Baby, the Stars Shine Bright Sweet Check Boston Bag/Purse
This cute boston bag in a mint color is made of a sturdy BABY canvas print. This bag was used a few times, though it is in excellent condition, as the outsides are clean and there is no dirt on the sides or bottom. There is, however, some small markings inside of the bag, though it's not visible during normal usage. Zipper closure.

This purse is a good-sized bag that has a storage compartment (not including the handles) that measure approx. 9 inches tall x 11-1/4 inches long (at the widest part) x 5 inches wide.

Price: $70 USD SOLD

Shipping: $8.60 USD Flat Rate Priority Mail + Delivery Confirmation within the U.S.
International Buyers; please inquire for Global Priority Mail costs!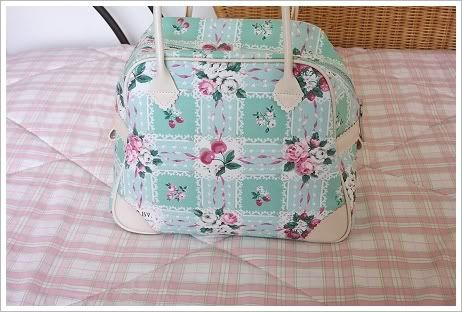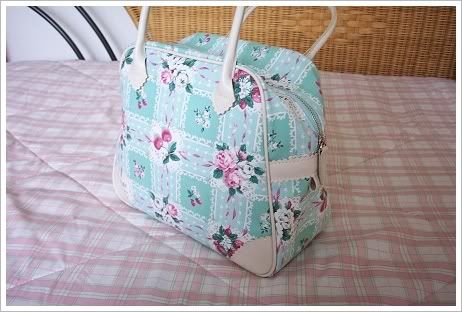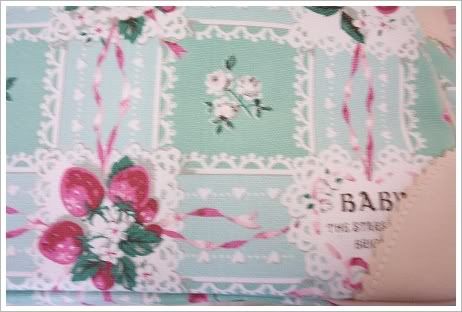 Payments Accepted: Paypal only this time!
Credit card Paypal'ers are responsible for 4% fees!

------------

And yes, I combine shipping if you want anything else:

1. Angelic Pretty Pink x Pearl Jacket
http://community.livejournal.com/egl/8344613.html

2. Metamorphose Black x White Poodle Applique Skirt
3. Metamorphose Off-white Poodle Parasol
http://community.livejournal.com/egl/8139628.html

4. Angelic Pretty Red Gingham Candy Combs
http://community.livejournal.com/egl/8323435.html