http://www.fanplusfriend.com/servlet/the-154/Dolly-Country-Lolita-cln--Shirring/Detail

Classic style plus sized lolita dress by Fan Plus Friend. I have worn this once for about 1/2 hour for some photos.
It really is a lovely dress, but I am looking to expand my sweet lolita wardrobe.
It has a max bust of 45" and a max upper waist of about the same. Lower waist and hips are relatively free size. Can fit a few inches smaller, do to lacing in the back, but I would not recommend too much smaller.
I am looking for $100 shipped in the U.S. Other countries can inquire about shipping.
I will consider trades for sweet lolita items as well.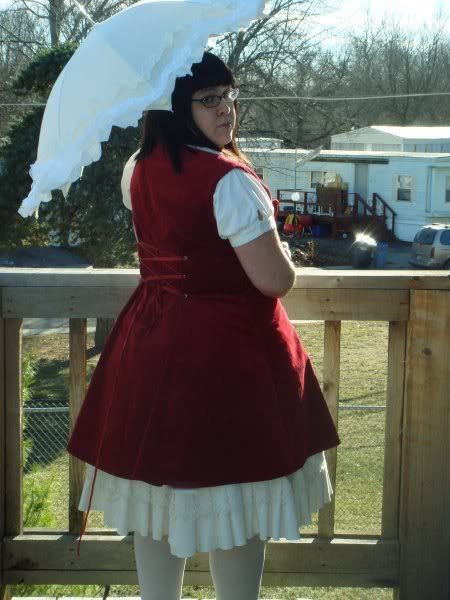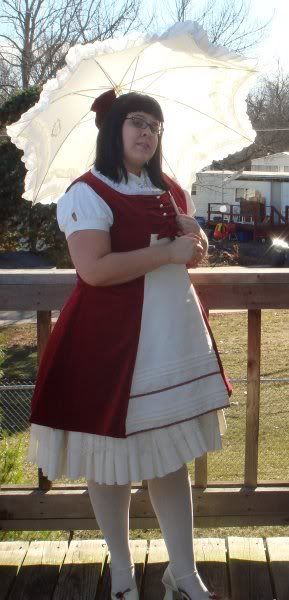 Non-CC paypal is preferred but I will also accept money orders.

I also still have a few things available from this post: