I've been keeping my eye on some Innocent World items, and I just recently realized what I wanted in my size is sold out on the site.
I am looking in particular for this outfit in size L and BLACK.
In particular, the
black
top and the
black
pants both in size
L
.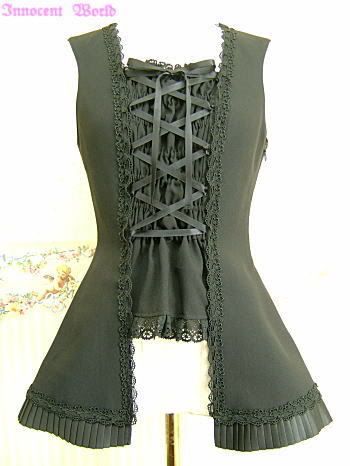 http://innocent-w.jp/shopping/blouse/063403/063403.htm
http://innocent-w.jp/shopping/pants/063501/063501.htm
I can pay by PayPal, and I live in the US.
My email is oichen@yahoo.com
Please, please let me know if you are interested in selling.
Thank you for your time.