I finished a jumper today and decided to try out this coordinate with the new Rose Chocolat boots I just received. What do you think? :)



I've wanted to do a shirred jsk for a while now to test out my elastic foot. Even though not a direct replica, I have to say the design is heavily influenced by clown_s_crown, since the idea came after flipping through her entire portfolio after the review on here.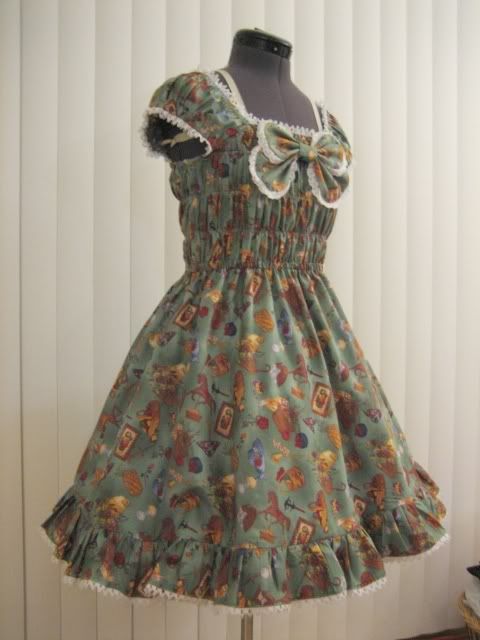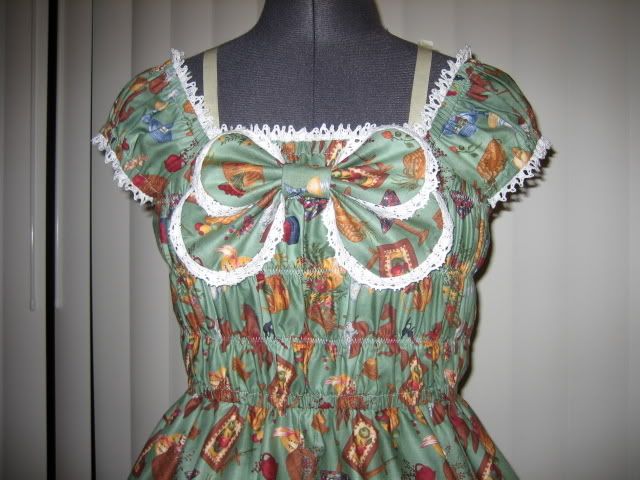 I used three lines of elastic sewn directly on, and the top and bottom elastic are channeled, as are the sleeves. I made a slight cutting mistake that didn't give me much seam allowance to work with in the arm pit region, so it's a little clumsy. No one will look there anyhow right?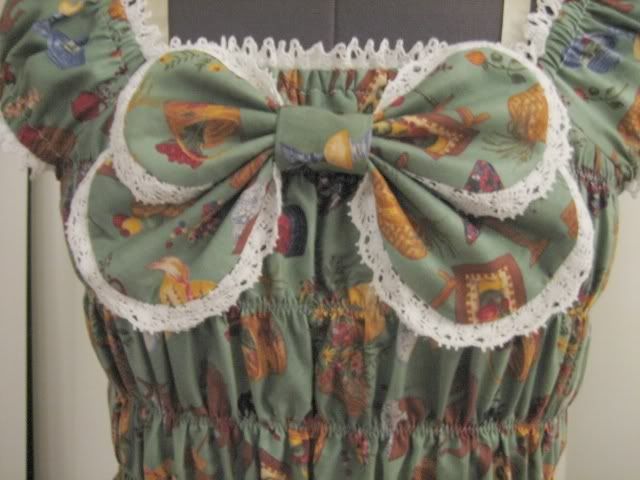 Removable bow. The shirring worked amazing well. When I first got the foot I was mighty skeptical, but now I'm a total believer. It's going to take more practice to get the elastic more centered. Not bad for first try right?



I've had this fabric for at least 2 years now, and it was about to be given up for adoption, but having no stripes makes it ideal to test out the trapezoid cut. Rocking horse jsk is actually a misnomer, since the horse on the print upon closer inspection is a wooden statue of some sort, but it stuck in my head. The tiny cluny lace I bought years ago finally got used up too. Exactly. A close call on the ruffles, but it worked out perfectly to my delight.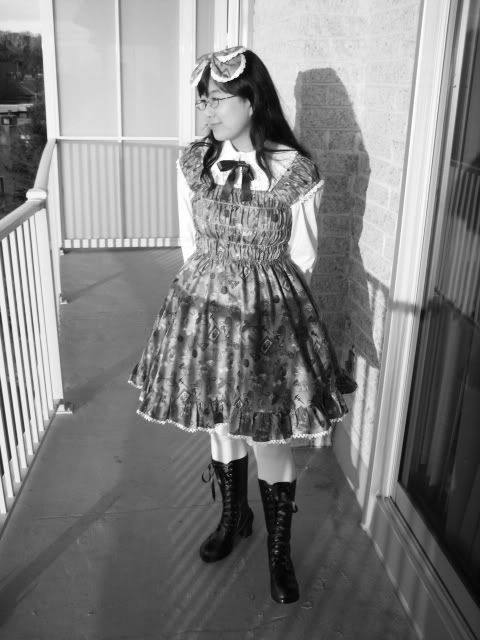 bxw because else it's like someone atomized Tang in the air.



My boyfriend thinks he's being funny. :P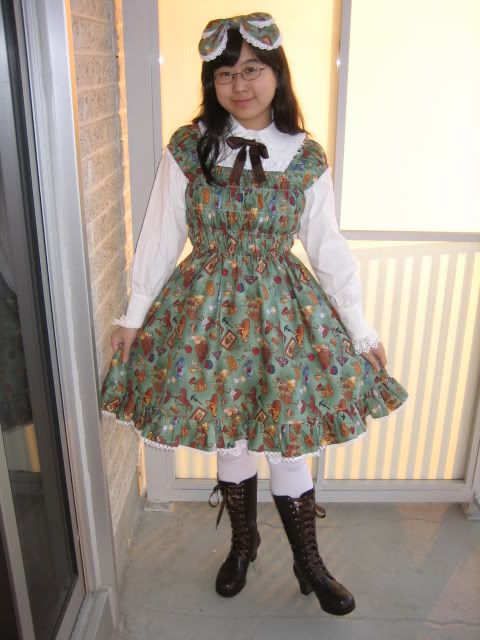 Something doesn't look quite right, I can't put my finger on it. Maybe if the boots are full knee high boots and not calf length? Plus shirring and I usually are mortal enemies, what do you think?



Does anyone else think it's frumpy? ::scratches head:: Be honest.



A borrowed ribbon from a IW blouse.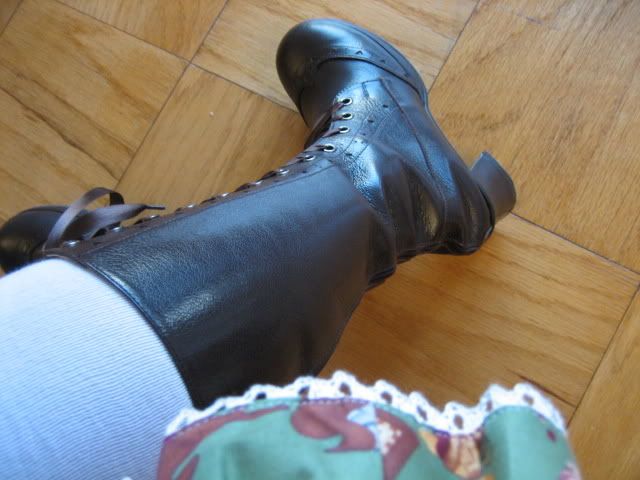 Rose Chocolat Boots. Really comfy.


Here's a small review of my Rose Chocolat order, if you're curious.