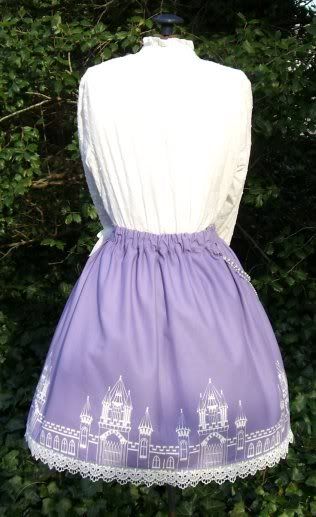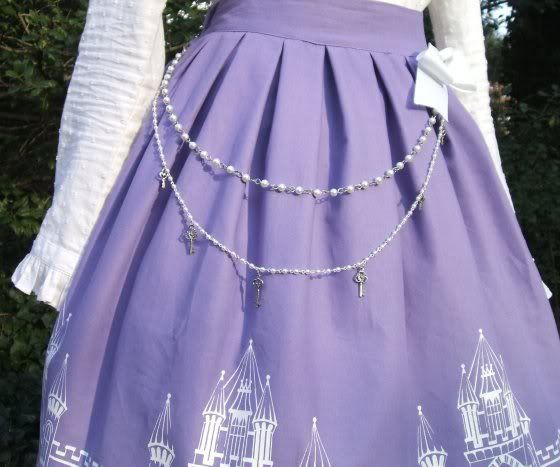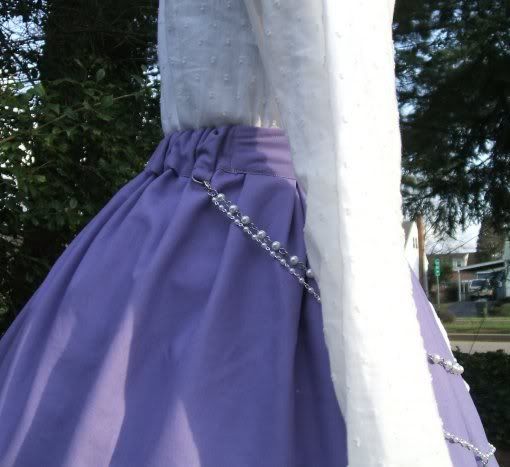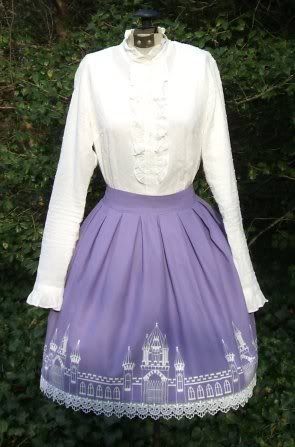 Skirt Details

The skirts will be custom made to the measurments provided, in any color of kona cotton that Hancock Fabric carries (diffrent monitors will display the same "color" as diffrent shades, please take this into consideration) . All details (castle print, lace, pearls, bow) will be done in white. The pearl belt and bow are detachable. Because we hand screenprint the castle pattern some slight variations are to be expected.



Ordering Details

Only 10 skirts will be made; ordering is on a first paid first serve basis, because of this paypal is the prefered method for payment. The price for a skirt is $175. Shipping is included.



How to order

If you are intrested comment, I will reply and tell you if there is a space open, and let you know how to complete your order.



Reservations


1.
mazisexton
2.
aimeekitty
3.
lucid_blulace
4.
nightquest1976
5.
6.
7.
8.
9.
10.

If you miss the skirts I will be making limited runs of "Keys to the Kingdom" jumperskirts and dresses as well. They will be announced at a later date.