Hello~ I'm Hana, and I'm brand-new to the community. I've been into lolita style and fashion for years. I usually use my sewing talents for cosplay but now I've made some lolita dresses.

Well in the course of 5 4 days, I have accomplished making my first ever lolita dress...es. Yes, I made two. They aren't totally fabulous, they sure as hell ain't no Baby The Stars Shine Bright, but I feel accomplished and proud I got them finished in the time that I did and their turnout.

I bought supplies, but upon buying and using them, I found out I was very limited. I had to change a lot of ideas on the dresses and only turned out about 80% of what I imagined, but it's alright. I used cheap material, cheap lace... so, of course, it's not stunning.

My first dress I made, which is more thick and durable is this red one. I name the dress "Winter Rose". I was going to make a small poncho/over coat, but I ran out of lace, so until then, it shall not have one.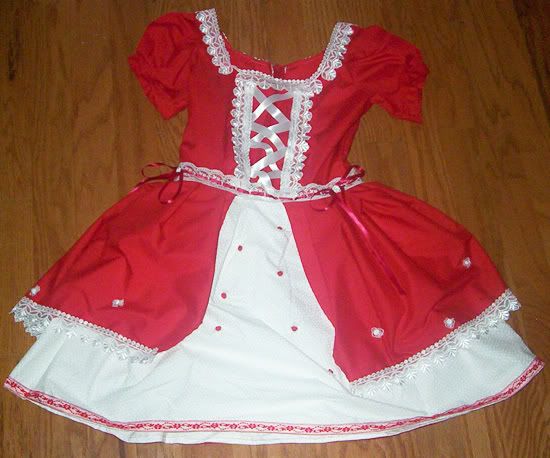 Skirt detail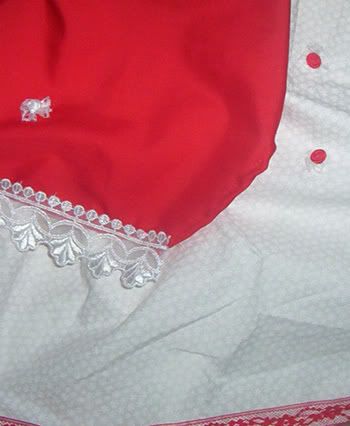 Bodice/Waist detail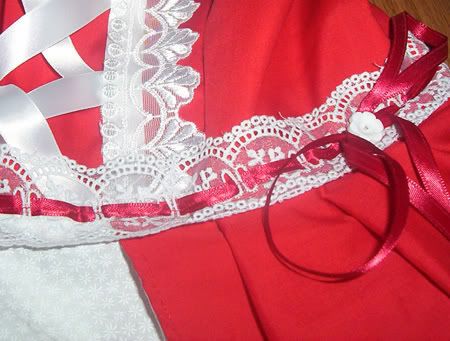 Headdress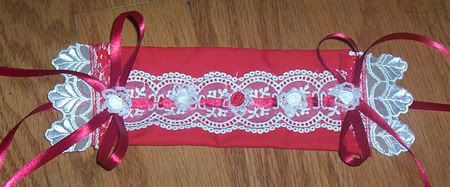 The second one I made, which took a longer amount of time and made me mad on several occasions, is this black and white one. Less durable, not double skirt, not bodice. It's a one-layer-majesty. Which was a stupid thing to do. I should have doubled it, but it was from a different pattern from the first dress. I seriously don't have a name for it sooo. -stares at it for a while- Well... Even though it's a color name, and my cat's name, It's name will be "Grey" because you mix black and white, voile, grey. And also, my cat kept bothering me while I made the dress. :>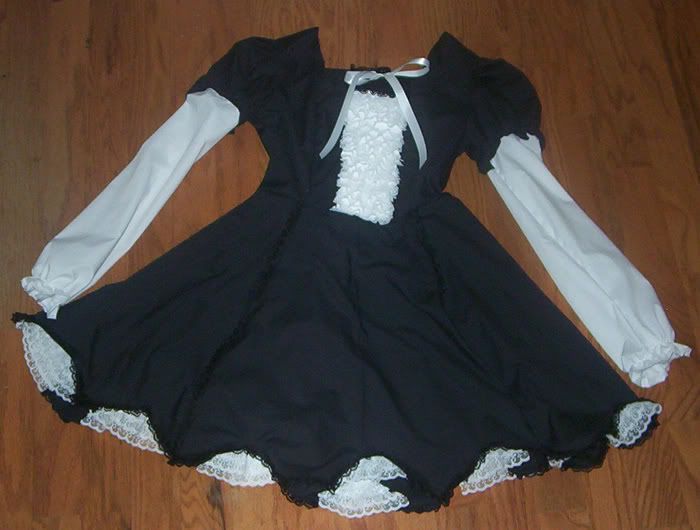 Skirt detail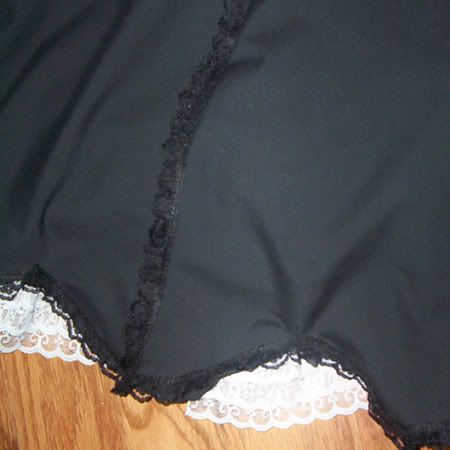 Bodice detail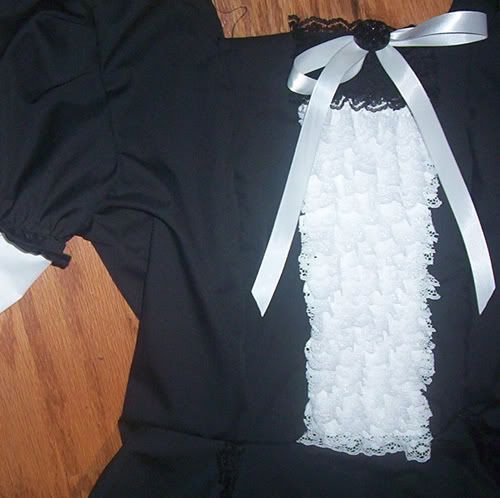 Headdress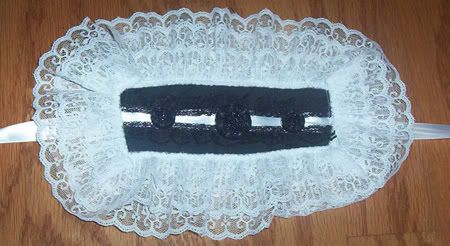 And with both of these dresses I have petticoats to wear under the skirt. I have to sew one of my petticoats though, because one of my friends ripped it. e_o But.. that's that. My dresses ^^;;