So I ordered three dresses from Meta.

However, I got the package today, and now I own what is by far, my favorite dress ever.

So, I took some pictures. :D
Please excuse my lack of makeup.I've got a fever, and wearing makeup makes me feel sticky when I'm sick. D: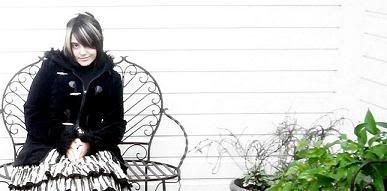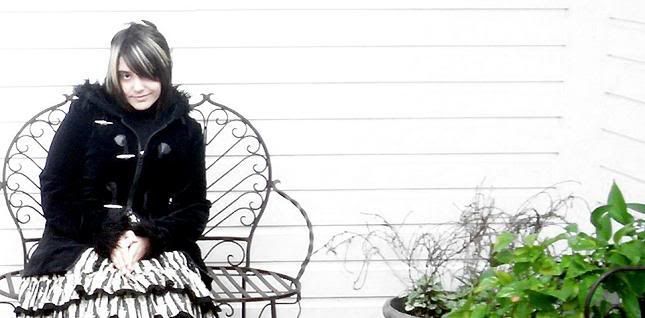 It's really cold outside today! First time all week. :D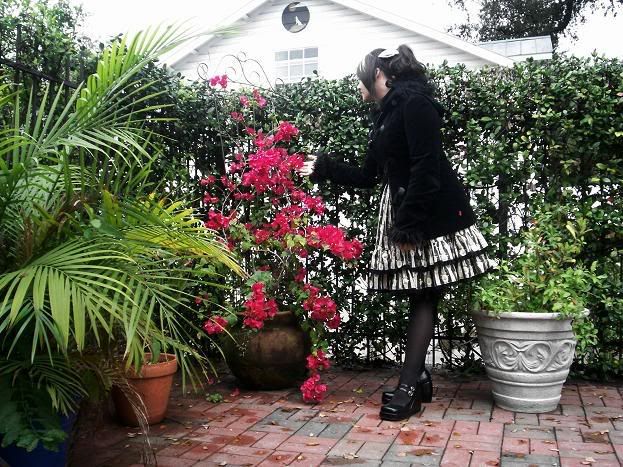 These flowers bloomed on my birthday.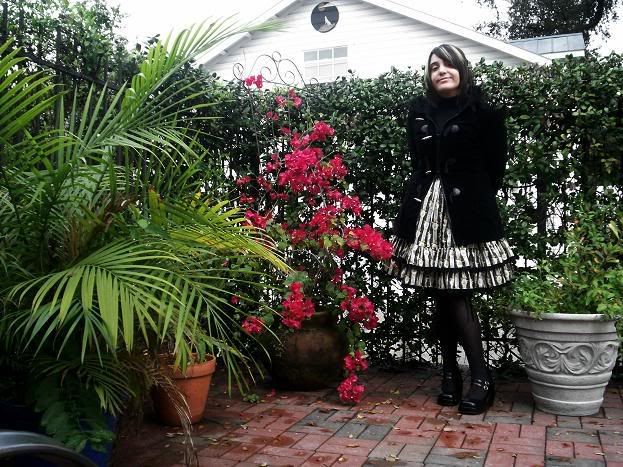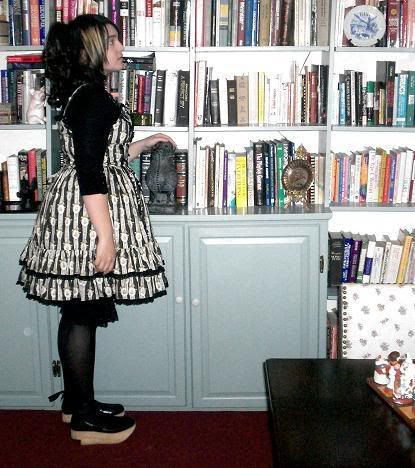 Inside, where it's warm. I changed my shoes, the others were hurting my feet. Haha.