Victorian Maiden: Beth Lucky Pack
This lucky pack was opened to peek into, but the items are not really my style, so I've decided to sell this for the same price that I purchased it for after courier fees and EMS costs.

No; I will not answer any questions concerning this lucky pack. It will be sold in the same manner that I received it -- contents as a surprise to the buyer. (I think those truly interested in this pack will already have a hunch on what it contains from auction sightings on Y!J, as well as others who have posted already on this community).

If you have doubts on sizing, see Victorian Maiden: Beth's websites for estimates. Other than that, I will not answer any other questions about this lucky pack.

The photo below is the exact lucky pack that you're purchasing! (Yes, those are my Pokemon friends!)

Price: $150 USD - SOLD

Shipping: $8.60 USD Priority Mail + Delivery Confirmation within the U.S.
International buyers, please inquire.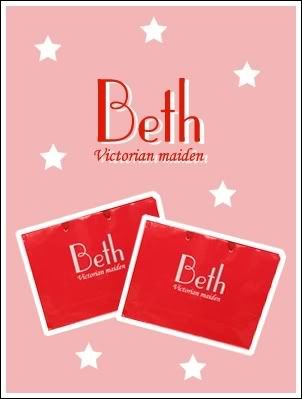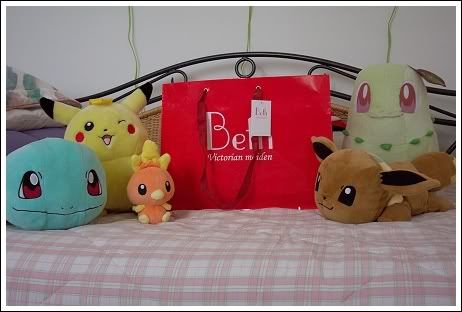 Payment Methods: Paypal (preferred), Check, Money Order
Credit Card Paypal'ers are responsible for 4% fees.

P.S. I have an extra Angelic Pretty: Pretty School Set Lucky Pack in pink tartan that I will be listing soon (~$190 USD)! For more info on that one before the sale goes up, please contact me at lilqtpika@aol.com!

Also, and a Baby, the Stars Shine Bright Bento Box + Chopsticks. Again, e-mail me if you're interested and have an offer.

All are new items, of course.