I just don't wear these shoes enough to justify keeping them. As stated they are White Double Decker Rockinghorse shoes, size 25cm. I am an 8 1/2 to a 9 US sizes, and these fit me perfectly.

Sadly, I am horribly clumsy, so the shoes have managed to get a few scratches on them which are not terribly noticeable. The one that stands out the most I have a feeling would go away with shoe polish, but I have none. The mark is black, and there are 3 small white marks on the other shoe. I apologize for the horrible pictures, but it's all I could get from my crappy camera: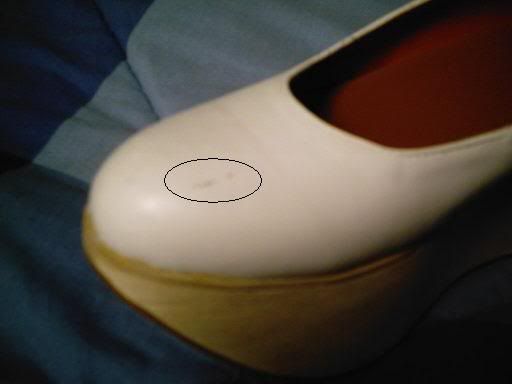 I originally went in with someone on these, and the total was about $80 with shipping, and the shipping took about 2 months. Thus, I am asking for $50 for these, not including shipping, so this would be really good for someone in the US. I accept paypal and postal money orders.