I had a little photography-session with a photographer a few days back. I went a day after the Laforet Bazaar so I had more clothes :3



His handwork for photos are just gorgeous. So gorgeous he managed to make me look not-so-ugly :3

I`m heading in for more maybe around next ~ next next month (The photographer was interested in my many different genres of clothes and wigs) with other outfits. I had two outfits and one wig this time. The wig ones I didn`t like and my other outfit was non-lolita related (Takuya Angel-I should stop buying this expensiiiive brand :D) so I only took 3 photos that showed the outfit.

This is an outfit I fully picked up this month (Sale-time is Evil-time). My Putumayo Legwarmers aren`t showing sadly. They make me look rather pirate-esque. More Gothic Aristo/Pirate look than Lolita.

Note: I have the habit of putting logos on neatly-taken photos (studio) for the heck of it.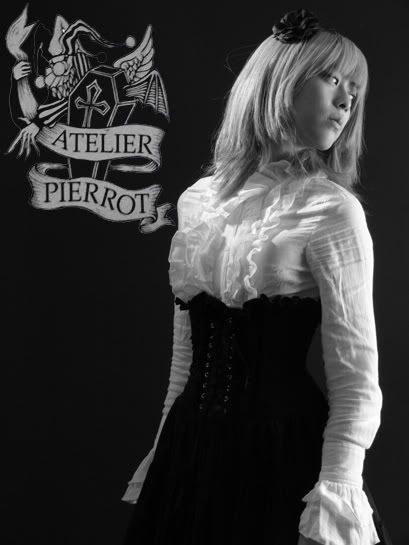 My bewbs :X I don`t have that much but this shirt LOVED to open up in the middle to bare my Bra out to the world ;_;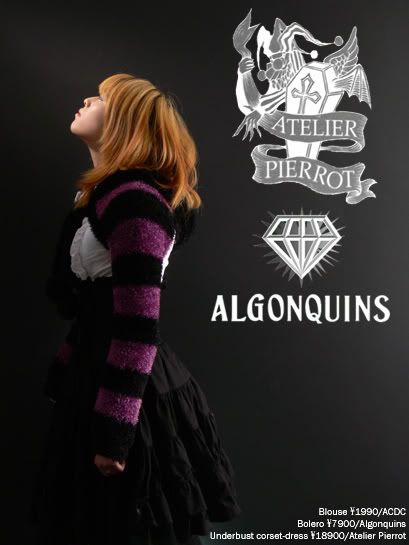 Mimicking those Magazines X3 I thought it might be a fun idea.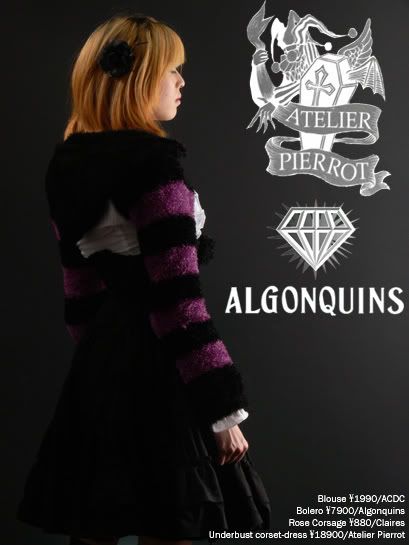 I personally think Stripes can kinda work with Aristo for a pirate look.
My arms are so lanky ;_; I wish they weren`t that long and my the hand a bit bigger (my hand`s very small compared to the rest of the body that it`s rather creepy).

Atelier Pierrot`s Underbust Corset-dress is their new collection <3 It`s such a beauty and I kinda regret not buying the blue striped one for casual-loli ;_; I scared the Atelier-pierrot shop-lady by fitting into one of them :X Apparently at my height it`s physically NOT meant to fit you (i.e. the zipper will not zip shut at the back). It was a bit tight when I bought it and gave me the ambition to lose a bit of excessive weight so I can breathe better while wearing it X3

Oh. And I forgot to wear a Pannier that day so the skirt`s at no-fluff. Amazingly, the dress has lots of Volume.

And now that I posted I shall eat my yogurt of the day.

Note to people who bought a Kera off me: I am sending all of yours out tomorrow hopefully (I have to wrap up your magazines and that`s what`s taking a bit). I waited a few days for all of your payments to come to me (I wanted to buy all the Kera magazines at once). If you have any questions feel free to AIM me at Kurenai No Chou.