I just got my Cutie Heart High Boots in the mail today: http://www.fanplusfriend.com/servlet/the-363/Gothic-Lolita-Cutie-Heart/Detail



The Good:
* They seem really well made. No cheap raw edges or anything like that
* They're pretty comfortable to walk in. I only walked around my apartment complex in them so far so that might not be true for longer adventures
* They're adorable/hearts everywhere- on the bottom of the laces, on the side of the bow, even the eyelets are heart shaped
* They're rather cheap. $55 ends up being less than half the price of a pair from btssb, rose chocolate or ebay
* You can get them in any size/color/material(real leather or fake leather) combo you want
* They got here really fast: about 3 days

The Bad:
* Their size chart is wrong. I bought a pair in size 40 which their chart says is an american size 8 1/2 or 9. I wear an 8 or 8 1/2 and these are quite snug on me. They have a link to another size chart though and that one says I should have bought a size 42. So I'm thinking the linked chart has the right conversions.
* There's already some wrinkles in them at the ankle. That's pretty common for fake leather shoes (which is all I wear) or even leather shoes that you've worn a lot.
* Unless you happen to want a pair of white shoes in size 39 then you'll have to wait three weeks
* Shipping was over $20 but I guess that's to be expected since they came from China

Sorry I look like a bum and I'm wearing "that dress". I didn't expect to get the boots so fast so I haven't finished making the dress I plan on wearing with them.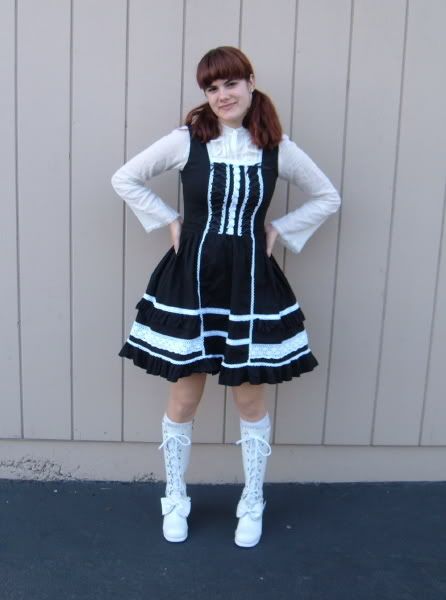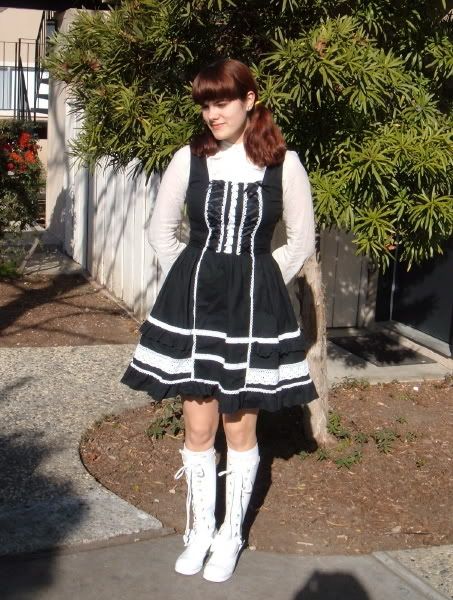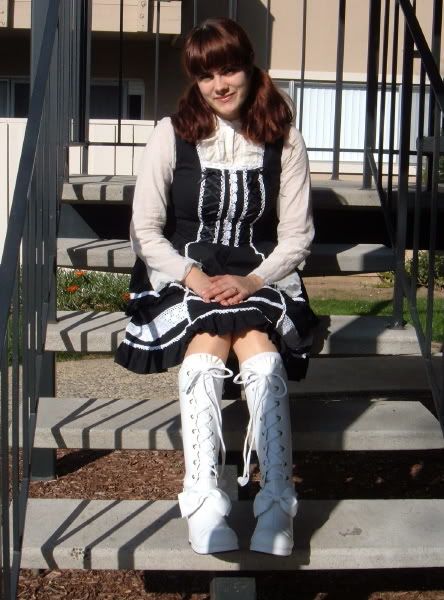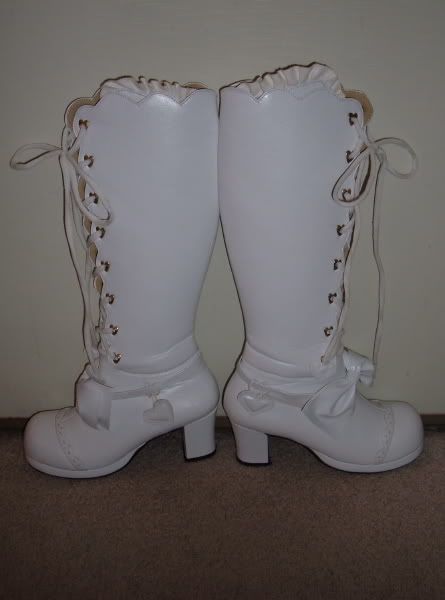 These are the wrinkles I was talking about: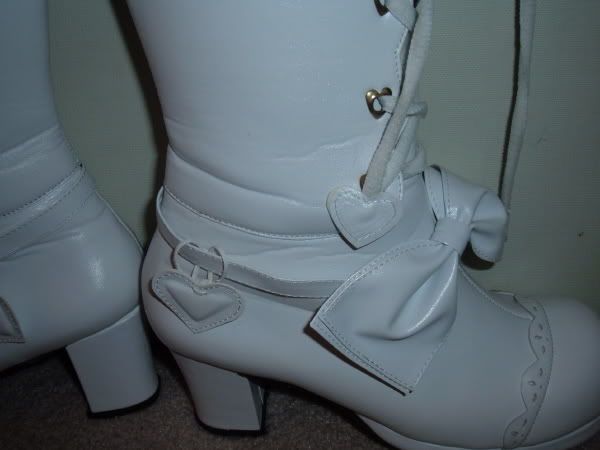 Heart shaped eyelets: