You could use this kimono For Wa-Loli Or Wa-Goth. By adding some lace arround the collar and hems you could make this kimono into a beautiful wa, outfit. I have a silk Kimono For sale. It is a Purple/Ivory checkerboard pattern. Silk Lining. I bought this kimono brand new off of eBay and it was still wrapped in the manufacturers tissue paper when it came. I just got married in November and Im running a little low on cash so Ive decided to sell my beautiful kimono.

This kimono has a Soft silk inner lining and a plum silk crepe bottom lining. The outside of the kimono is covered in a small Plum/Ivory checker pattern. Ive had the kimono stored in a cedar drawer for the past three months and Ive only worn it twice (for a sake party I threw with my husband and when we went to a sushi restaurant)

I will personally steam out all the wrinkles and wrap this for you before it is sent out.


I'm asking for $100usd Or Best Offer. (not including shipping and handling.)

measurements are as follows.

Sleeve to sleeve: 51"
Legnth of Kimono: 60"
Body with : 50"

Here are Photos.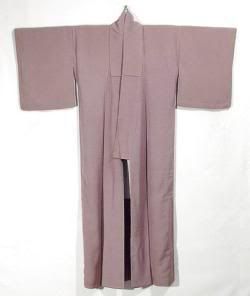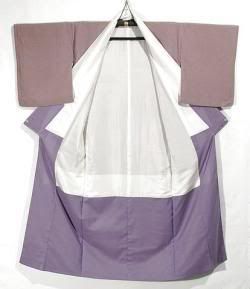 Heres a closer view of the checker pattern. Its only visible if your standing a few feet away... If your across the room it just looks like a creamy-plum solid color. Then when you see it close up its like "surprise!"