Update:
* white headdress added sold
* blue homemade headdress added
* Jane Marple shirt added
* prices lowered

Sorry to introducing at this community again but I've been thinking a lot and finally decided to call it quits with lolita fashion. I'll only keep one or two of the dresses I already own, so everything else must go.
Prices of previous items are lowered but if you think they're too high, give me an offer instead.

All prices include shipping, for insurance add another $15 to the price.

I haven't got many pictures taken by myself on these items since I can't transfer the pictures in my camera to my computer due to my cats being big fans of chewing on stuff they should avoid -_- I do, however, only have positive feedback on ebay!
http://feedback.ebay.com/ws/eBayISAPI.dll?ViewFeedback&userid=medusimin
and one + for me at
http://community.livejournal.com/loligoth_dbs/3554.html

If more people are interested in the same things then give me a higher offer or something, but I won't have an ending time for this stuff because I really need money fast :) I only accept Paypal.


Jane Marple shirt
Bought from Closet Child, never used by me.


Size S-M, pretty stretchy.
Asking $65 or give me an offer.



Non brand white headdress SOLD



Homemade blue headdress
I think this headdress was made by
miyukasumi and it's really cute!
I don't have a decent picture of it at all, so this is what you get lol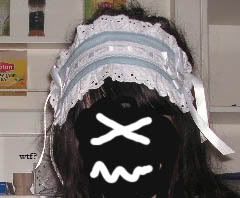 Asking $10 shipping inc.



Metamorphose pink shirt SOLD



Baby the Stars Shine bright Princess white JSK
Worn a couple of times, still in perfect condition. It's a wonderfull dress.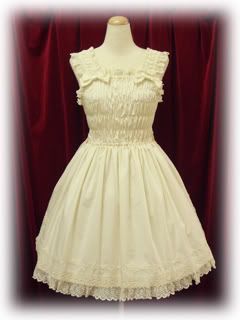 crappy pic of me wearing it (not that you can't see much but still x_x)
http://i136.photobucket.com/albums/q188/ariisu/63824_1166801323.jpg
Measurements:
bust: max 44"
waist: as above
lenght: aprox 35"/88cm
Asking $200 shipping included.



Metamorphose Princess headdress SOLD



Candy Violet Classic Black skirt
Lovely skirt from Candy Violet, never used! I've not even tried it on, because I decided to sell it right away since I don't really need it.
Waist: 33-35"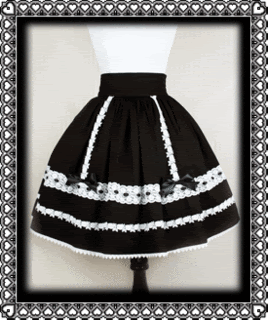 Asking $85 shipping included/offers.



Baby the Stars Shine Bright Cutsew SOLD



Metamorphose BluexWhite polkadot OP ON HOLD
Wonderful dress with a great fit even for plus sized lolis! It's really comfortable, sleeves can be detachable.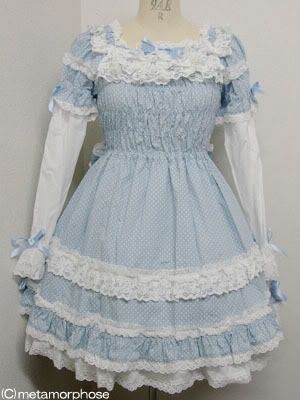 crappy pictures I took a while ago:
http://i136.photobucket.com/albums/q188/ariisu/PICT0537-1.jpg
http://i136.photobucket.com/albums/q188/ariisu/PICT0503-1.jpg
Measurements:
bust: 33"-48" (YAY!)
waist: 28"-42"
I paid way too much for this dress when I bought it, so I'm not taking offers for no less than $250.


I've also ordered a pink Btssb Princess JSK från
potato_circus that I haven't got yet, and if anyone's interested in it drop me a note and we can talk about it (I haven't paid shipping so it'd be easy to have it sent to anyone else right away instead of me).