Hello everyone!
I've got a few sales today, both brand and non-brand. I need some money so I'm selling the things I don't use.
First item:
Baby the Stars Shine Bright cutsew dress
.
The dress is pink with a white pattern, white lace, and white detachable sleeves. I just don't think I like cutsew dresses as much as cotton clothes. It's adorable and I want it to go to a good home! I tried the dress on, but it has not been worn for longer than 10 minutes. The original price was 18,800 and the dress is in great condition!
Pictures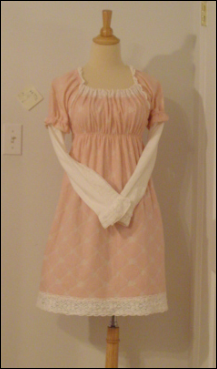 The dress has a square neckline, and lace around the shoulders to give a bolero-type look. The sleeves are detachable making it versatile piece.
Here is the back of the dress.
Here is an upclose shot of the bodice. There is one line of elastic under the bust which gives the dress a very cute shape. It also allows a variety of sizes to fit!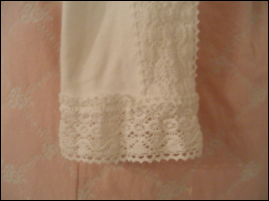 There is lace down the sides of the detachable sleeves, as well as around the cuff.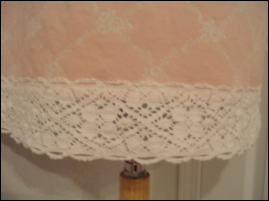 This is the lace along the bottom of the dress, and this picture also gives a better idea of the pattern. It is pink with white flowers and leaves.
Measurements
Bust: 32"-40" (however, I wouldn't reccomend the dress on someone about a 35-36" bust)
Waist: 27"-40" (can go smaller with the waist ties)
Length: 36"
Price
$105 shipped to Canada and US
Shipping
Item will be shipped by Airmail with insurance (should take 10-14 days). If you would like a tracking number it will cost extra.
Second item: Heart E Cutsew Shirt
SOLD
This shirt is just too big for me. It's cute but I won't wear it. It's in new condition as I have only tried it on. It's not really lolita, but it's from a lolita brand, so I hope it's all right to post.
Pictures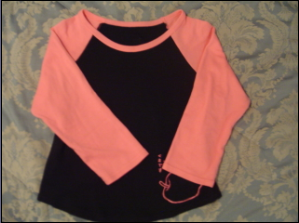 The sleeves are three-quarter length. The screenprint is is perfect condition.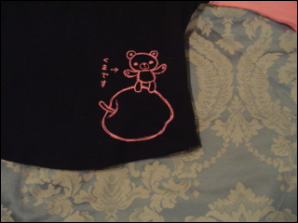 The tag is on the outside of the back of the shirt.
Measurments
Bust: 33"-40"
Waist: 30"-38"
Price
Best offer. I'm not looking for much on this, I just don't know how much to ask. Make me an offer and I'll most likely accept it.
Shipping
Airmail with insurance to the US and Canada.
Brand Socks: Metamorphose and Angelic Pretty
Metamorphose Argyle knee-highs with white lace
SOLD
I wore these and the Angelic Pretty socks once and the dye from the soles of my shoes bled into the toe of the socks. It has not affected the part of the sock that is seen (as the damage is only at the toe which is usually covered by a shoe). The socks have been cleaned to try and get rid of the pink, but it only faded and did not go away completely. These socks are clean.
Pictures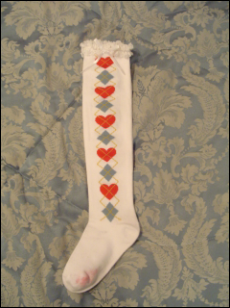 These socks are bright white.
Price
$18 shipped to US and Canada
Angelic Pretty knee high socks. White with black pattern and white lace.Pictures
These socks are also pure white.
Price
$21 Shipped
OBO
Off Brand: Stripped Knee High Socks with Lace
ALL SOLD

Brand new red and white stripped socks with white lace. These still have their tag attached! ALL striped socks were bought from Japan.




Price

$11 Shipped

Black and White Striped socks with white lace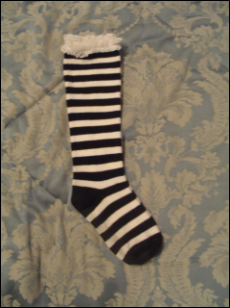 Price

$7 US Shipped

Pink and and light pink striped socks with white lace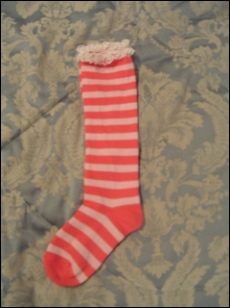 Price

$7 US Shipped

Payment on All Items

Paypal only please!

Thank you so much everyone! Have a great night!