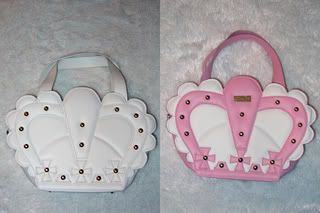 So in the Ling Lam group order I got some of the Baby knock off purses. I may be a brand whore but I'm far too cheap to fork over $200 for a purse. Guess its one of my wardrobe failings in life :P


Sorry my photography kind of fails. I couldn't shoot a photo to save my life. *hangs head in shame* I am mildly proud tho that none of them are horribly out of focus. Do I get a cookie? Or a gold star? I think I have some of those around somewhere...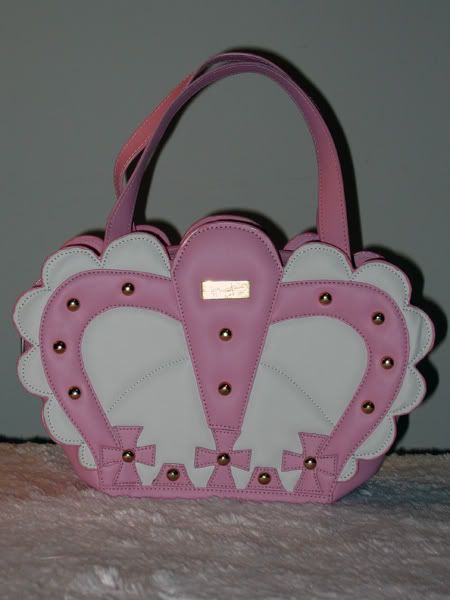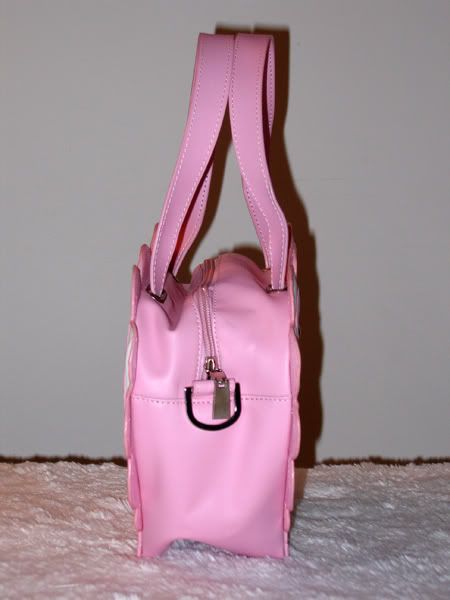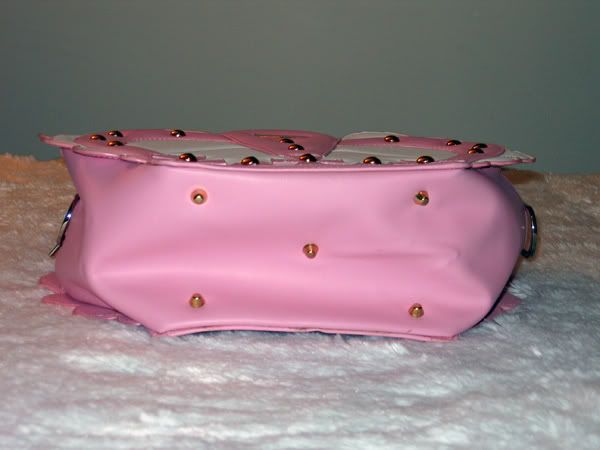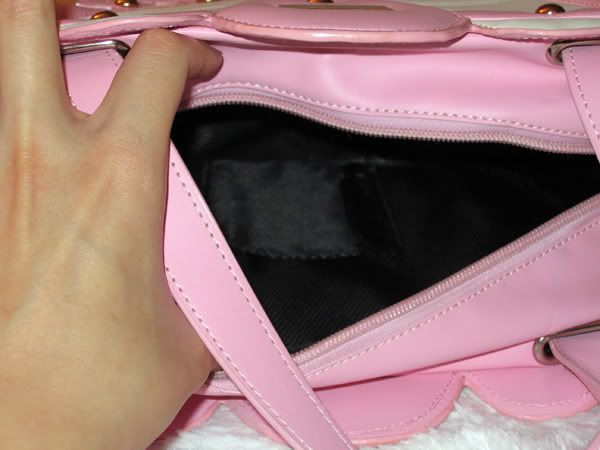 Little pocket inside for your cellphone.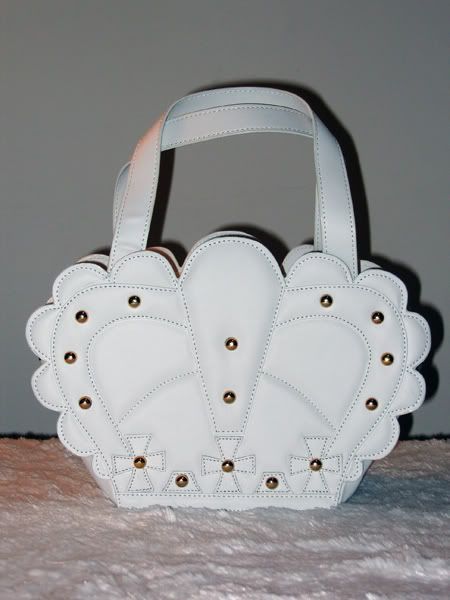 The other shots of the white one are exactly the same so what's the point I say!

Link to them on the Ling Lam website
http://hk.pg.photos.yahoo.com/ph/ling_lam2005/album?.dir=c178scd&.src=ph&store=&prodid=&.done=http%3a//hk.pg.photos.yahoo.com/ph/ling_lam2005/my_photos

If somebody has a pic of the original Baby purse that they'd like to share that'd be great!

Onto the review itself.

Even if they're knockoffs I really like them. The material is a pleather with sturdy reinforcement in the front and back panels. The scallops aren't the most even things in the world but its a knockoff. What do you expect? I think from being shipped the pleather is a little wonky but with time I think they'll become the right shape. Or I could leave them stuffed for a while but seriously thats effort. *lazy*

As you can see in the photos the studs on the front are gold but the d rings and zipper are silver. The gold studs seem like the coating will eventually start to flake off. I scratched at it and it didn't come off tho. The d rings and zipper seem fine tho. Zipper doesn't stick or anything. Oddly the pink one has a gold plate on it and the white one doesn't.

I'd like to get some crown pins and attach them to the front like the original Baby purse. We'll see if I feel like piercing pleather tho. If it looks like ass I'd be stuck with marred pleather. No fun.

All in all for a purse that was like $15 its worth it. I seriously don't remember what I paid. I win at life. I love them. I think they're adorable. And I can't wait to use them! I may even get another and paint it black.