People on my friendslist have seen these already, sorry to bore you guys ;) This wasn't done as a loli photoshoot--we were going for more of a vintage look, but I'm wearing a 2-piece Innocent World outfit from their current winter collection. Unfortunately, we didn't get any shots of the adorable JSK... here it is on the IW site for those who are interested.

My photographer borrowed a dog from her friend. His name is Sparky, and he's awesome.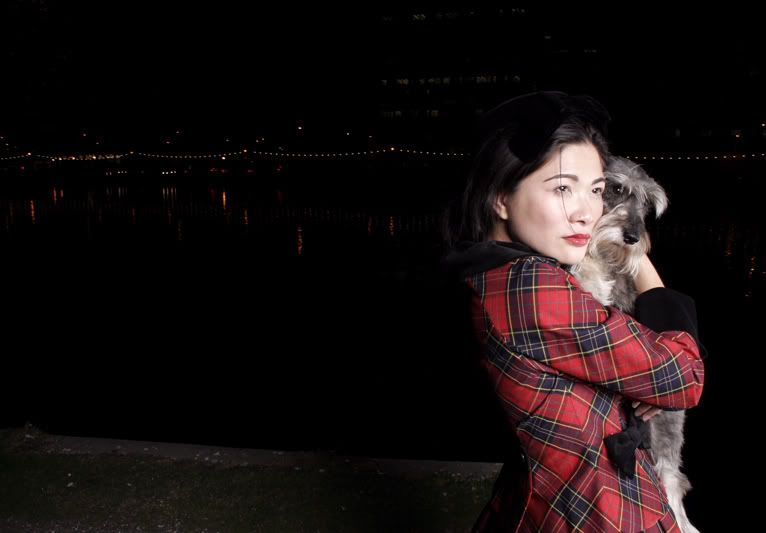 The outfit in full.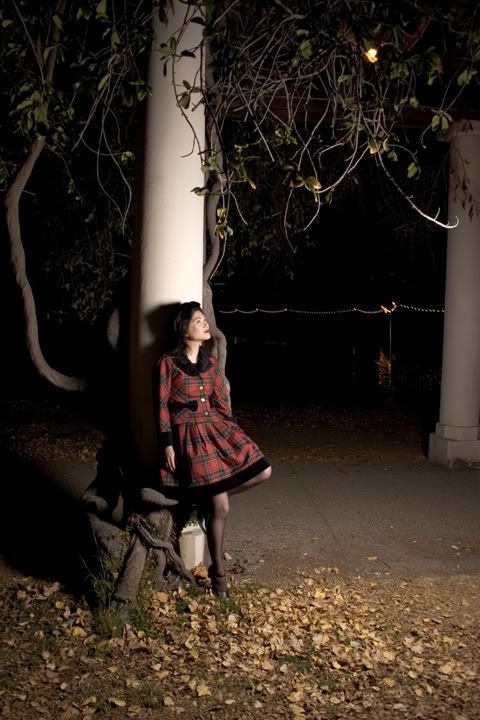 I have a doggie-ear mustache, yay!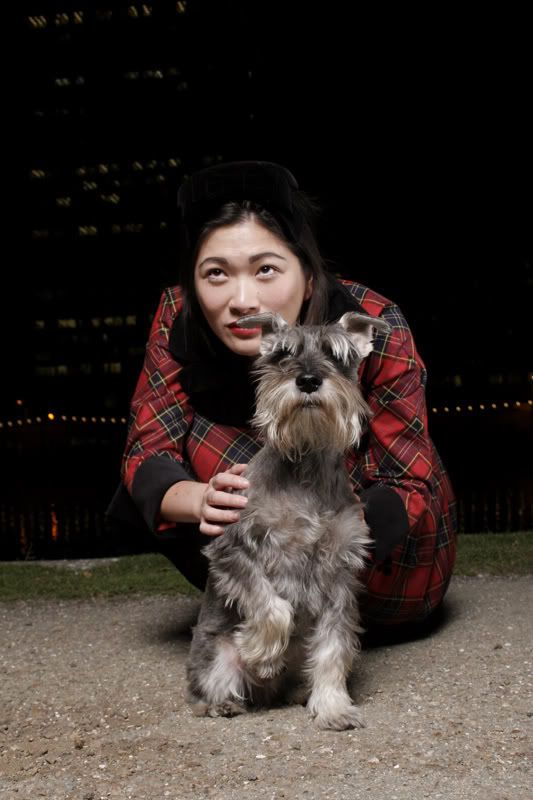 Sparky was such a well-behaved model!