Hey guys, My friend bought me this skirt in Japan about 5 years ago and I have only worn it once in all that time, EGL just isn't my style but this skirt is really too beautiful to be kept hanging in a closet. It has two ruffled layers, a fabric layer with red gothic screenprinting on it and a layer of tulle on the inside to give it more body. It is a size medium but has an elastic waist so it can probably fit all sizes.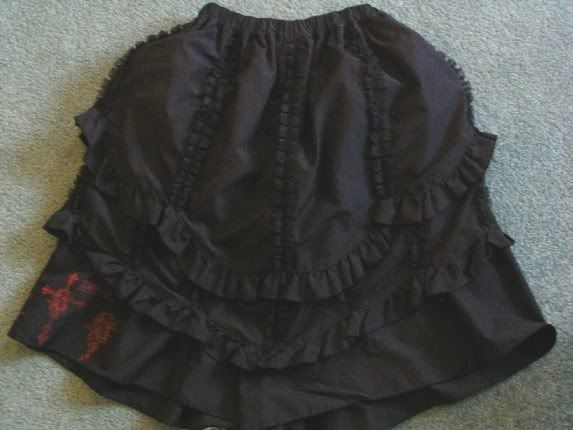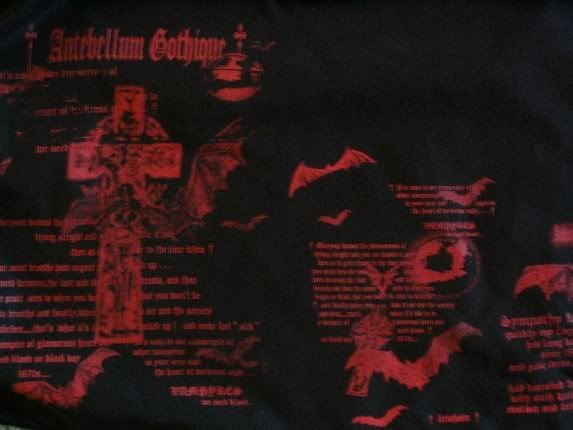 the skirt is in excellent condition having been kept hanging in a garment bag, smoke free home.
Since this skirt is 5 yerars old, was bought in Japan and H.Naoto only makes limited numbers of each piece, you can gaurentee no-one else will have this badass skirt.
I'm asking $130 shipping included. paypal preferred. thanks!