Please make bids in $5 increments ♥
1. Putumayo Light Blue Kingdom of Nightmare Hooded Top/Parker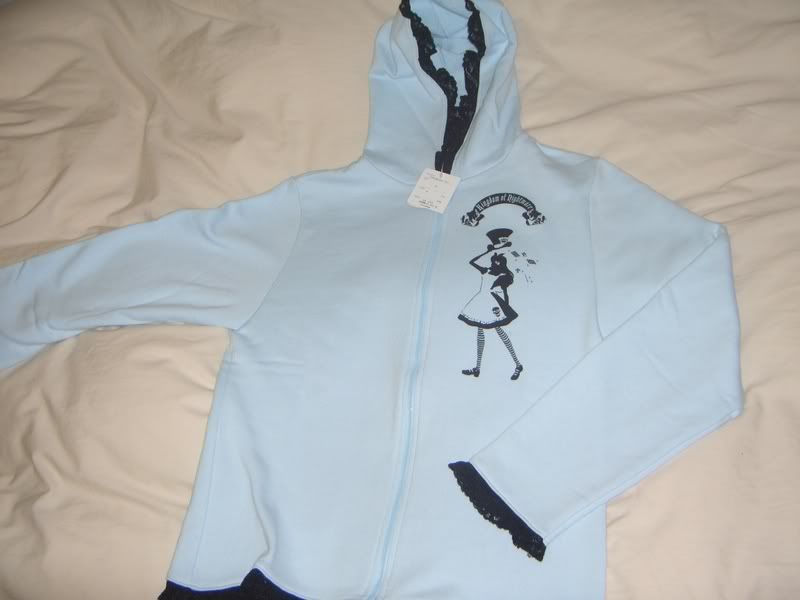 Front detail:



Back detail: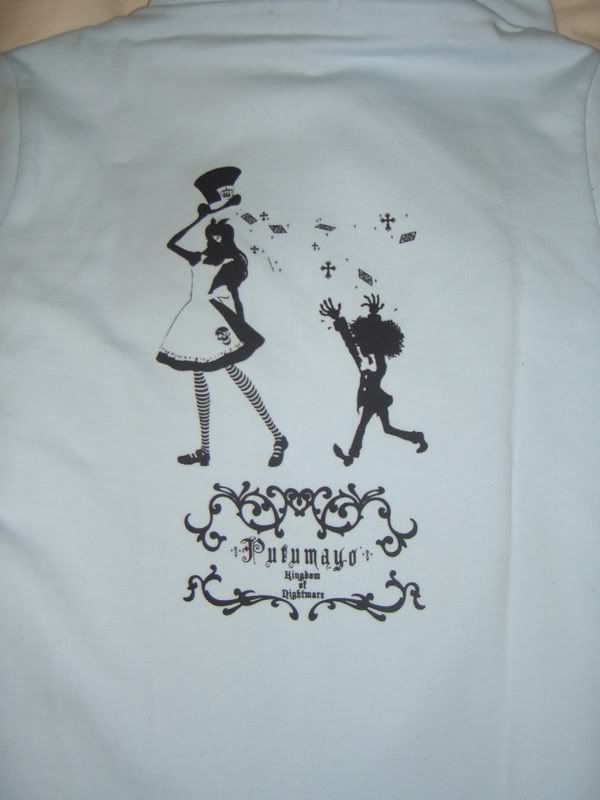 This is really beautiful and I adore the Alice pattern, but sadly it doesn't match anything I own. That'll teach me for straying from kuro. -_- It's fairly thick, lovely material, feels very high quality and will keep you nice and warm. Looks great on, too; clings in the right places when zipped up.

Size: Putumayo cuts big, as you probably know. This fits me with room to spare, particularly in the chest, and I'm 36-29-38.

Price: Originally cost Y8295 ($70). Starting bid: $49; Currently at $80 with
mazisexton
SOLD!
2. Putumayo Black/Pink Lace-Up Corset Ribbon Back Hooded Top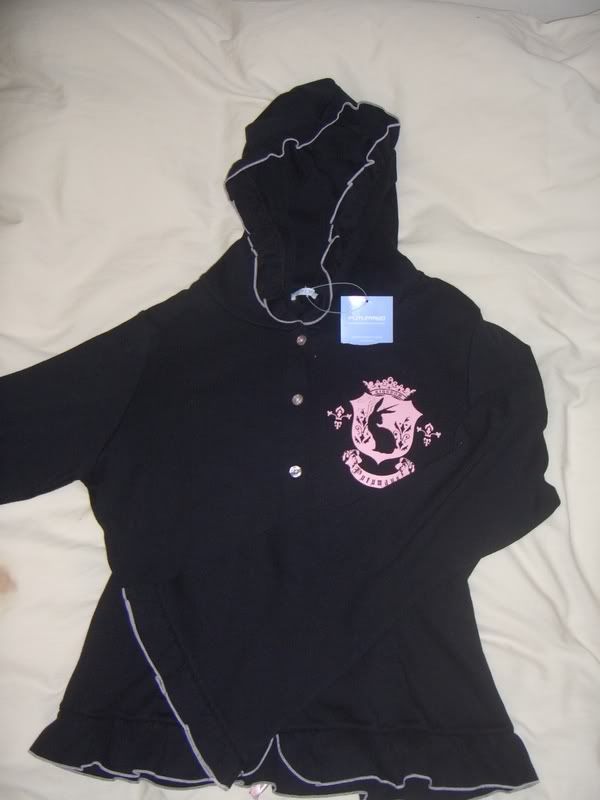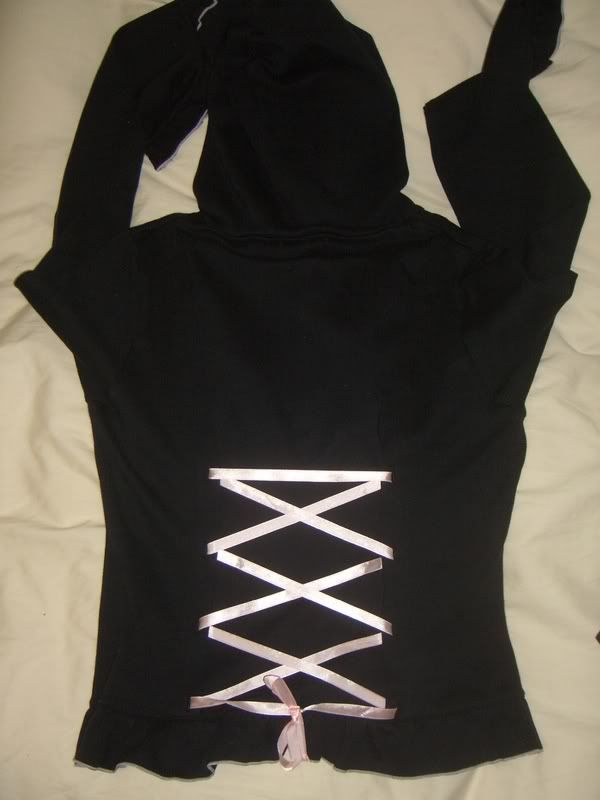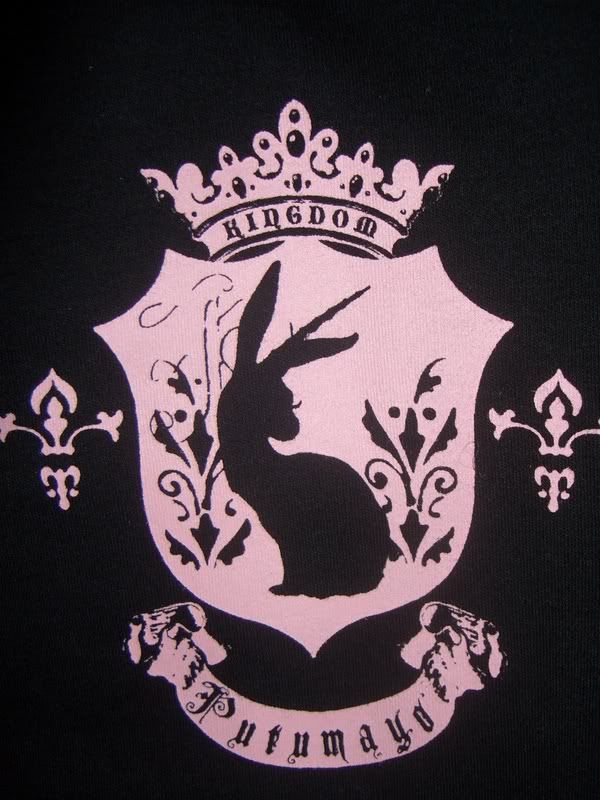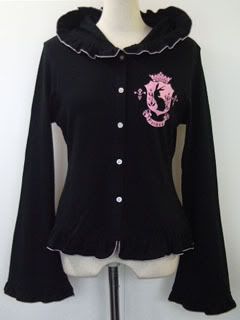 I managed to end up with two of these by accident. I blame sale fever, but I really can't justify having this top in two colours, no matter how awesome it is and how much I love it. This is really fabulous, trust me. It has a frill around the hood, hem and sleeves (which are really wide and kimono-like, which I'm a sucker for. Evidently).

Size: Same as above, but with a bit less stetch. Still fits me fine though with my 36" bust. The Putumayo site lists measurements of a very similiar top:

Garment length: 53cm / 20.9"
Shoulder width: 38cm / 15"
Bust: 86cm~ / 34"~
Sleeve length: 57cm / 22.4"

Price: Again, this cost Y8295. Starting bid: $49; currently at $80 with
mazisexton
SOLD!
3. Putumayo Ace of Hearts Card Suit Ring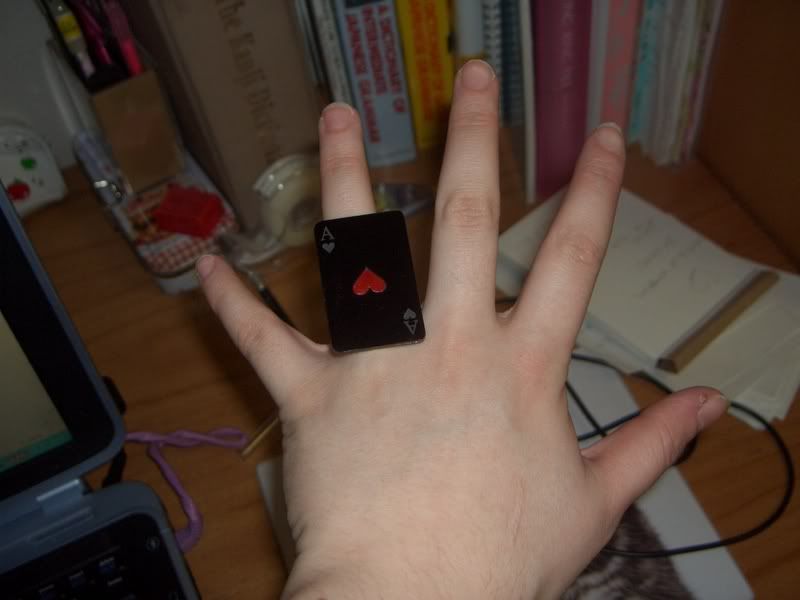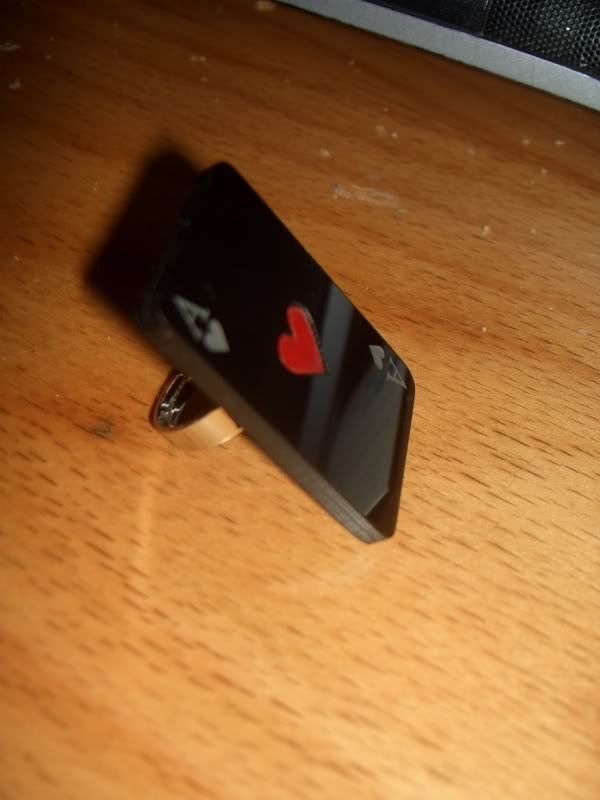 I just don't wear rings, which is a shame because this is really cool. I got it in the Putumayo Accessory Fukubukuro along with a matching necklace and earrings, which I will wear. Just thought this should go to someone who won't neglect it as I certainly would.

Size: Fully adjustable.

Price: Starting bid: $8; Currently at $20 with
sciapySOLD!

4. Swimmer Fukubukuro Items
Make me an offer for any of these (some of them are a bit off-the-wall, but hey, that's Swimmer for ya) and take them off my hands. Don't be shy. I just don't have room to keep them and I know I don't have space to take them all home again in August.

a) Make-Up Case: Currently at $15 shipped with
klover01
SOLD!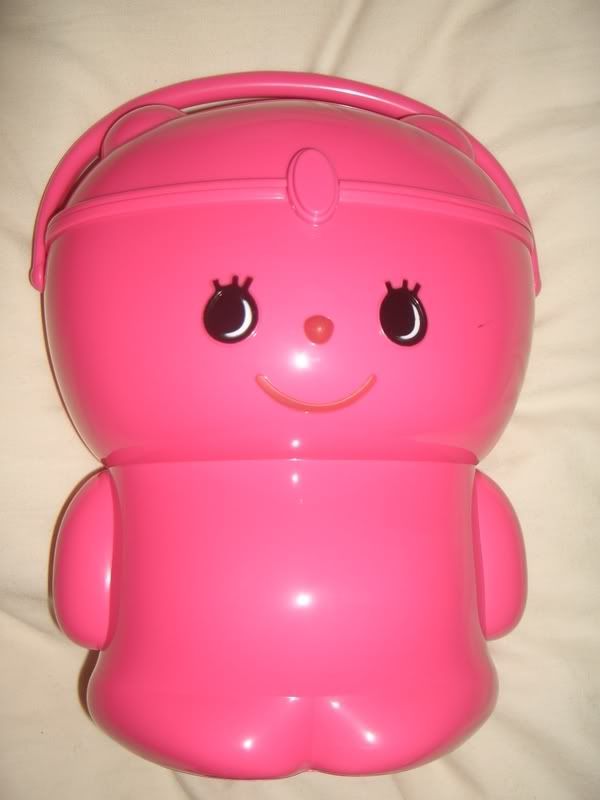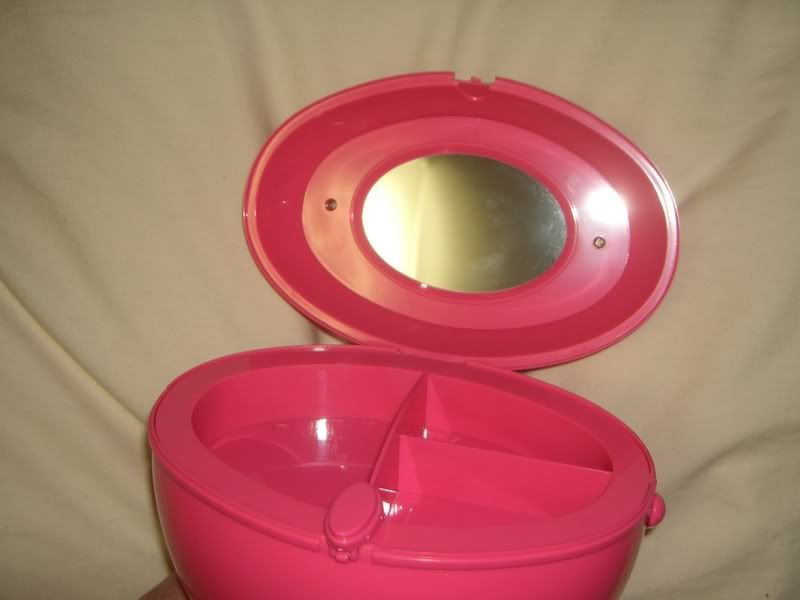 b) Purple Cat Face Swimmer Logo Purse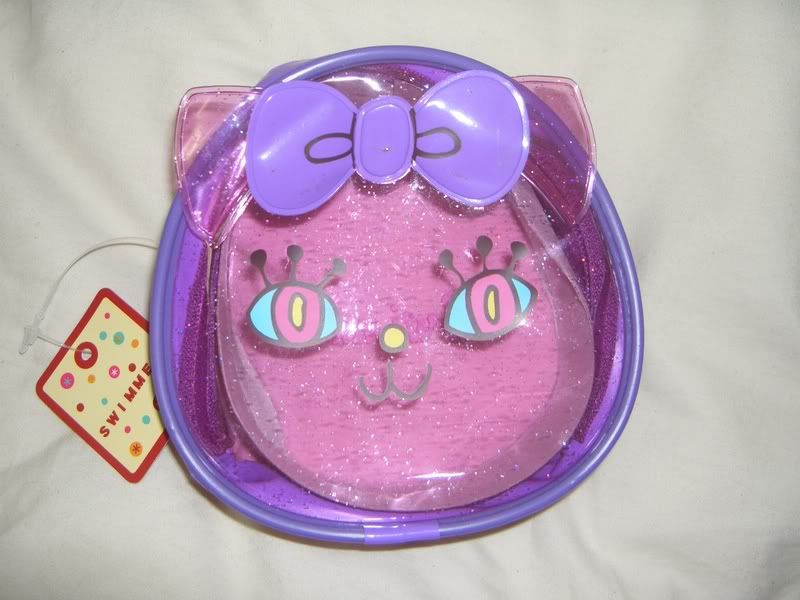 c) Teddy Print Swimmer Logo Pencil Case / Make-Up Case



d) I Seriously Don't Know What This Is - Box For Keeping Stuff In?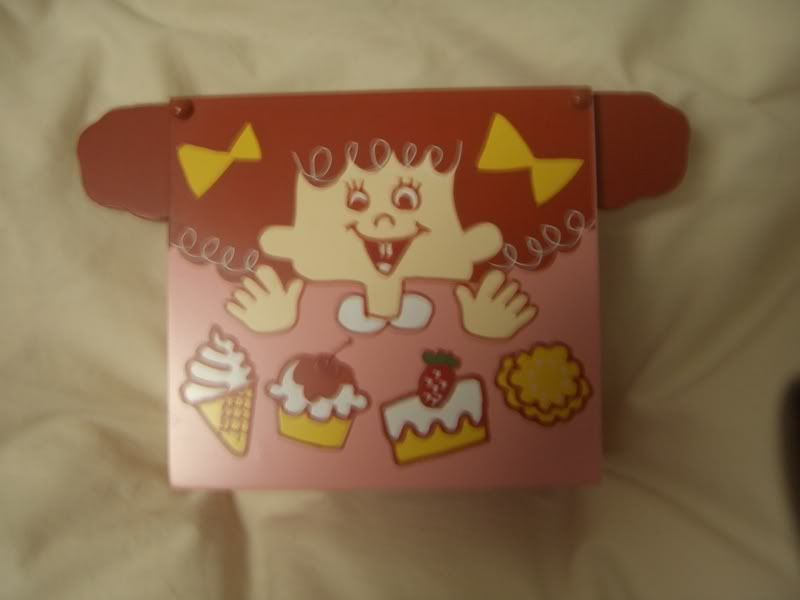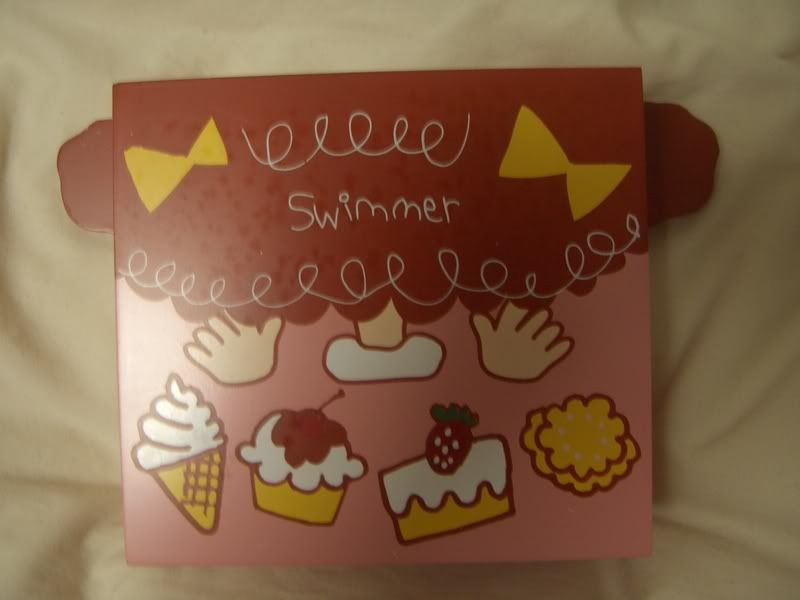 e) Cute Country Bag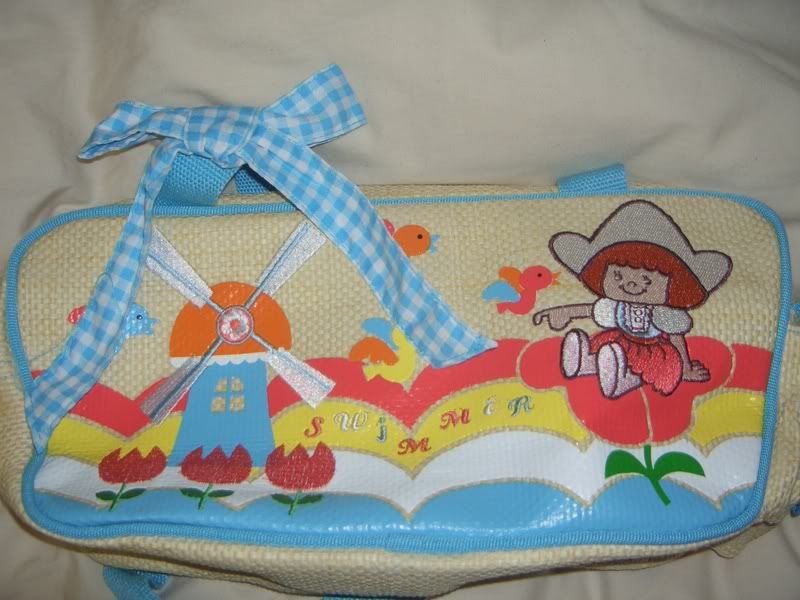 Vite Vite Marcy Fukubukuro Items
Not Lolita, but just on the offchance that anyone wants these - again, make me an offer. Vite Vite Marcy is a really cute shop on Takeshita in Harajuku.

a) Grey Tartan Wool Scarf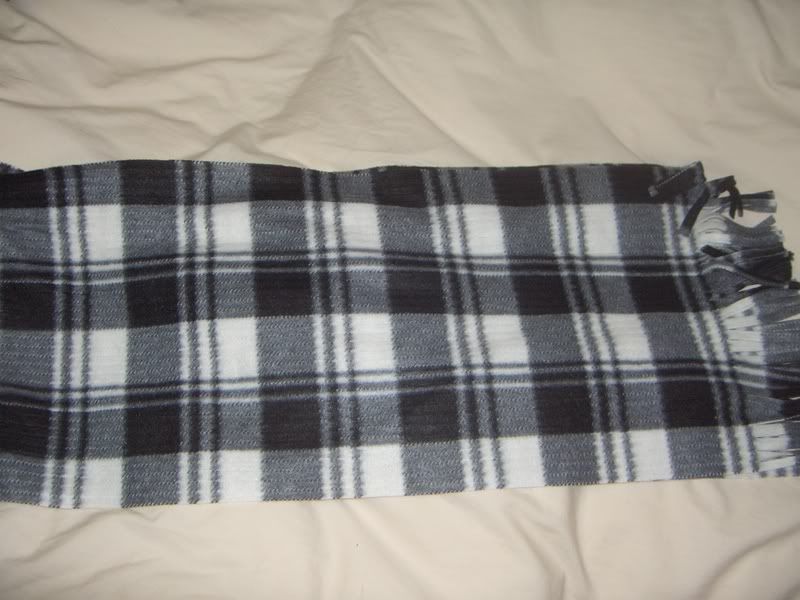 b) Kitten Print Empire Waist Top (Will fit up to 38" bust, free waist): Currently at $30 with
lotusx
SOLD!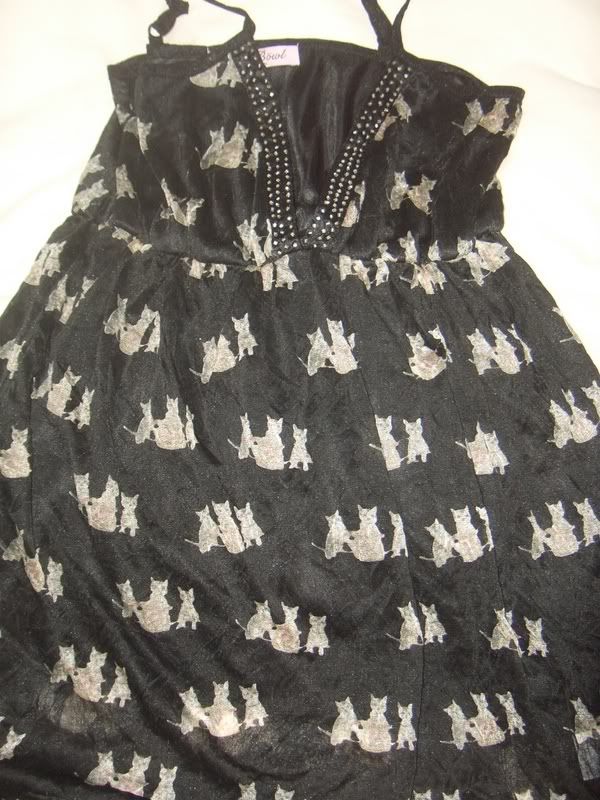 c) FRICKING TINY JAPANESE JEANS OH MY GOD THEY ARE SMALL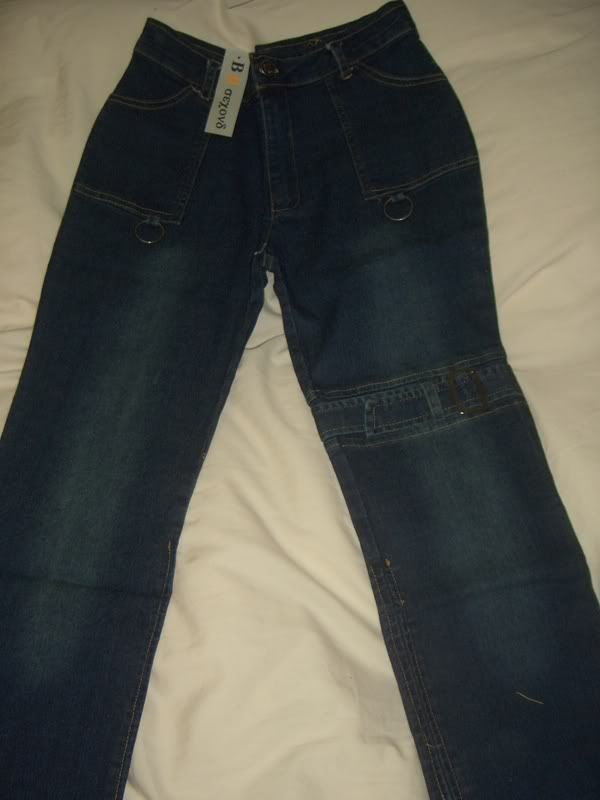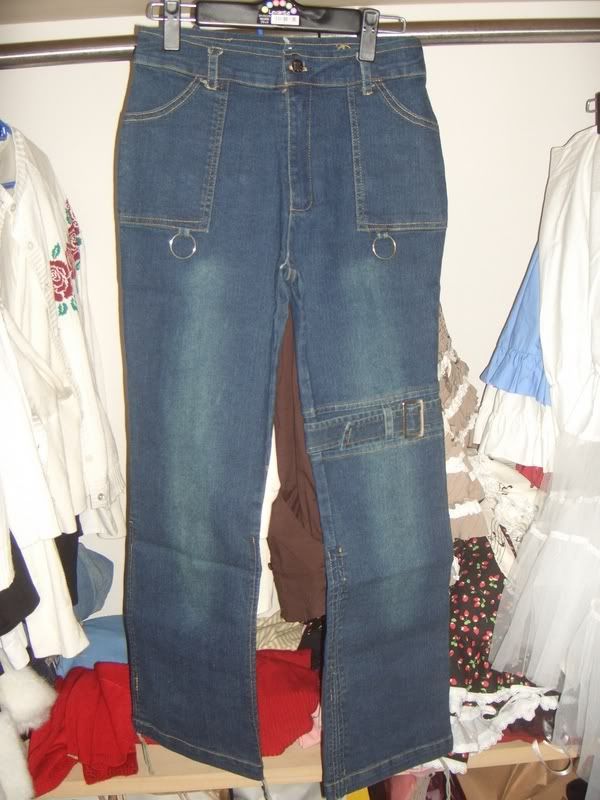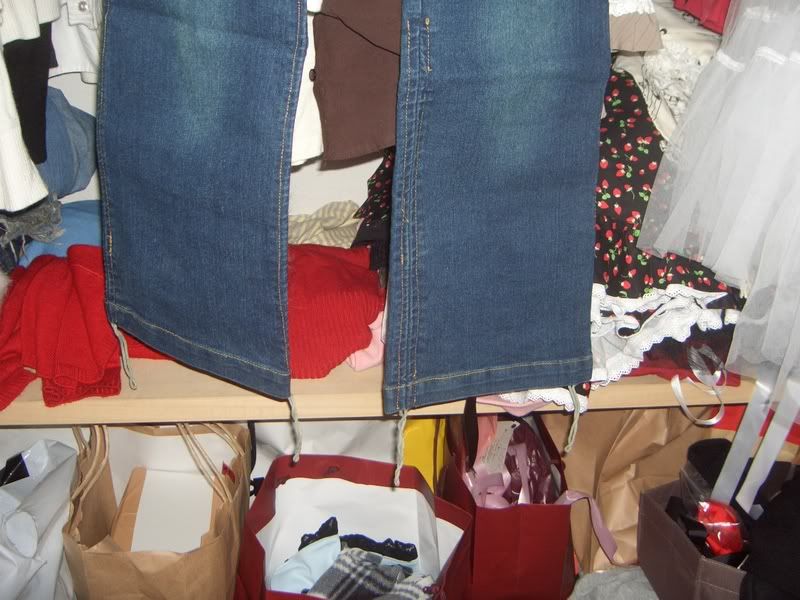 I think these will fit about a 23" waist (EDIT: measure 24.5" unstretched with some stretch to them; not so tiny as first thought! Also, about a 35" inch leg, give or take a couple). I actually laughed when I took them out of the fukubukuro. A bitter, gaijin-sized laugh.

Please keep comments on-topic. I can only accept Paypal. I have feedback on eBay under uiggu and I've done shopping services for several people on
egl. Auctions end on the 4th of January at midnight Tokyo time. Shipping will be calculated after the auctions end, with either EMS or airmail at the winning bidders' request. NB: I will be taking all payments in UK£, but as people always ask me for the price in $ anyway I decided to list in $. :D