Okay so today while I was drafting some patterns I decided to do a skirt tutorial. This is how to take make a flared skirt. The skirt I'm showing is a 6 gored (gores = panels) gathered to a waistband style. You can apply it to any kind of flared skirt tho.



To clarify a bit gonna give a basic summary of the steps. You start with a muslin rectangle. Slash it vertically. Pin it to musling. Spread the pieces. Redraw the hemline. Cut out your muslin pattern piece and use it as you would a storebought pattern.

You're going to want to start with a rectangle. Whether its the exact same measurement as your waistband or you're gathering to a waistband its up to you. Just make sure it'll eventually end up fitting over your waist and hips.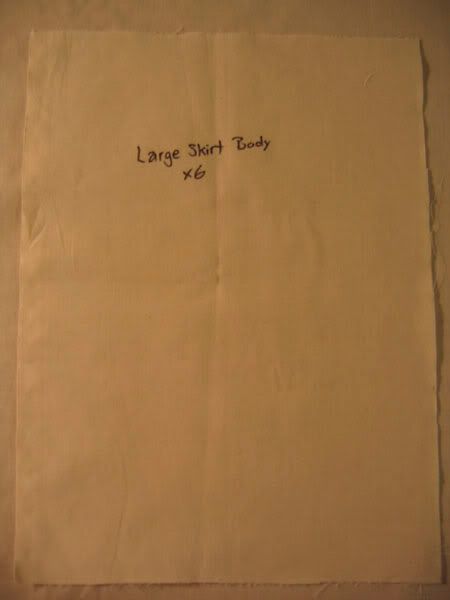 Nothing but a rectangle. Your starting piece.

Next thing you're gonna want to do is slice the pattern about every inch or so. Only slice up to the seam allowance. I don't have images of me doing this but you'll see what I'm saying by the next image.

Step 1:


Down center front pin the top and mark the center. Spread the pieces to approximately what you want your flare to be. I'm using twice the waist measurement. Make sure the pieces are slightly (or drastically if you're flaring it a lot) curved on top and bottom. Doesn't have to accurate yet.

Step 2: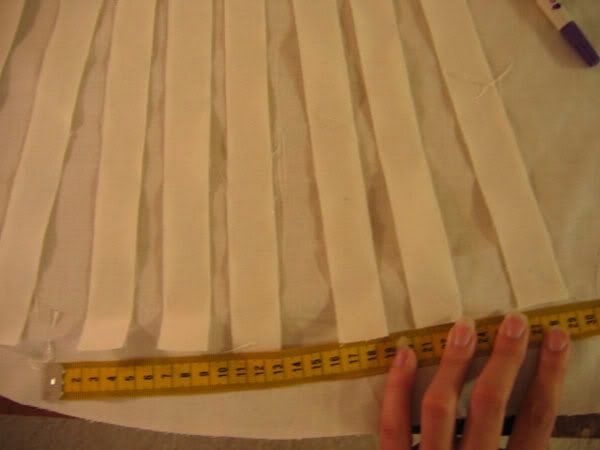 Starting from the center measure out half your hem. Mark the spot.

Step3:
Evenly spread the pieces until they reach the mark.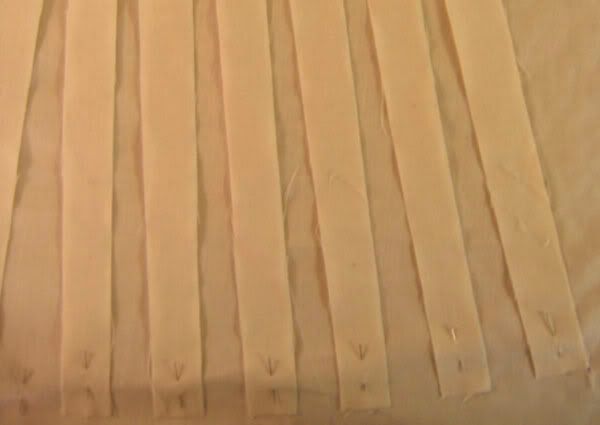 If you've spread them correctly it will look like this. It ends up having a gentle curve (Or more extreme depending upon the amount of flare).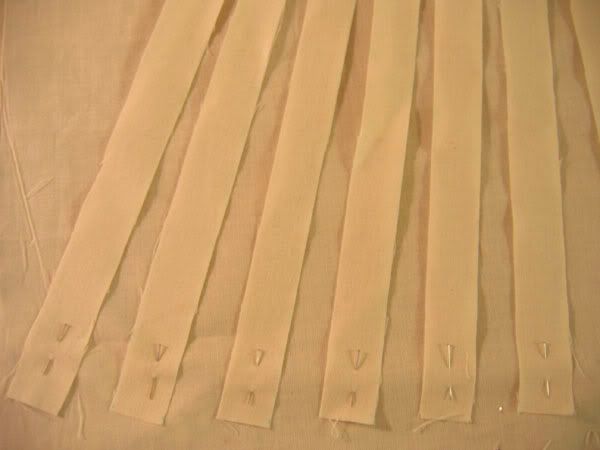 If you didn't curve them it'll end up looking like this. This is bad. Notice how the straight edges on the bottom look choppy. You want them to flow from one to the next.

Step 4:
Keeping the pieces straight smooth them out until you reach the top. Pin the top securely as you go along.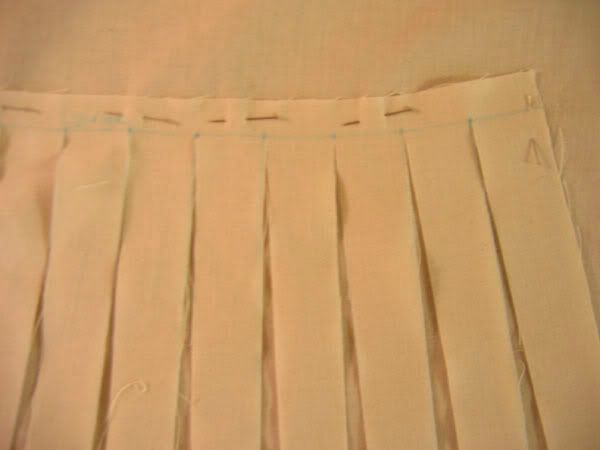 Again it should be curving.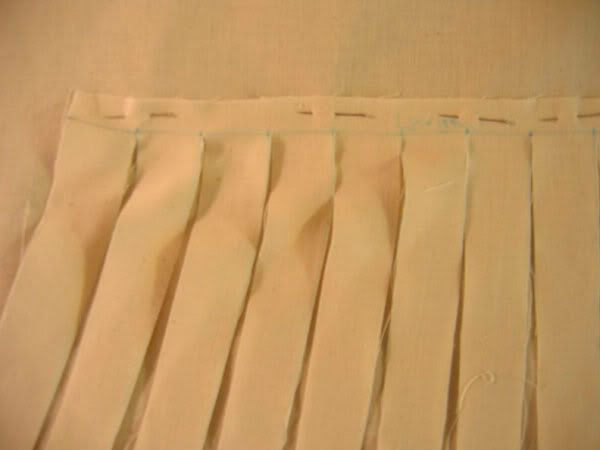 If its not curved it'll look like this. Again this = bad.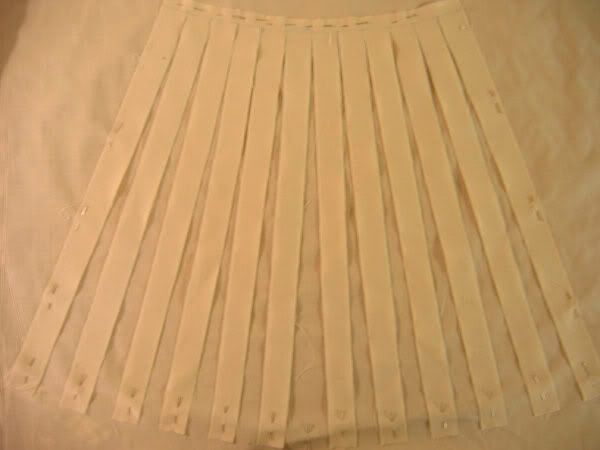 By now it should look like this. Curved on top and bottom.

Step 5;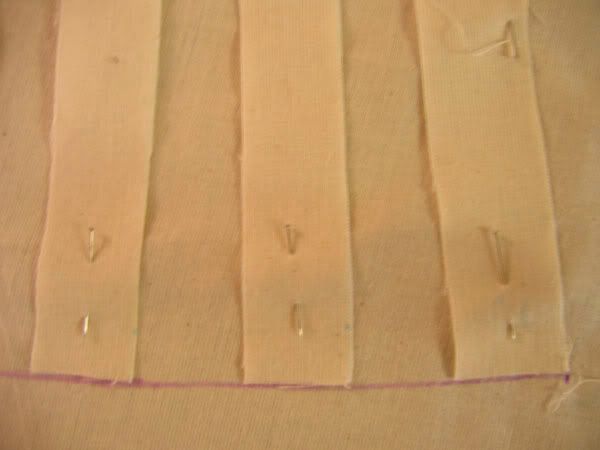 Smooth out the hemline with a fabric pen.

You're ready to cut it out and sew. *dance*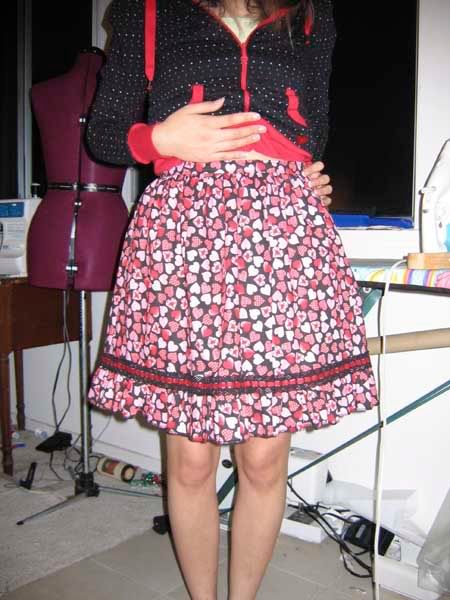 This is the original skirt.



This is what it becomes.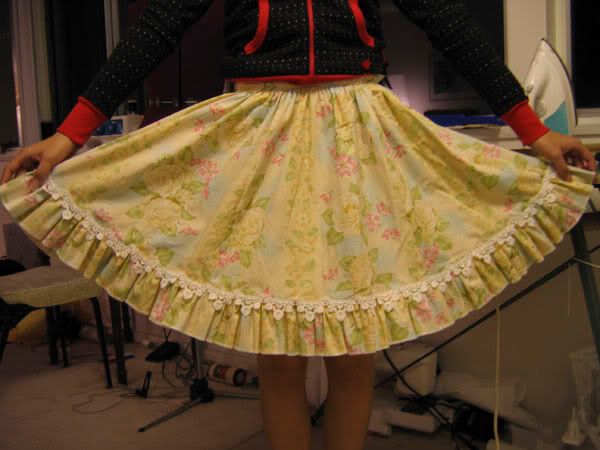 Me spreading out the flare.

Hope you enjoy. Any questions go ahead and ask. I know I'm bad at articulating instructions so I'll gladly clarify. Or if you're inexperienced and don't know how to apply it to what you want ask. If I have time I'll draft it while taking pictures. At least to the best of my ability :P