Hi. (*´♡`* )
My name is Liru-chan and welcome to my third wardrobe-post. The very first post is here and second is here.
My wardrobe hasn't changed a lot, I hardly ever sell dresses, so I'll show you what I've made during 2018 year.
Because of university graduation and beginning of hard-working live (Т___Т) I haven't sewed all what I planned, but little is better than nothing. : D




Lovely JSK from "Sweet Dreamer".
Handmade hat (from lolita who was my huge inspiration for years, but unfortunately she isn't in style anymore Т__Т)




Rather heavy floral dress for handmade defile at Gothic and Lolita Fest 2018.
And flower headpiece with gold bird. I found this bird in the grass near country house, washed it and paint. : D




Beige set with handmade JSK and straw bonnet.
Blouse-Infanta.




Country-girl handmade coord. :3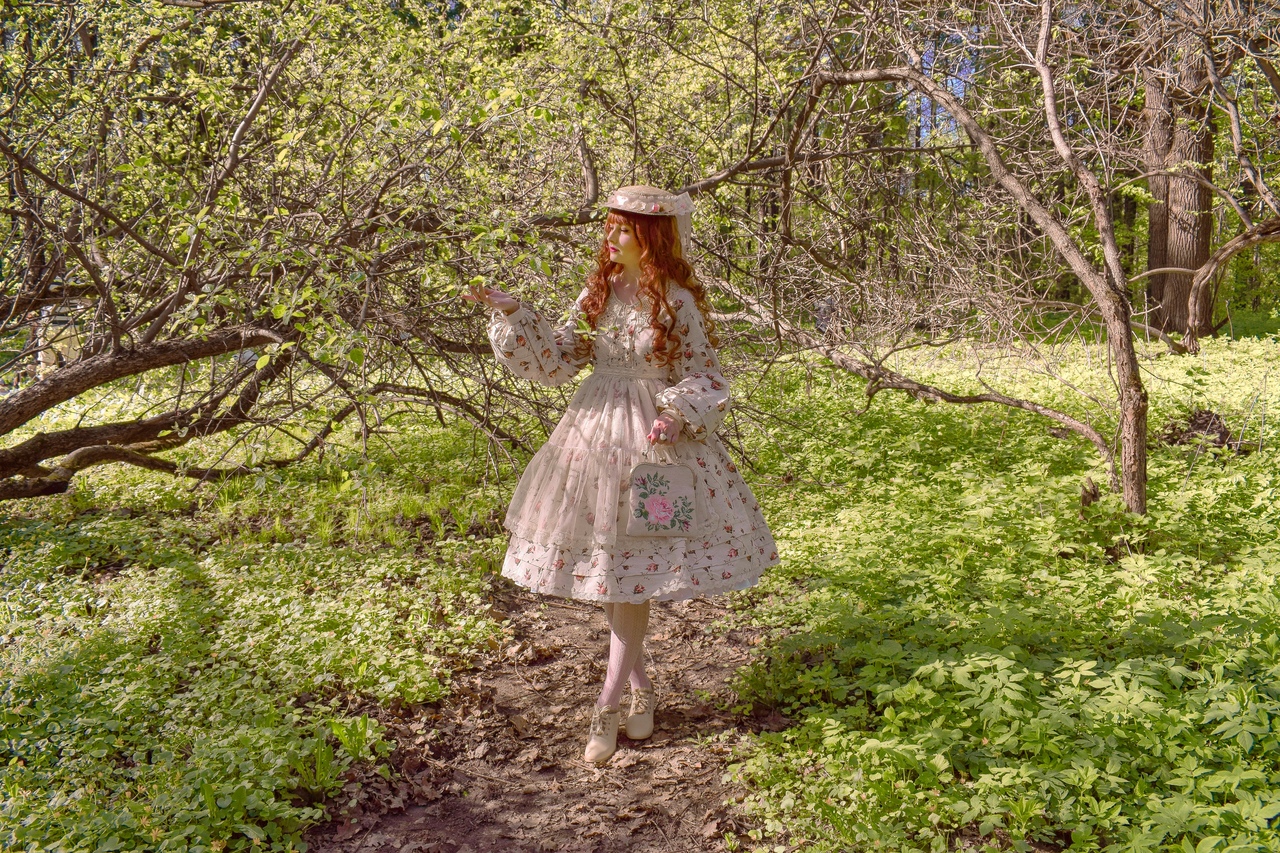 Light and simple dress and hat from sinamay. :3 Very interesting material and easy to decorate.




Close pic of hat and my lovely friend from Gothic and Lolita Fest 2018.

ଘ(੭ˊᵕˋ )੭*






I made this handmade coord for our local community spring challenge, when the weather was good and a lot of sun. : D
Love this rose fabric so much. *0*




Ouji jacket in military style from Stradivarius.
One of my hobbies is find something casual that you can use in ouji or lolita fashion. : D




Photo from Tea Party 2018.




Bodyline boots and elegant Axes Femme bag.




And very unusual for me - black color. : D
But this ouji set is sooo comfortable and may be one day I find the skirt for this jacket.))
It will be Mycroft Holmes inspired lolita. Or ouji. : DD




And some handmade accessories. :3



And this is the end. Hope, that you had a good time reading my post. :3
Also I have an Instagram, Tumblr and Facebook - will be happy to see you there.:3 Have a good year, dear friends!