Earlier in the year, I teamed up with the Austin, TX based team
Happy Ghost
to relaunch the website for my label, since my first site was crudely self coded and, quite frankly, kind of a mess.
Ashley
handled most of the design elements while
Travis
handled most of the coding. They were both incredibly polite and professional throughout the entire process -- they regularly sent updates, including screen caps of layout examples, and they were quick to respond to any comments, questions, concerns, or changes that I wished to make. Before I received the new code, I was able to view each page on their server to see how the code actually performed, and they walked me through exactly how to maintain the site, make updates, and control the item database.
After we launched the new site, they were also incredibly helpful in smoothing out any problems that we found (such as inconsistencies within browsers and other such quirks).
I have been absolutely thrilled with their work and their service -- for anyone looking for a new website, I could not recommend them more!
The site's primary use is as a portfolio (the "Gallery"), especially since I'm currently working for a local bridal designer. But the shop won't be ignored for much longer -- more accessories will be added mid-January, and I will have some skirt sets available later (I will update
il Sangue's facebook page
when new items are added).
Finally, since it's been years since my last sewing update here, I thought I'd share some of the things that I've been working on to help fill the new site!
Beneath the cut are some finished gifts and commissions for
estradizione
and
lilac_ambience
Warning: Extremely Picture Heavy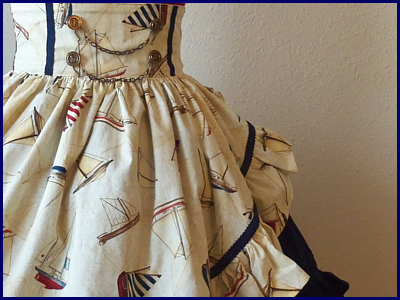 (
Collapse
)