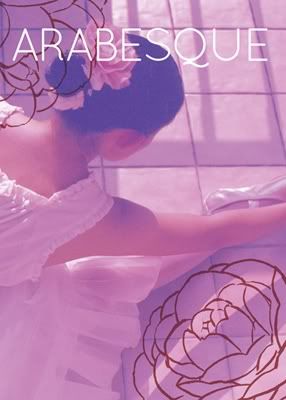 for maidens at heart
Inspired by the recalling of the tiny loves, dreams and fancies that comfort and console the mind, Arabesque is an aesthetic zine aimed at all things beautiful and refined.
The second issue of Arabesque will release in January 2011 featuring 16 colour pages and over 130 pages of articles, comics, illustrations, and photographs. Highlights include an article on Weimar Republic films, a fashion how-to guide for train travel, adaptations of folk lore and fairytales like the Red Shoes, as well as fashion x lolita photoshoots and more! From the city and film to traditions and folktales, this issue traverses across space, time, and memory.
Order your copy here~
You can follow us at
arabesque zine blog
for updates :D
posted with permission from
harukoko