Alright everyone we know it's coming and the blossoms are about to bloom!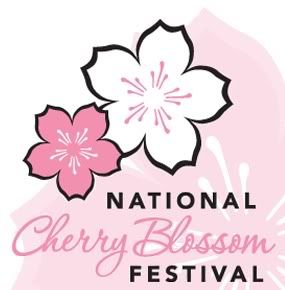 WHY
: To celebrate the Cherry Blossoms, to see the festival parade and the Sakura Matsuri (street festival).
WHERE
: Meeting at the Carousel on the DC National Mall.
WHEN
: Saturday, April 10th at 9am (The parade starts at 10am and the street festival starts at 11am when the parade ends.)
HOW
: I would recommend taking the metro, the Smithsonian Stop and use the Mall exit. The carousel is just a 2 or 3 minute walk from there.
DRESS CODE
: Is not strictly lolita, any form of Japanese fashion is acceptable, Lolita is just preferred. So bring on your Kigurumis, Decora, TA, Gal, and Kimonos too.
We'll meet at the carousel at 9am, hangout and take pictures for about half an hour to 45 minutes and make sure everyone can make it. From there we'll cross the mall and head to the parade, like a 3 minute walk. After the parade we'll head to the street festival which is also just around the corner. Now the festival is HUGE and VERY crowded, so kinda stick with a group or a buddy, because last year we split up pretty quickly, though I wanted to keep people together for longer. After the festival we can kinda go off and do our own thing. I'd really love to see the cherry blossoms at the water basin, so after the festival (that ends at 6pm) I'll probably head to the water basin to take pictures, and whoever is with me can come too!
P.S. The food is good but WAY overpriced and the lines get to be 20-30 minutes long. I'd suggest packing a bento or eating before you go.
x-posted to
metro_lolitas
nova_lolitas
egl
and
md_grandeur