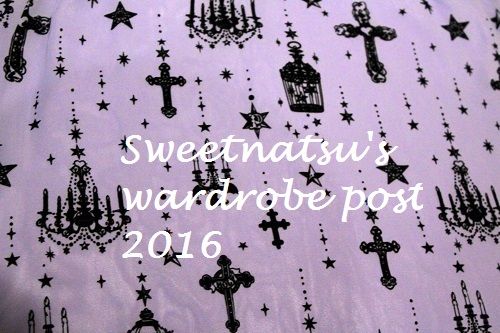 Hi everyone! I can't believe I've already been to this fashion for four years, time sure flies fast! Last year my goal was to get more socks and accesories. I met my goals quite well since my amount of socks has nearly doubled and I do have more accesories than last year. This year I'm hoping to get more cardigans and a pair of lavender shoes.
Here are my earlier wardrobe posts if anyone is interested:
2015
OP's & JSK's
Angelic Pretty Magical Night Theater OP and Holy Lantern OP (2015 re-release)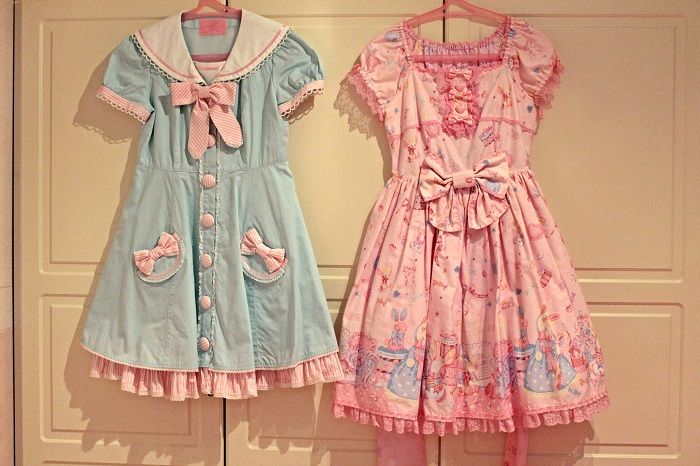 Angelic Pretty Tokimeki Girl OP and Dreamy Dollhouse OP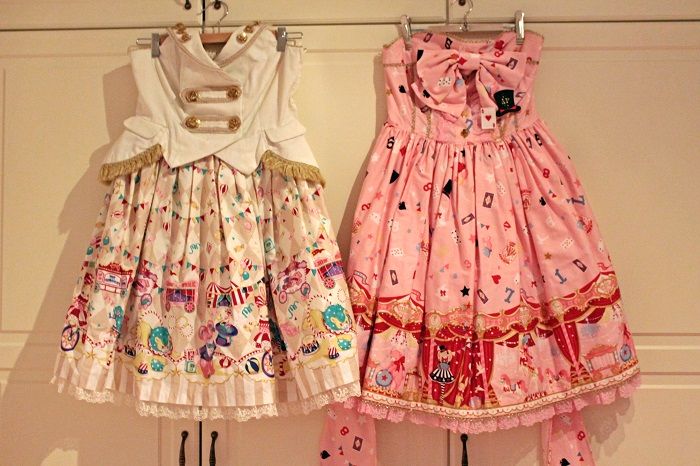 Angelic Pretty Fantasy Theater gilet JSK and Star Night Theater bare top JSK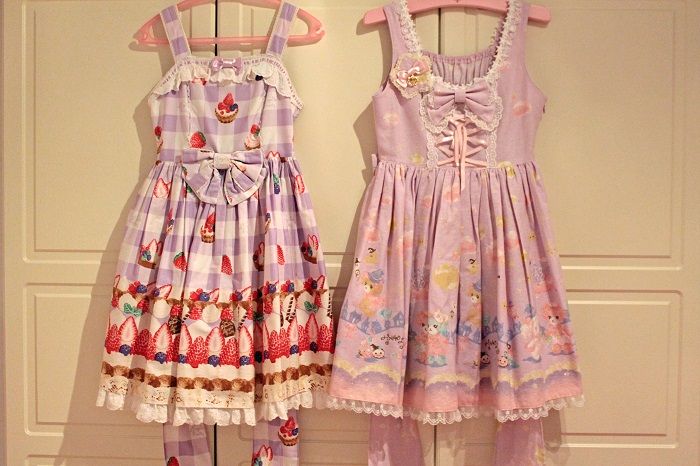 Angelic Pretty Triple Tart and Baby the Stars Shine Bright My Sweet Mate Usakumya's Trick or Treat Judy JSK
Angelic Pretty Cosmic (first release) and Wrapping Ribbon (2014 re-release)
Emily Temple Cute Fork & Spoon Sleeveless OP and Angelic Pretty Sugary Gingham JSK
Alice and the Pirates Swan Lake ~Ephemeral Tears~ Ballerina JSK
Skirts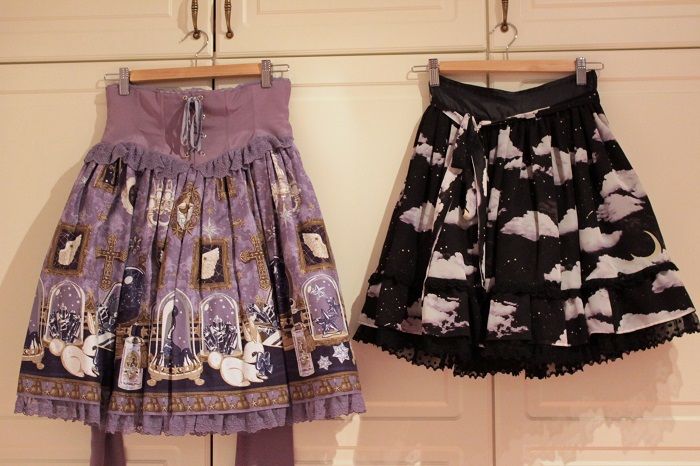 Angelic Pretty Mercator Antique Shop and Misty Sky (first release)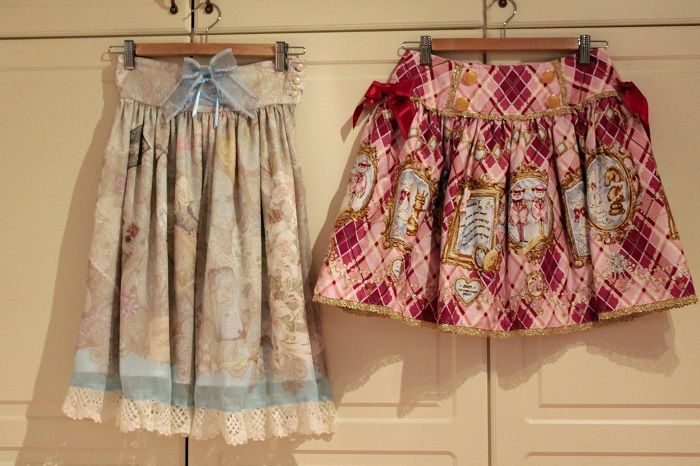 Baby the Stars Shine Bright Ave Maria ~Heavenly Princess and Madonna Lily~ and Alice's Mirage in PARADOX
Angelic Pretty Romantic Rose Letter and Meringue Ribbon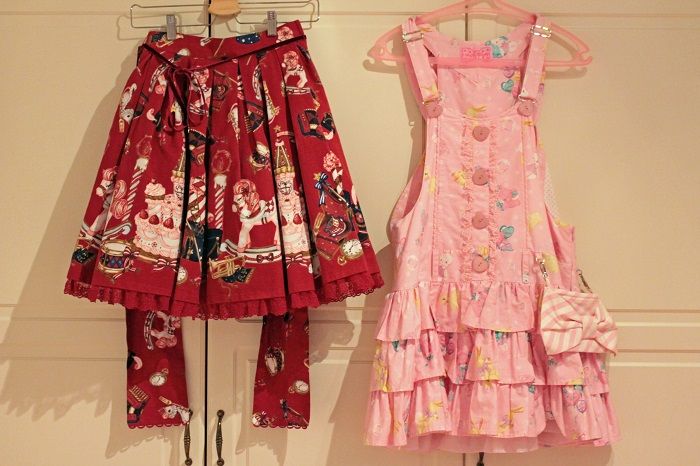 Angelic Pretty Holy Night Story and Toy Fantasy Salopette
Coats and Jackets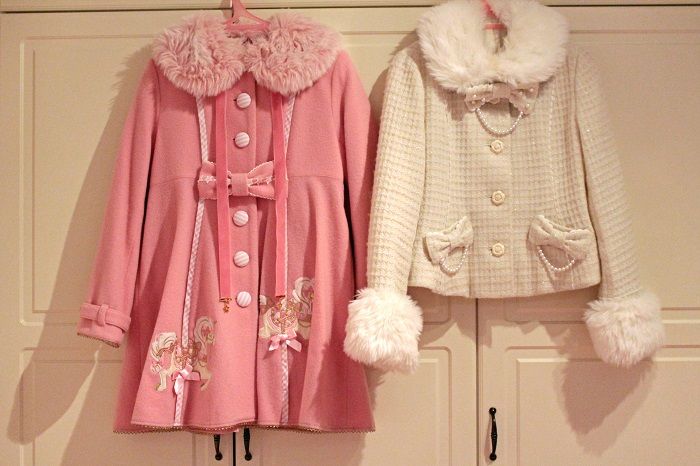 Both Angelic Pretty
Kokokim
Blouses
Left to right, top to bottom: Yumetenbo/DreamV, AatP, 2x BtSSB, 4x AP
Cutsews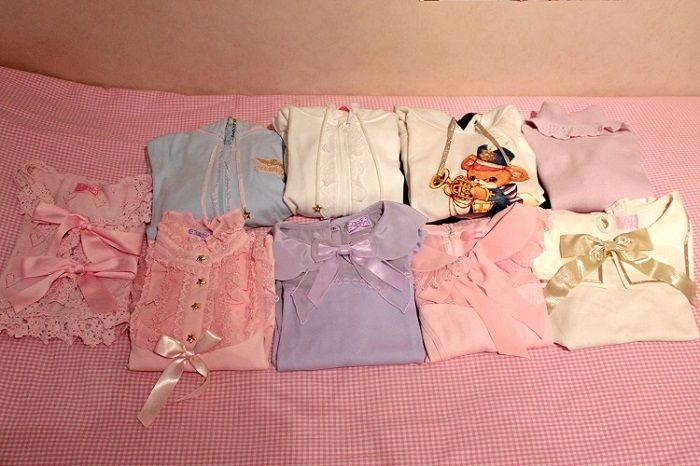 Left to right, top to bottom:
4x AP, BtSSB, 4x AP

Headwear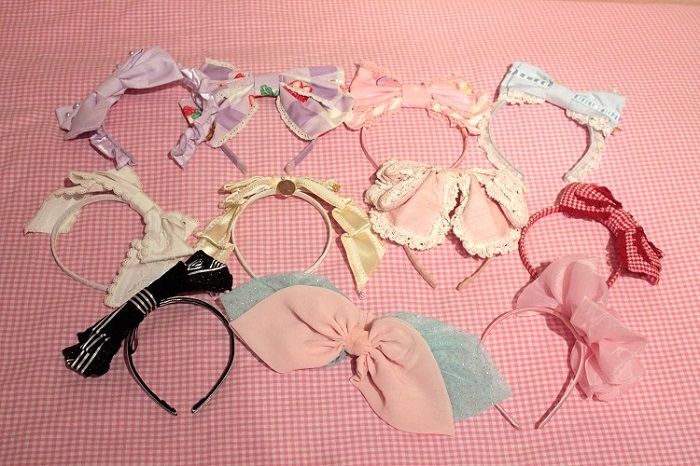 Top row: All AP
Middle row: All BtSSB
Bottom row: BtSSB, 2x Offbrand
Straw hat and flower crowns: Offbrand
Bonnets: AP
Berets: Offbrand, Pumpkin Cat, BtSSB
Accesories & Jewellery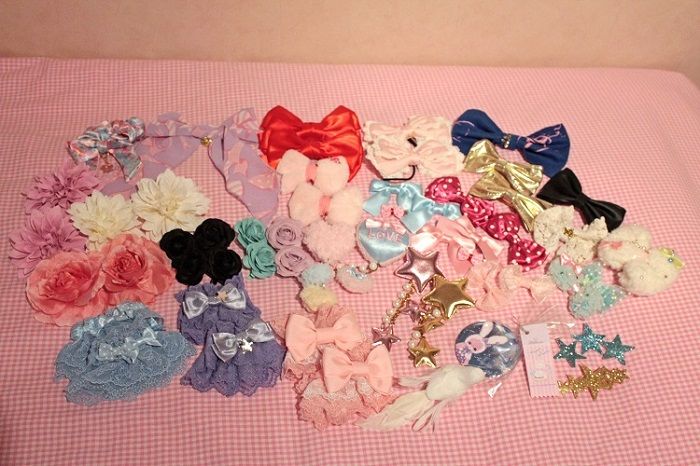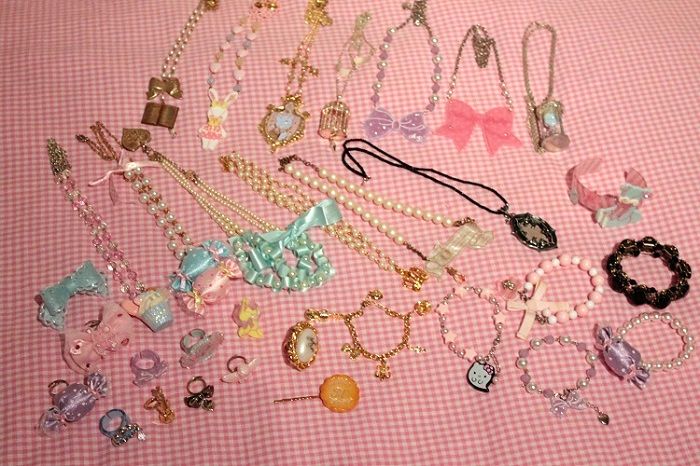 Ask if you want to know where some specific item is!
Bags & Parasol
Left to right, top to bottom:
2x BtSSB, AP, BtSSB, 4x AP, Offbrand, BtSSB, Yumetenbo/DreamV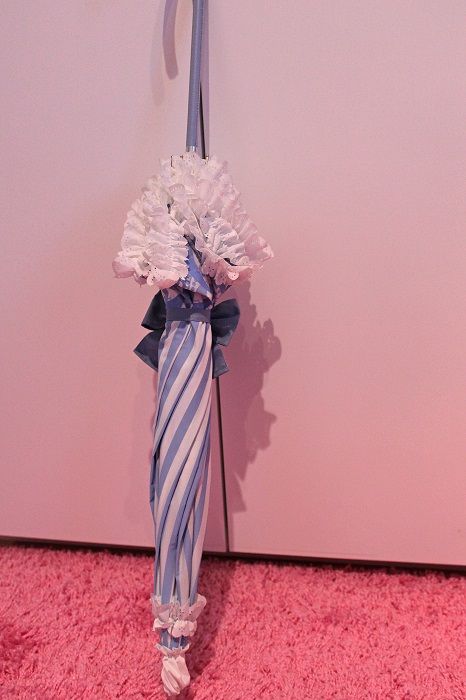 AP
Socks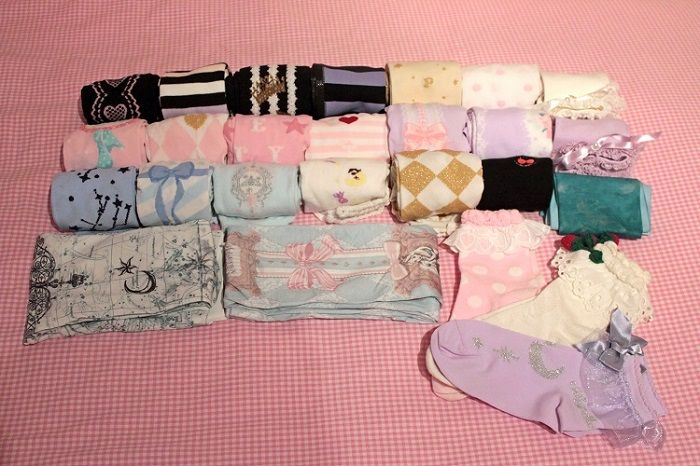 Top row and middle row: All AP
Bottom row: 2x AP, 2x BtSSB, Enchantlic Enchantilly, Metamorphose, AatP
Tights: Grimoire and AP
Ankle socks: All AP
Shoes
Left to right, top to bottom:
Yumetenbo/DreamV, Metamorphose, BtSSB, AP, Offbrand, 4x AP
Thank you for looking!