Hello, hello
This time I'm posting something a bit less intricate:
Little Sister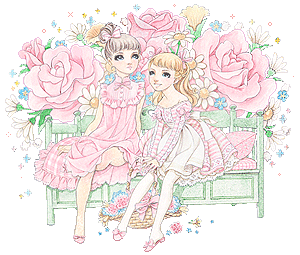 This was originally a piece I made for a drawing school entrance exam as a glitter image, themed "my most treasured picture" or some such.
Didn't get me in, but made for a nice print anyway

My very first tumblr post
actually also featured this and I just posted it on my
DeviantArt gallery
as well, if anyone wants to go give their opinion or anything

Most appreciated.
Line art.
Colors.

Decorated with glitter

That's that then. Until next time again
丸茎イエミナ