You are cordially invited to a Victorian clip art wardrobe party!
(warning: lots of pics and loading time)
I've been interested in lolita for about 13 years and have been wearing it for 9 now. I think more than ever I'm really into appreciating lolita history and the many charming and wacky items that have been released over the years. My style seems to be both getting milder with more otome items but also kookier with some themed lolita outfits over the past year so I don't even understand where my tastes are headed.
I moved back to Tokyo in spring 2014 so my closet kind of exploded. I decided I wanted to travel light so I left about half of my dresses at home so I could just have a small wardrobe with me. That lasted about 6 months. I bought so much stuff from Closet Child this year, I think I have a problem :x
I will just be showing the major items in my closet and some things that are new this year. Please see previous years' posts for the smaller stuff.
Here are my posts from previous years:
2009
,
2011
,
2012
,
2013
,
2014
Since I have found myself using Livejournal less this past year but I also feel some nostalgia for it, I thought I would decorate my post and make it look pretty and personalized - something you can't do with facebook or tumblr. Huzzah!
I organized the post to be in chronological order based on release dates.
If I couldn't find the item I just estimated the year.
★★

★
Victorian Maiden Gobelin Robe (Cape) (2001) - Beige
I never had a cape before so I'm going to try this one out!
Victorian Maiden Velveteen Empire Dress (2001) - Black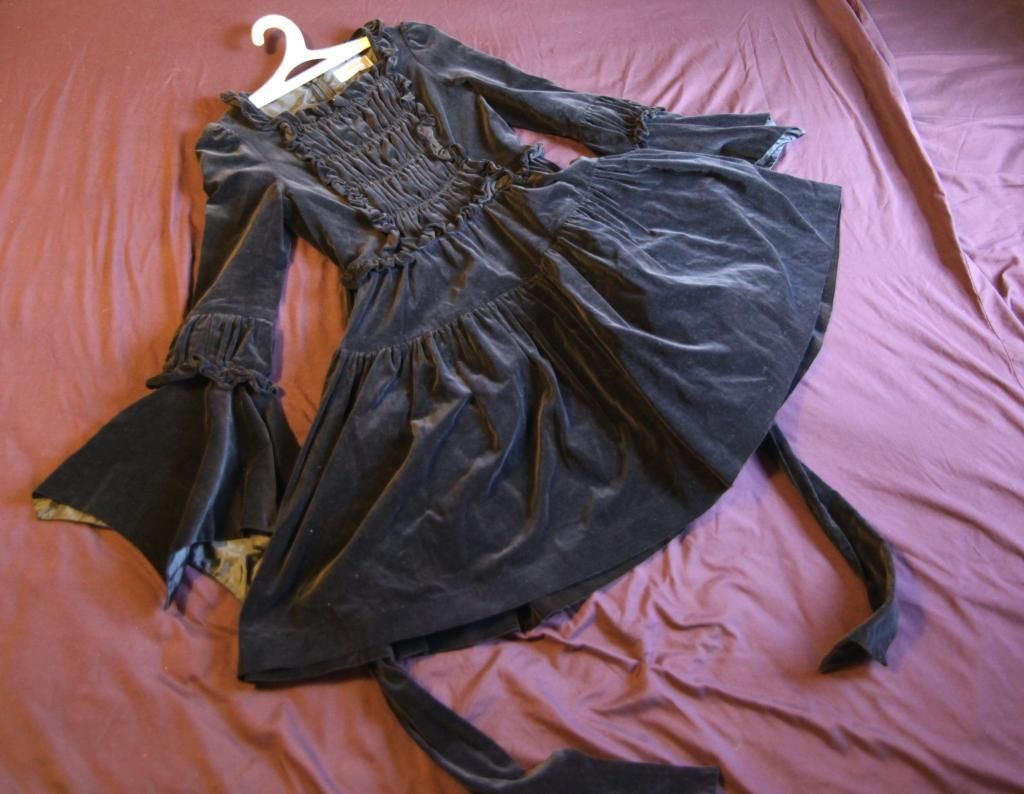 Atelier Boz Velvet Julietta OP (~2001) - Black
This dress is so silly, I love it!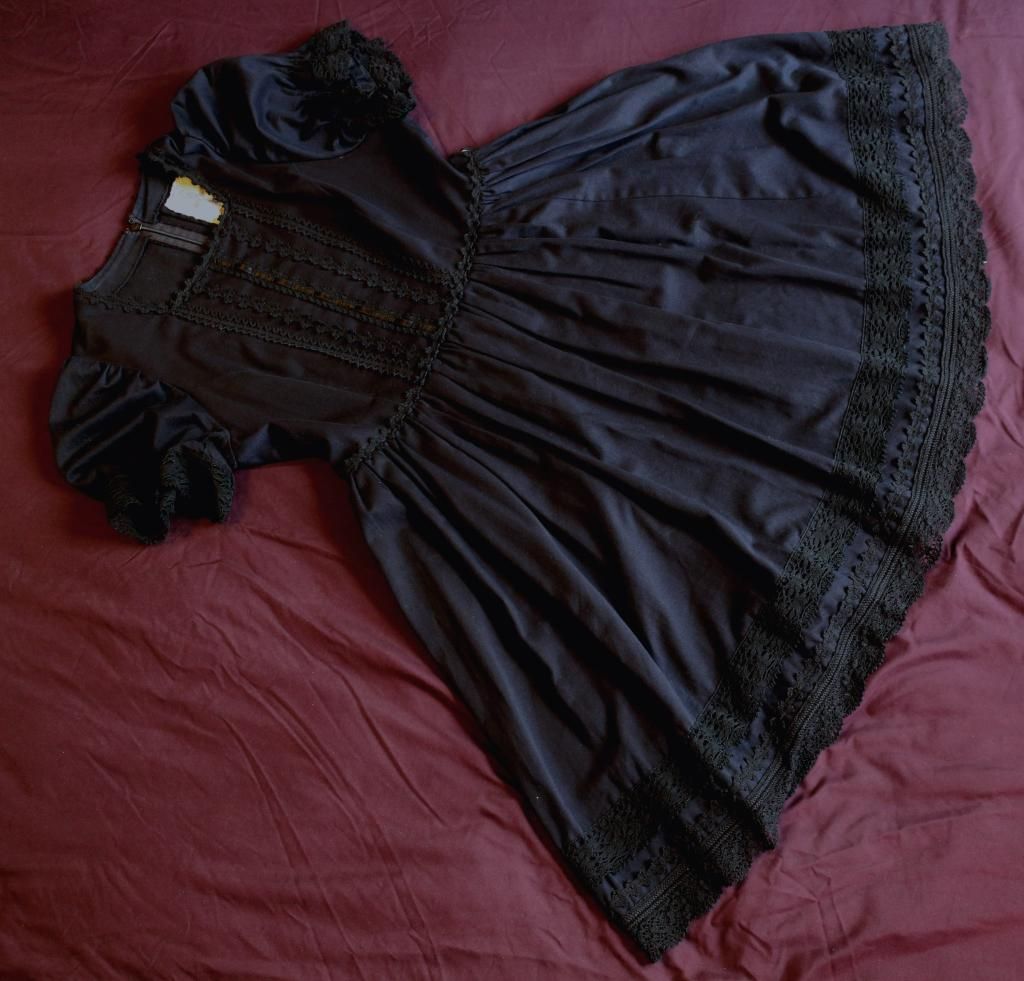 MAM Old school OP (name unknown) (~2002/3) - Black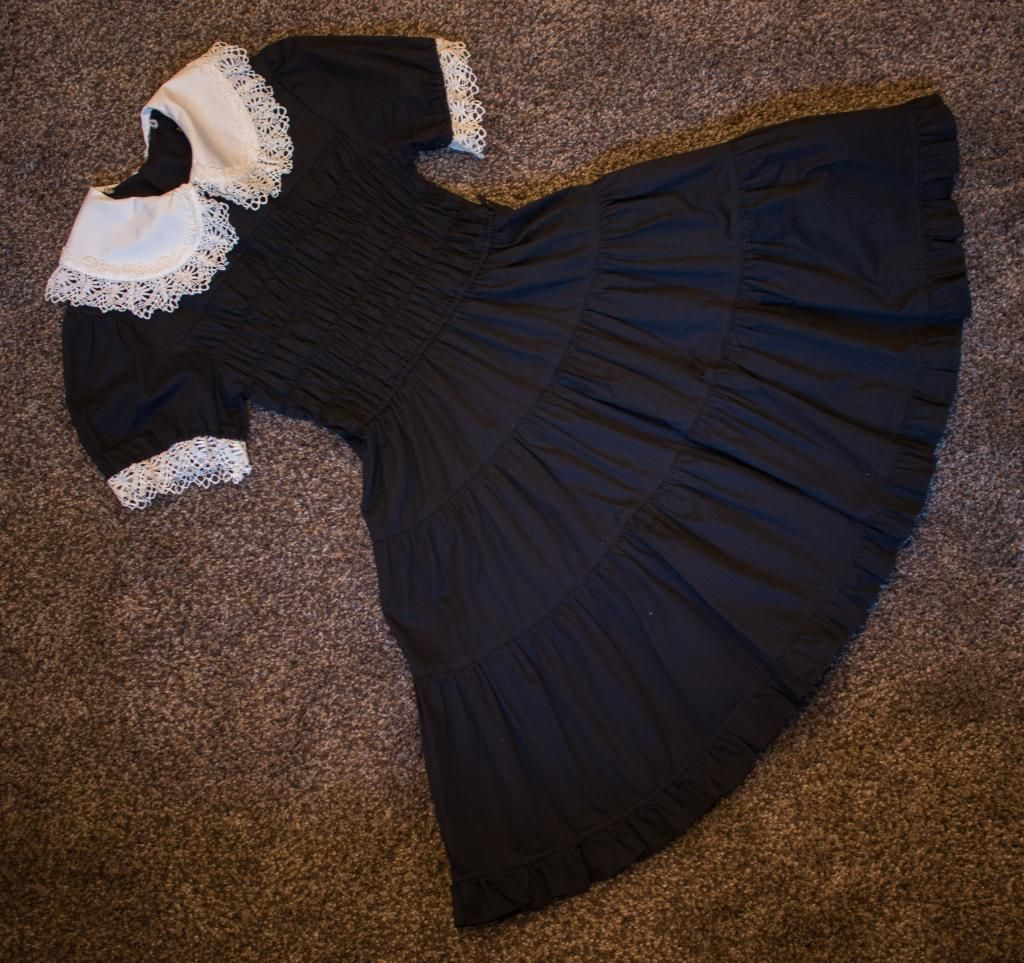 Innocent World Shirring JSK (not sure of real name) (~2002/3) - Black
I bought this because it was cheap but it looks surprisingly nice on! The collar is detachable. I like doing creepy old school Alice coords with it.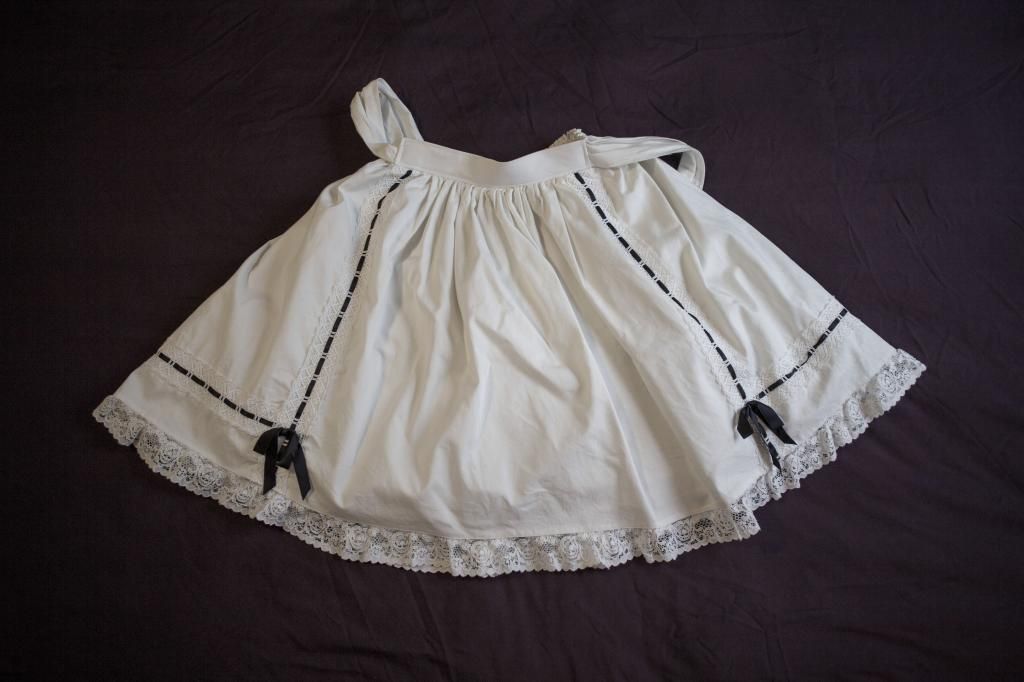 Metamorphose old school skirt (name unknown) (~2002) - White
Juliette et Justine, name unknown, possibly Rêveur Fils Coat (2003) - Cream
This coat is so warm and elegant, but also kind of heavy and bulky so I have to find the right occasions to wear it.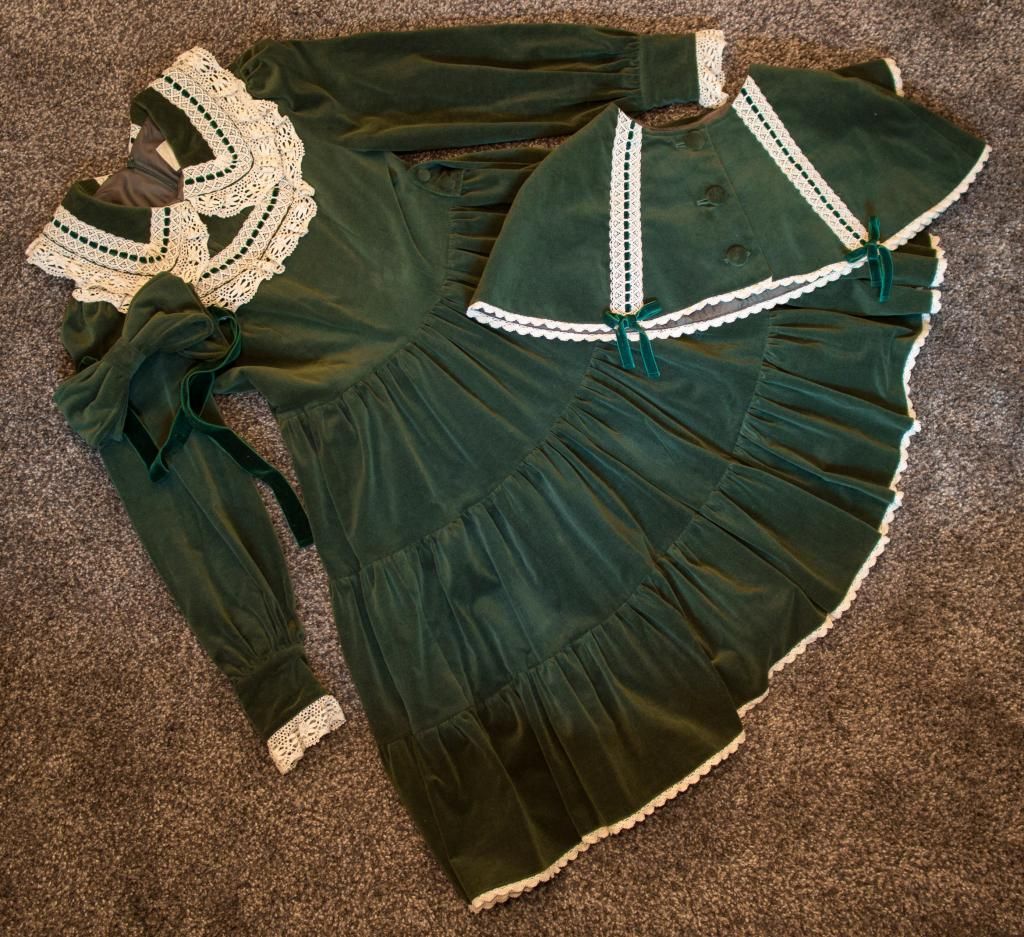 Metamorphose Velvet Set (does anyone know the official name?) (~2003/4) - Green
I just got this recently and haven't worn it yet! I hope I can pull it off well!
Juliette et Justine Belle Pierreries Skirt (2003) - Ruby
I'm a fool for flocky prints, they're just so deep and rich looking.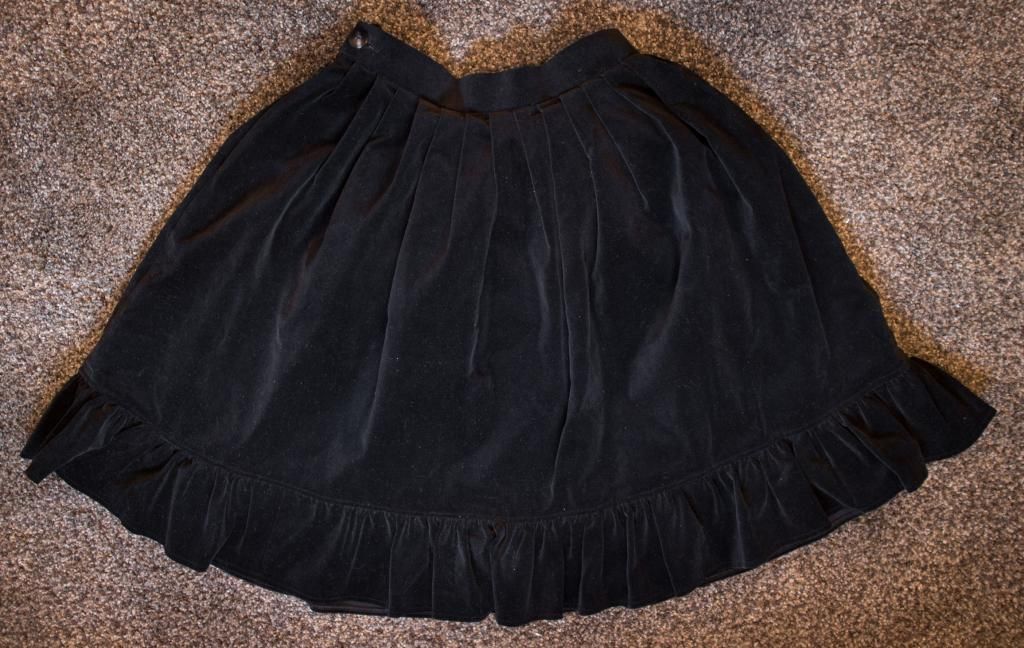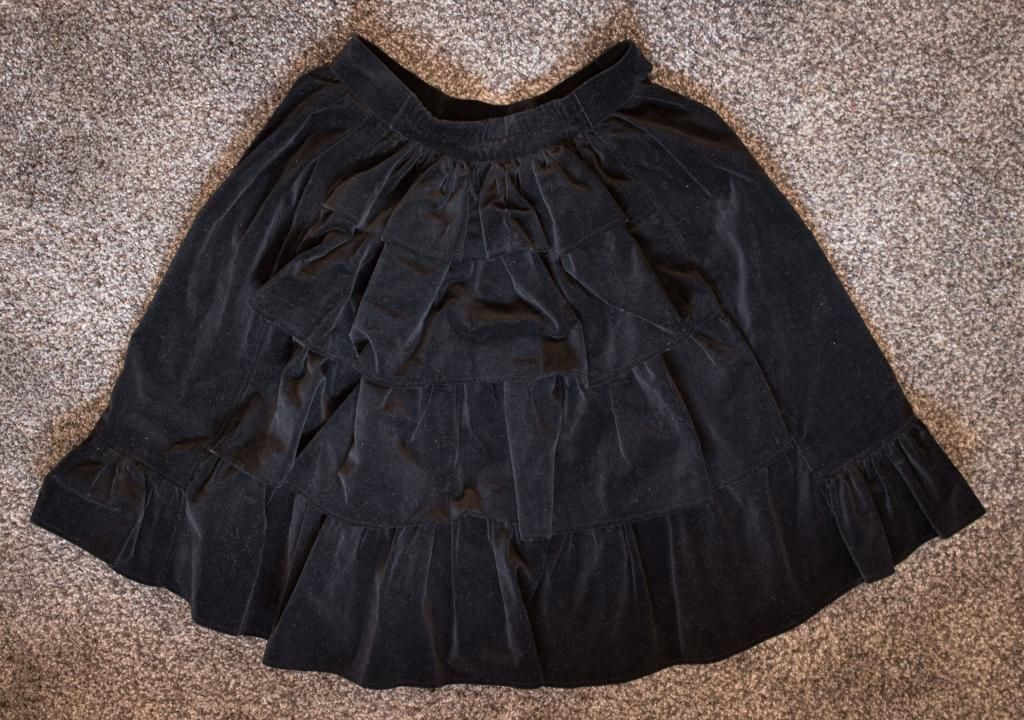 Innocent World Velvet Bustle Skirt (name unknown) (~2003/4) - Black
This is just a simple skirt but very warm for winter!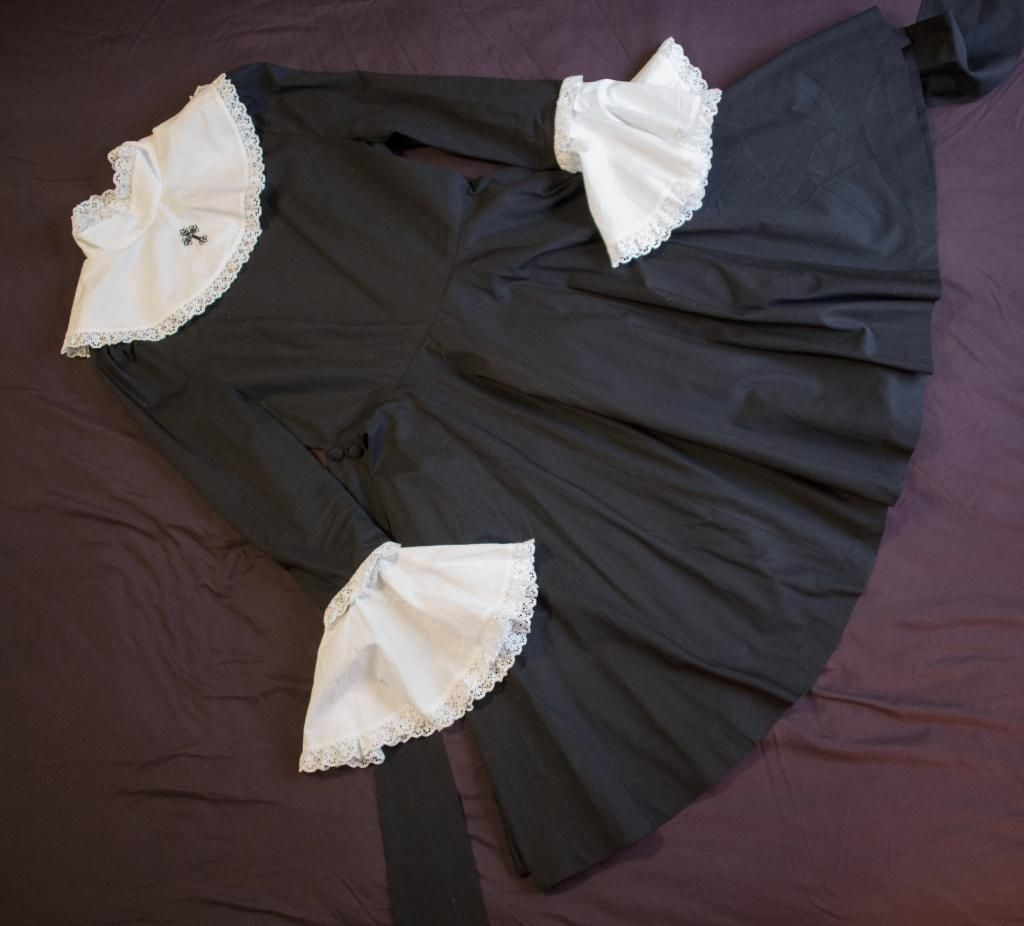 Metamorphose Nun Dress (2004) - Black
I feel very silly when I wear this but also a deep and extreme love at the same time.
Metamorphose Gobelin Underbust JSK (~2004) - Wine
I have no idea how old this is! Surprisingly it's not on lolibrary.
Heart E Red Riding Hood Skirt (not official name) (2004?)
Baby the Stars Shine Bright Tartan Check Jacket (2005) and Skirt Set - Green
Mary Magdalene Yukata (2005) - Sugar Apricot
I don't get many chances to wear this but I still think it's super cool!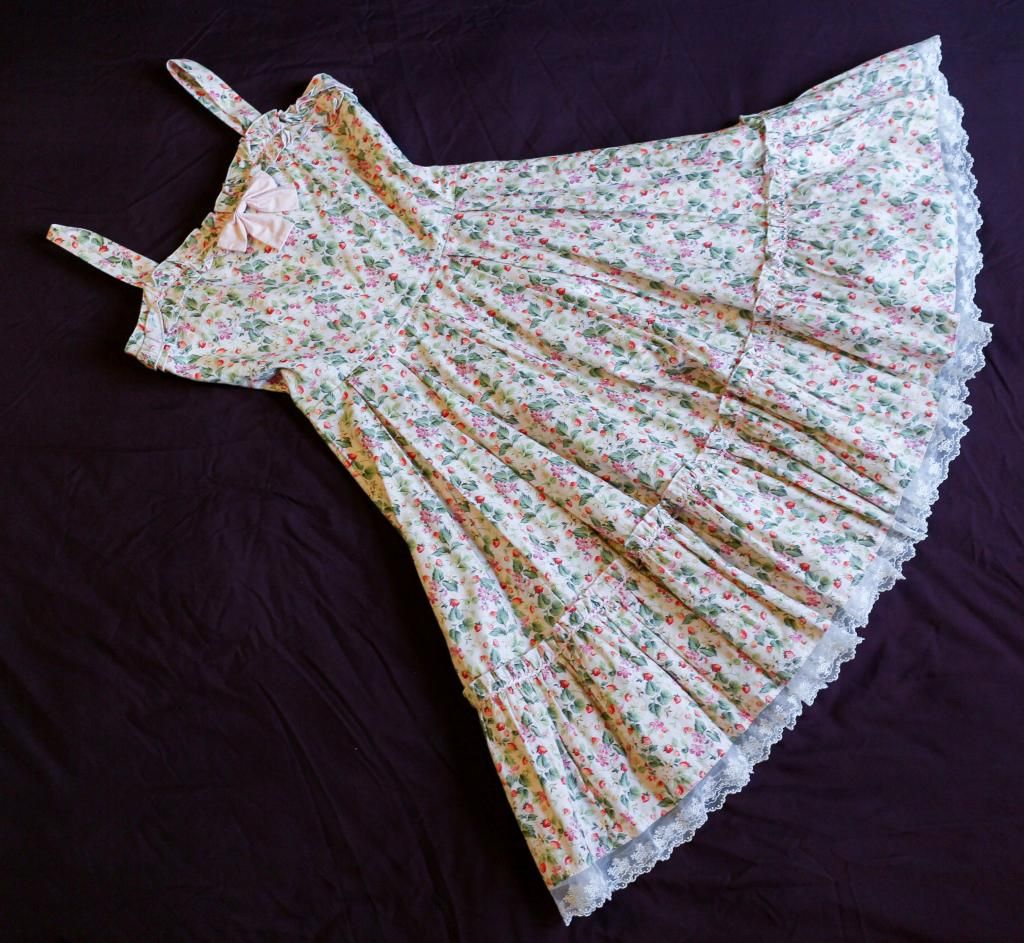 Victorian Maiden Strawberry Print (~2005/6)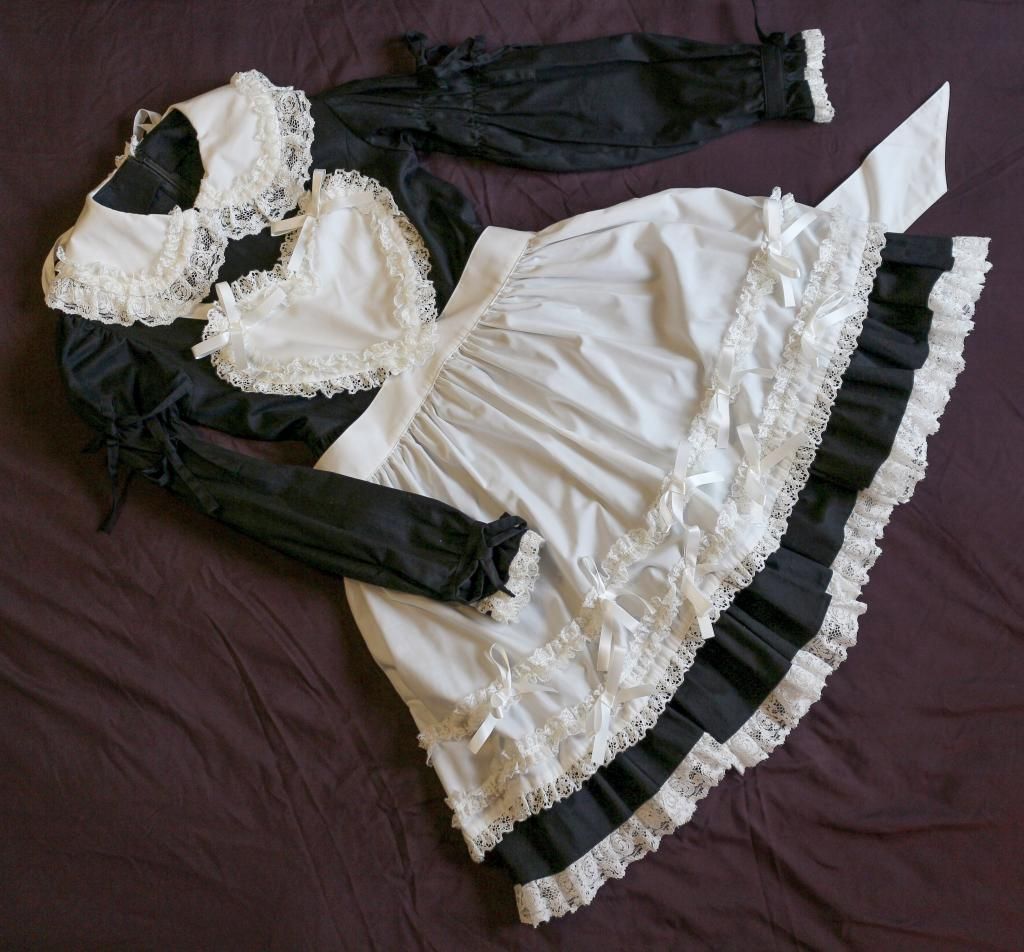 Metamorphose Maid OP and Apron (2006) - Black
Victorian Maiden Corduroy JSK (~2006) - Wine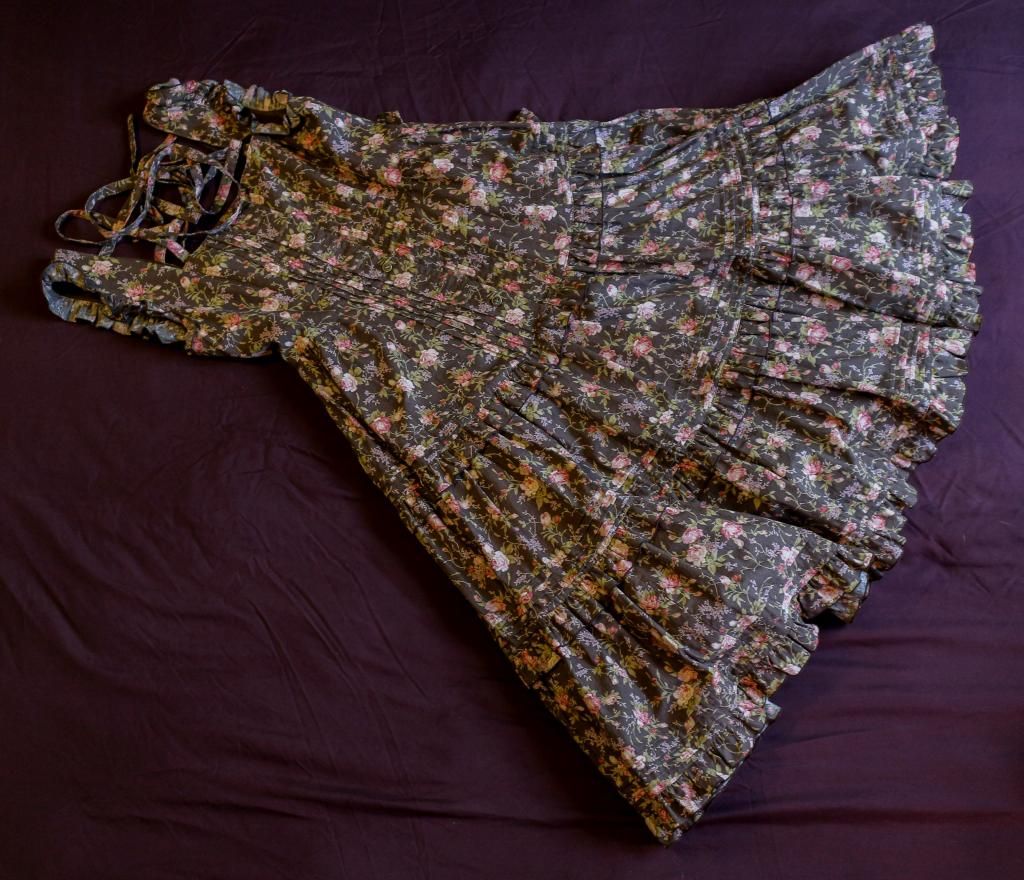 Metamorphose Pintuck Tiered JSK (2006) - Brown
This was my very first brand item! I bought it new from Meta.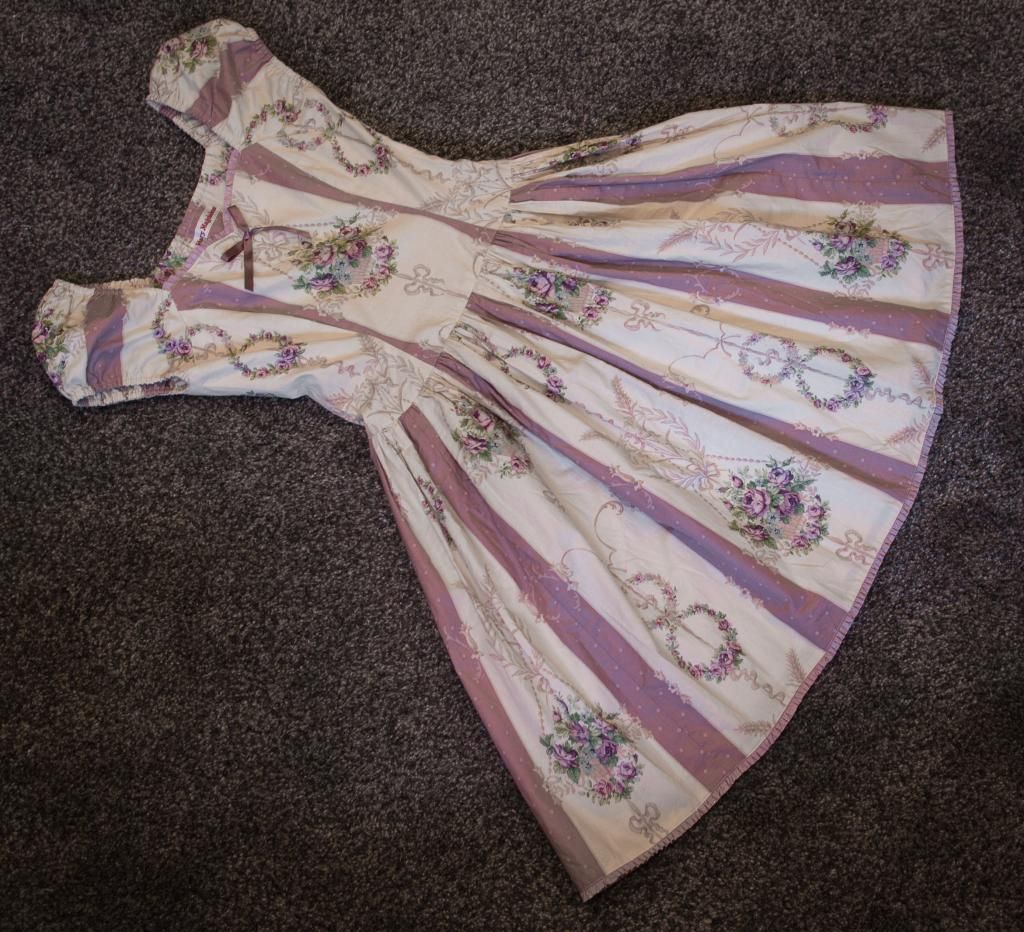 Mary Magdalene Flower Basket OP (2007) - Mauve
I've loved this print for years but the dress is kinda small so it's in the "what do?" section of my wardrobe for now.
Victorian Maiden Jacquard Rose JSK (2007) - Moonlight Blue
Jane Marple Cosmetics Print Skirt (2007?) - Wine
Just guessing at the year here.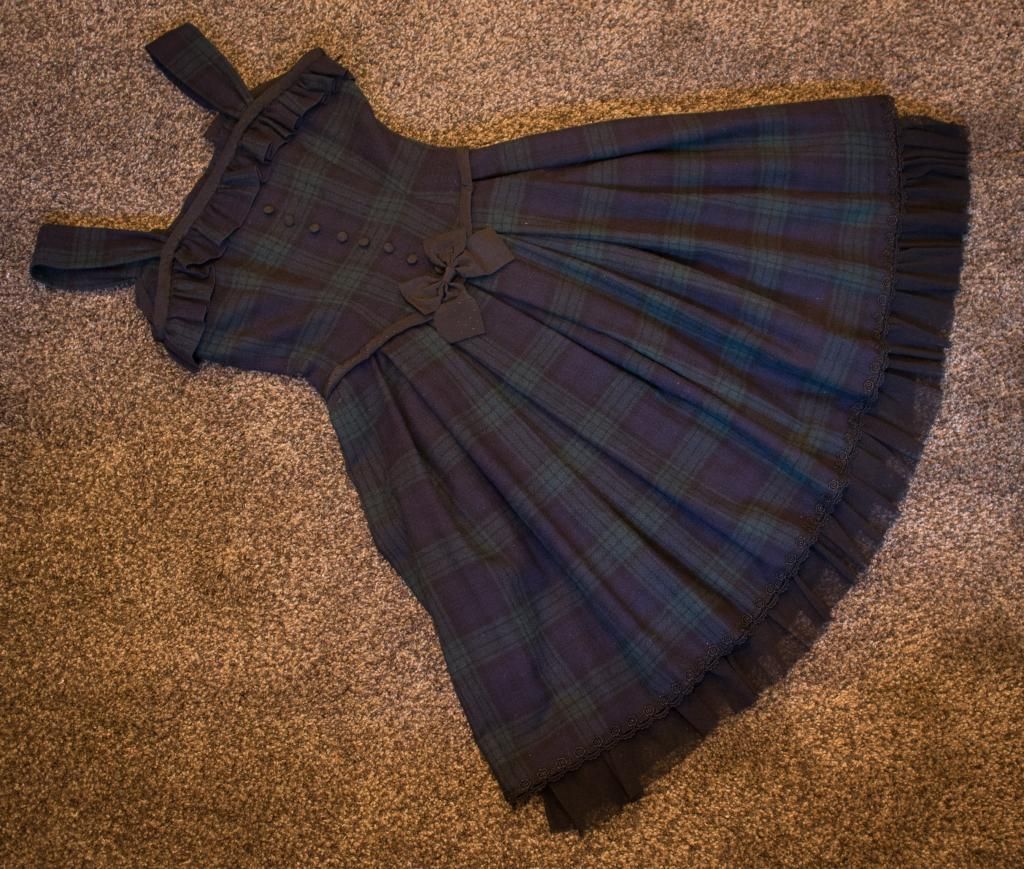 Mary Magdalene Belengere(?) JSK (2008) - Green
I bought this recently but the size is a little small. Now kind of debating its future since it's so pretty ;_;
Jane Marple Anniversary OP (2008?) - Black
I really have no idea how old this is either!
Juliette et Justine Princesse Dans Foret Robe and Bolero (2008) - Khaki
This is probably the prettiest dress I own! Keeping it 5ever <3
Innocent World Tweed JSK (2009) - Black
This dress is really simple and easy to wear.
Alice and the Pirates Stained Glass JSK (2009) - Black
To be honest I'd prefer the original BABY release of this series but this one was sitting on the rack in Closet Child so I gave it a go.
Innocent World Juno Skirt (2009) - Brown
Innocent World Rasiel OP (2009) - Wine
I like wearing this as an underdress.
Mary Magdalene Whyteleafe OP (2009?) - Milky Mint
The color on this was extremely hard to capture! I bought this on a whim but I think it's a little orthodox for my style.
Innocent World Violin JSK (2009) - Grey
Millefleurs Rose Diamond OP (not official name) (2009) - Green
One of my favorites! I love the color scheme.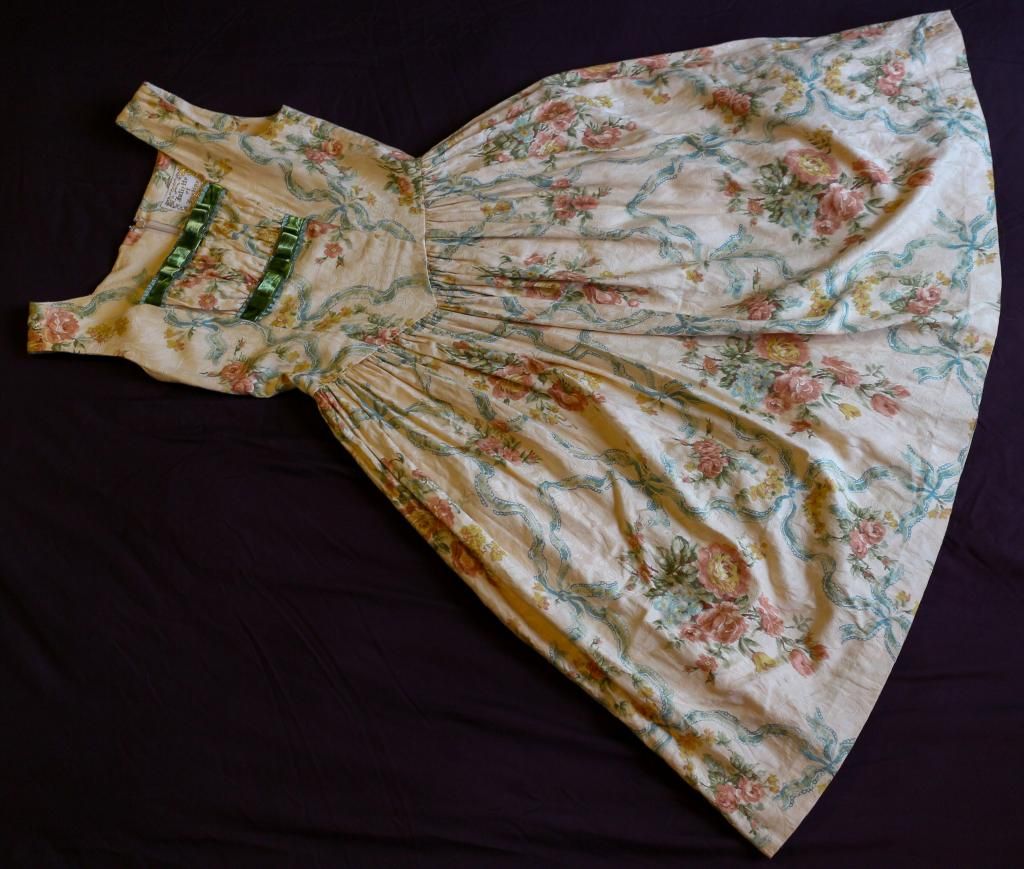 Juliette et Justine Le Cachet Sculpté du Bouquet JSK (2009) - Ivory
This one is so magical and Renaissancey!
Excentrique Chocolate Box Skirt (2009) - Gray (beige)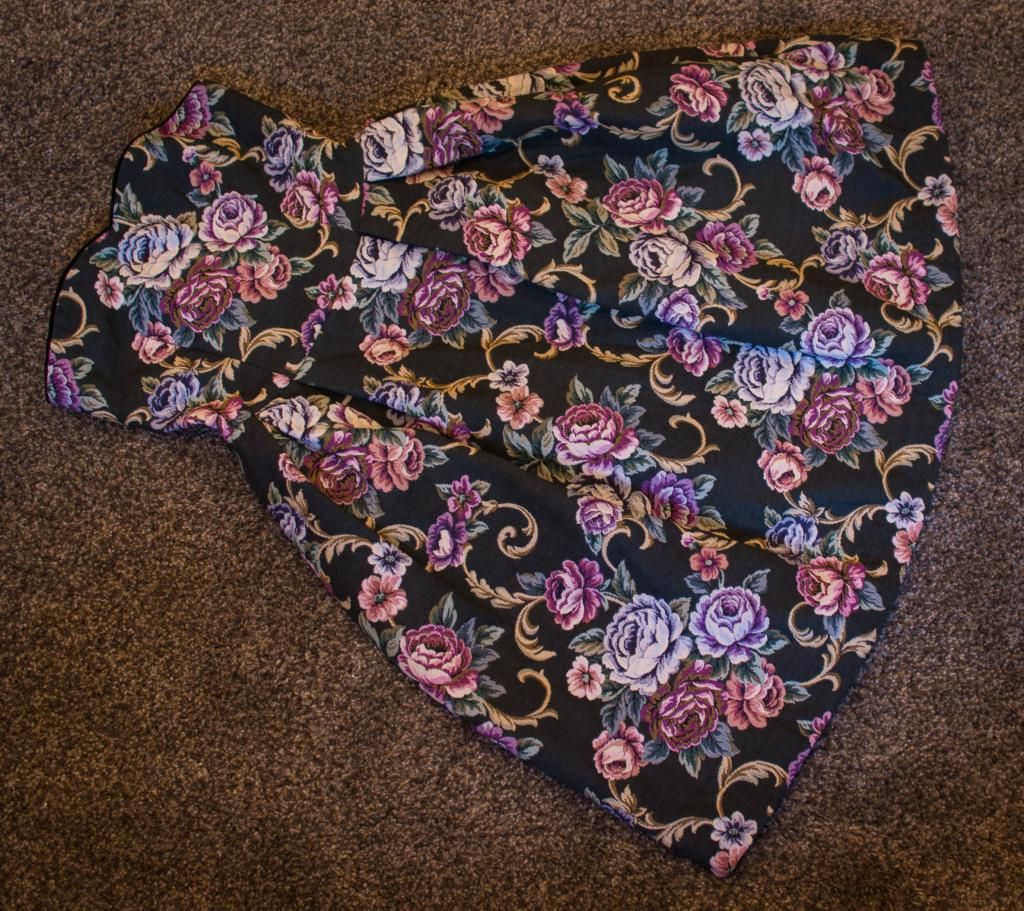 Juliette et Justine La robe d'actrice du film JSK (2010) - Black
This dress is totally decadent! It's a little hard to wear because of the straplessness so I might try to make straps of my own.
Victorian Maiden British Check OP (2010) - Navy
Jane Marple Tea Party Lace JSK (2010) - Navy
I love this dress but I don't wear it shopping because of the delicate lace, so it's only for elegant occasions.
Victorian Maiden Forest Rose Dress (2010) - Lapis Lazuli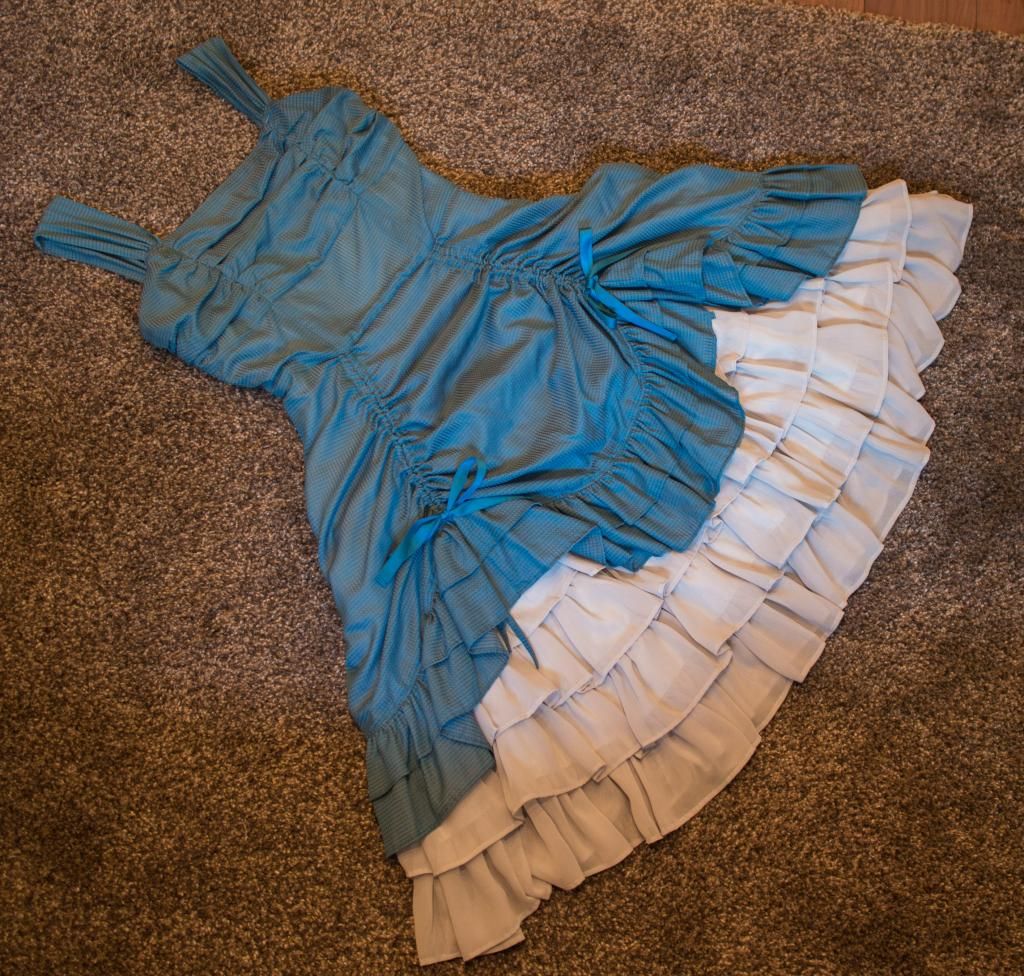 Victorian Maiden Fairy Doll JSK (2010) - Mint
They call this color mint but it's teal to me! I'm really in love with the chiffon ruffles and checked texture on the top fabric.
Victorian Maiden Sailor Doll OP (2010) - Olive Brown
Excentrique Old Rose Vest & Skirt Set (2010) - Lavender
Mary Magdalene Majolica JSK (2010) - Ivory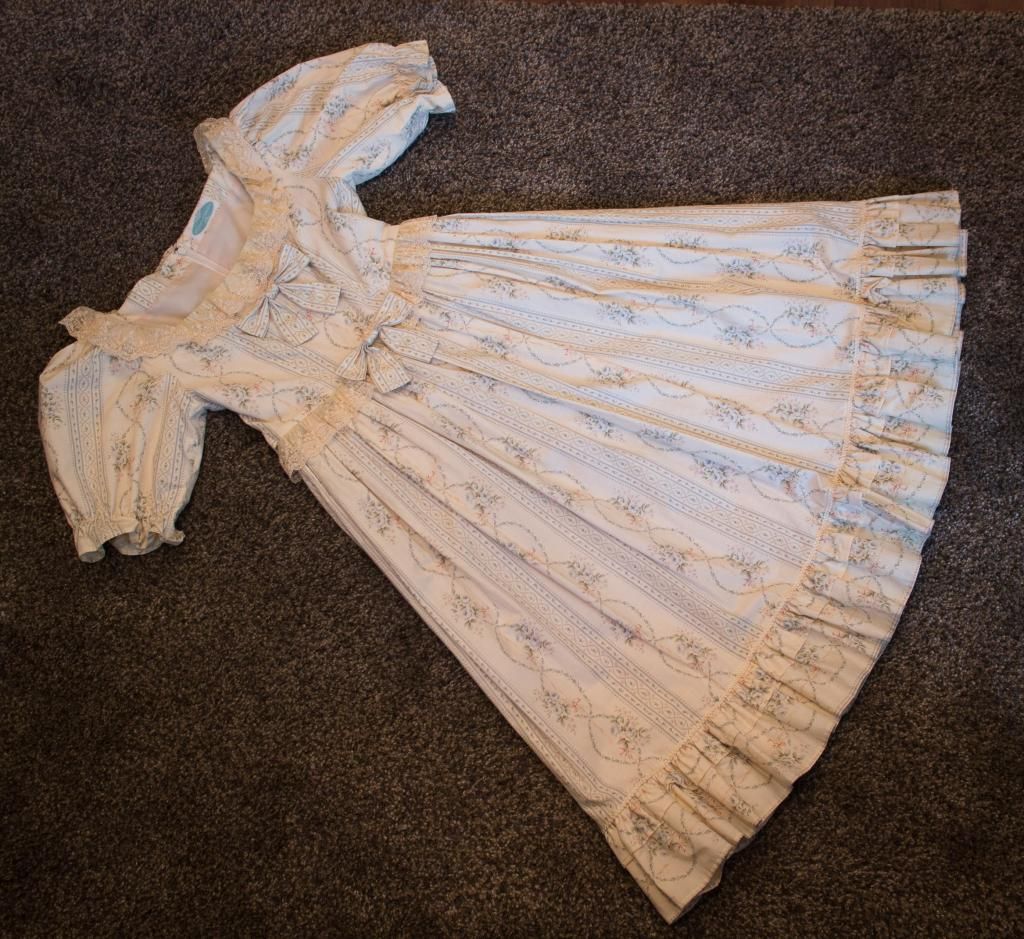 Victorian Maiden Adelaide Rose Dress (2010) - Antique Blue
I love when lolita meets pajamas and I can just roll around like a lazy Victorian hikikomori.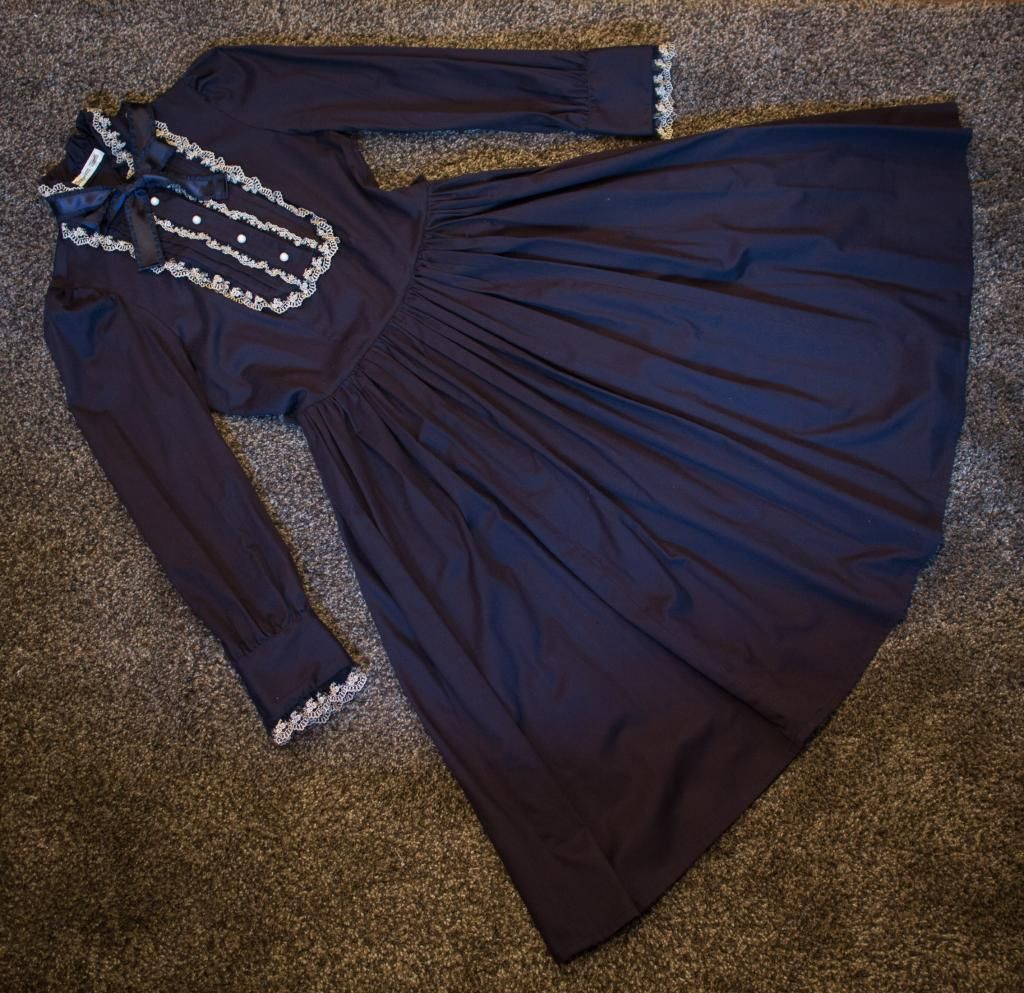 Innocent World Belinda OP (2011) - Navy
I like how simple and versatile it is! It also looks nice with corset vests on top.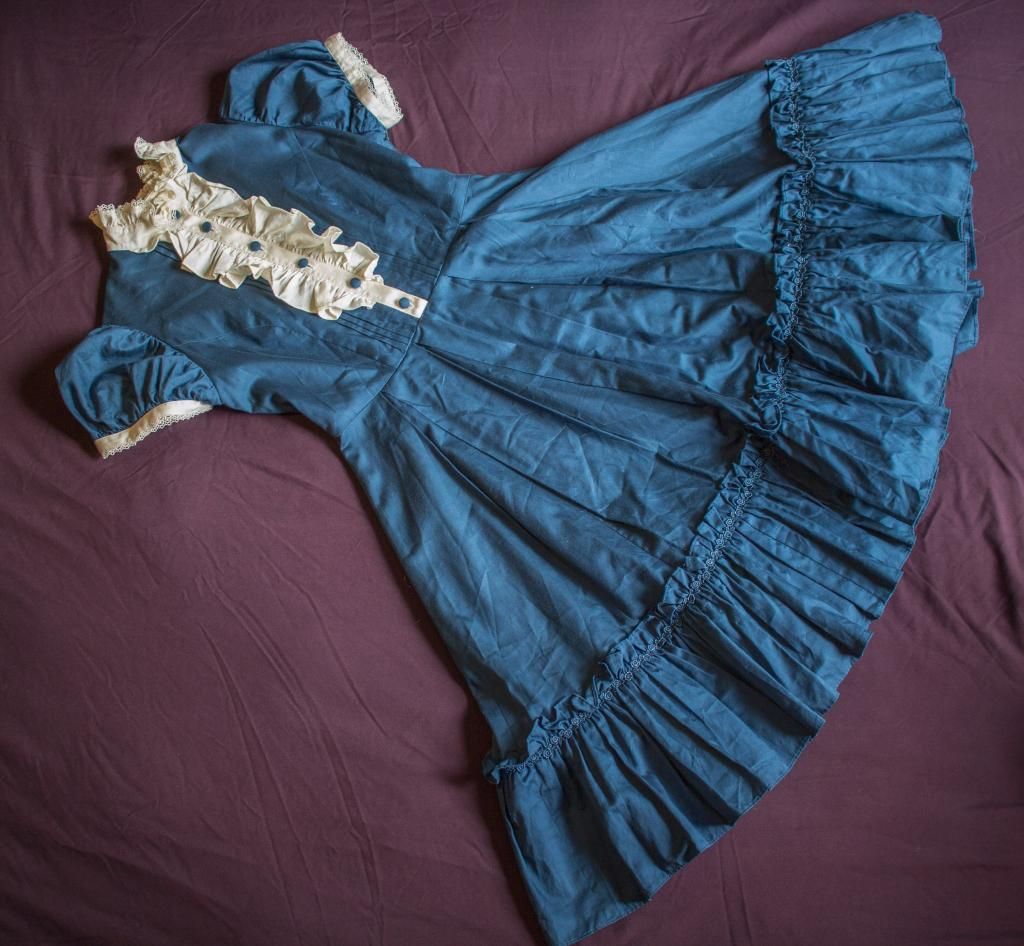 Mary Magdalene Nod Coat/Kokurikotto OP (2011?) - Royal Blue
(sorry about the wrinklage)
Jane Marple Logo Plate JSK (2011) - Blue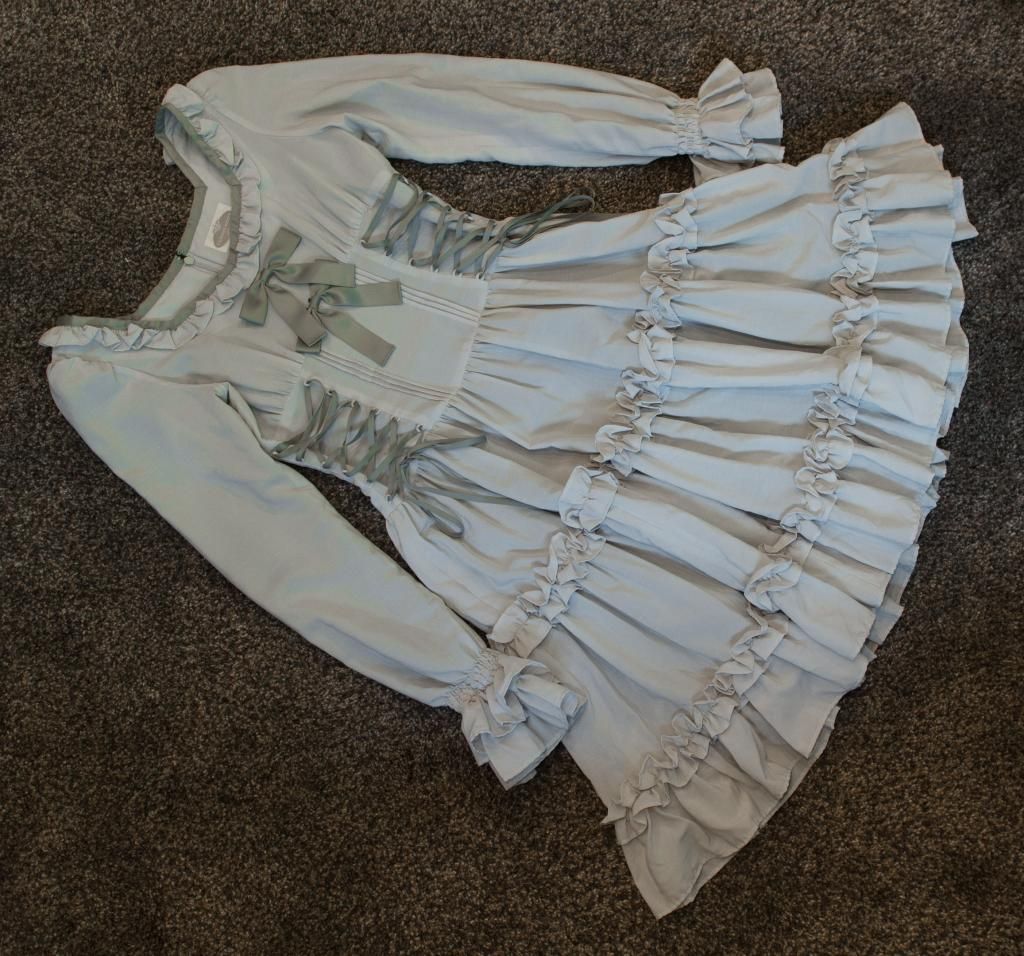 Victorian Maiden Lace Up Doll OP (2011) - Mint
I was very excited to get this dress last year! It's so gorgeous on! And more chiffon in my life can never be bad.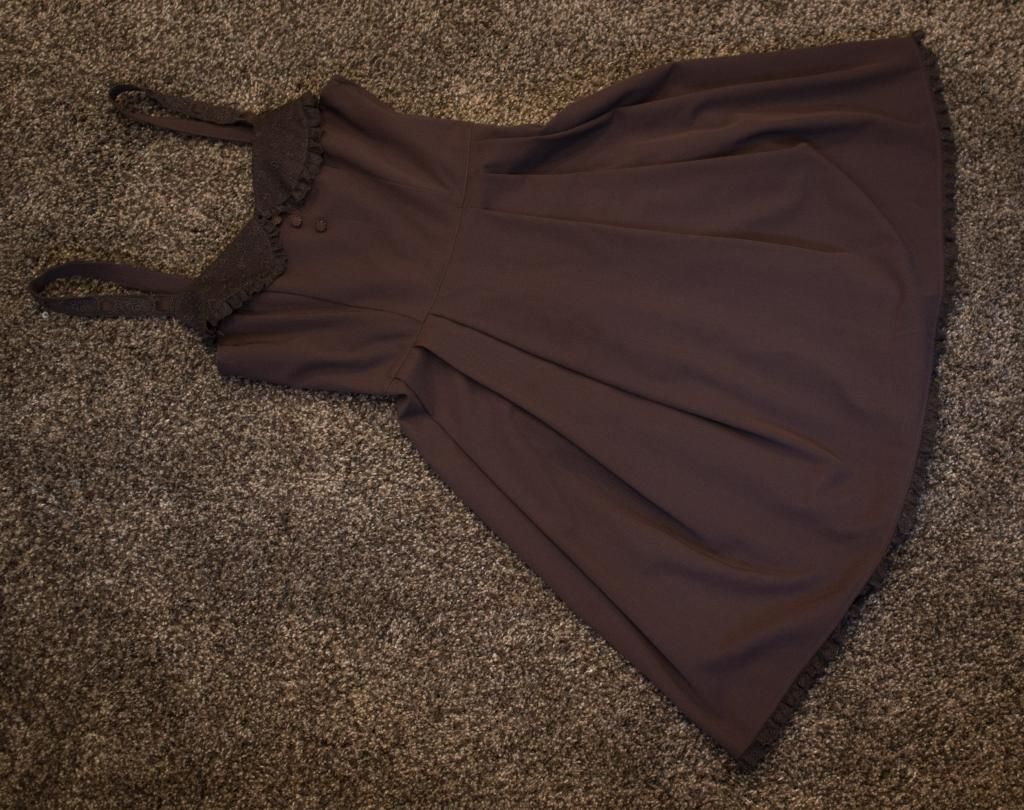 Innocent World JSK (couldn't find the name) (~2011/2) - Brown
I like having plain dresses like these for when I want to emphasize another area of my outfit like my tights or bag.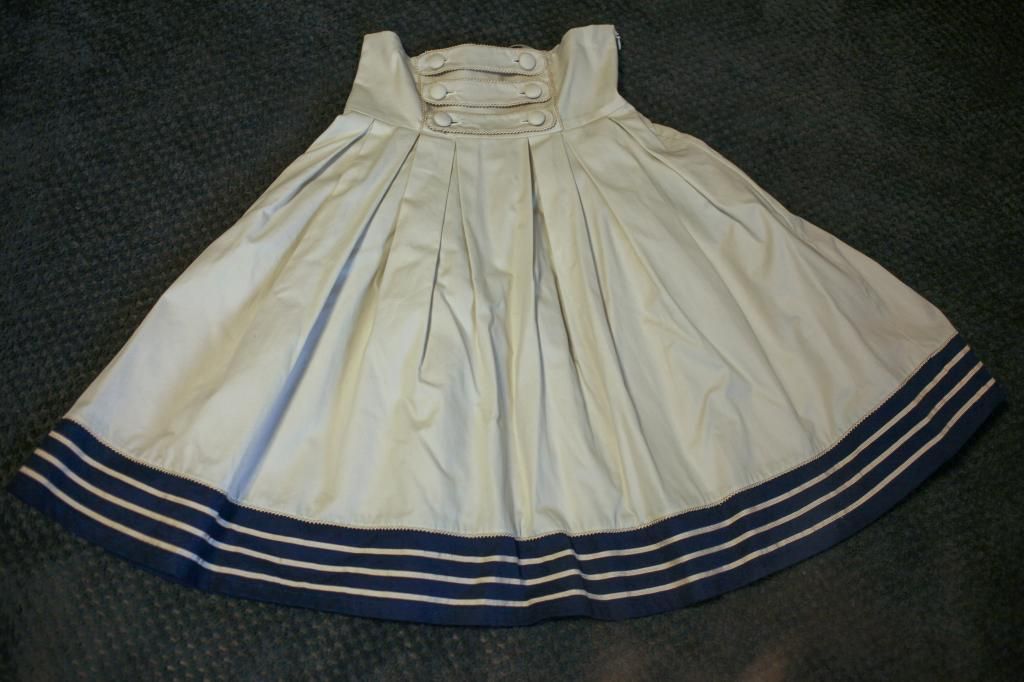 Victorian Maiden Sailor Skirt (not official name) (2011) - Ivory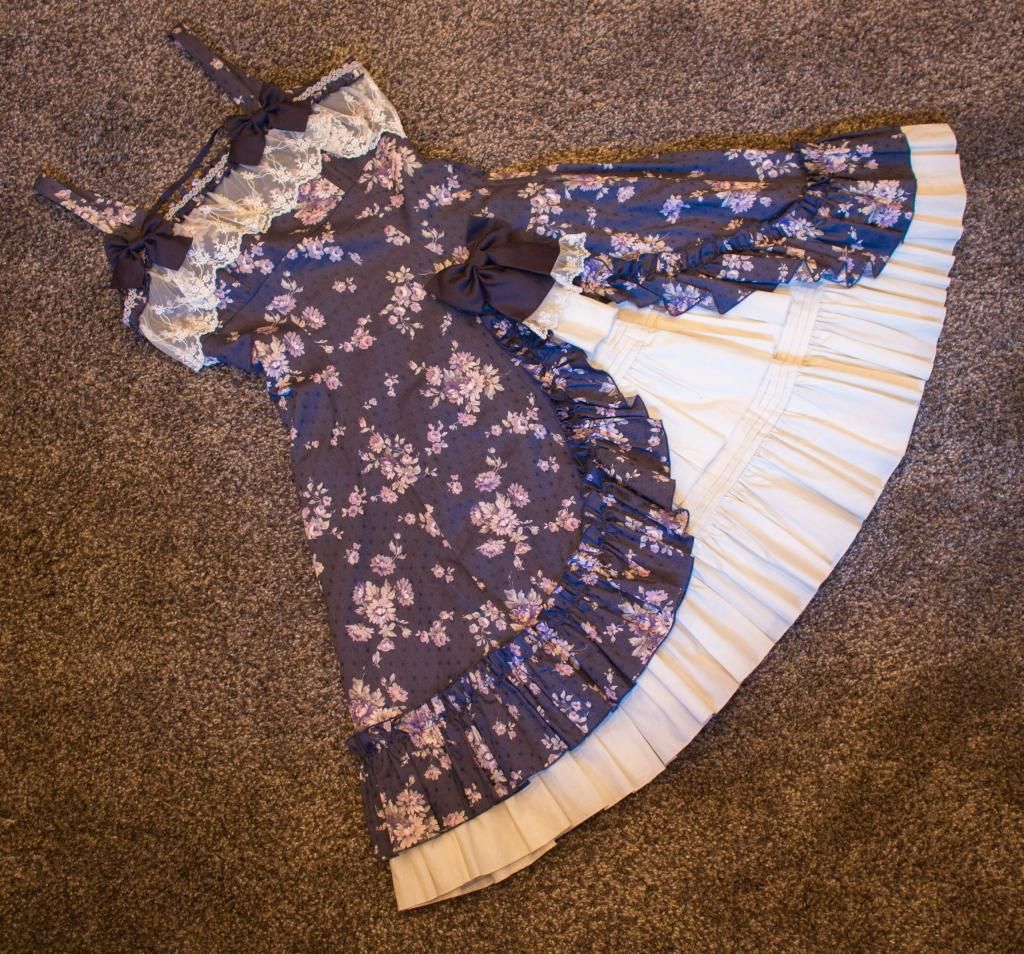 Mary Magdalene Irena Fleur JSK (2012) - Navy
I love this dress especially because it has shirring! I also really adore this colorway, it's like a deep navy/purple.
Mary Magdalene Apollonia OP (2012?) - Wine
This is rereleased often so I'm not sure what year it is! I like the buttons down the front! I can open them to make new coords like
this
.
Mary Magdalene Antoinette Fleur OP (2012) - Blue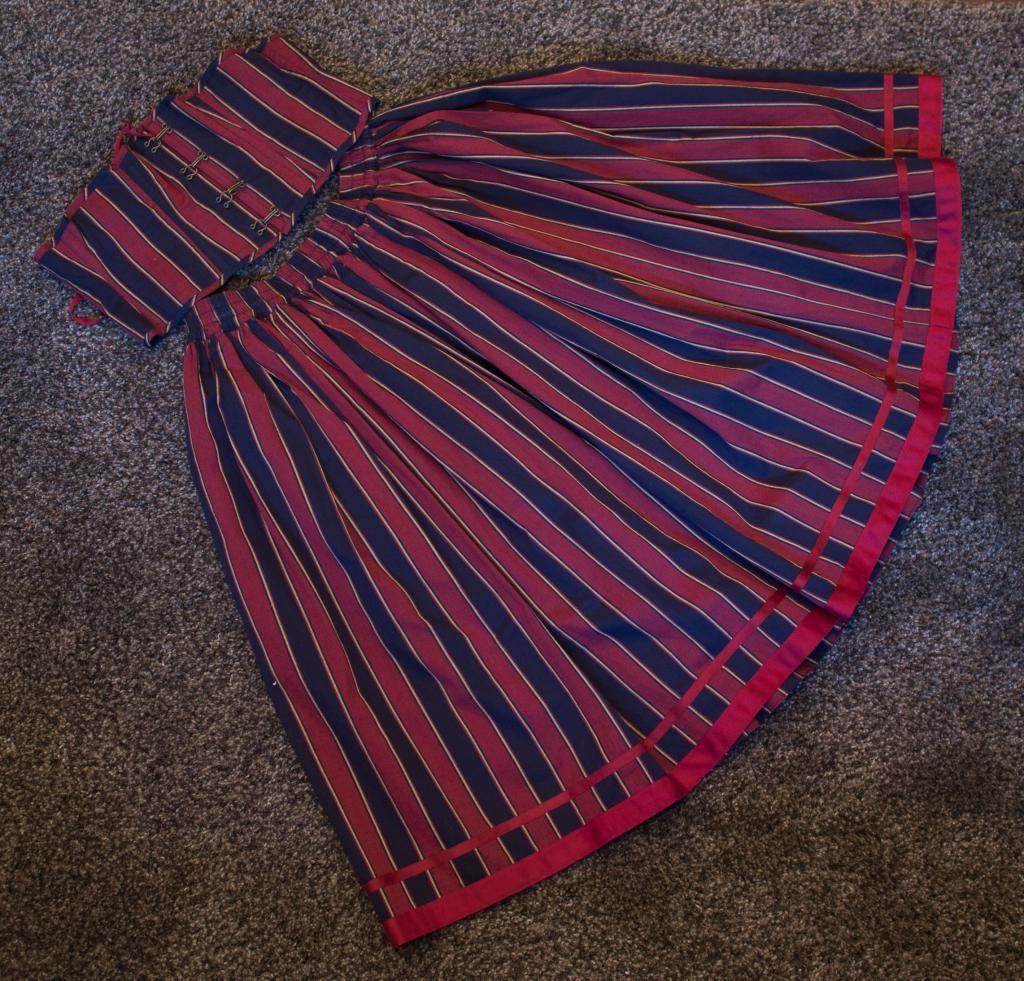 Excentrique Regimental Corset Skirt (2013) - Red
I'm glad that this comes in two pieces so I can use them separately.
Innocent World Anniversary Rose Skirt (2013) - Green
Love the print and colors!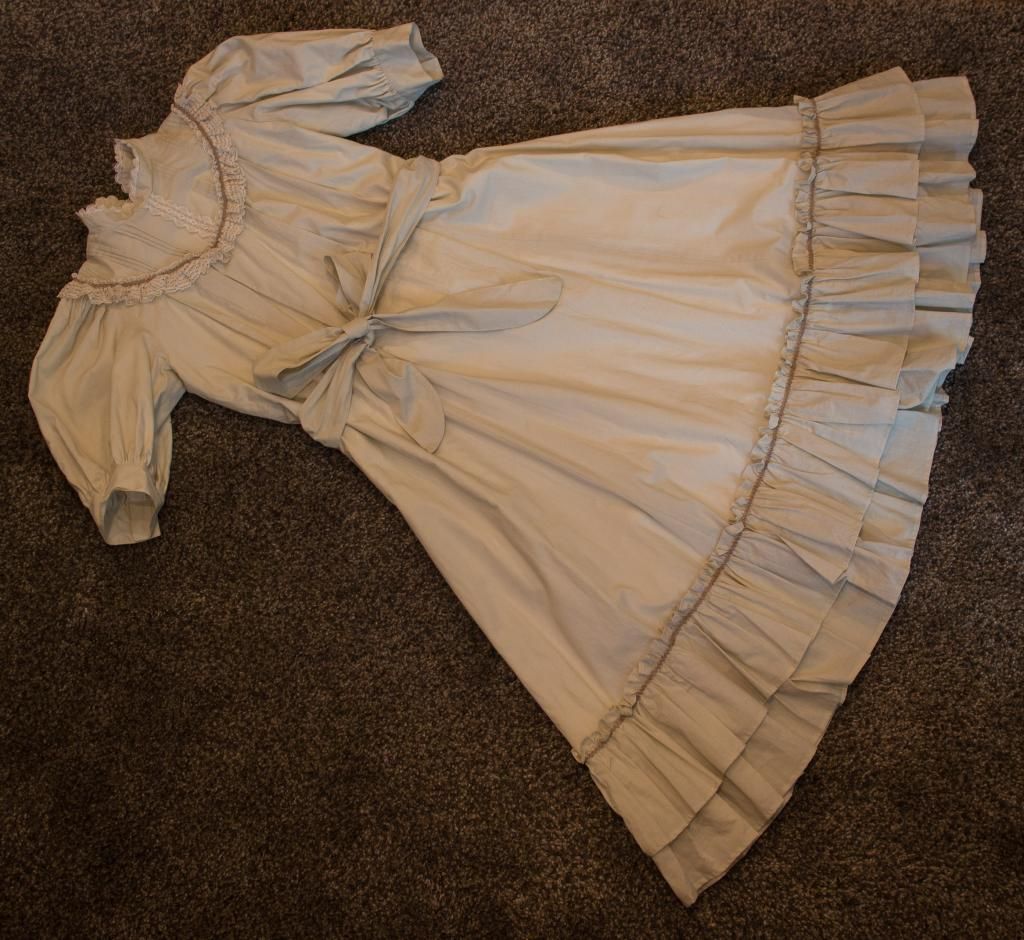 Victorian Maiden Lace Cotton Long OP (2014) - Cinnamon (beige)
This dress doesn't seem that new but I couldn't find an earlier release.
It's so fun and comfy to wear! It's totally an Anne of Green Gables dress.
Jane Marple Violin Print Long Skirt (2014) - Green
I just got this in their sale but it's too small, wop wop. I'm going to get it altered!
★★

★
From left to right: Target, Excentrique, Miho Matsuda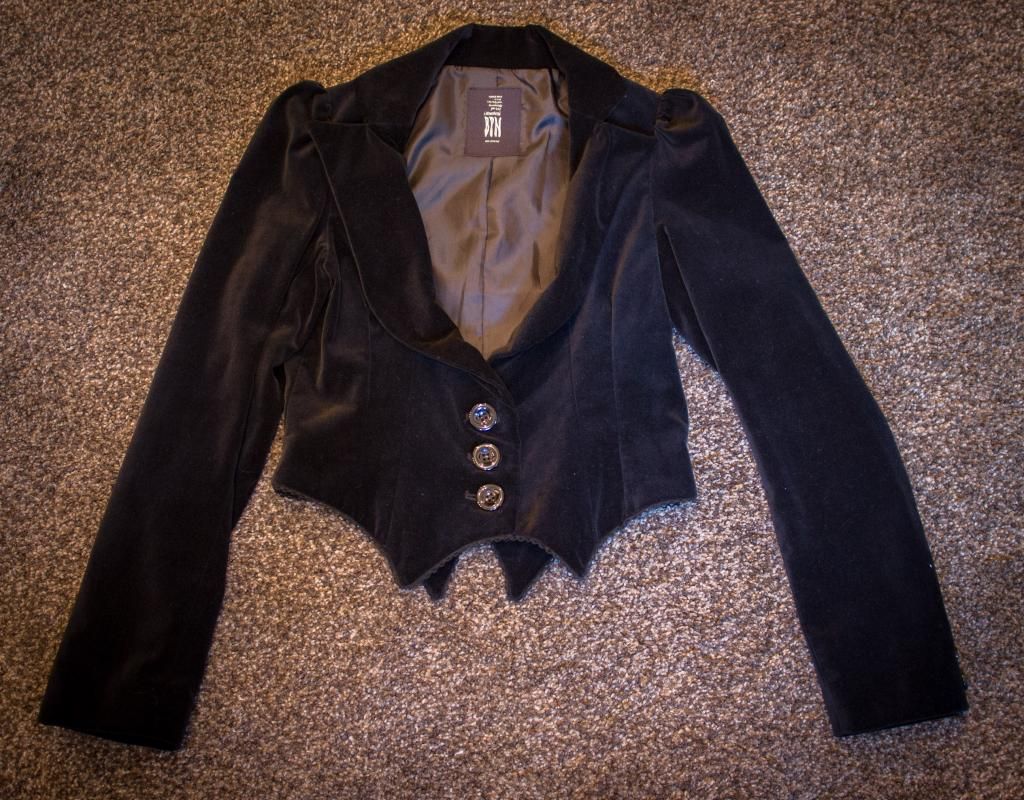 Thrifted, Black Peace Now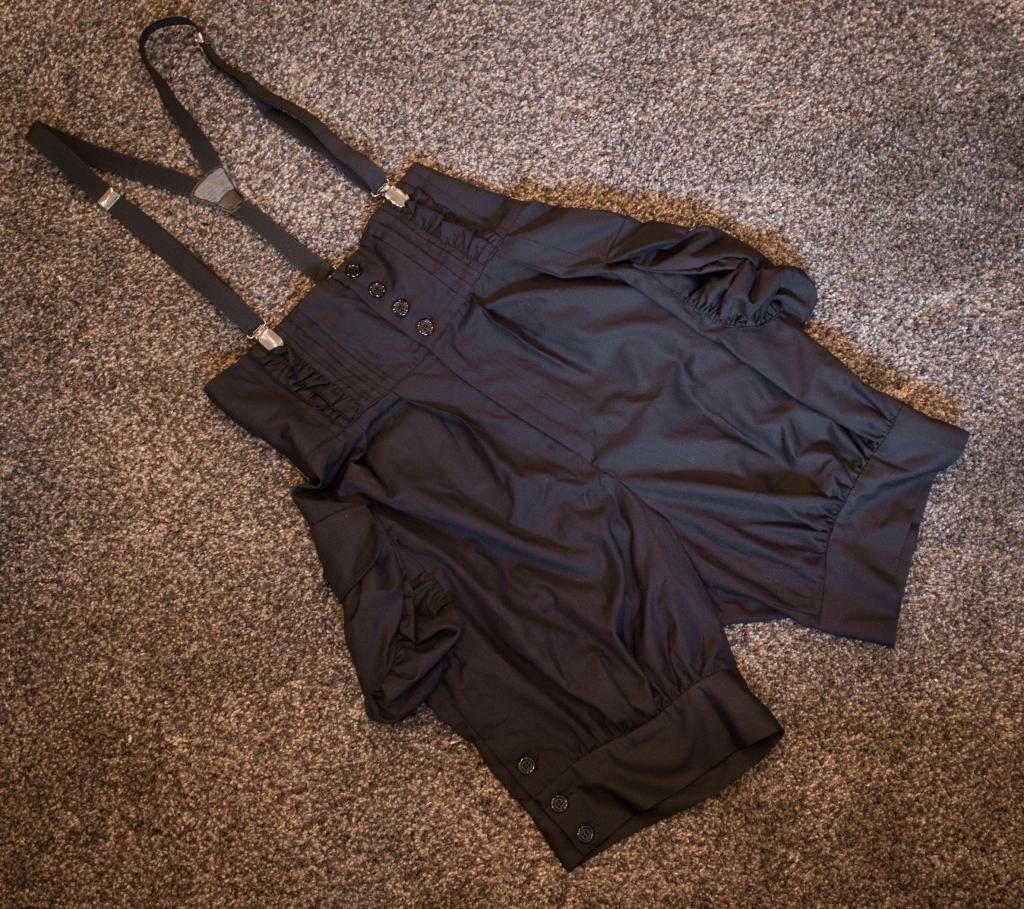 Black Peace Now Suspender Shorts - Black
This year I tried out ouji! It's fun! I think I'll try wearing it more.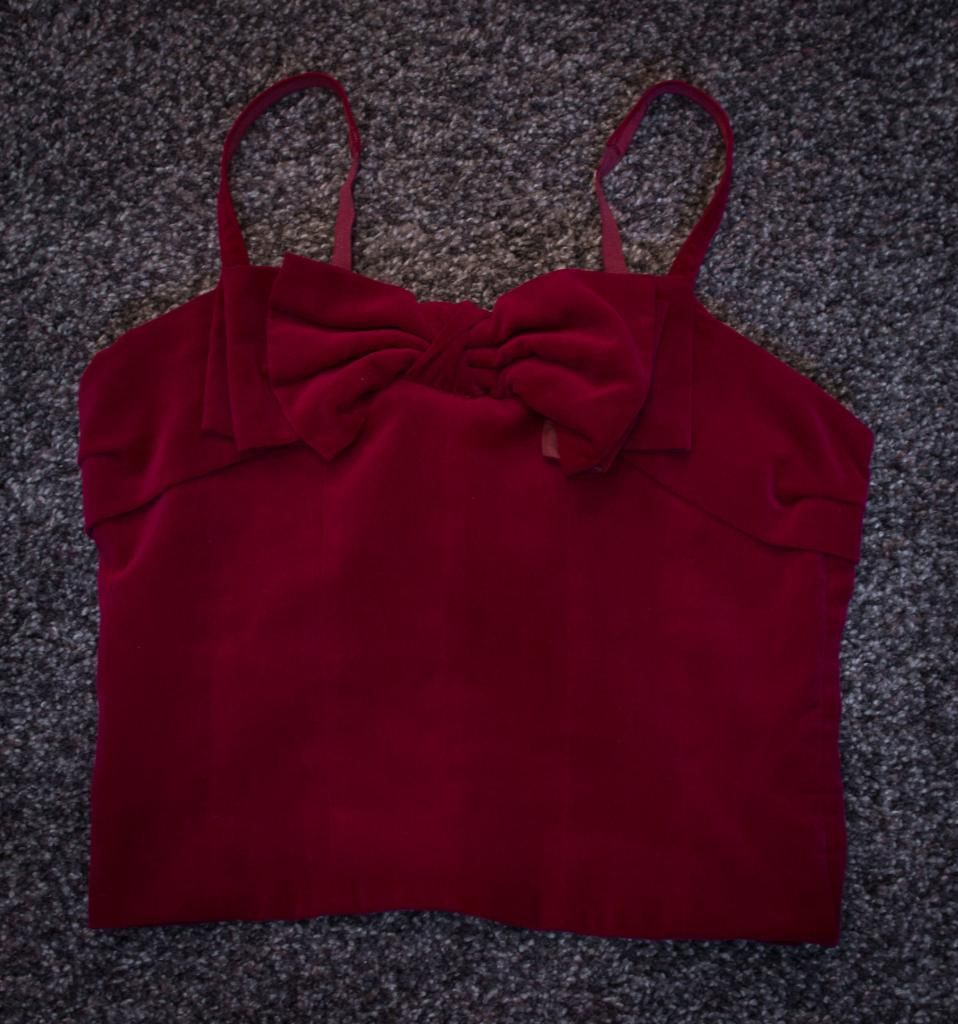 Jane Marple Musical Instruments Bustier & Black Peace Now velvet vest //// JM velvet vest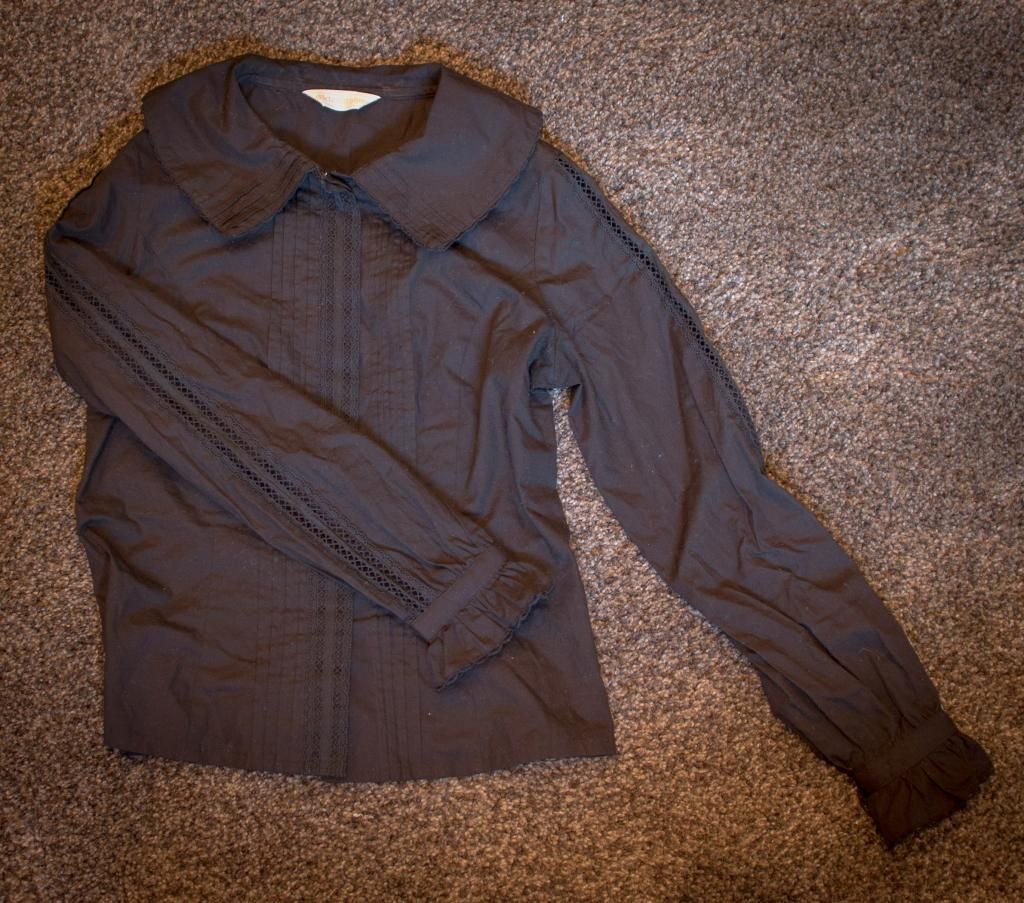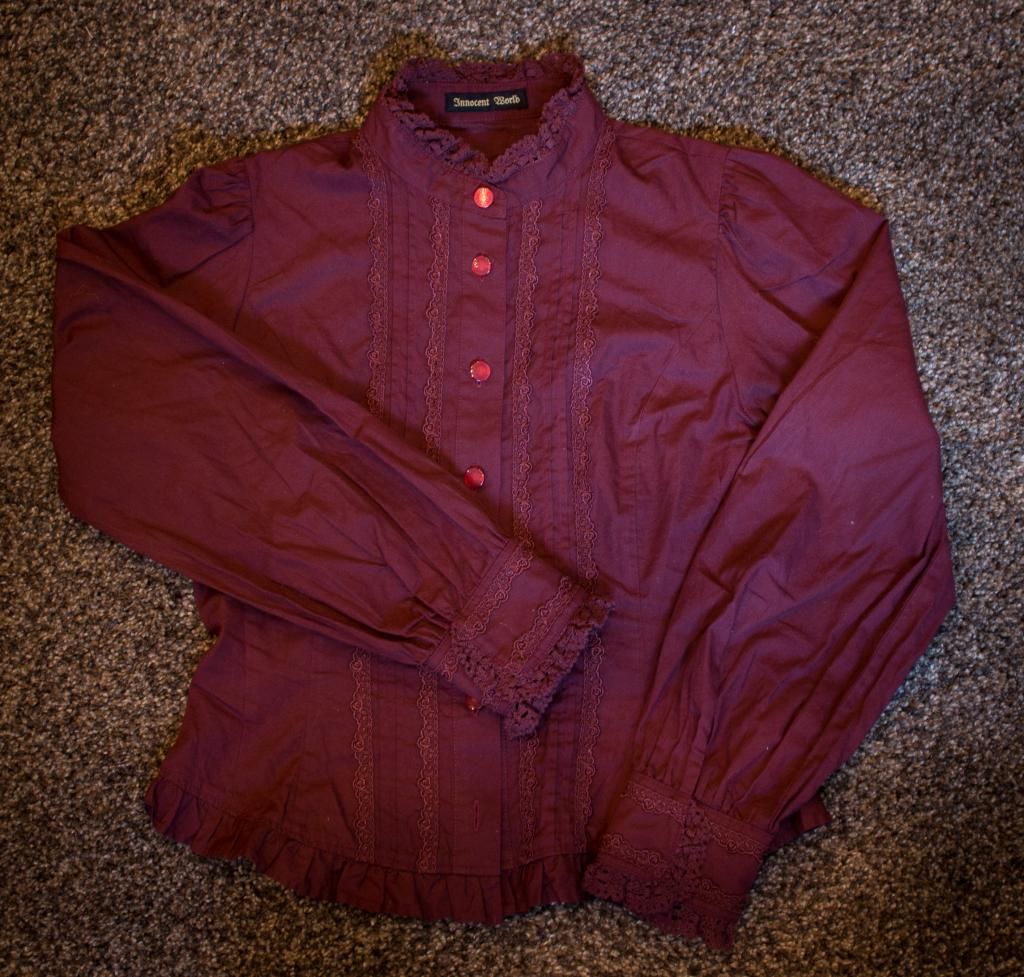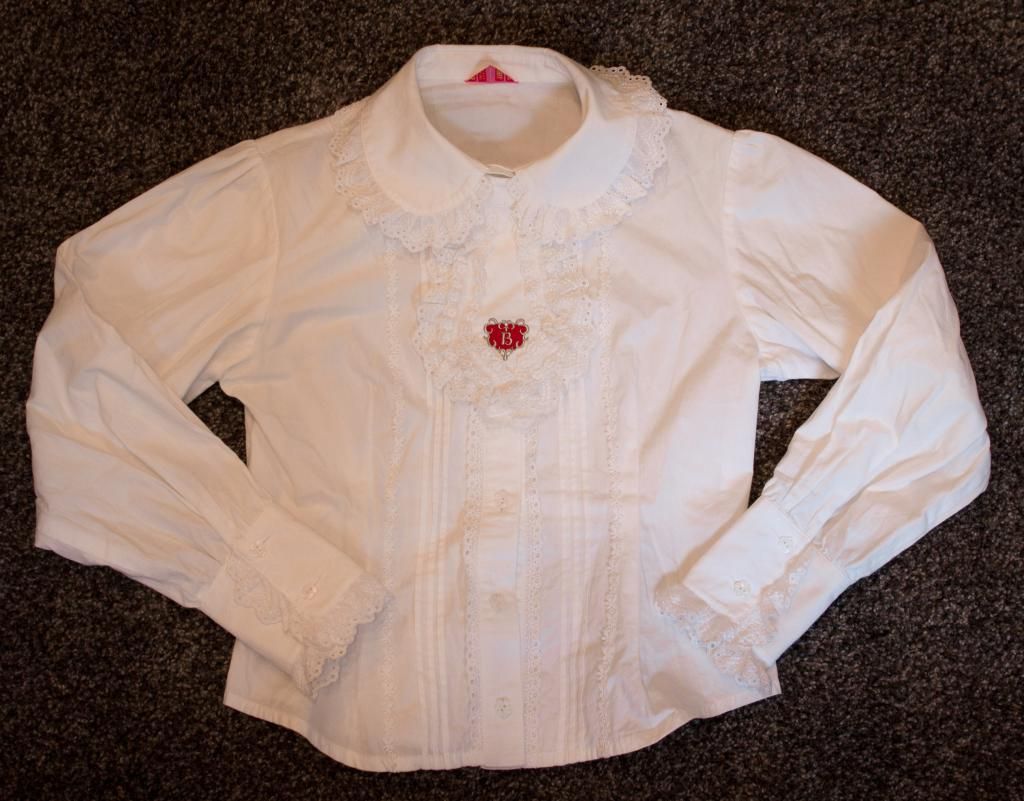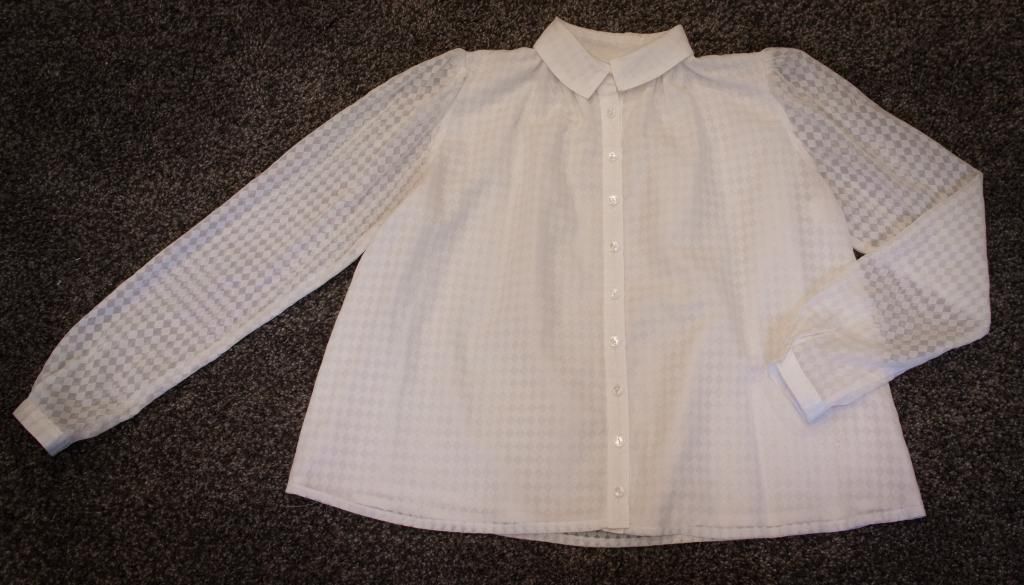 Just a selection of some blouses
Meta, IW, BABY, JM, Excentrique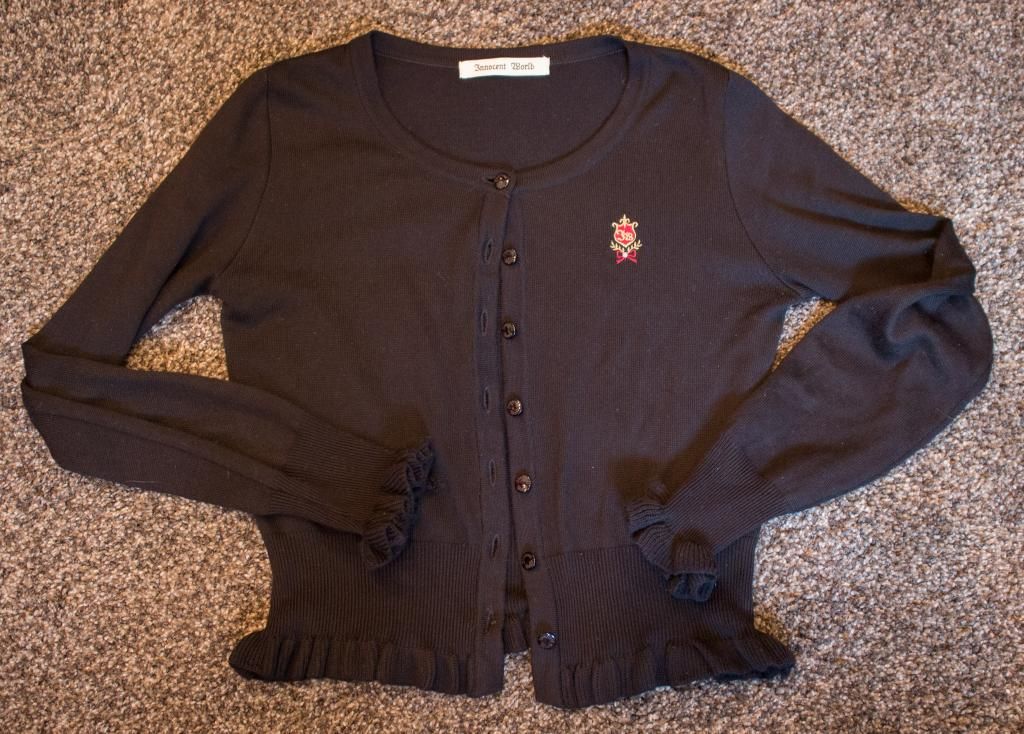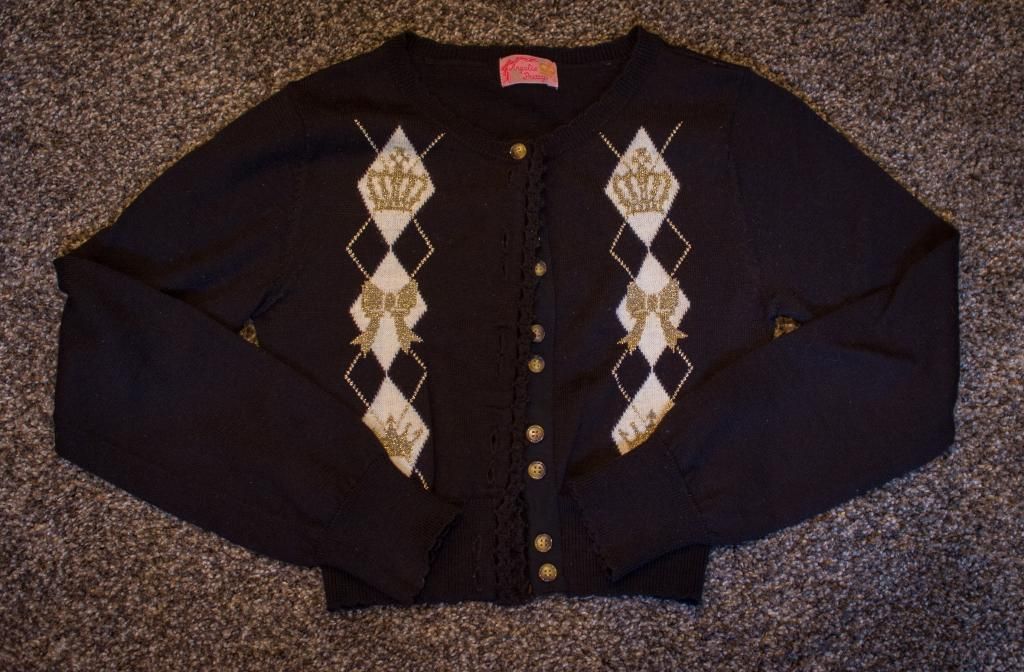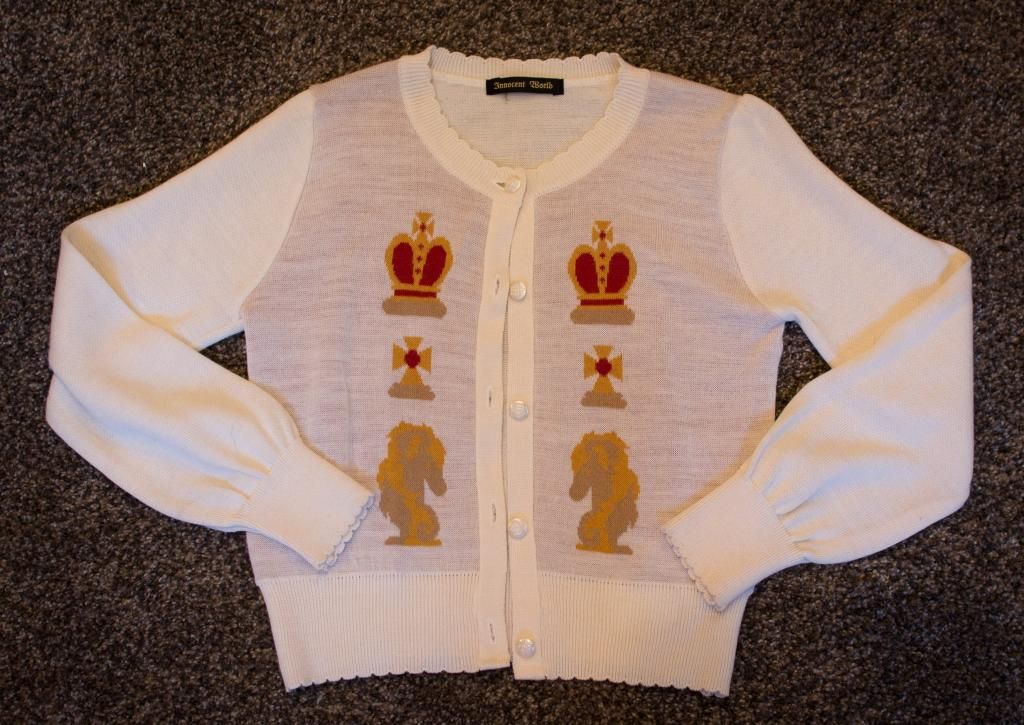 IW, AP, IW, JM
Some of my sweaters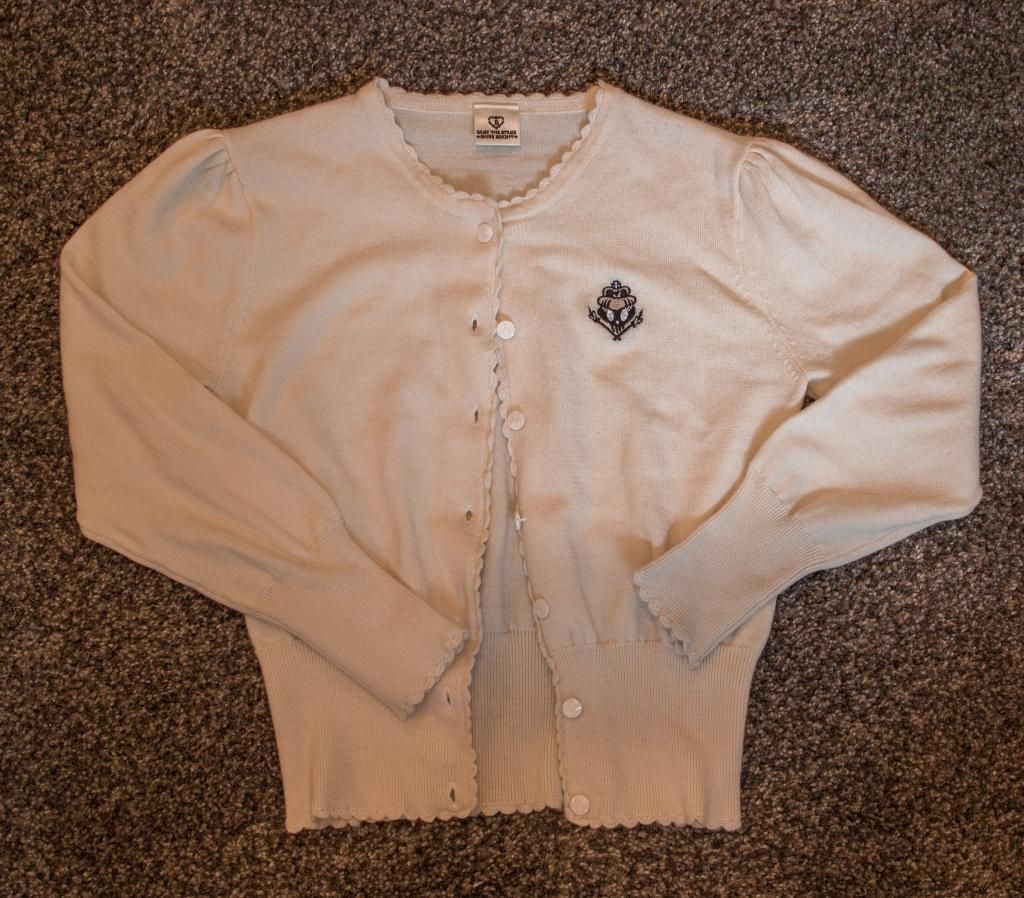 I got some Novala merchandise this past year!
If you really want to see my whole collection of tops:
blouses
,
more blouses
,
sweaters
,
cutsews
,
more cutsews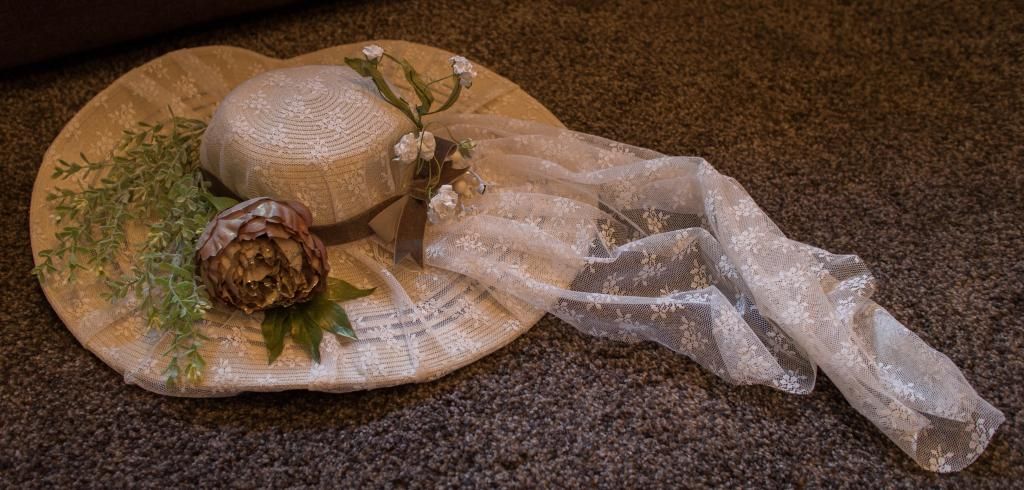 I decorated this hat recently!
Triple Fortune bonnet with plastic mushrooms and leaves added by me!
I also made the mushroom cage necklace in the center to match.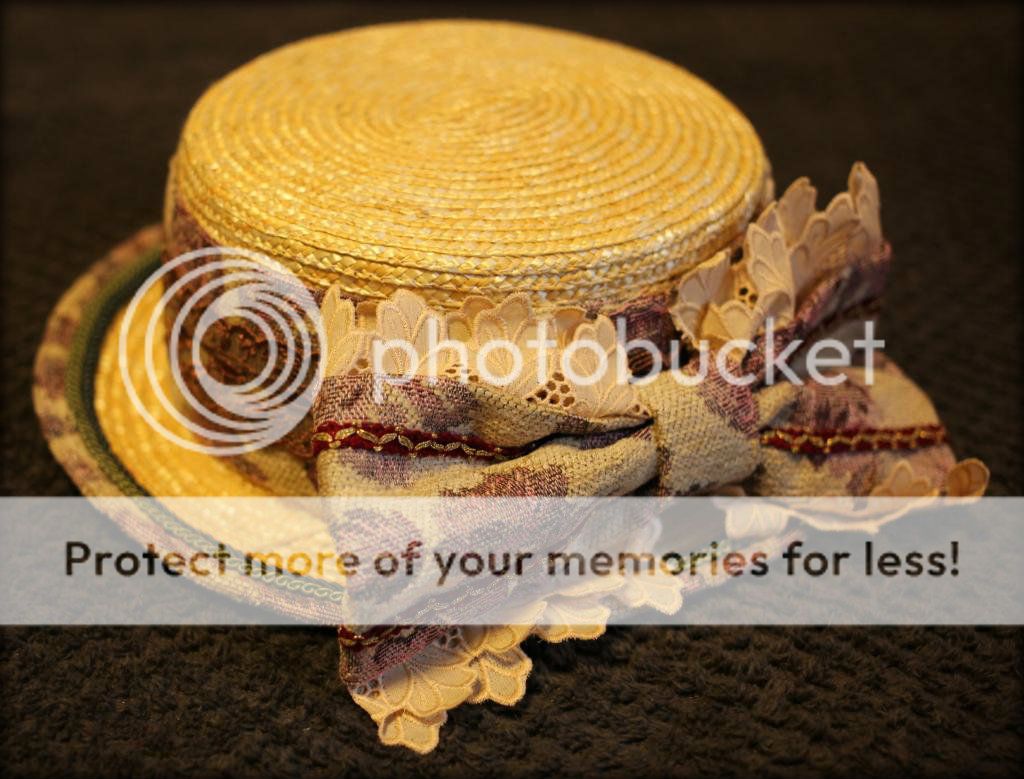 Top 2 - modded by me
Includes vintage hats, Japanese shops, IW, VM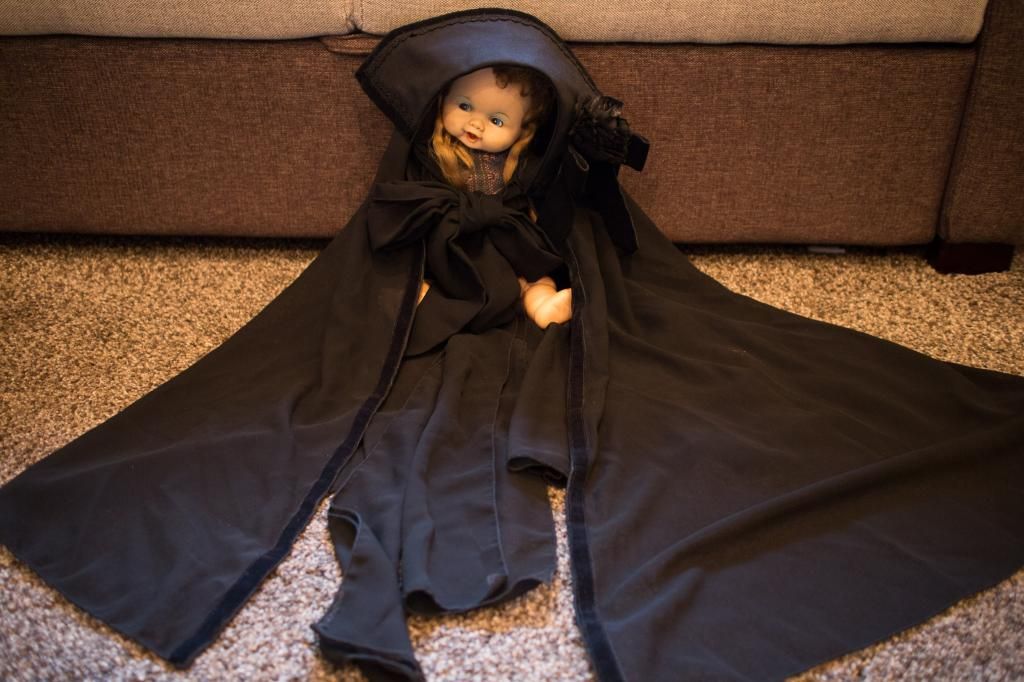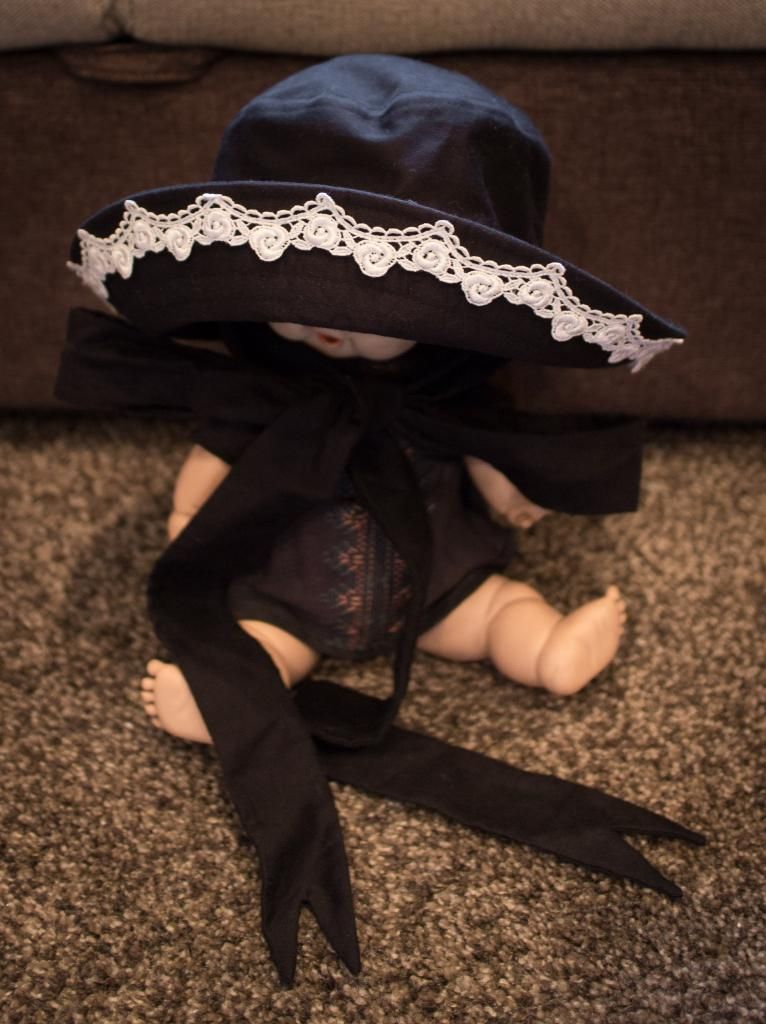 Nun hat/cape/veil? by Triple Fortune /// Heart E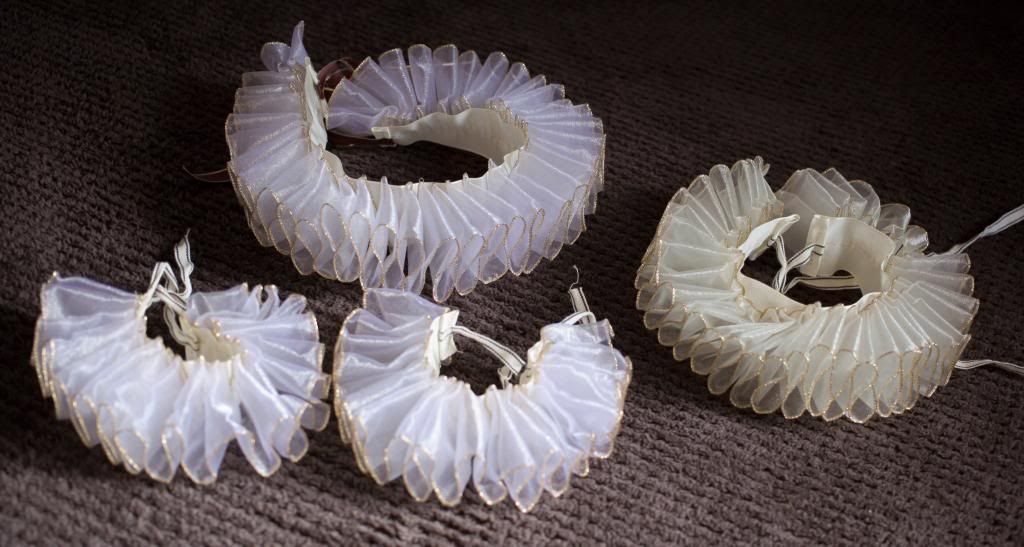 Swimmer beret /// JM handkerchief /// Handmade ruffs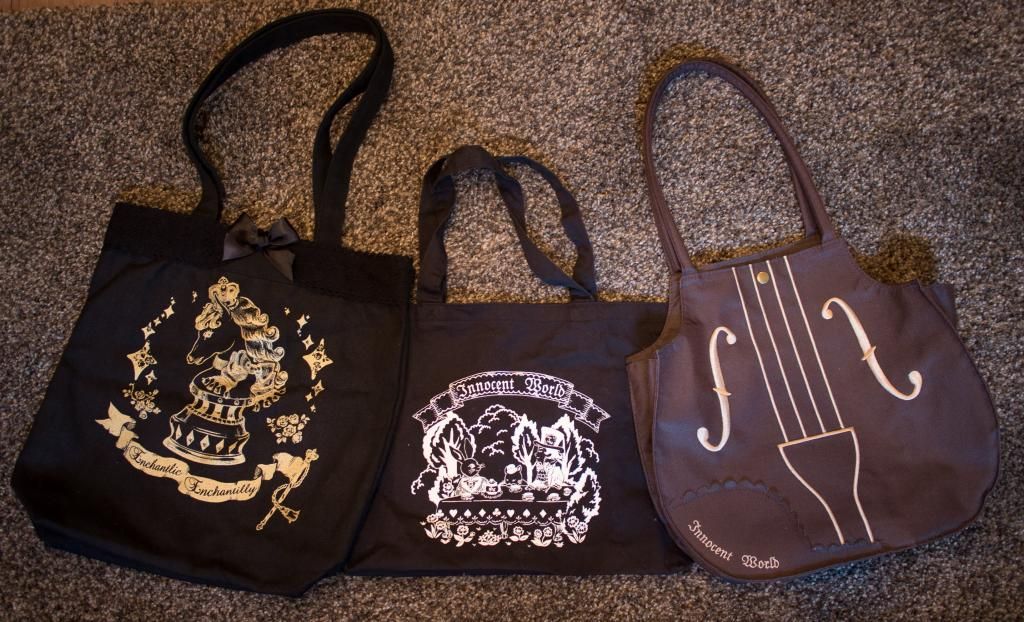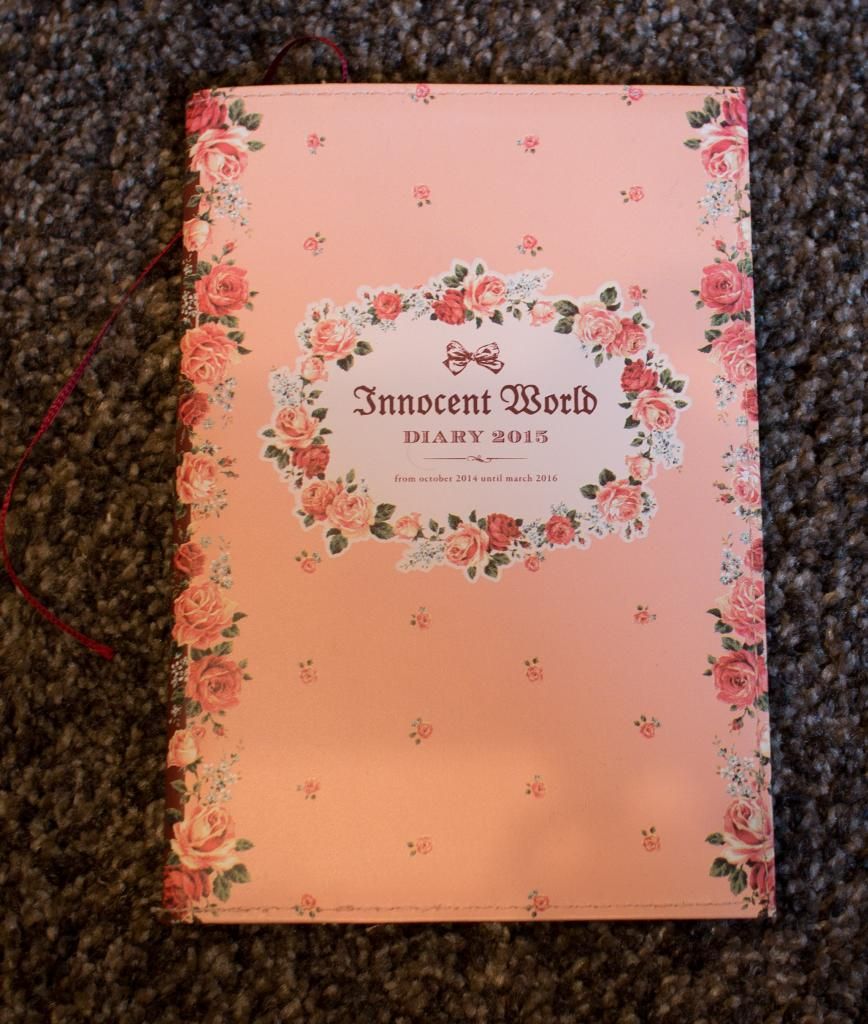 New totes - Chantilly, IW x 2 /// IW Planner! Super cute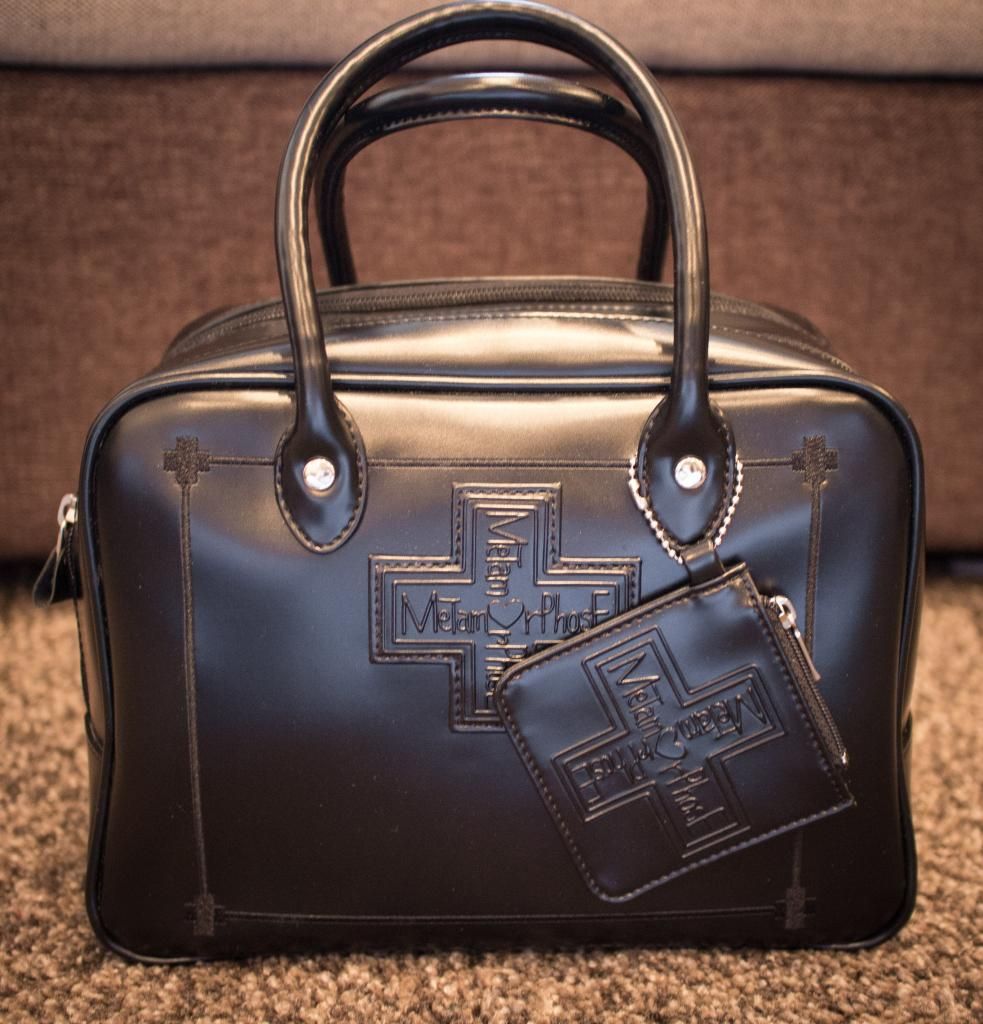 Meta Nurse Series bag and pass case
I love nurse stuff!
I haven't been able to find any old Meta nurse things except for these but I used what I could to be a
scary lolita nurse
for Halloween.
Also new this year is this cool Meta patent leather bag. You can wear it like a backpack or a messenger bag!
And finally last random new buys, Jane Marple Concerto Carte tights and bag thing.
★★

★
You made it to the end! Thanks for checking out my post :D
I'm not very active on either at the moment but here is
my tumblr
and
my blog
if you would like to check them out.
★

★
★