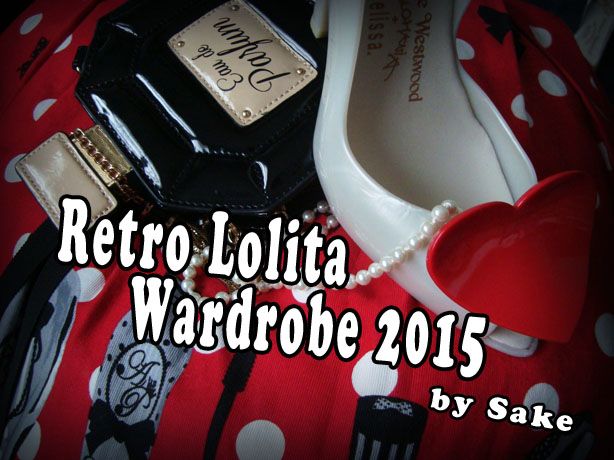 Hi everyone :)
I've felt in love with wardrobe post few years ago, I always liked watching other lolitas' closets, particularly standing out ones. Some people put so much heart into their posts that I can feel their love to the fashion! I didn't know my style for so long - I was trying to find it, I bought and sold much, until the end of 2013 I've realised that loving Fantasic Dolly since 2010 may be a trace to discover perfect style of mine. Aand here it comes - 1950s. I simply adoore the aesthetic of the decade, and I sank into a culture of the past.
Please enjoy my wardrobe, it's still changing, but I feel I am near my perfect closet.

My tumblr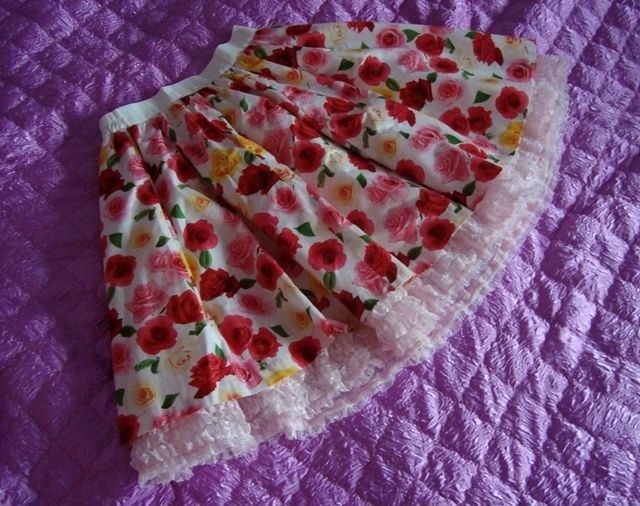 Angelic Pretty - Dressy Rose (y!auctions)
I've just felt in love with this print. I'd rather prefer JSK in white or black, but the skirt is very practical to me, even though measurements for small Asians don't make me fell comfortable enough.



H&M - fall/winter, Trend line. I recommend this clothing line by H&M! Unfortunatelly, they are sold in just few places, but designs and fabrics stands out. PS. It has pockets~~

BtSSB - Cherry Cherry Fallin' Cherry RIBBONETTA (closet child)



Queen of Holloway - Pinup Cherry JSK
Good not only for casual outfits, but also for well worked-out ones. The saddest part is that the drees is a replacement for my beloved Drained Cherry which I still haven't found. :(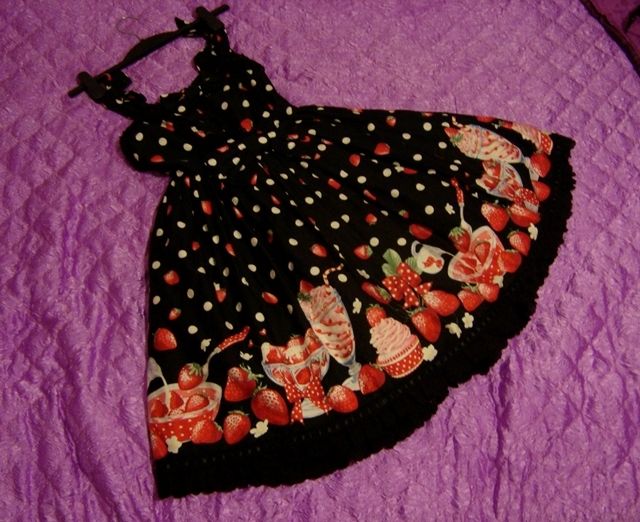 Angelic Pretty - Milky Berry (Closet Child Harajuku)
I didn't know I wanted the print until I saw it! It's tied up straps are slightly inconvenient.




Offbrand skirt from alternative butique (vinted)



Angelic Pretty - Fantasic Dolly (y!auctions)
My biggest dream dress! I remember when Angelic Pretty released this dress in 2010 and I instantly went crazy about it (while I didin't have anything red or retro in my closet). I was dreaming about a replica of this print, I was sure I will never get the real one. I am glad I didn't buy the replica!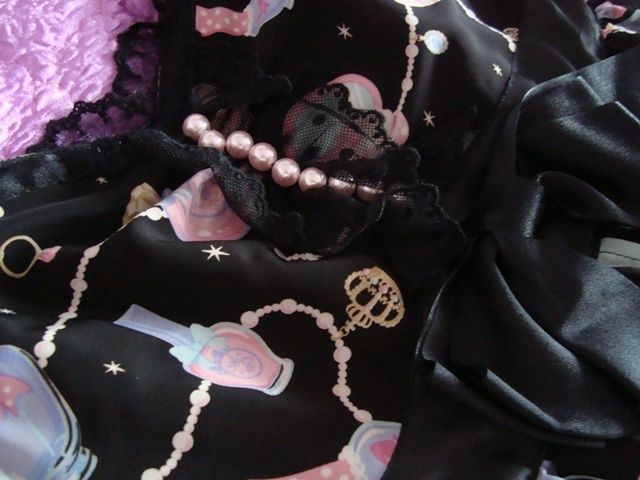 Angelic Pretty - Dreamy Girl (mbok)
A next dress I didn't knew I want. My lolita friends convinced me that the print suits me. I bought a whole set for a good price. It's a beautiful JSK, but after looking through my wardrobe I see there's not many matching items. However, it stays with my for now.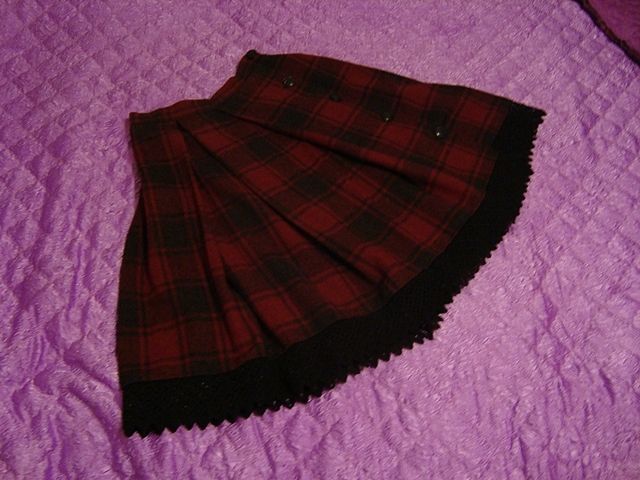 Sewn by my grandmother (probably made with a blanket, but it's soo cosy!)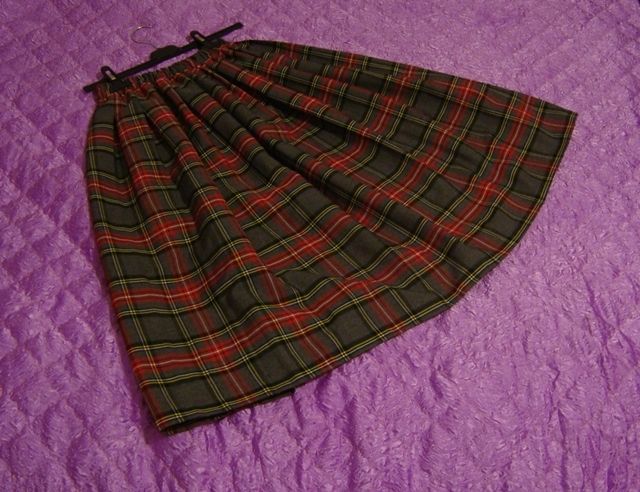 Vintage (online store)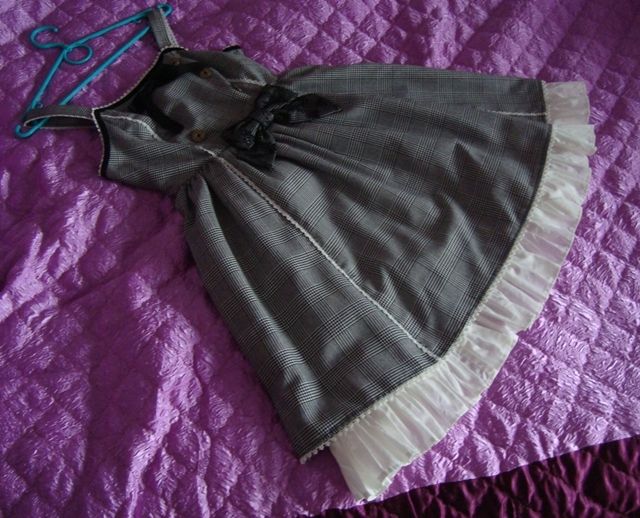 Angelic Pretty - Retro Modern Girl (closet child)
The name of the print is a destiny. I like its simple design and a retro vibe.



By polish brand "By o lala", bought straight in their boutique. It's not a lolita store, not even a retro, but sometimes they sew dresses that fit a petticoat, so it's nice to grab your petti and try a dress on.




Angelic Pretty - Fortissimo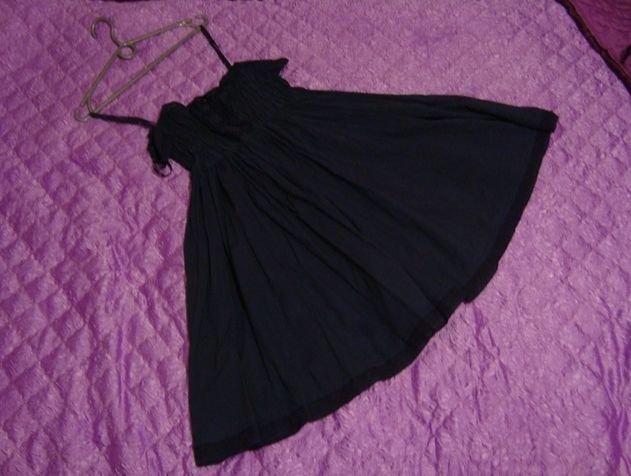 New Look - I want to change it into skirt.
The fabric is horrible, btw,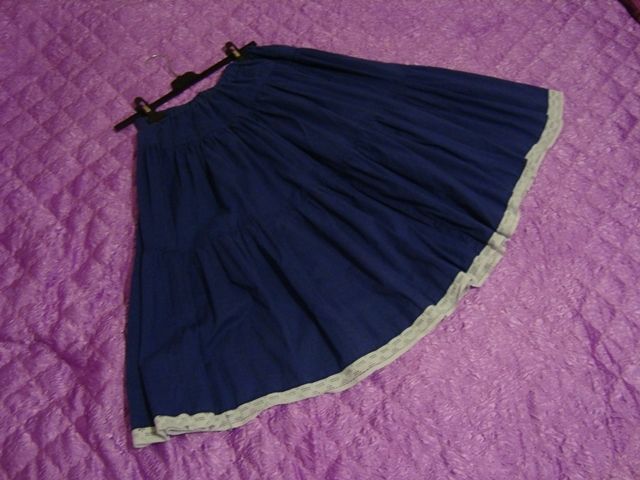 Sewn by my grandmother, again! She's so talented.
It's my favourite skirt so far. It matches many thing, colours, cuts...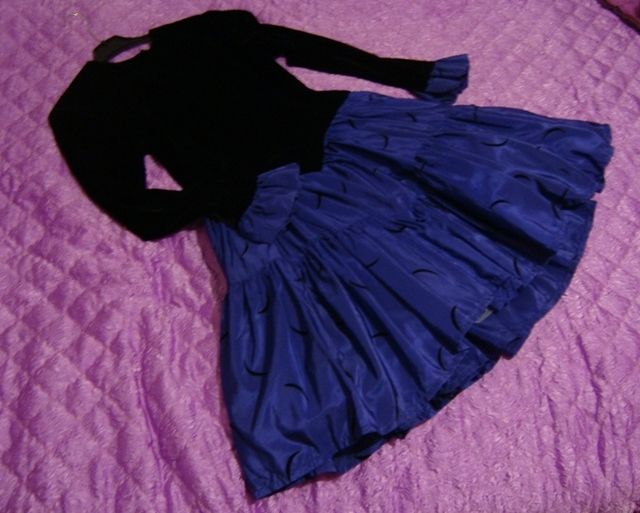 Vintage (online store)
It's probably some kind of a night gown or something, I don't know a decade, unfortunately. I loove the veleveteen top and flocky print on the bottom.


Angelic Pretty - Classical Whip Dot (AP Shizuoka)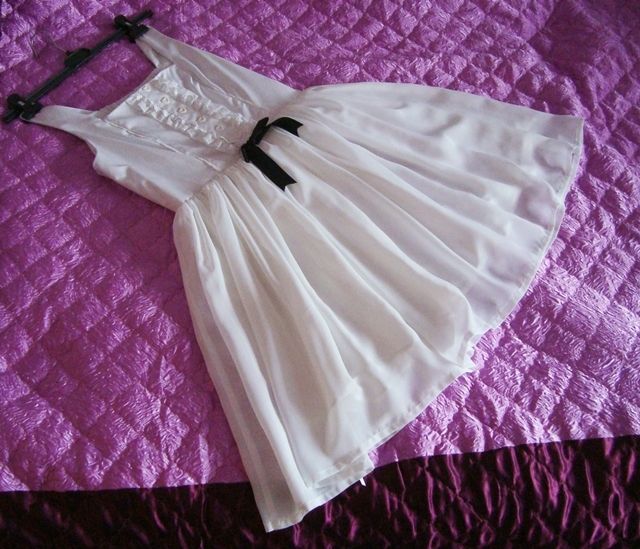 Mystery Garden - based on my design (which was AP's hybrid)



Pin up JSK (second hand). It looks too retro/pin-up for lolita fashion but I am sure it may be worn great in a lolita coordinate. The colour is lemon yellow and it's too long to take a good picture of it.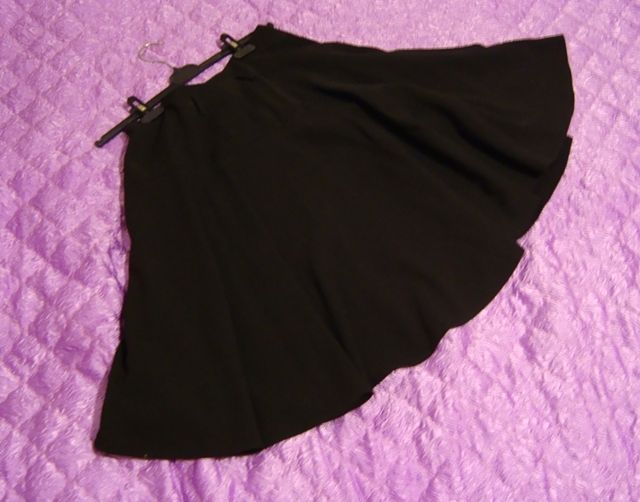 Black skirt, bought in a thrift store and has been reduced by a seamstress.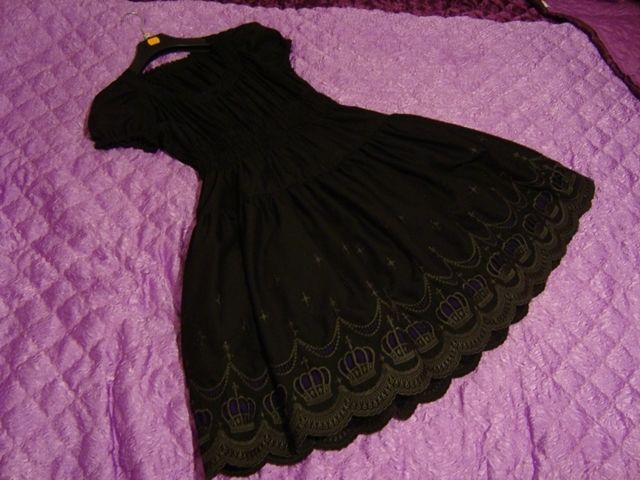 Black Peace Now - unknown print D: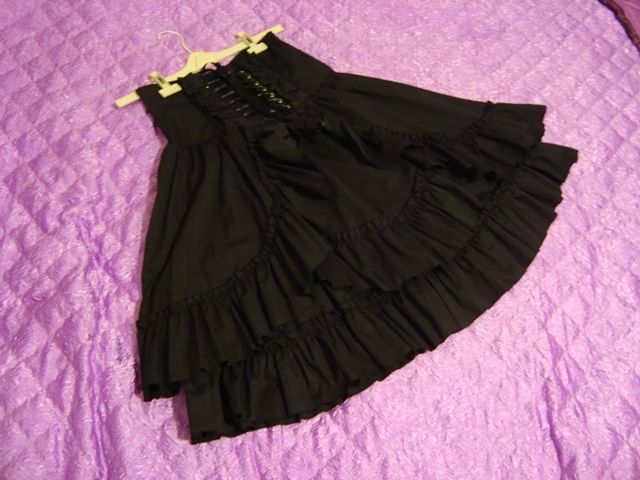 Body Line - l325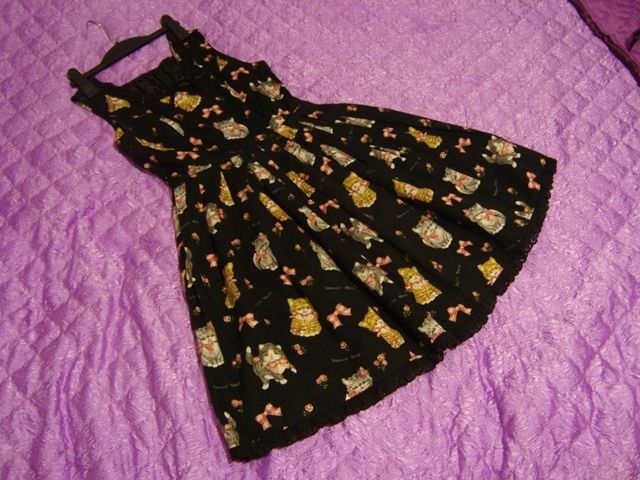 Innocent World - Cat Pattern Torchon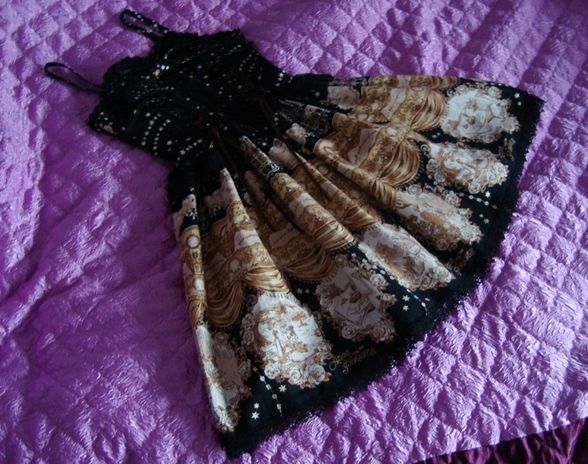 AatP - La Traviata ~the time this flower dies~ JSK I (BtssB Nagano)



AatP - Last Note Faint spring song JSK II



Surface Spell - Eternal Time Goddess Mucha Print JSK
Beautiful dress, I was craving for it, since I lobe Mucha's artwork, buut it's time to take leave of it, it's not my style anymore.





Orsay, offbrand



Denim jackets might not seem to match lolita aesthetics, but they work great with retro lolita outfits!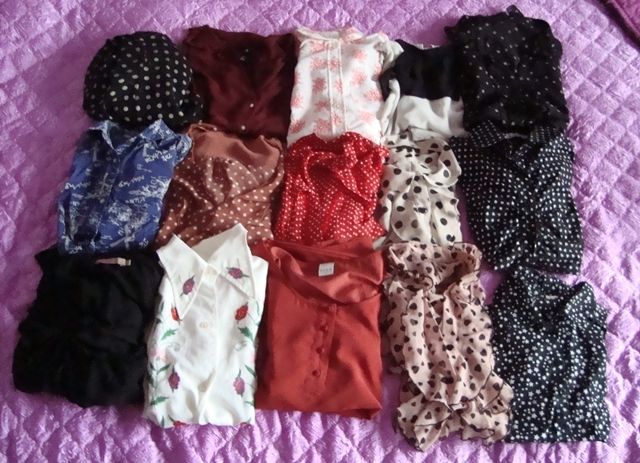 Top row: SH, H&M, vintage, SH, SH
Middle Vintage, Zara, Dorothy Perkins, Atmosphere, SH
Bottom: SH, vintage, SH, mohito, SH



Top: Taobao, SH
Middle: SH, Angelic Pretty, SH
Bottom: Terranova, SH, SH



Top: 2 x offbrand
Middle: offbrand, 2 x H&M
Bottom: offbrand, TopShop, offbrand



vintage (sewn by grand mother), Mystery Garden (based on AP's design mostly)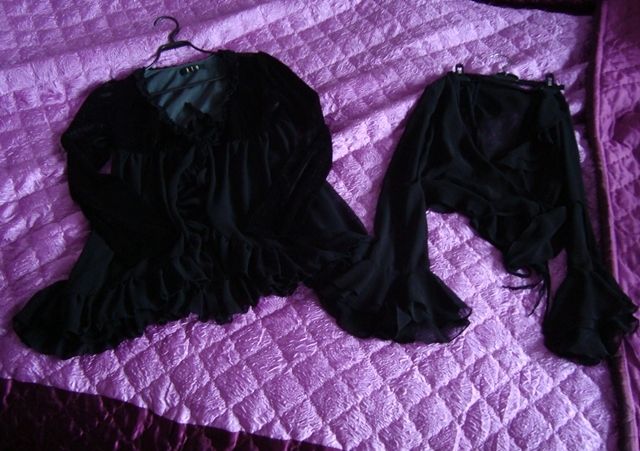 Black Peace Now, vintage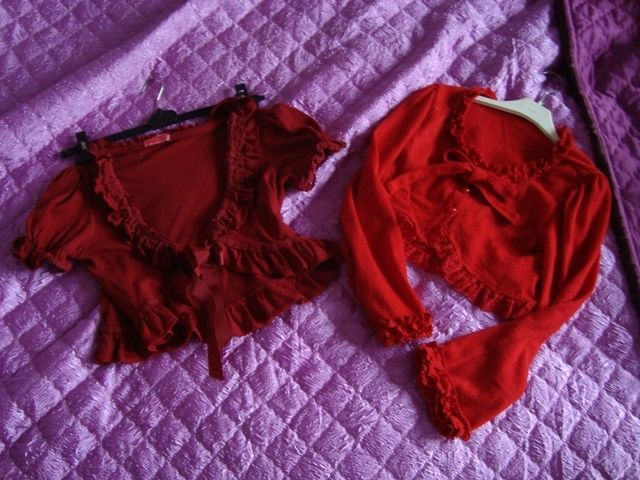 BtssB. Bodyline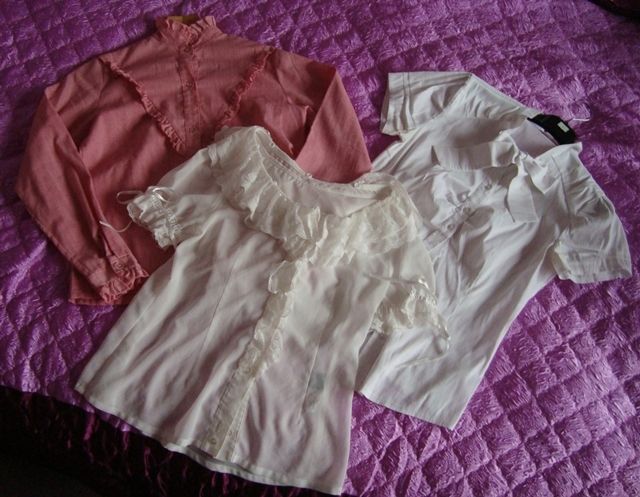 vintage (sewn by my grandmother). AatP, Orsay



Dear Celine - Coat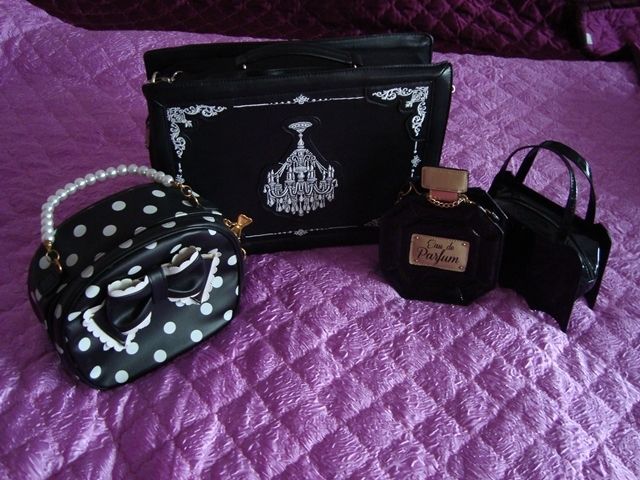 Angelic Pretty, restyle (sale), Aldo, offbrand (sale)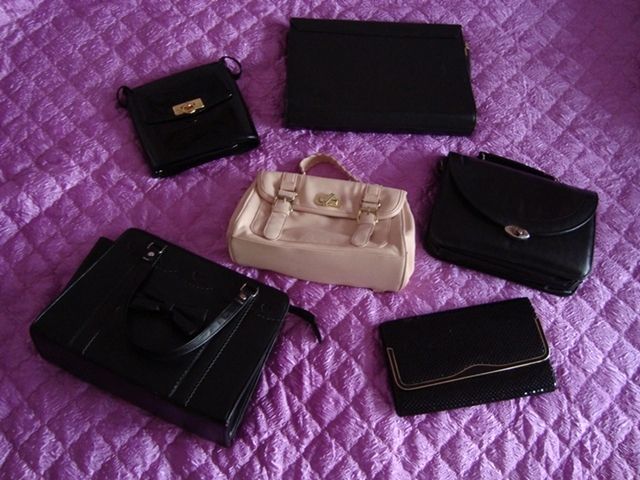 offbrand, vintage, DreamV, vintage, Loris, offbrand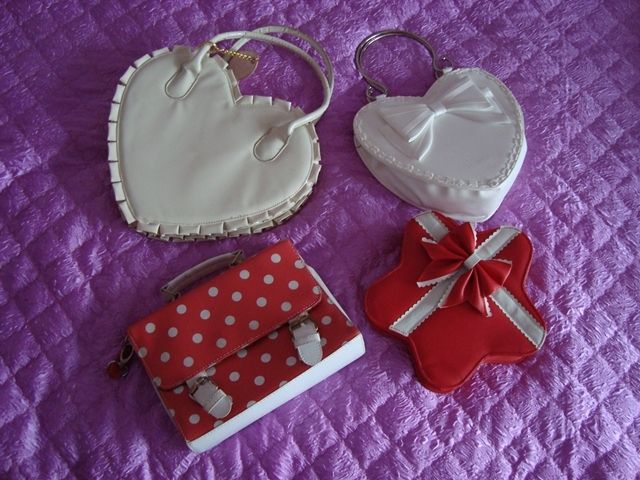 Body Line (sale), BtssB
ebay, Loris (sale)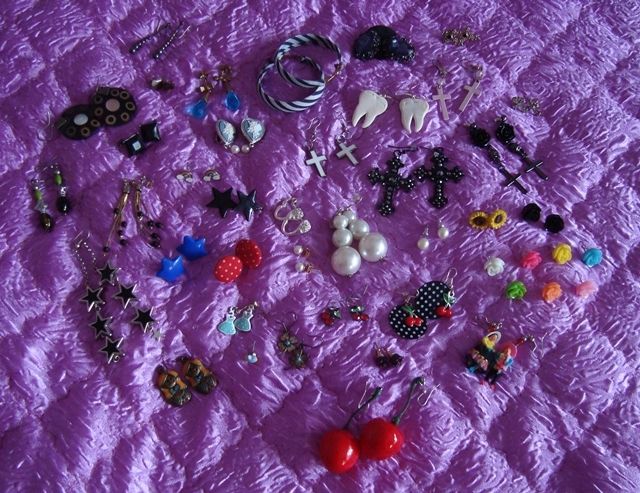 Offbrand (many from ebay/aliexpress)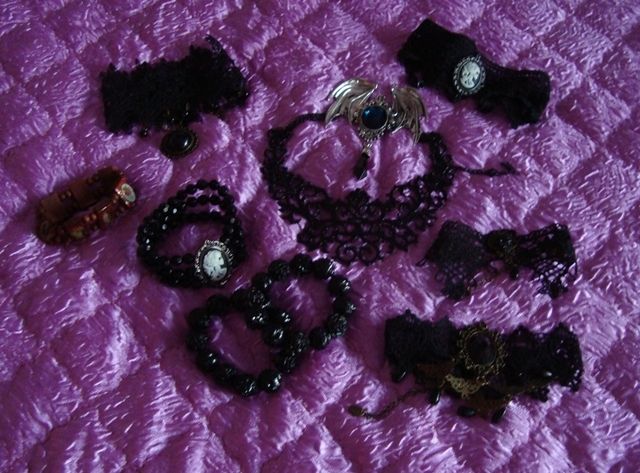 Various (aliexpress, six, ebay, restyle...)



Local stores, aliexpress, online shops, vintage...



The star and the bunny - Angelic Pretty
Bunny's head - Zombies Unicorn
The rest is offbrand



Offbrand, restyle and vintage from grandmother!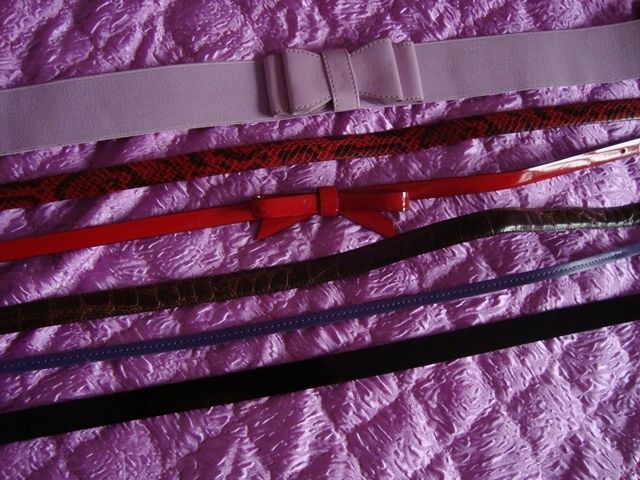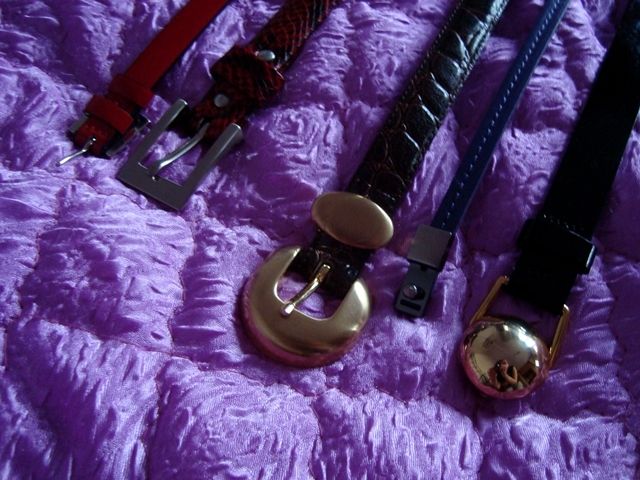 Offbrand, bought second-hand




Second-hand. I love those! I often go to thrift stores to fish for new ones.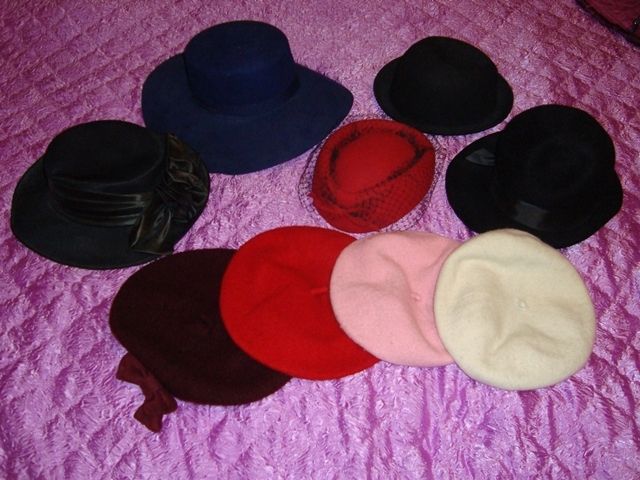 Hats: C&A, Reserved, vintage, H&M, offbrand
Berets: ebay



Wrist cuffs: taobao, Angelic Pretty, Mystery Garden
Rest is taobao/ebay/handmade



AatP, ebay, vintage
Long ones: Claires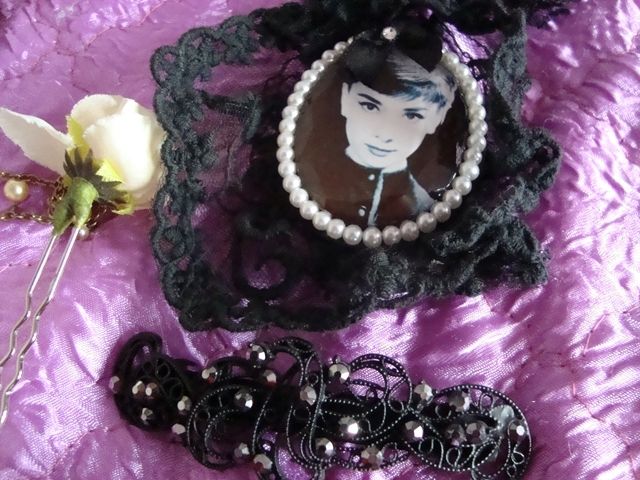 Mostly H&M. On the left bottom corner - a flower brooch made by Gravish. The right top corner - Erena's headdress. Red flower pin by BonBon Cherry Atelier.



(from top do bottom)
First row: 2 x AP, 2 x Rossmann
Second row: stores with accessories for children
Third: taobao and offbrand



H&M, offbrand



(from top to bottom)
First row: handmade by me, 2 x AP
Second: 2 x taobao, IW
Third: offbrand



BtSSB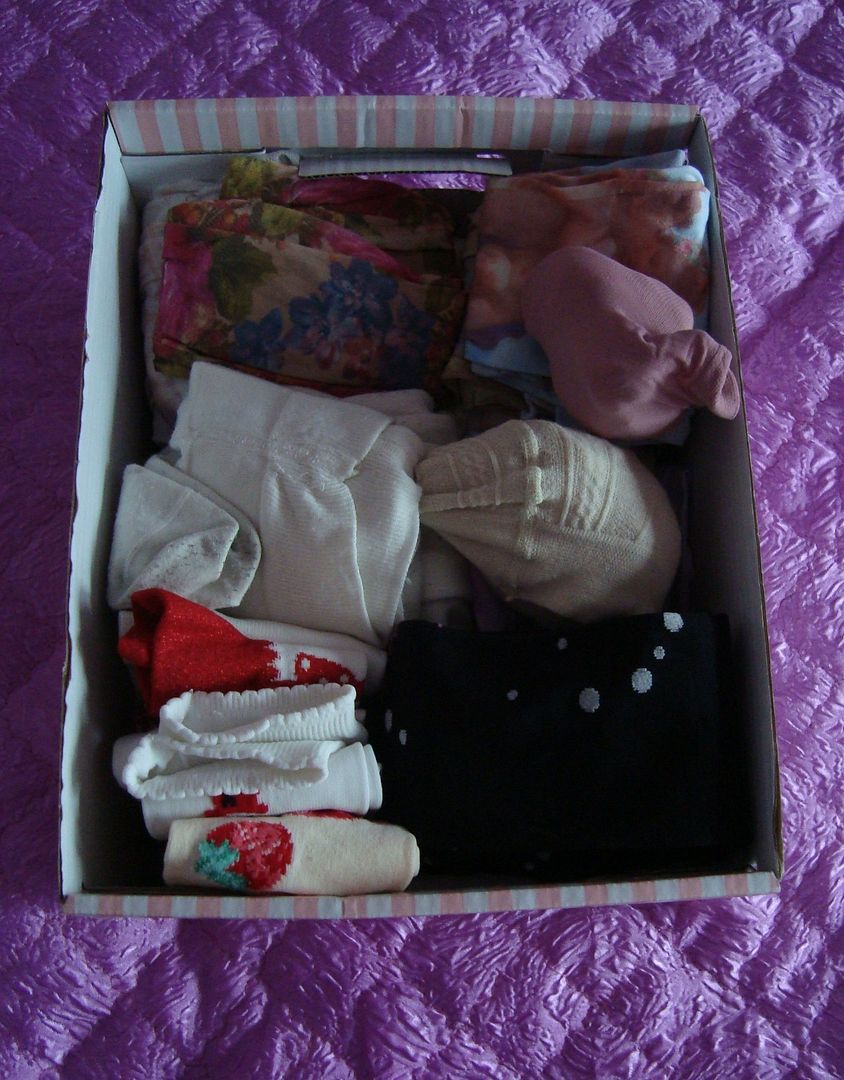 This is where I store all my tight in light colours and also brand socks/tights.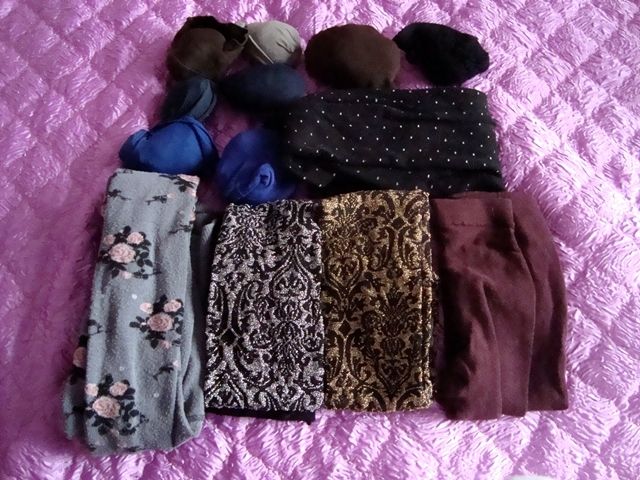 Local stores.



BtSSB, 5 x AP. Tights: 2 x Drained Cherry, AP. 2 x taobao



Mostly ebay





Top: DreamV, BL, offbrand
Bottom: Centro, Melissa x Vivienne Westwood (my new love!!), BL



Secret Shop, offbrand, BL, antaina
I rather don't wear the shoes shown above, I think it's time to sell them.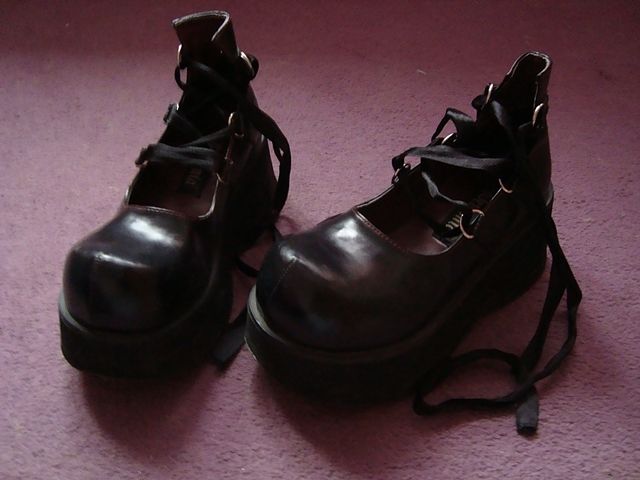 Demonia. The most 'gothic' thing in my closet. They `go well with gothic coordinates, but I bearly even wear them. I think I will sell them soon.



Designes based on AP's, made by Jan Piwowarczyk - Polish shoemaker. They are made of leather and survived over three years. I highly recommend his works.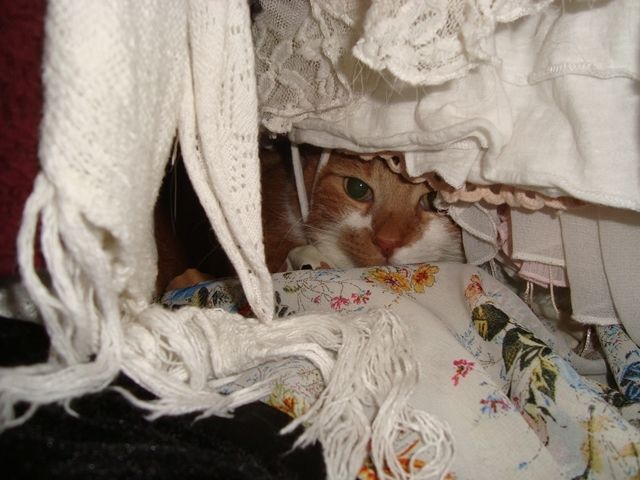 Me and my little helper thank you for watching!