This is my first full wardrobe post since my wardrobe expanded a great deal after I started working full time.
My last (and first)
wardrobe post is from 2012
. Not only that the content of my wardrobe changed a lot, I also moved to a prettier flat and tried to apply the lolita influence to my decoration, at least to the bed room/dressing room. I tried to incorporate that into my pictures a little bit. So, altogether I am rather pleased with my wardrobe(post) at the moment. :)
Please enjoy!
-x-x-x-
Dresses
Innocent World (the middle one is my current favourite)
Innocent World
Alice and the Pirates (the left one was my first dream dress, the middle one I got from my dad for my bachelor's party. He liked it because there is the former national crest of Austria on the print)
Metamorphose (the middle one was my first brand dress! ^^)
Metamorphose (the second from left, Punkma, was one of my first dream dresses)
Emily Temple Cute
Putumayo, Angelic Pretty
Pink Up, Infanta, Souffle Song, Infanta
offbrand
Axes Femme, Miho Matsuda
-x-x-x-
Skirts
Metamorphose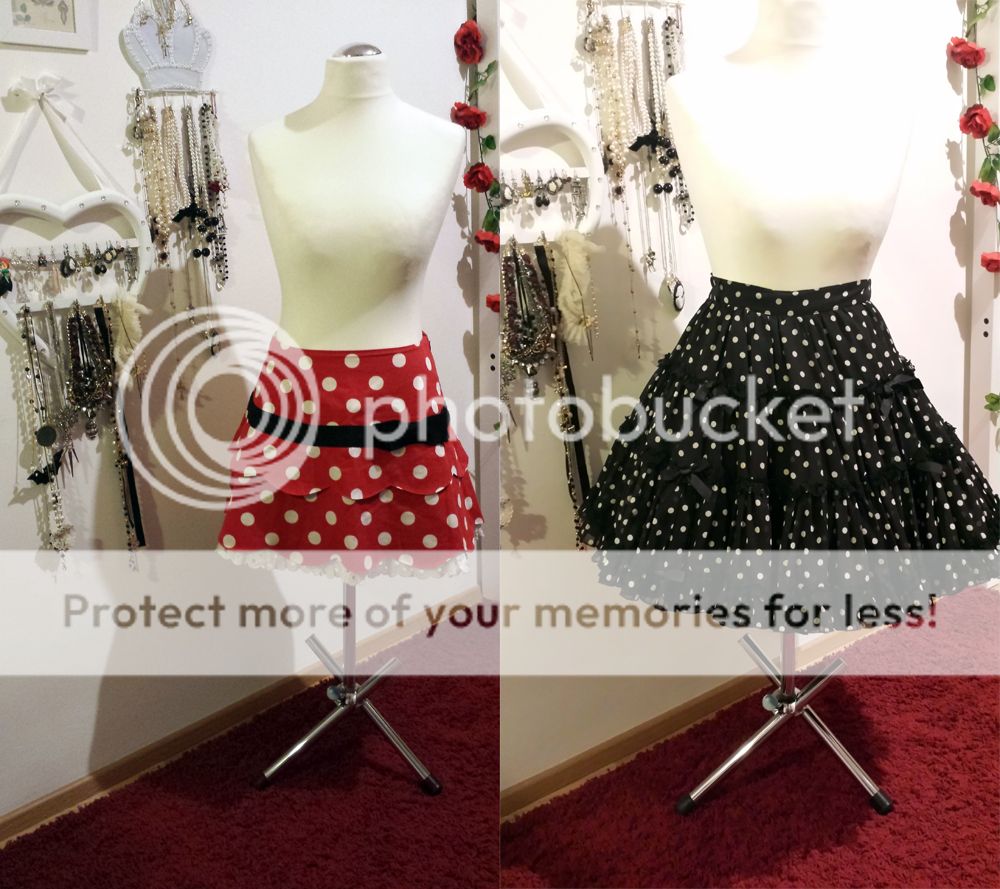 Angelic Pretty
Black Peace Now, Baby the stars shine bright
Li-Paro, O Lala Couture, Cloudberry Lady, Lady Sloth, Lady Sloth
-x-x-x-
Outer wear
Emily Temple Cute, Innocent World, Innocent World
-x-x-x-
Tops
Bodyline, Bodyline, Jesus Diamond, Baby the stars shine bright (it's the only really cutesy cute pink piece in my wardrobe, BUT LOOK AT IT! It's a loli biker jacket!)
offbrand
Selfmade, Lady Sloth, Oh Lala Couture
Alice and the Pirates, Alice and the Pirates, Marble, Baby the stars shine bright
Fan + Friend
Emily Temple Cute
Offbrand
Offbrand
Offbrand
Offbrand
Offbrand
Bodyline
Kids Yoyo, Bodyline
Bloomers
(teeheehee I'm showing my underwear!)
-x-x-x-
Porcelain Doll, Elegy
Oh Lala Couture
-x-x-x-
Bags
Swimmer, Innocent World, Offbrand
Offbrand, Metamorphose
Metamorphose, Innocent World
VIP tote bags from Revelry and Enchanted
-x-x-x-
Shoes
Bordello
Offbrand
Antaina
Bodyline
Offbrand
Replica rocking horse shoes (I'm sorry for the terrible quality, but I wanted to include them since they were my first lolita shoes ever. I've had them since 2008!)
Antaina
H&M
Offbrand
Liz Liza
-x-x-x-
Accessoires
Offbrand
my various jewelry, mostly offbrand
my jewelry box (the golden bracelet is a "Bettelarmband", which means "beggar bracelet" in english. You are supposed to only put charms that you got from friends and family on it, but none that you buy yourself. I had it since I was 3 and used to get charms for every birthday or special occasion, like loosing my first milk tooth or completing my first skiing course)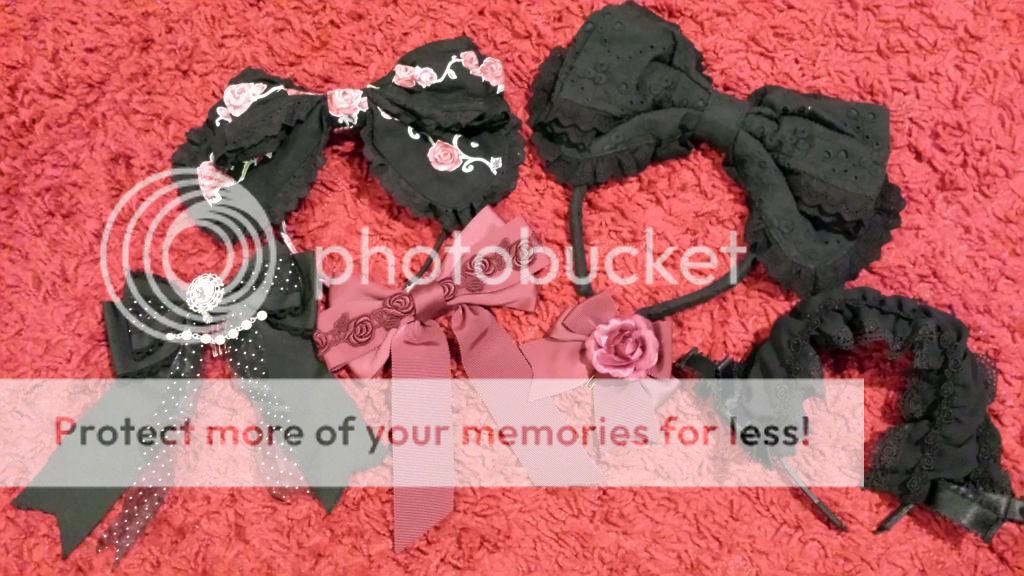 Alice and the Pirates, Baby, Angelic Pretty, Innocent World, Innocent World, Pina Sweetcollection
selfmade
selfmade, indiebrand bought at Revelry
Offbrand
Offbrand
Infanta
Bodyline, offbrand, 1 Angelic Pretty and 3 pair of Innocent World socks
Tights: Offbrand, right is Grimoire
-x-x-x-
I'm waiting for:
golden heart bag black boots
Lady Sloth bolero and dress Chess story dress
-x-x-x-

I don't know about you, but I am exhausted now. Thank you for scrolling through this massive flood of pictures, I hope you liked my wardrobe! :)