So I have literally tried for 3 days straight on trying to find out what dress this is.
I know it's Atelier Pierrot, buuuut....that's about it. Oh....and that it looks really shepherdess-looking. Hahaha.

All I know is that I got it in Osaka at a shop very similar to Closet Child except the clothing wasn't used.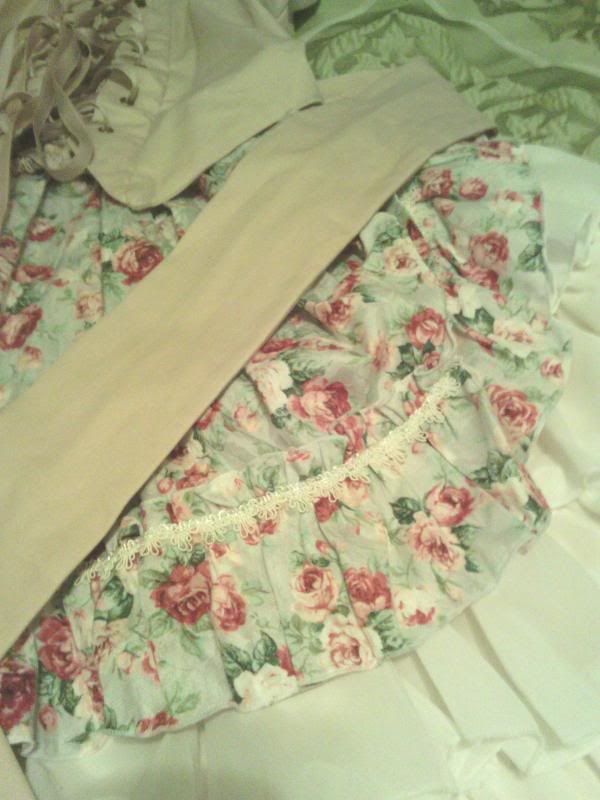 Sorry the pictures are bad, but my phone doesn't take the best of pictures. >__