Lots of big photos! Just a warning.



So, last year I did my first wardrobe post with the crappiest cellphone camera in the world. This year, I'm doing a wardrobe post with a still pretty crappy but better digital camera. http://egl.livejournal.com/19008778.html <- Last year's post, for the curious.

My wardrobe has changed quite a bit in the past year. So, let's get started:

First of all, all of my Jewelry Jelly by Angelic Pretty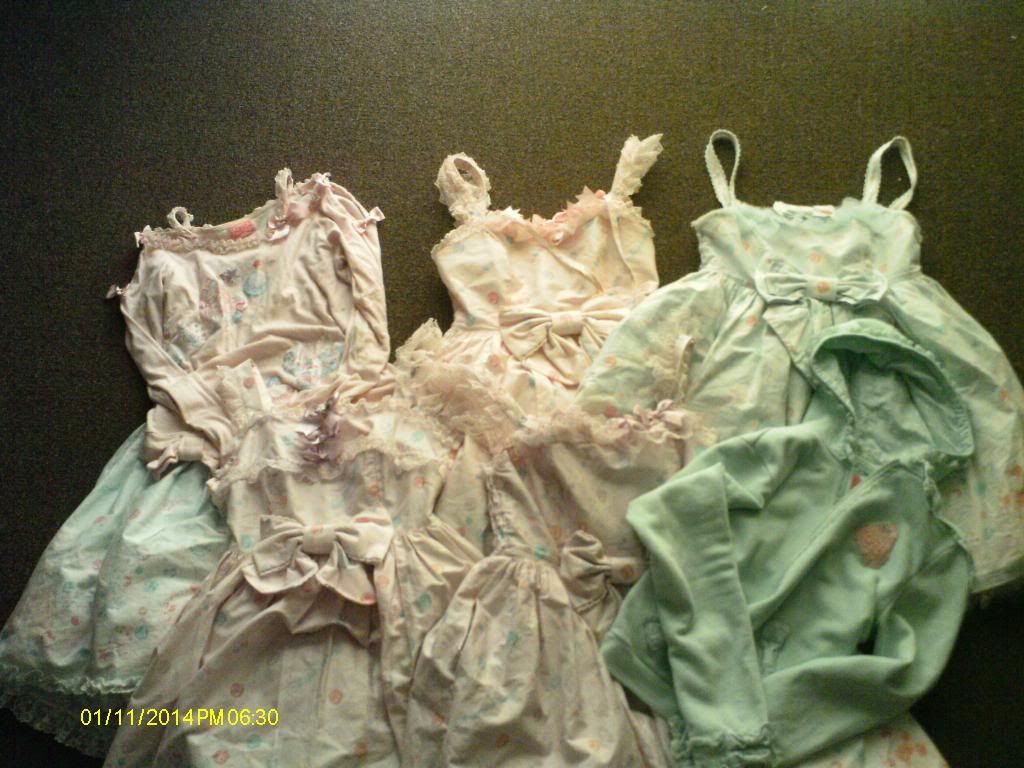 Jewelry Jelly cutsew in pink
Jewelry Jelly JSKs in pink and lavender.
Jewelry Jelly halterneck JSK in sax
Jewelry Jelly switching JSK in lavender
Jewelry Jelly skirt in mint
Jewelry Jelly parka in mint
Not pictured: headbows in lavender, sax, and pink. Socks in white, pink, and lavender. Mini-hat in lavender. Necklace.

Angelic Pretty JSKs: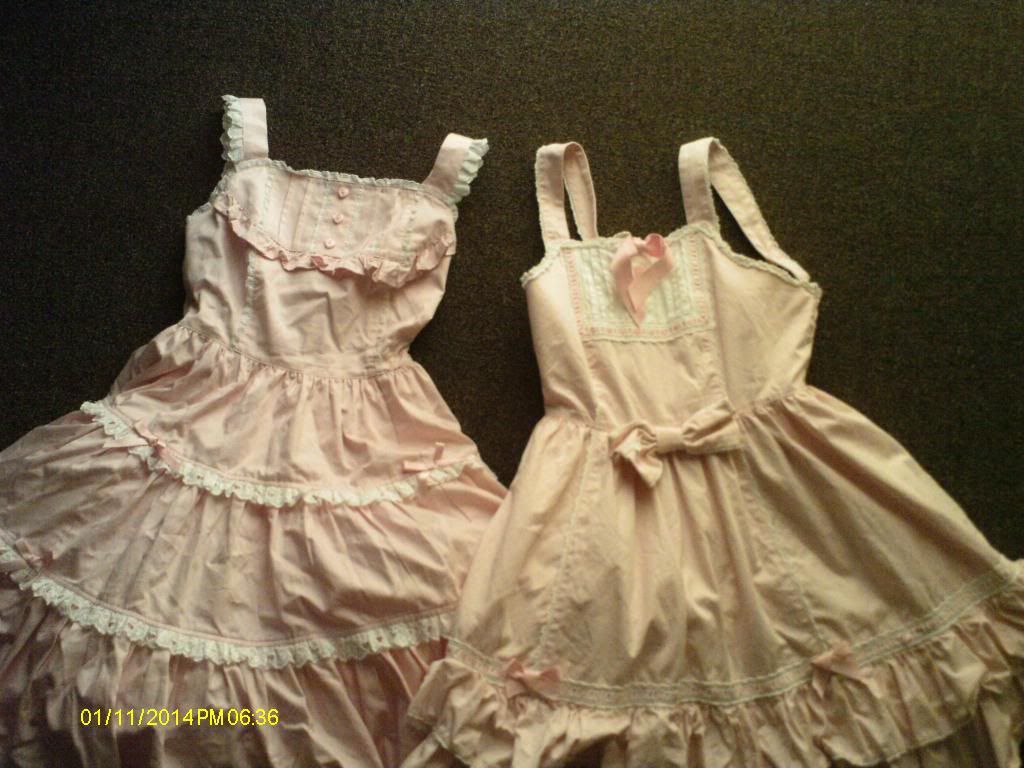 Happy Garden in lavender.
Chess Chocolate in ivory.
Fairy Tale JSK in pink
My Story JSK in pink

Metamorphose JSKs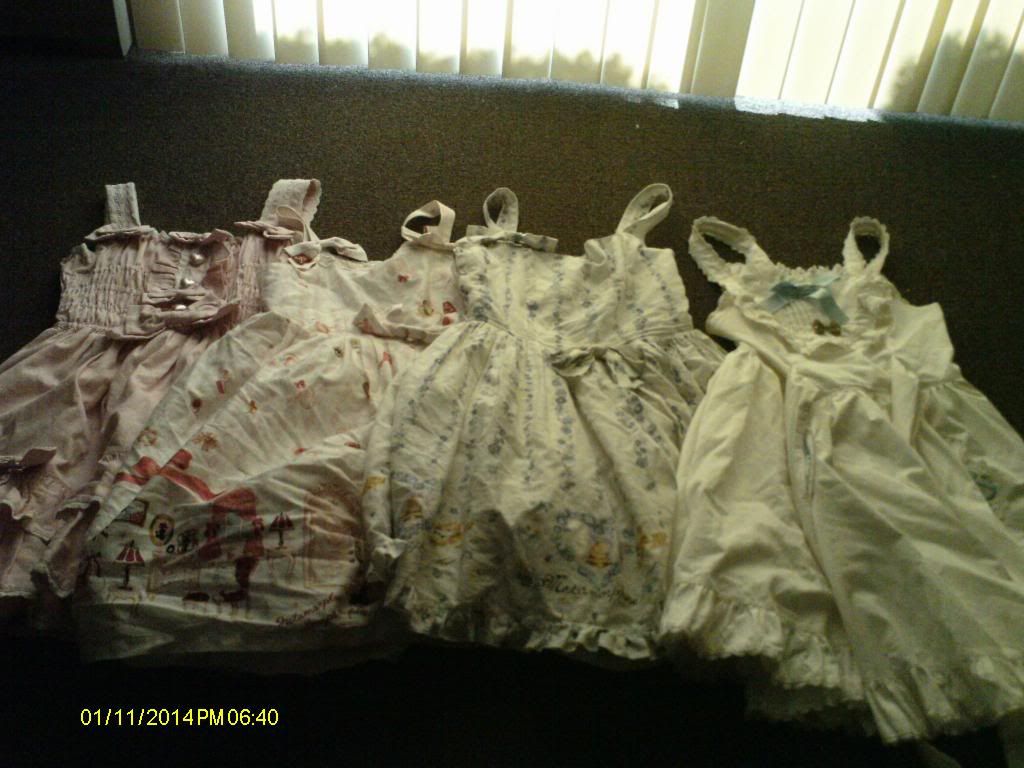 Lucky pack 2010 (??) JSK in pink
Room Print JSK in white
Happy Bell pinafore JSK in white
Pocket Heart Embroidery JSK in white

Fancy Egg in pink JSK

Baby the Stars Shine Bright JSKs

Shirring Princess JSK in pink
She is Sleeping JSK in sax
"Snow Bunnies" JSK in black

Innocent World JSKs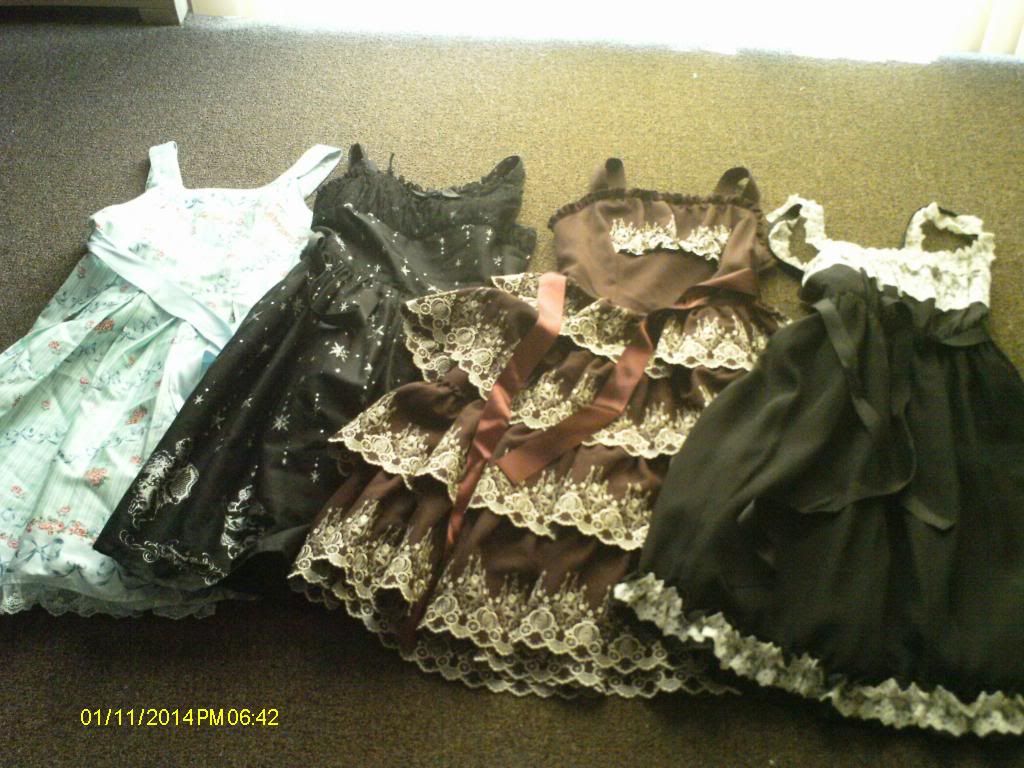 Berange Rose JSK in sax
Glitter Seraphim JSK in black
Castle Embroidery (??) JSK in bourdeux
Black JSK (not sure of the name)

Bodyline (been actually trying to sell these two as I NEVER wear them)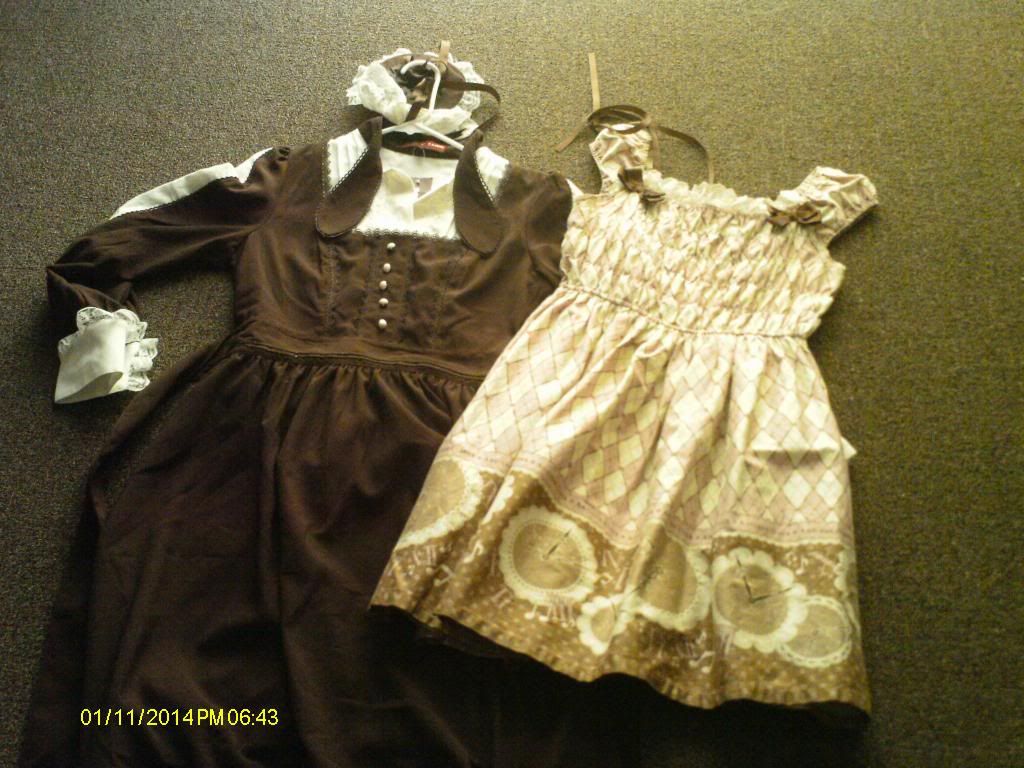 And now onto the skirts! Last year, my wardrobe was MOSTLY skirts and a few JSKs. That's changed this year to the complete opposite. These are the skirts I have left:
Sugar Pansy in pink by AP
Cinderella Jewelry in Pink by BtssB
"Snow bunnies" skirt in ivory by BtssB
Petticoat Frill skirt in pink by BtssB
*not pictured* Sleeping Beauty skirt in black *waiting on it in the mail*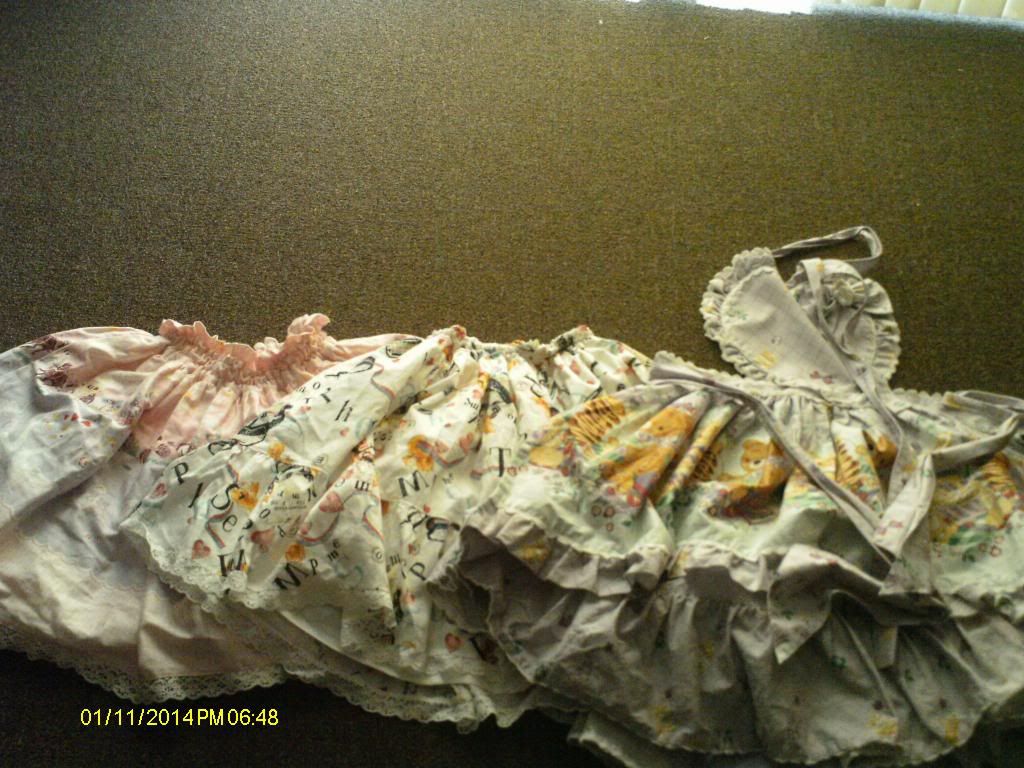 Swan Lake LP skirt in pink by Metamorphose
Typewriting Squirrels LP skirt in white by Metamorphose
Honey Picnic apron skirt in lavender by Metamorphose



Winnie the Pooh skirt made by a friend
graveyard skirt made by myself

Done with the skirts! Now onto the tops and outerwear!

Blouses: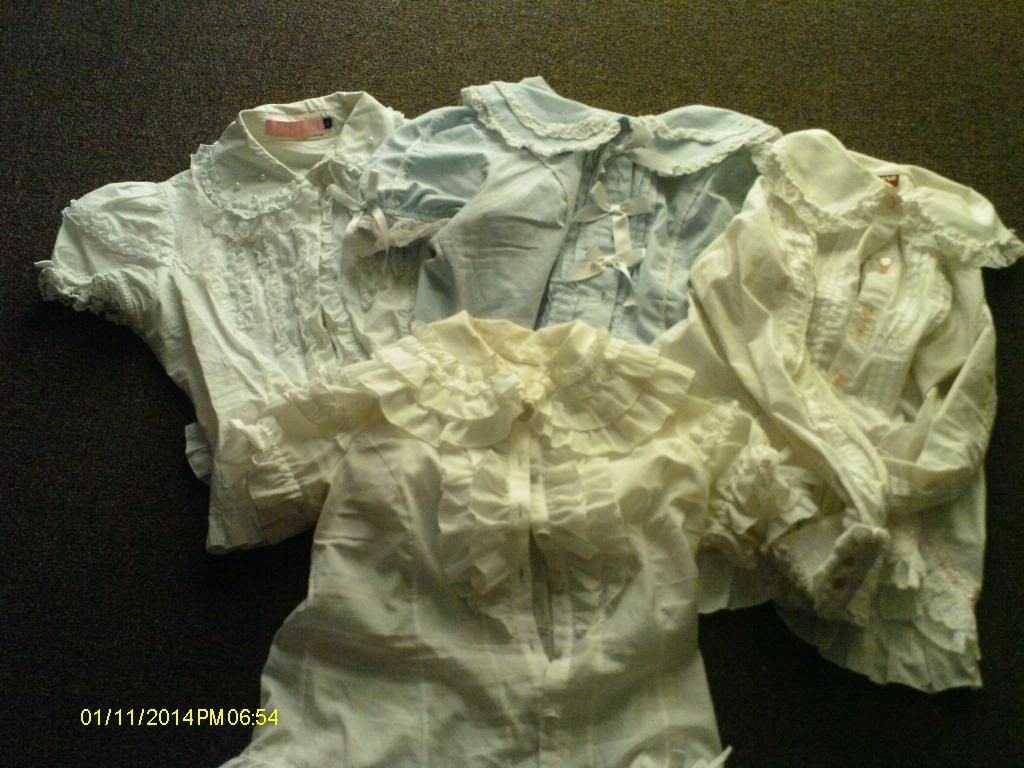 Top three: Bodyline
Bottom: Metamorphose

Cutsews:



First one on the top: BtssB
Second one on the top: Metamorphose
Bottom: BtssB. I also have the same one in pink. I'm just currently wearing it. Hah.

Outwerwear: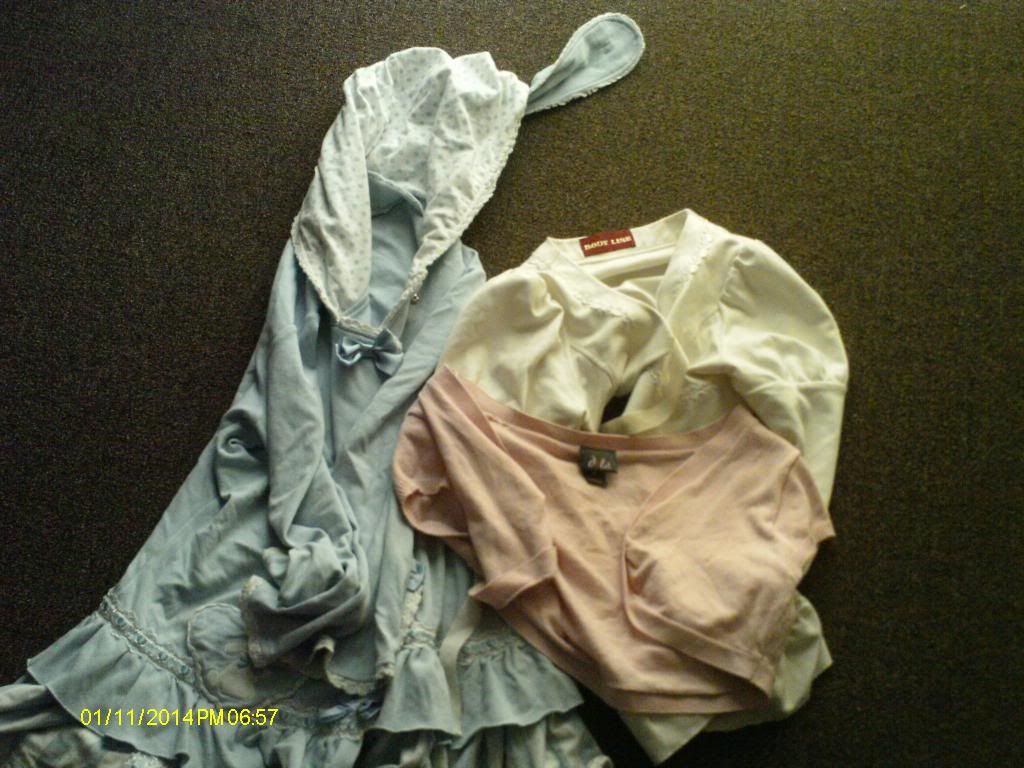 Bodyline (first two). Pink bolero is offbrand.



Baby the Stars Shine Bright's She is Sleeping cardigan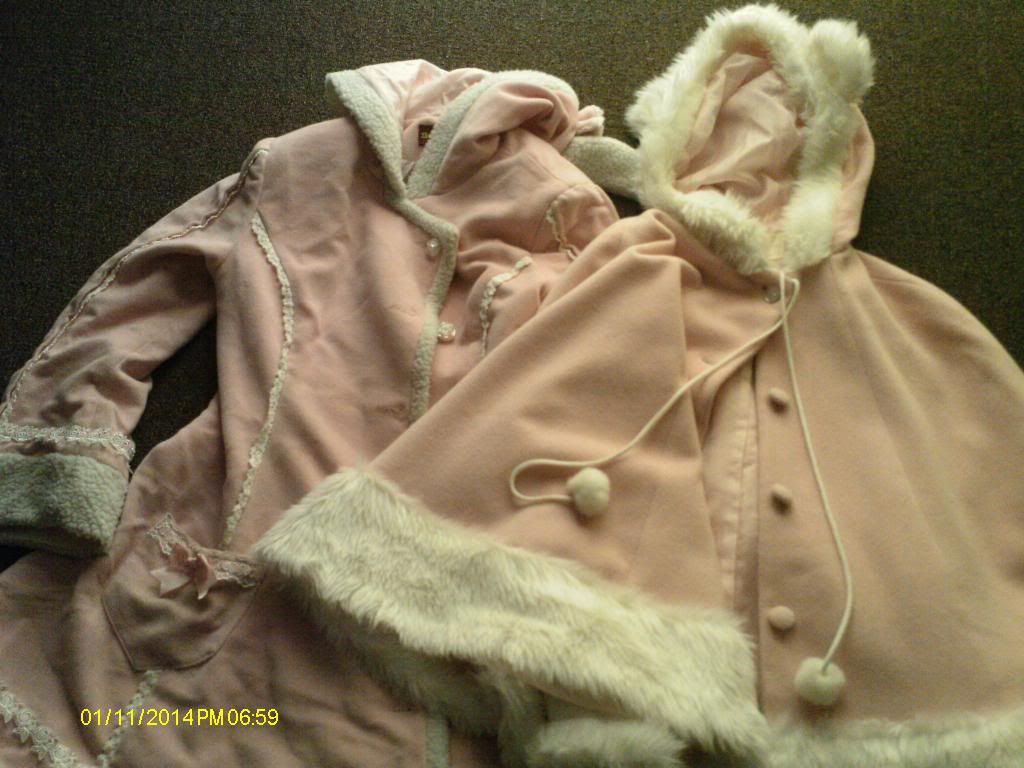 Coat by Bodyline.
Cape by Metamorphose

Well, that's pretty much my wardrobe. I didn't share my accessories and leg/footwwear. I mostly just wear plain, solid tights and clips in my hair.