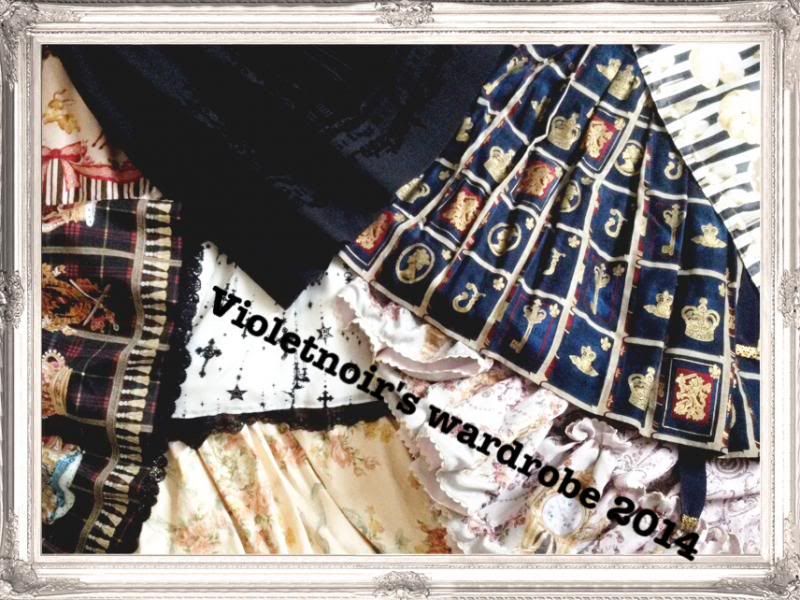 Welcome to my wardobe post for 2014
My wardrobe is always changing, some things come and go and some stay, my style has evolved a lot over the years.
I tend to recycle my wardrobe a lot so it never seems to get any bigger.
This year I decided to take photos of my main pieces on my dress form (most of them but there are a few that are laid flat) some in coordinates and some not. I've only included a couple of accessory photos and jewelry and I forgot to include any of my parasols and most of my socks.
Here are my previous wardrobe posts:
2013
I apologize for the photo quality, it seems to go from okay ish to grainy.



Enjoy :)

Black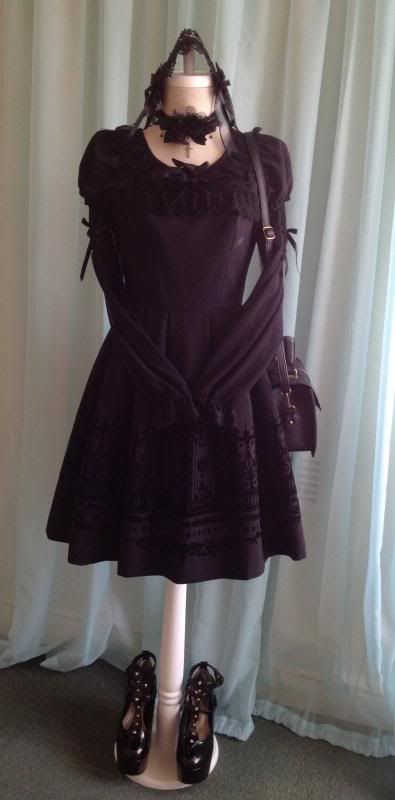 My new favourite dress! Moi meme Moitie Royal Gate OP, MMM necklace, IW bag, handmade headdress and AatP cross strap shoes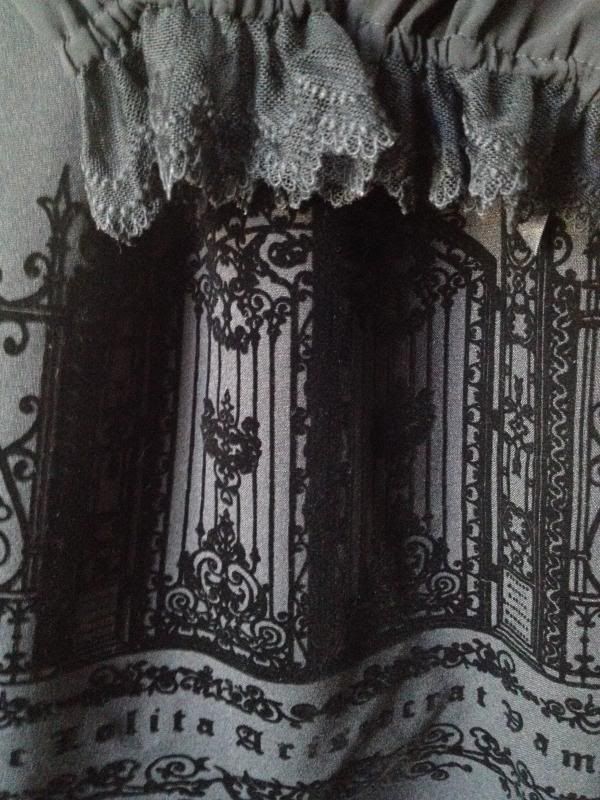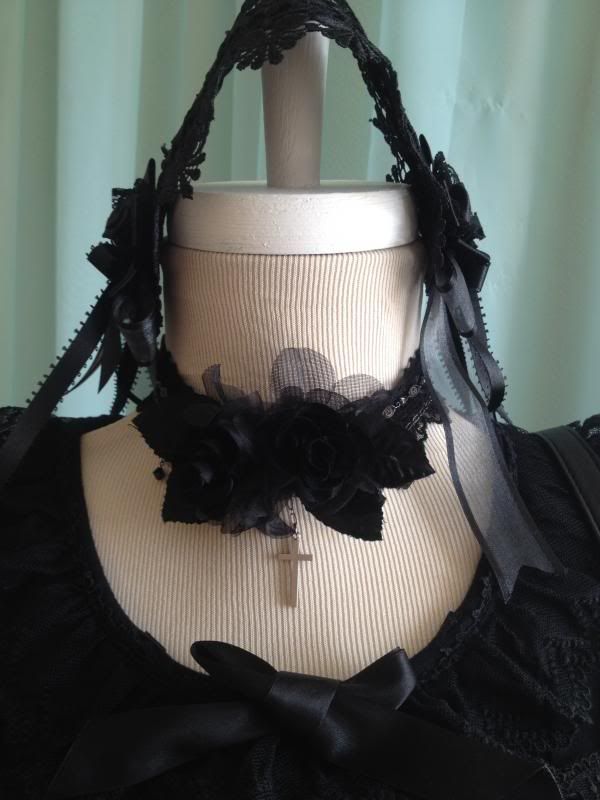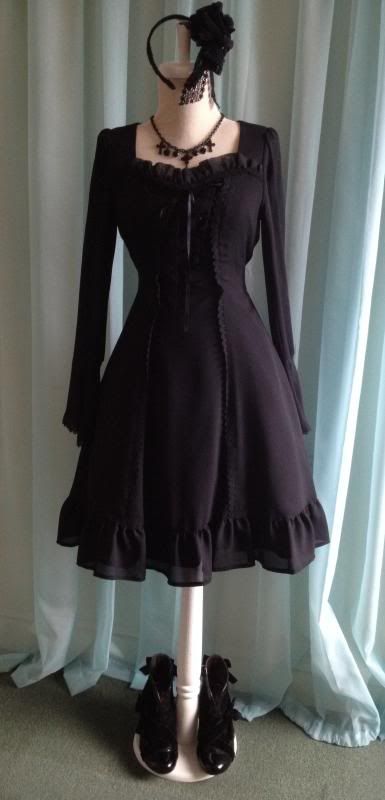 Moi meme Moitie OP, Queen bee shoes & Btssb headdress



Baby the Stars Shine Bright rose candle OP & AatP canotier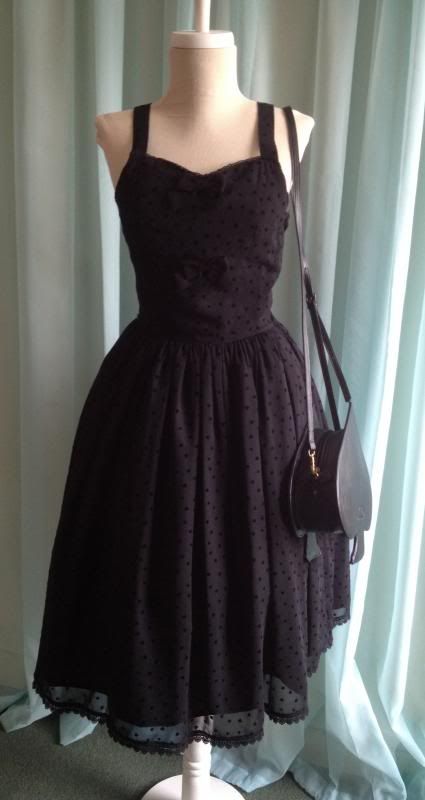 Innocent World JSK with vest (I never wear the vest and haven't shown it here) and IW spade bag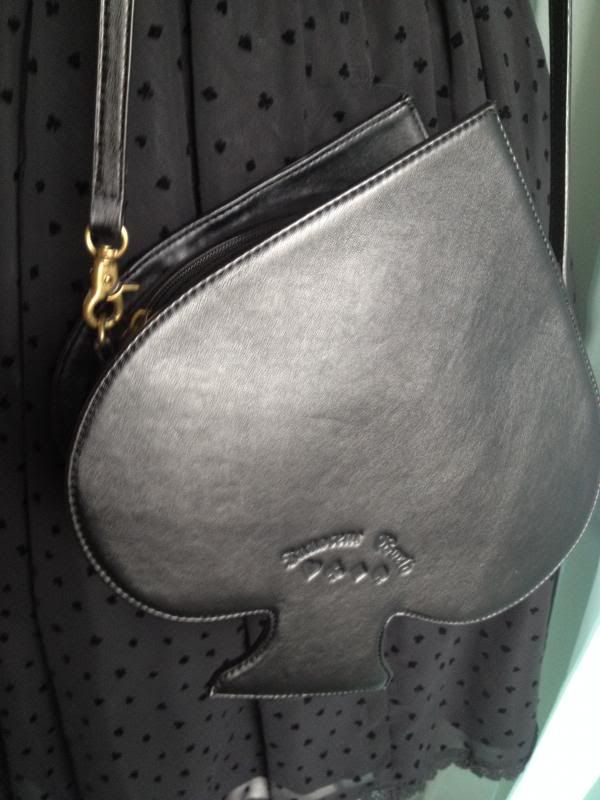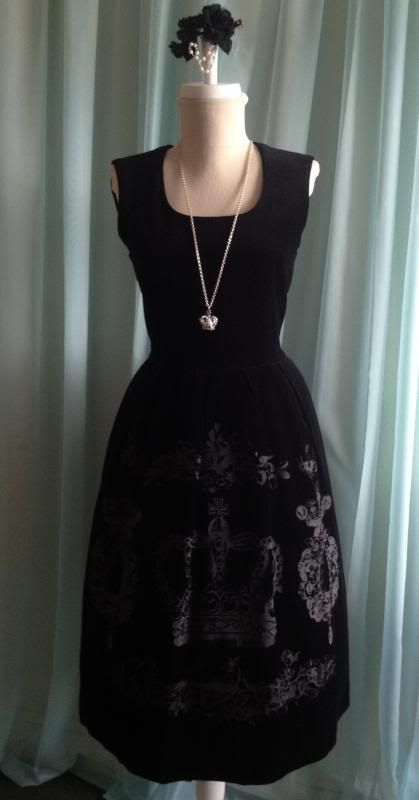 Victorian Maiden crown emblem JSK and black hair corsage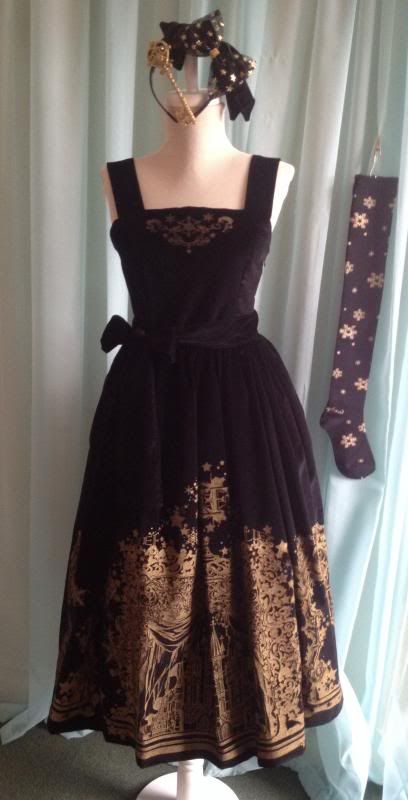 Lief sacred night, Metamorphose socks

Black prints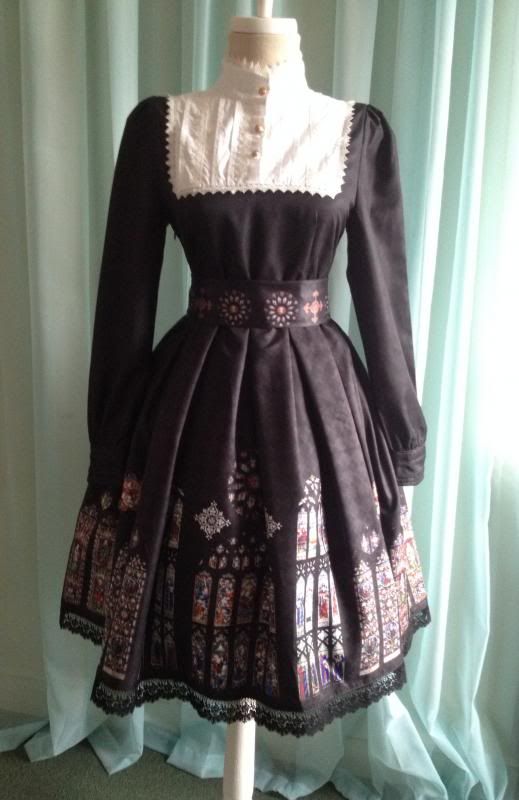 CEL (Taobao) OP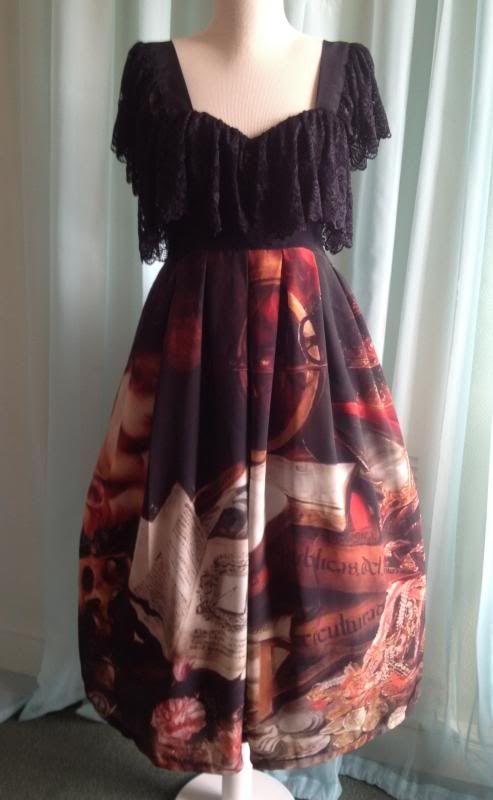 Luna Rossa (taobao) End of vanitas long JSK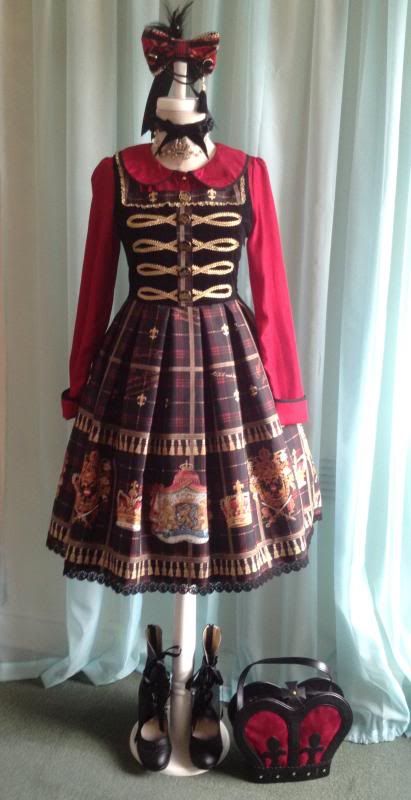 Alice and the Pirates JSK, secret shop boots, IW bag and AP barette



Alice and the pirates castle of nightmare JSK, blouse, shoes, necklace also AatP,
Bag: Innocent World
bonnet: english charm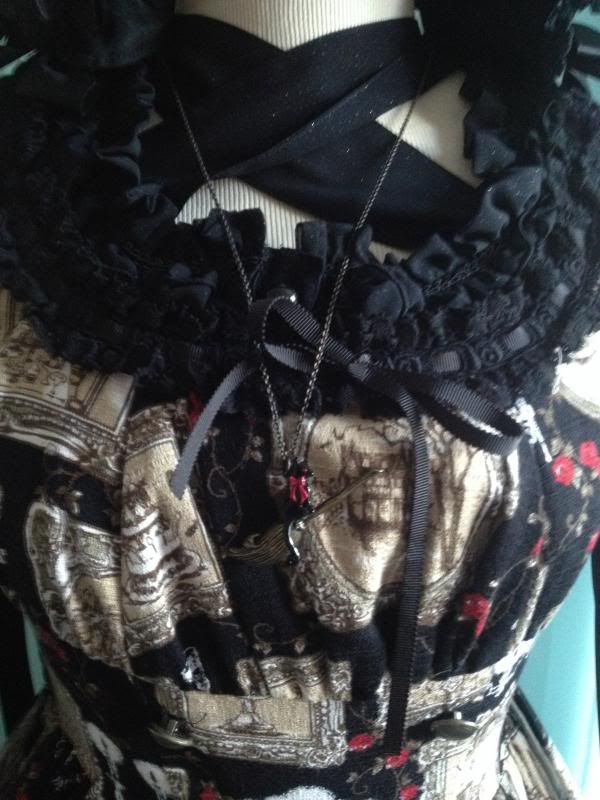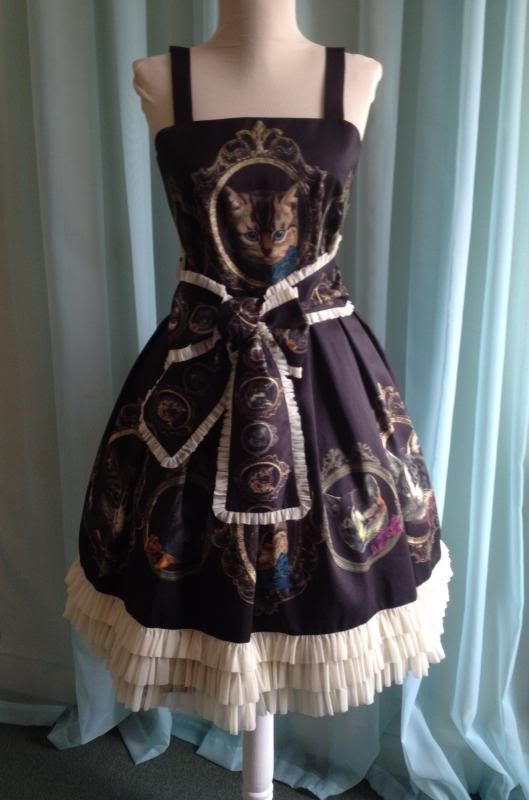 Juliette et Justine



Lief My Tart, AP cutsew, JM jam spoon necklace and IW headbow



Juliette et Justine (not exactly black but close)

Browns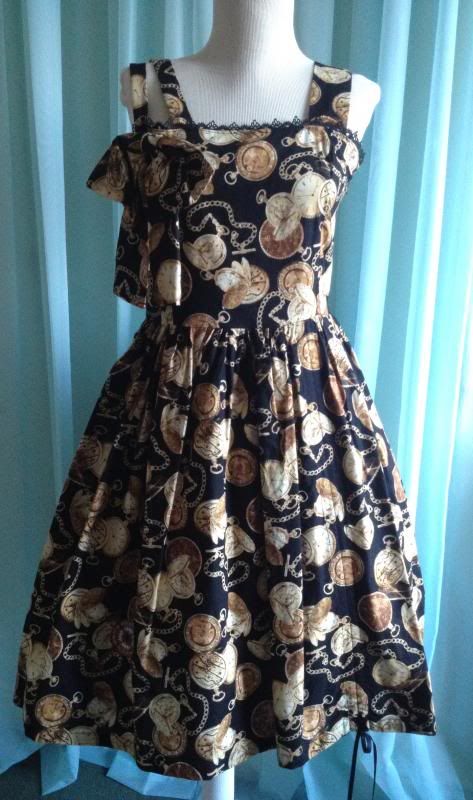 Handmade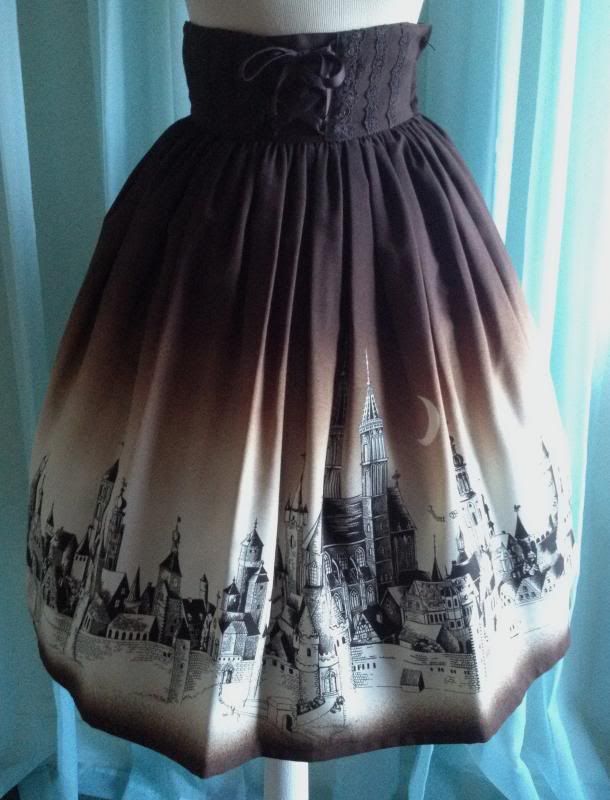 Innocent World Rothenburg skirt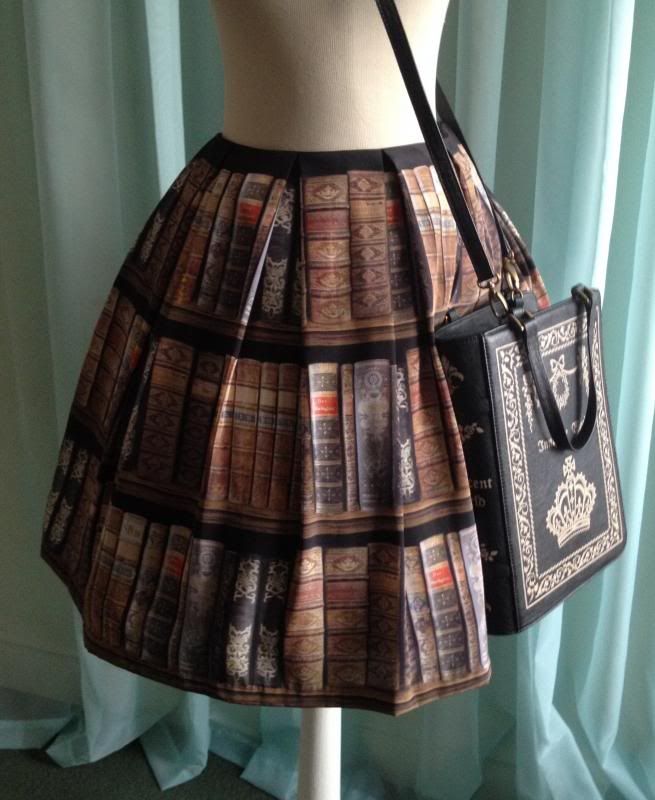 Juliette et Justine skirt and IW book bag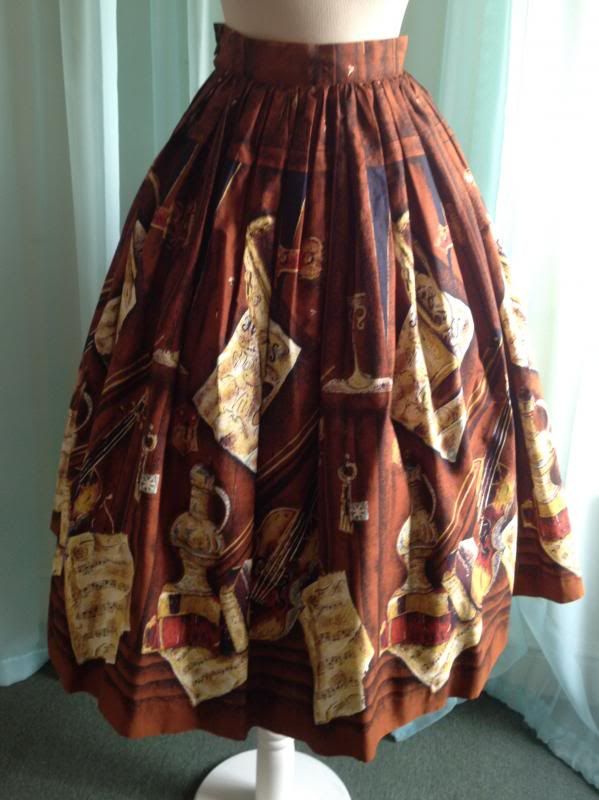 Vintage skirt

Deer prints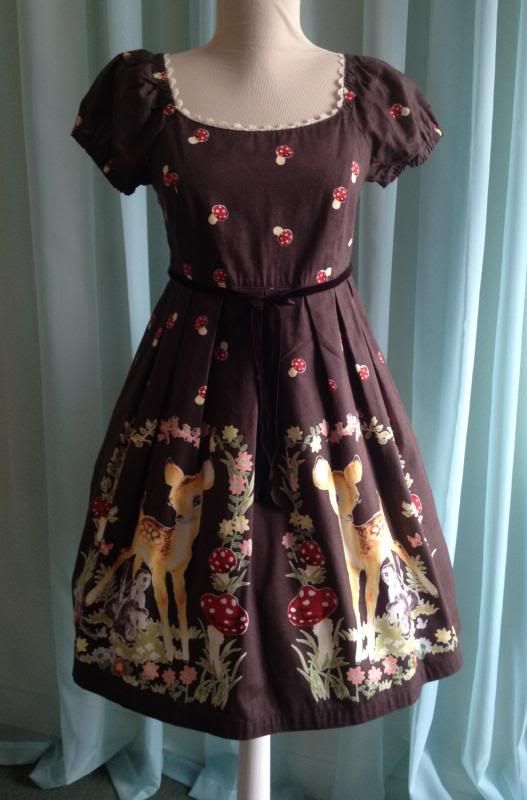 Emily Temple Cute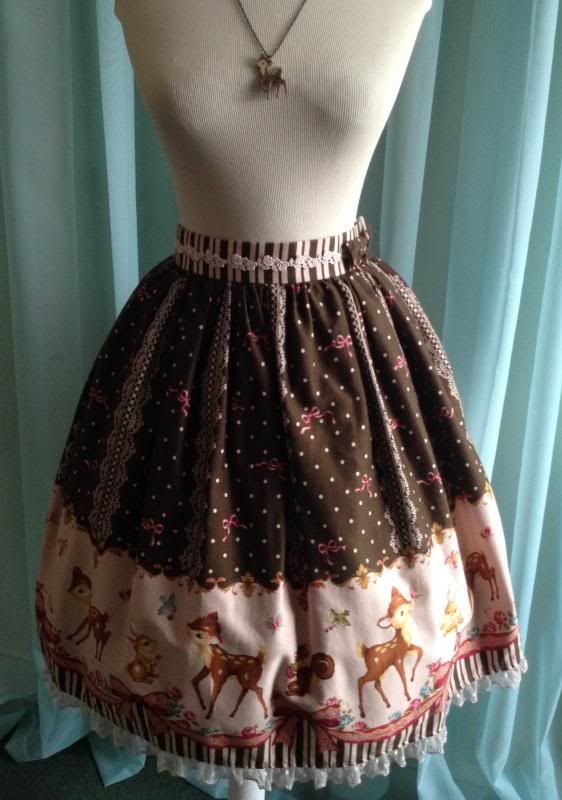 Innocent World Lotta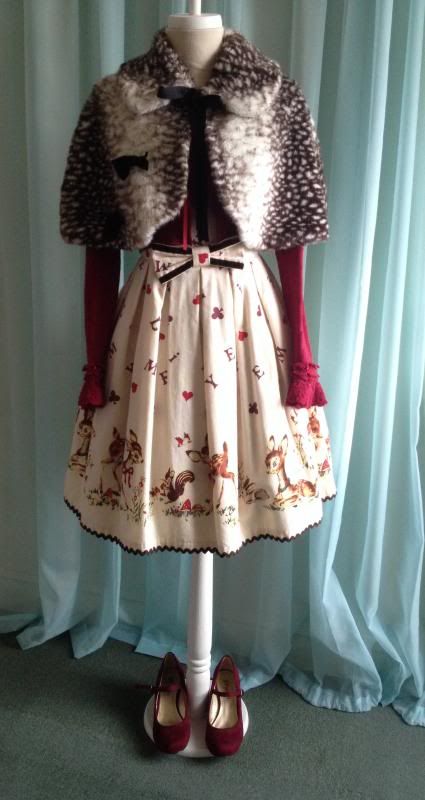 Emily Temple Cute Bambi JSK with taobao fawn cape and AatP bolero

Blues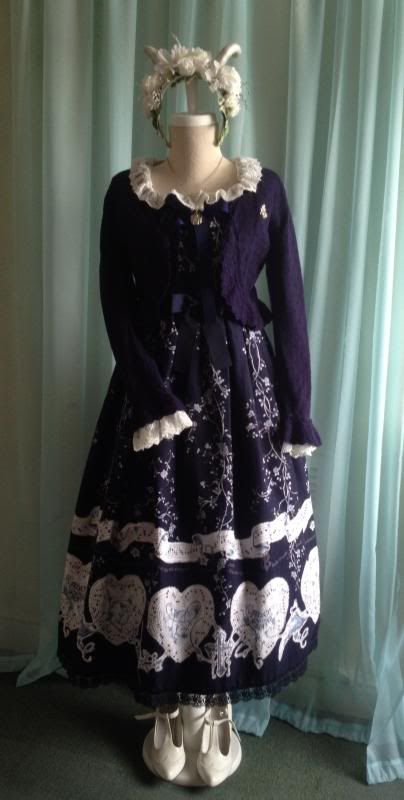 Alice and the Pirates Hymn long JSK , AatP bolero and handmade headdress
It took me years to get this JSK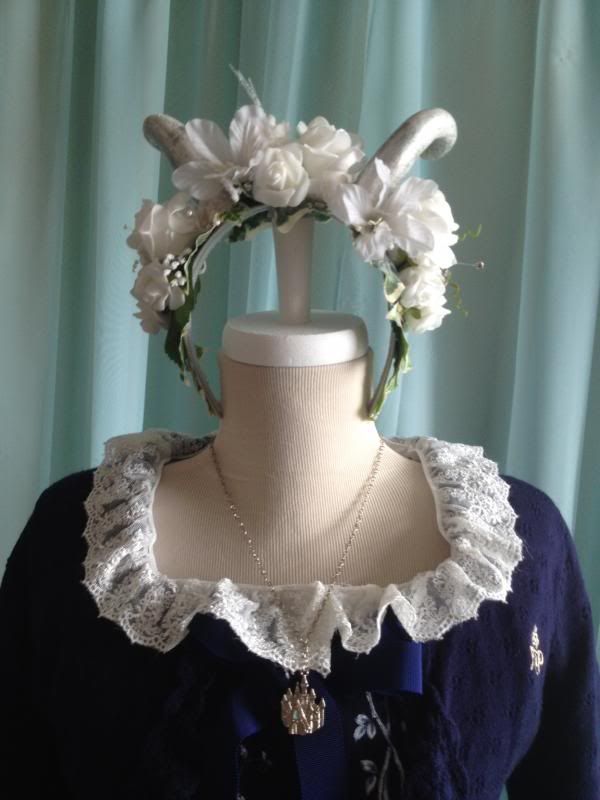 All Emily Temple Cute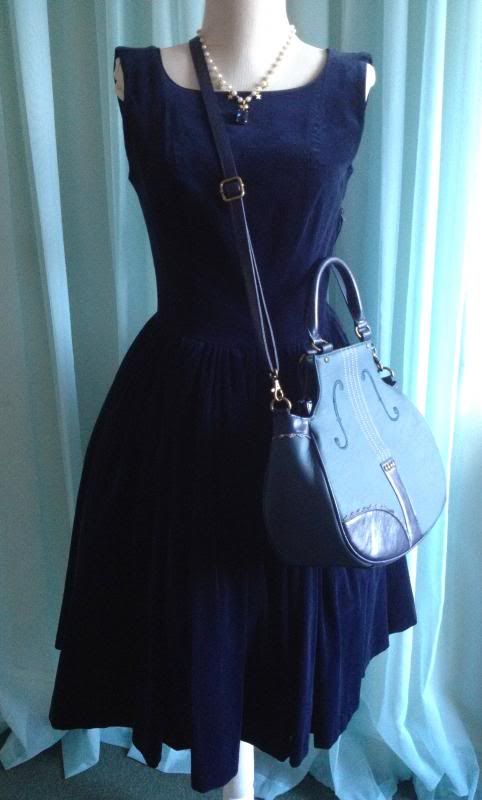 Vintage remade dress, Axes Femme bag



Alice and the pirates merry making in the ghost town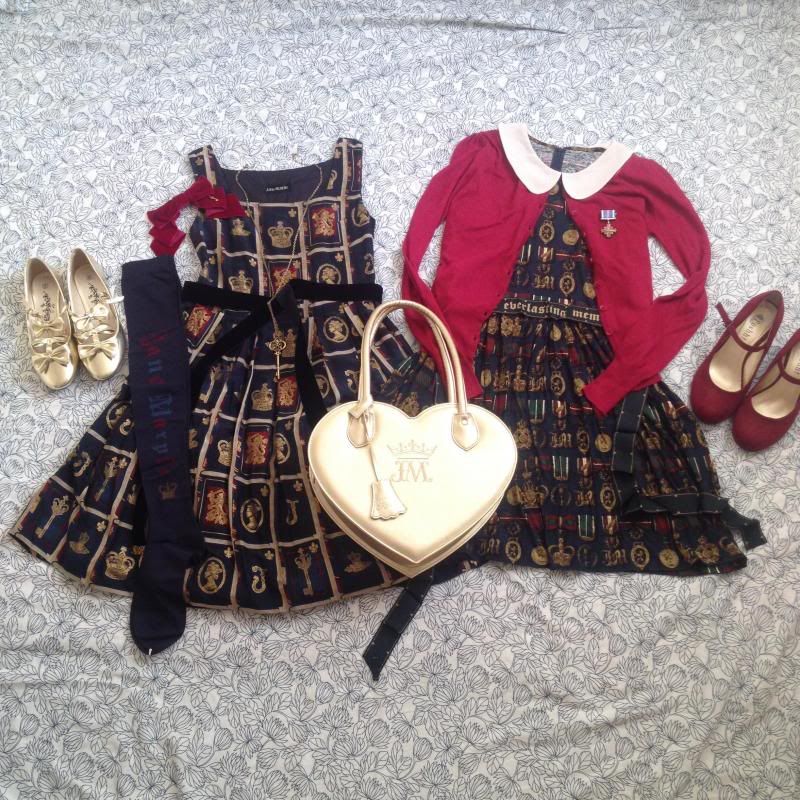 Jane Marple royal library and royal order & JM socks and bag

Bordeaux



Jane Marple Royal stamp OP & necklace and IW crown bag



Juliette et Justine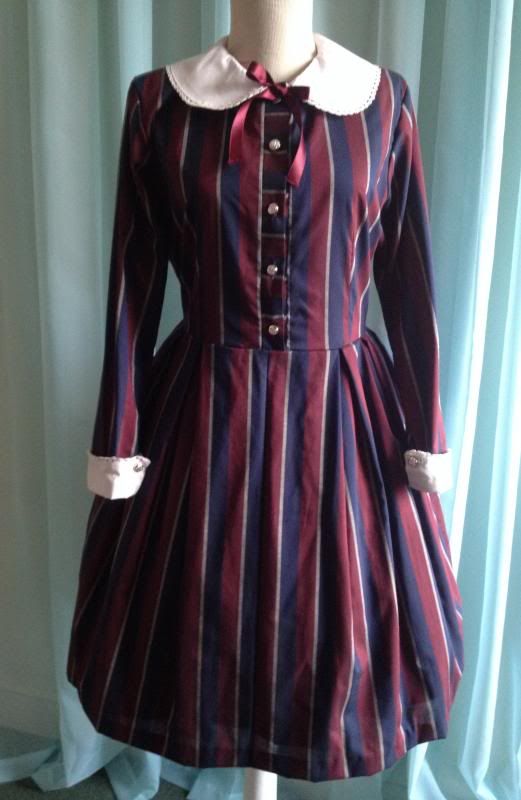 By Indie brand Little Drawer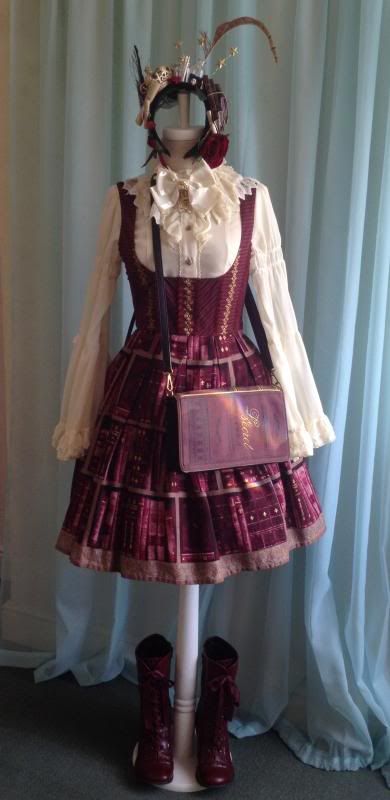 Innocent World JSK & boots, Btssb blouse, handmade headdress and offbrand bag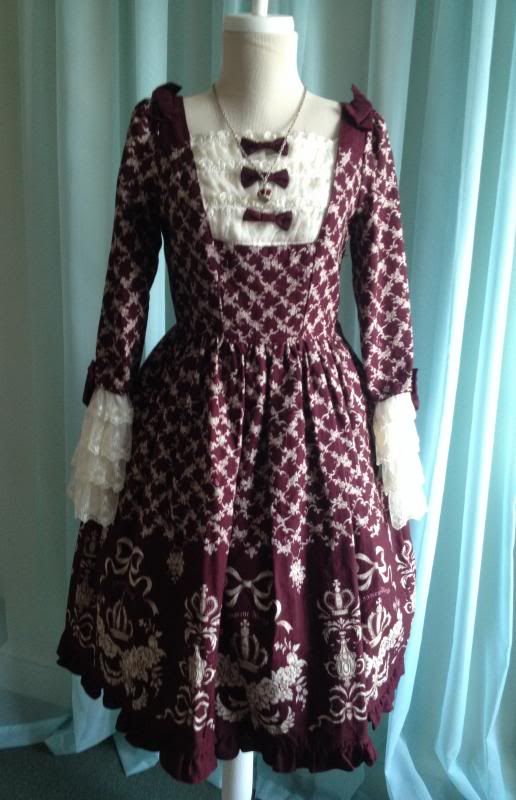 Innocent World charles crown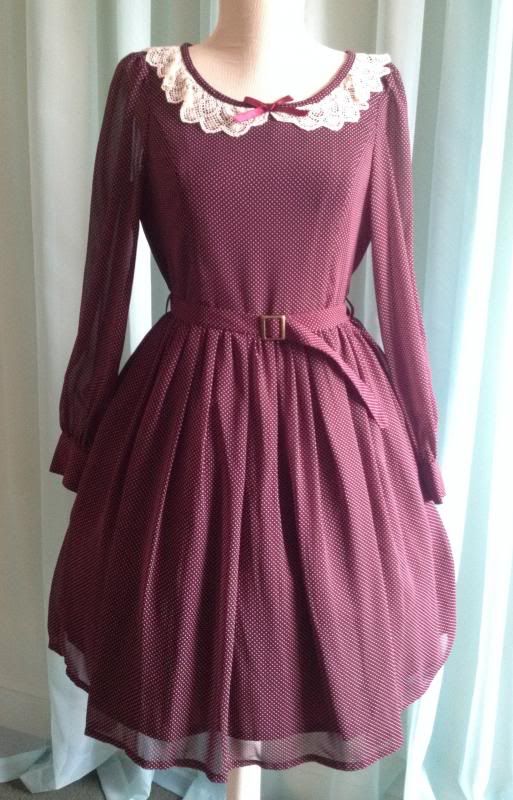 Innocent World little dot OP

Lighter colours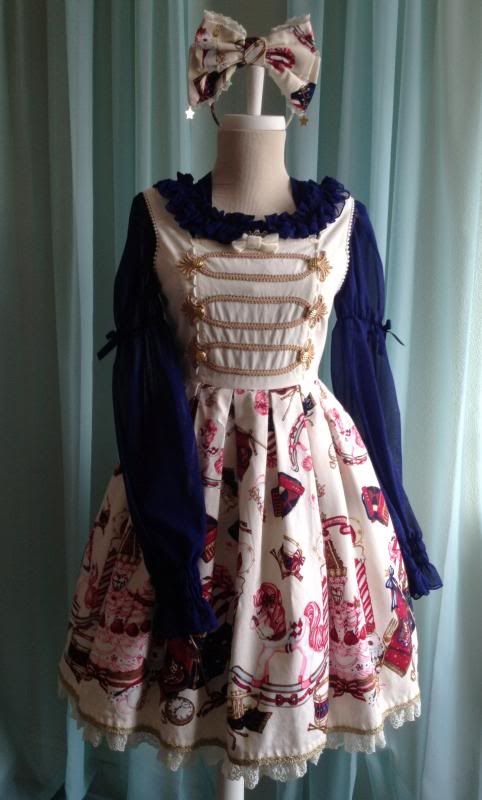 Angelic pretty Holy Night Story, Alice and the pirates blouse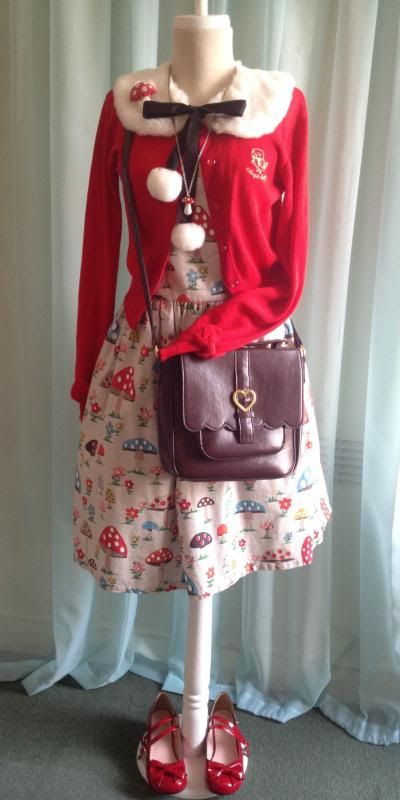 Cath Kidston dress, AP cardigan and collar, DreamV shoes and Swimmer bag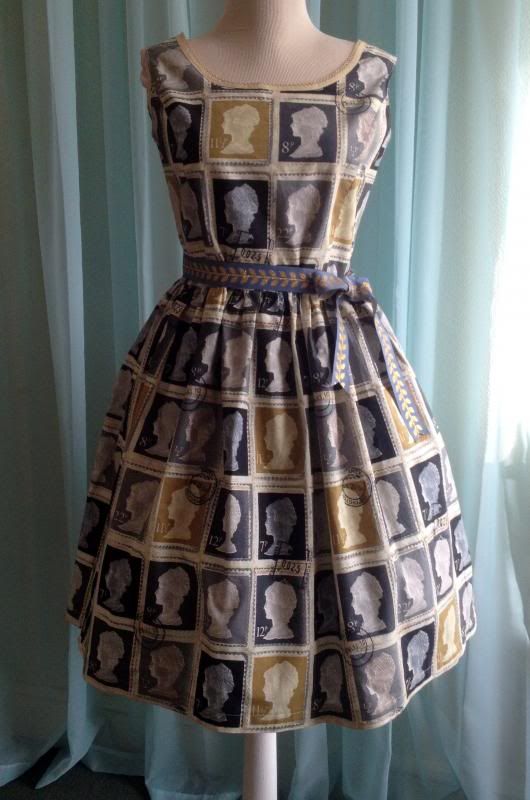 Handmade (still needs work)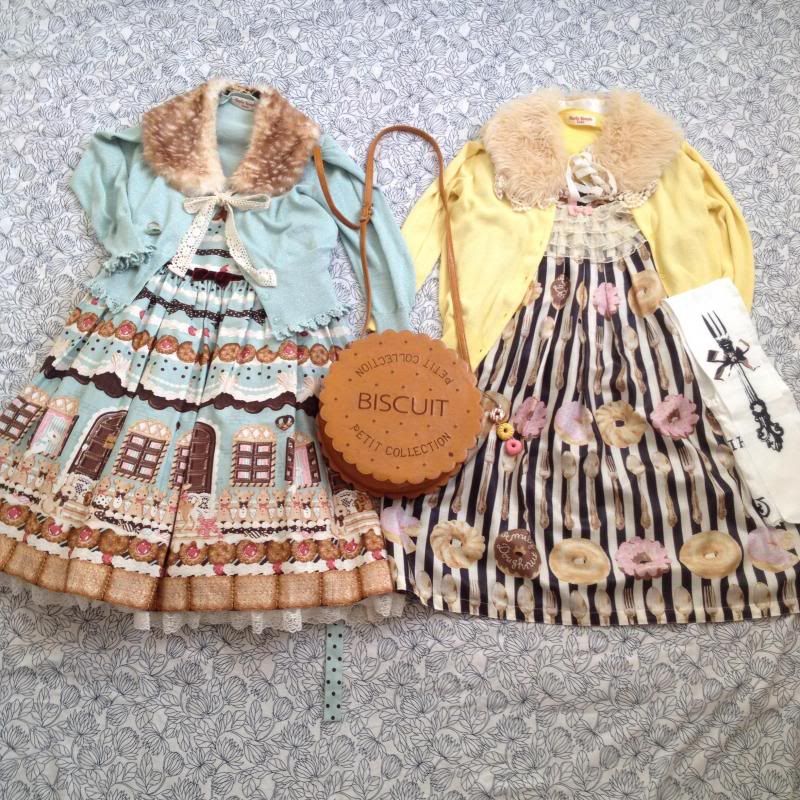 Angelic pretty sweet cream house, Emily Temple Cute donut OP, ETC cardigans, Merry go round Tights and Swimmer bag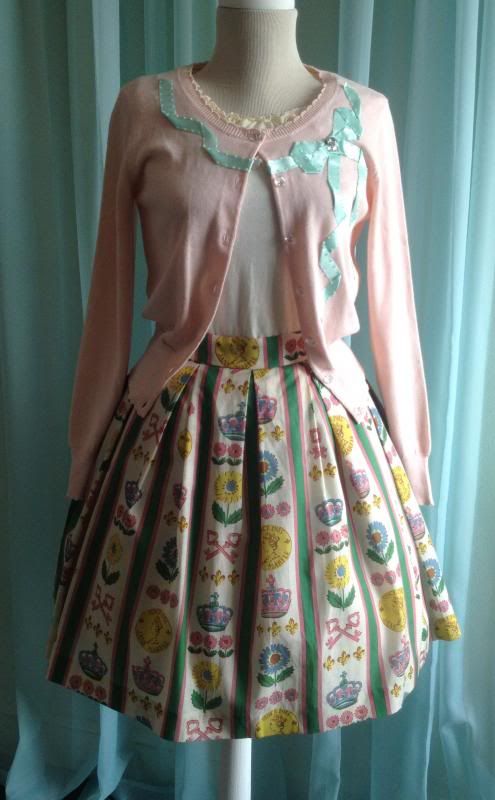 Jane Marple Crown Stripe skirt, Emily Temple Cute cutsew & cardigan



Juliette et Justine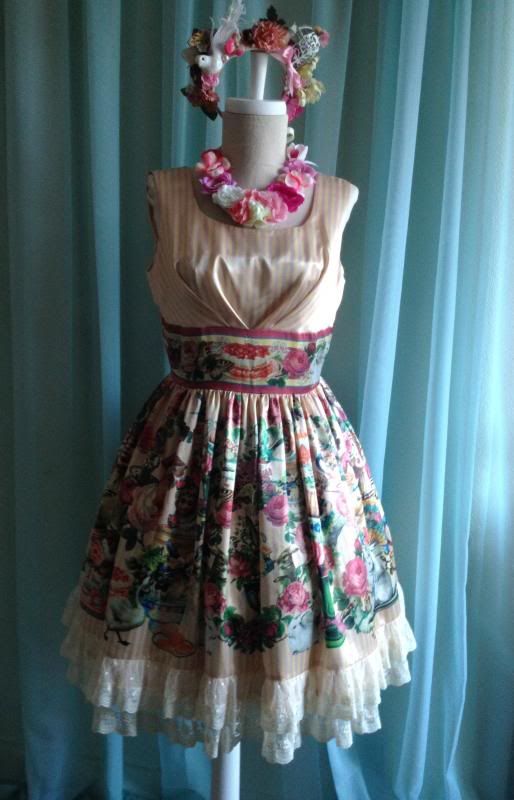 Juliette et Justine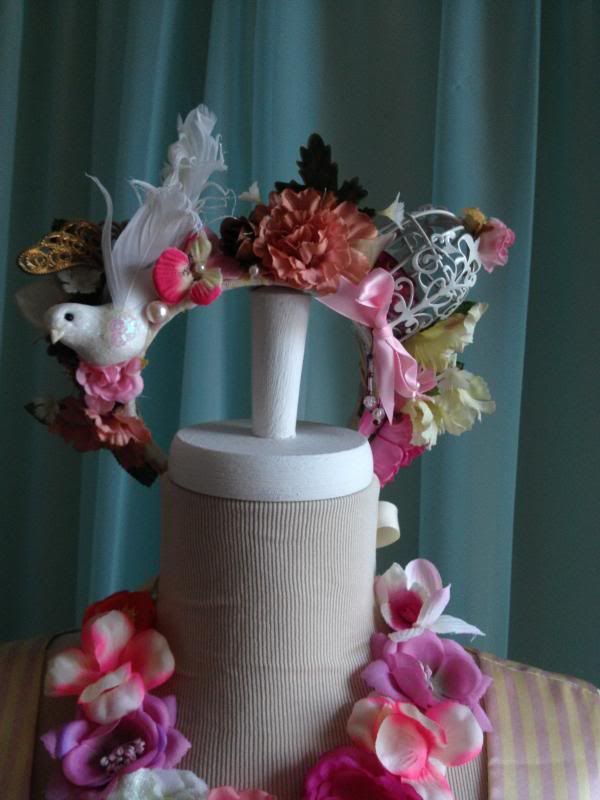 Juliette et Justine JSK, Btssb blouse, Triple Fortune bonnet, Jane Marple bag and Victorian Maiden boots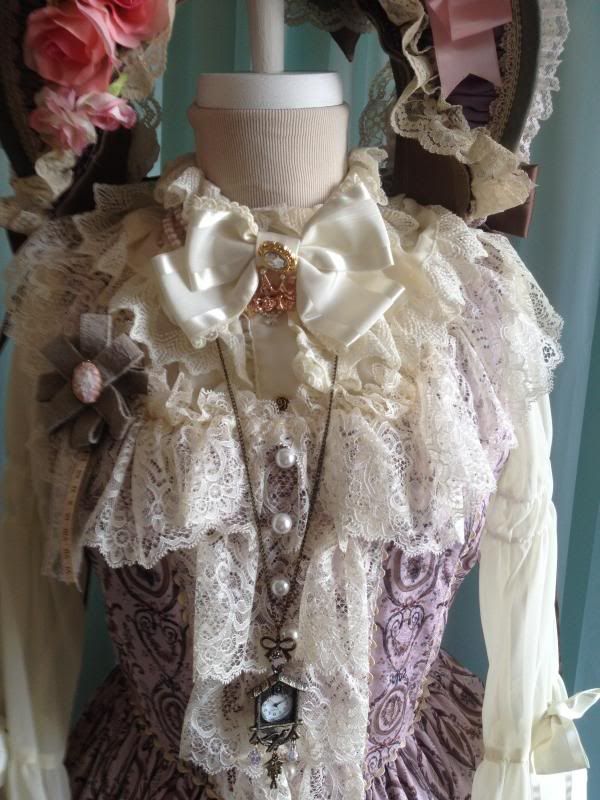 Juliette et Justine
A dream dress of mine that I found recently :)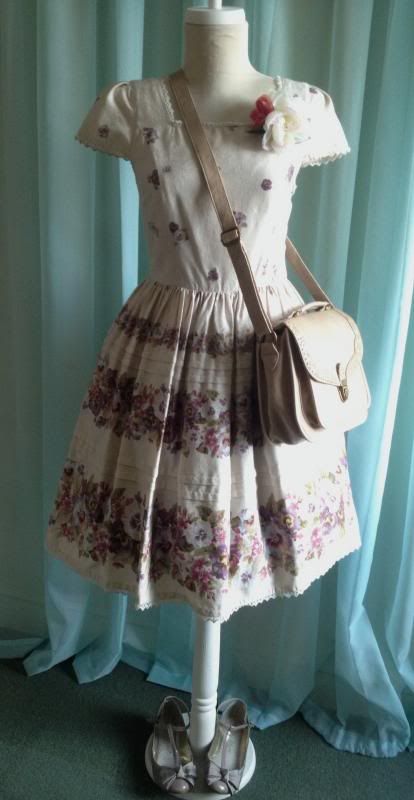 Innocent World antique pansy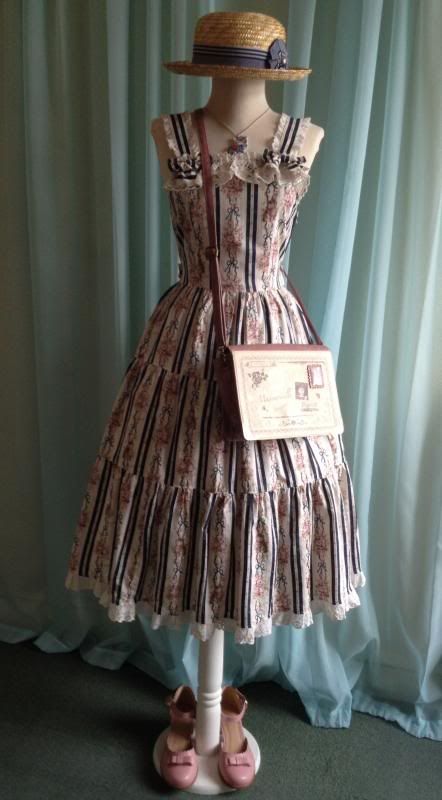 Innocent World classical kitty, Axes Femme bag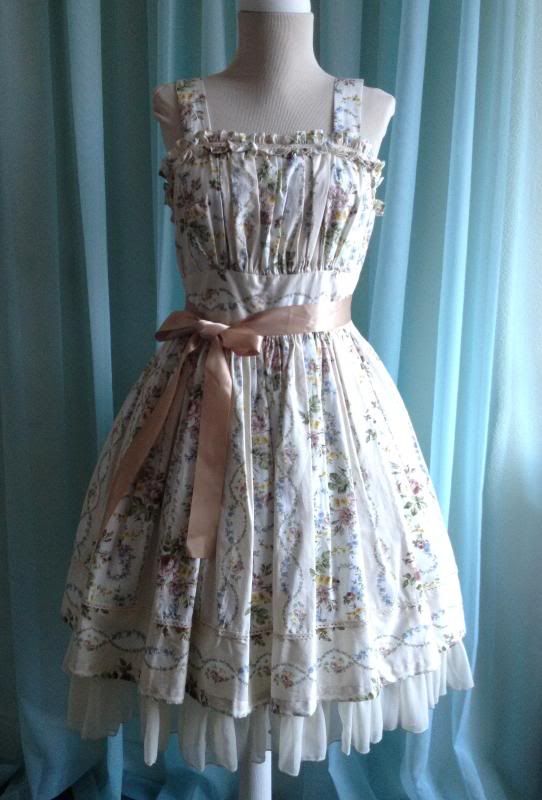 taobao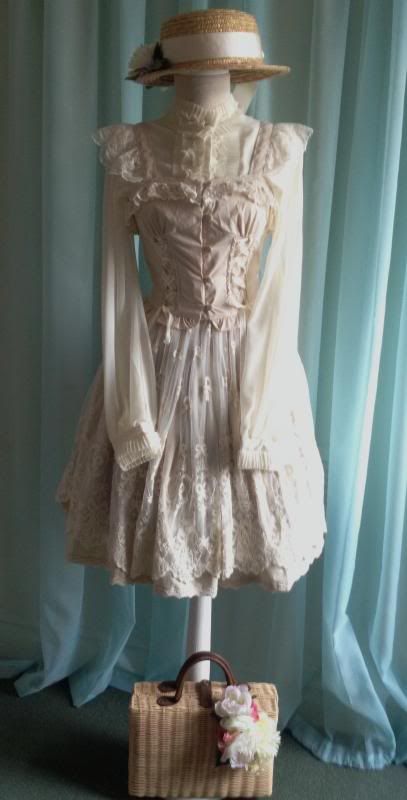 St Tears (taobao)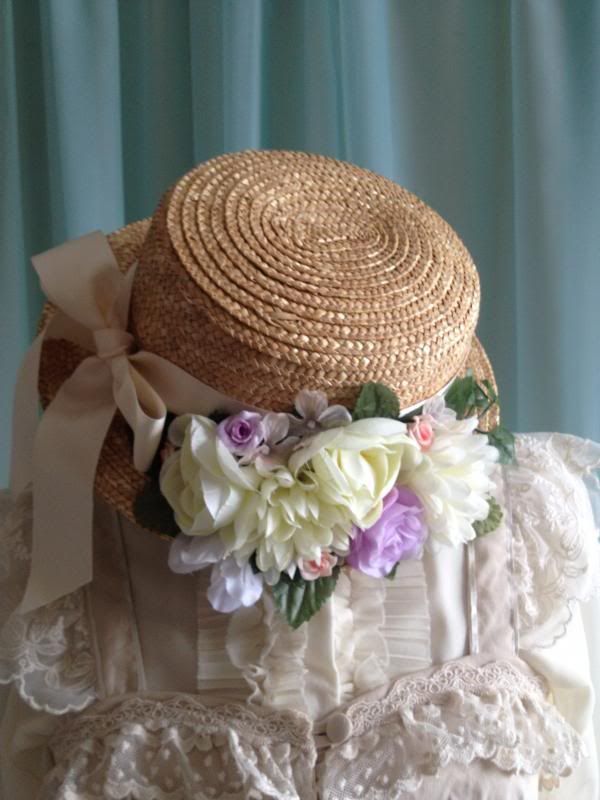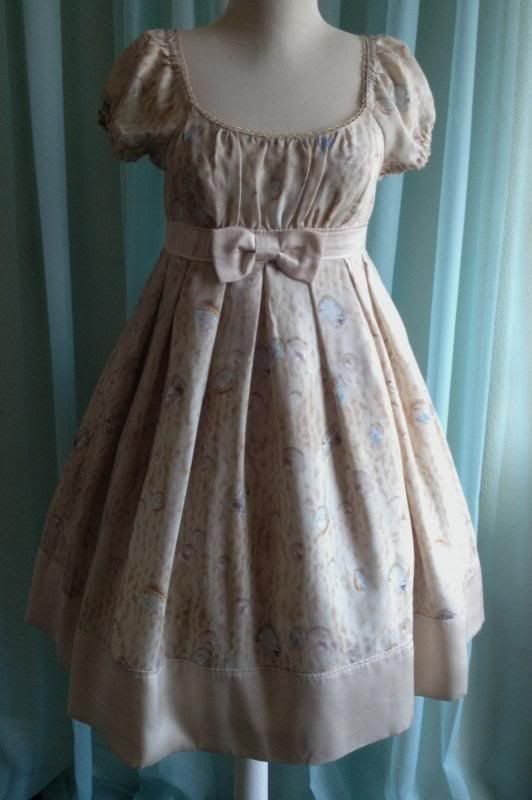 Emily Temple Cute knit jewelry OP



Emily Temple Cute knit jewelry JSK



Angelic Pretty Holy Lantern, Putumayo necklace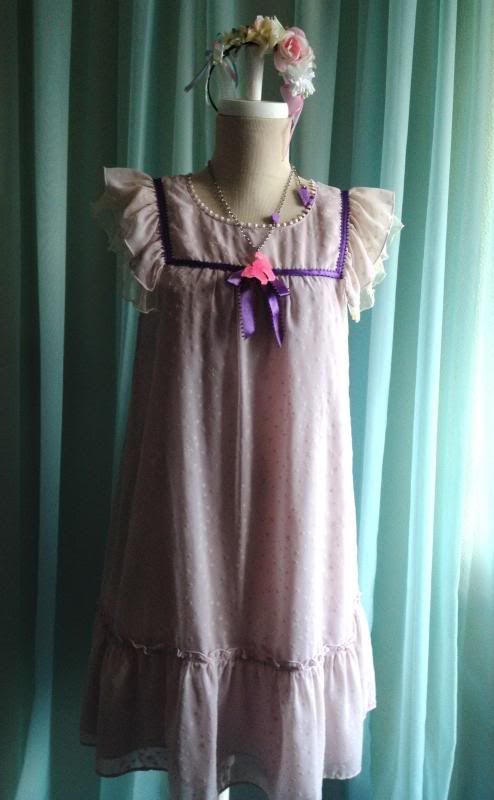 not quite lolita: Emily Temple Cute OP and Milk cat & mouse necklace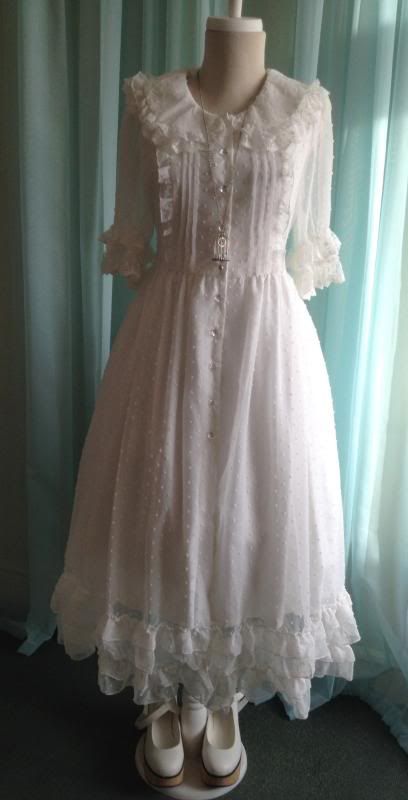 White OP Taobao

Dresscoats, coats and capes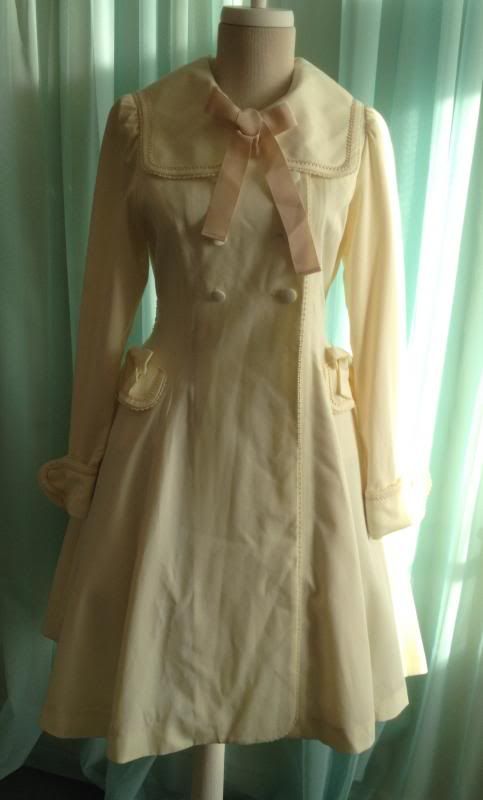 Victorian Maiden (looks a little sad after being squashed in my wardrobe)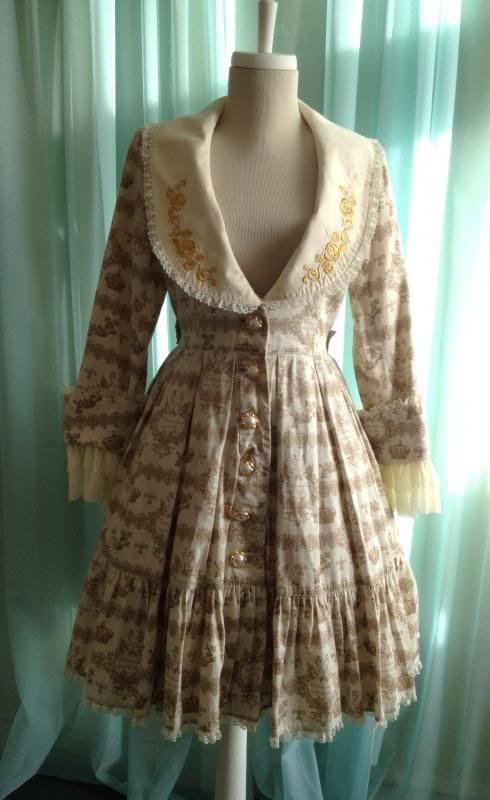 Metamorphose swan border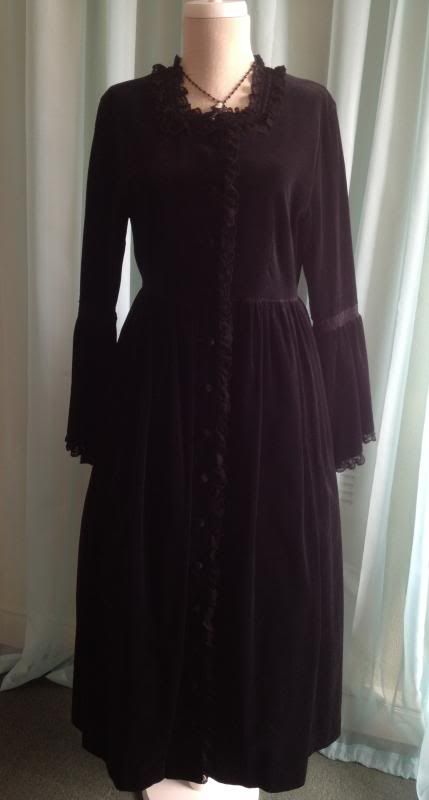 Garland long velvet OP/dresscoat
this is great for all the longer stuff I seem to have now.



Taobao fawn fur cape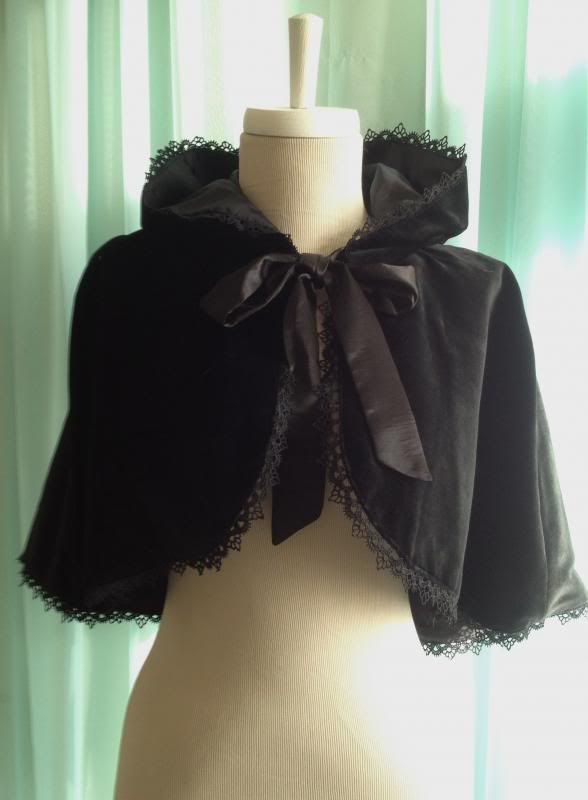 handmade velvet capelet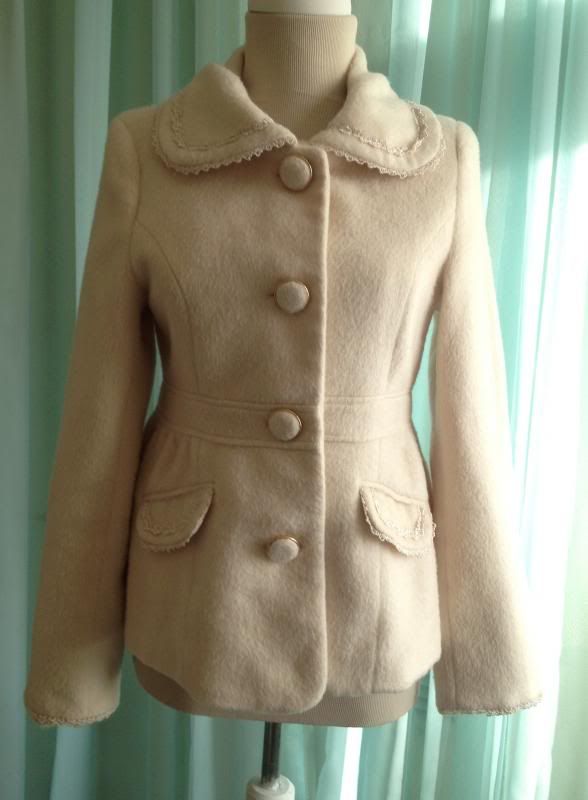 DreamV



offbrand velvet coat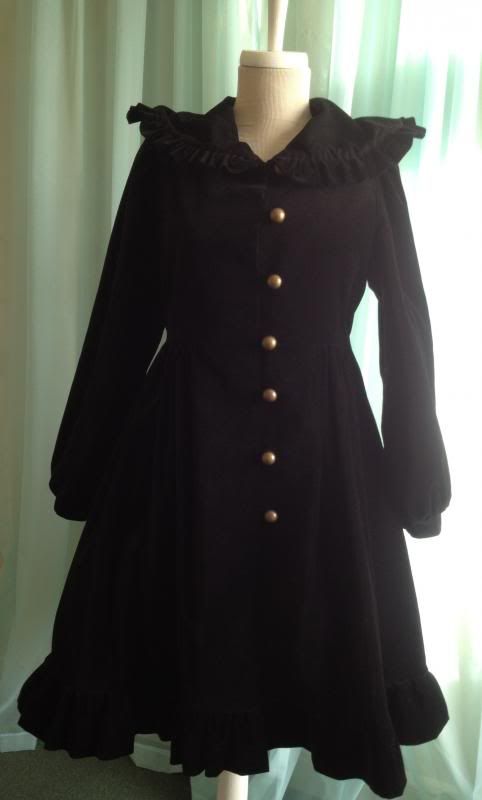 Taobao

Tights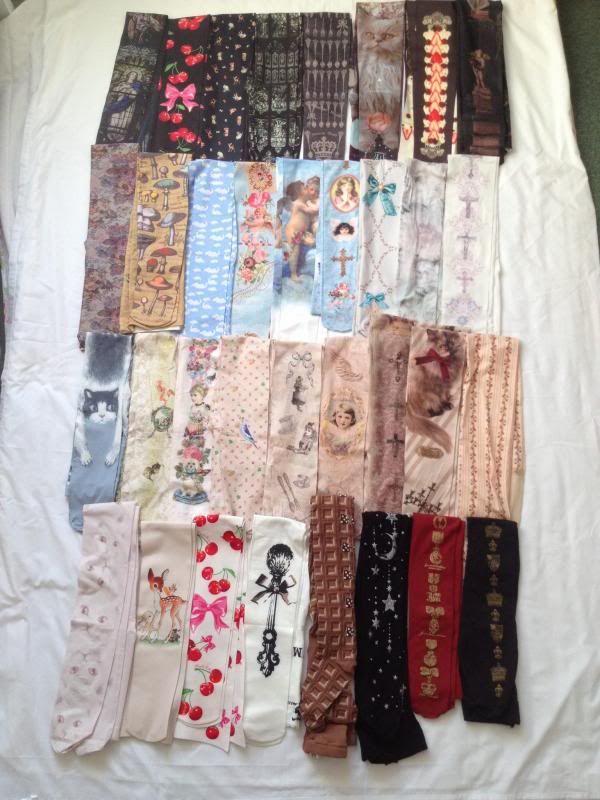 I love printed tights! I cant get enough of them and have a wishlist for more.

Accessories


light accesories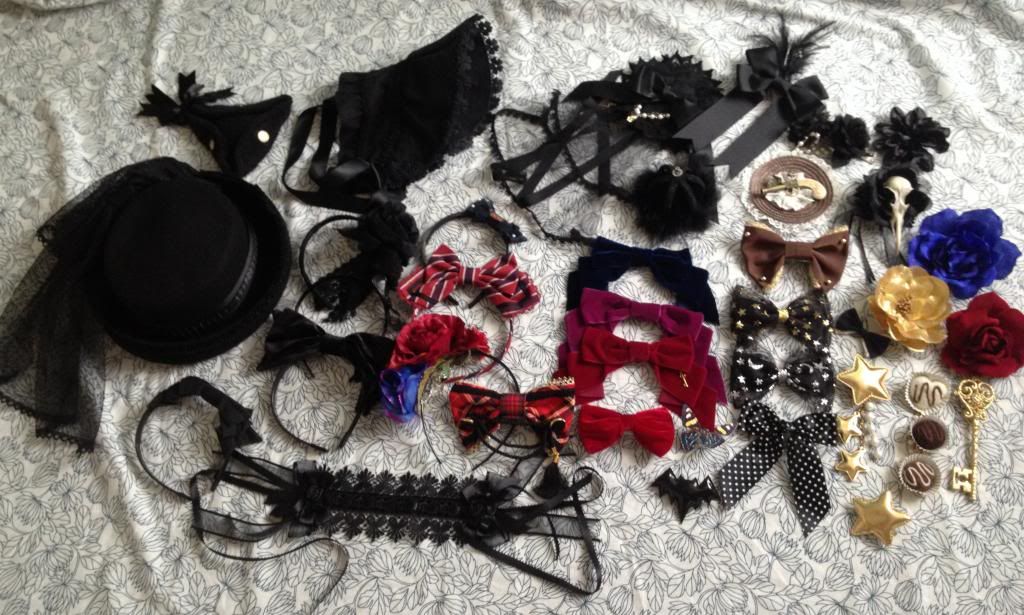 dark accessories

Jewelry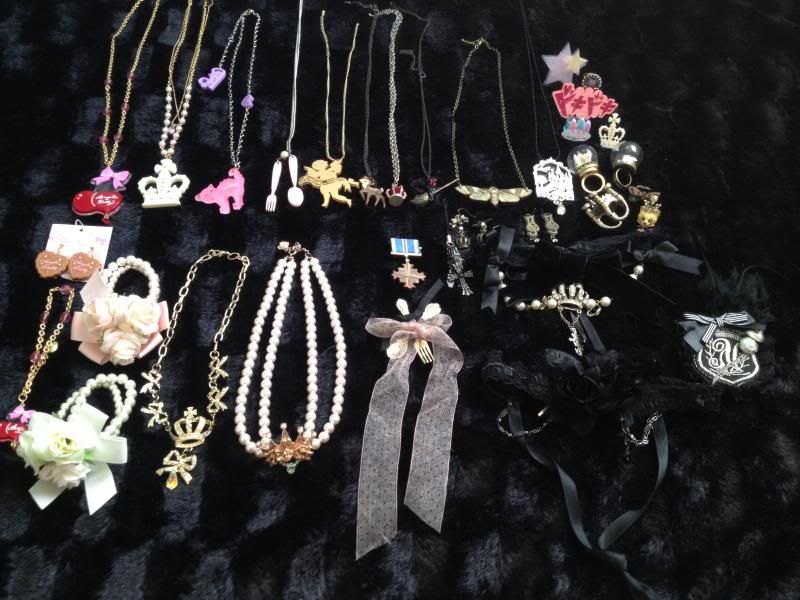 Just a few of my brand and Indie brand pieces