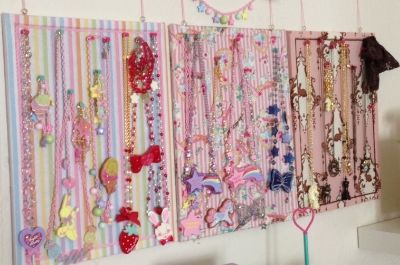 I had a few people asking how I made my necklace boards on my wardrobe post so I decided to do a tutorial. It's a very cheap and easy project that has a lot of options of creativity and can make a wall look a whole lot more decorative. This is really great if you're like me where you always see cute fabric that you never have anything you'd ever realistically use it for. It does help to pick a fabric with a simple design or a larger print since the jewelry you hang will hide small details.

What you need:


- Cork board (one with no chipboard back*)
- Fabric
- Needle
- Matching thread
- Scissors
- Push Pins
- Decorations (optional)
- Some way to hang it (I used embroidery thread)

I bought my cork boards from Daiso and they do not have a stiff board behind the cork. Be sure to get a board that is just cork with no backing or you will have difficulties penetrating it with a needle.

Step 1:


Measure your fabric to go over the side and roughly 1 cm over the back of the cork.

Step 2:


Use your push pins to pin the fabric down.

Step 3: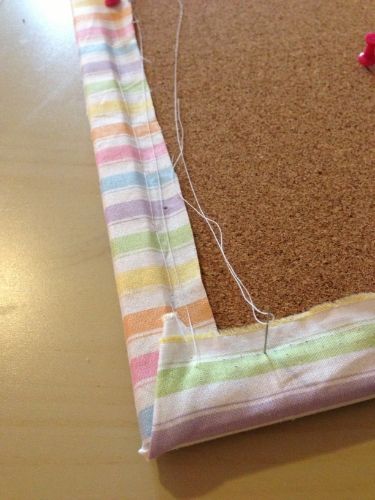 Stitch it to the cork close to the border. You can put some distance between stitches on the back, but keep them close in the front. I have mine about an inch a part.

Step 4: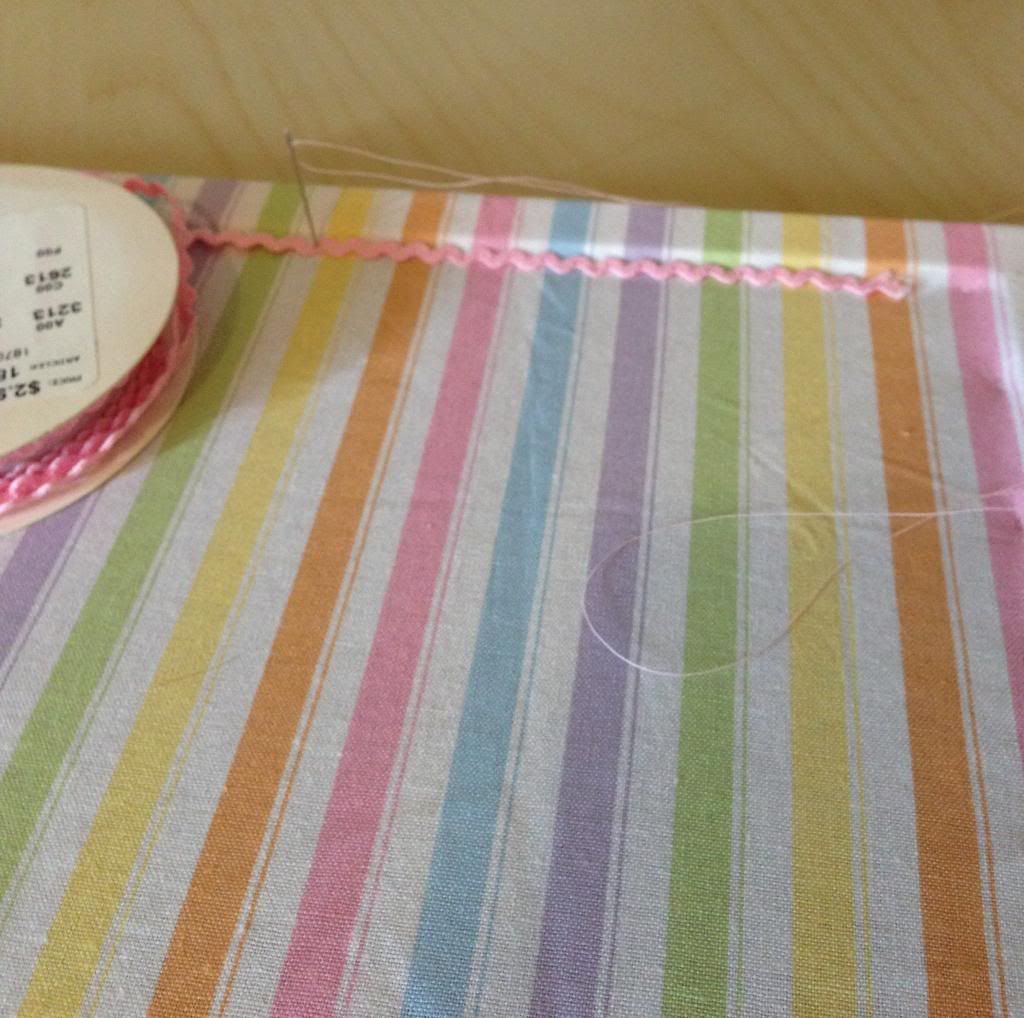 If you'd like, add some decoration to the border. On this I used some ric-rac to cover the stitch, on another I used a rope-like border. You can use most anything like pearl strings, lace, ruffles, pom-poms, or whatever else looks nice with your fabric.

Here's so you can see the difference between having the border and not. I think it's looks a little more finished and clean with a border. (yes, it's wrinkled and it'd be better to iron it before putting together, but the jewelry hides the wrinkles so I didn't mind)



Step 5:
Attach it to the wall. My boards had small screws with loops that were easy to screw in to the wood border by hand and I attached loops of embroidery thread to hang on the wall. Your cork board may have have another way to attach to the wall though.

A couple pics: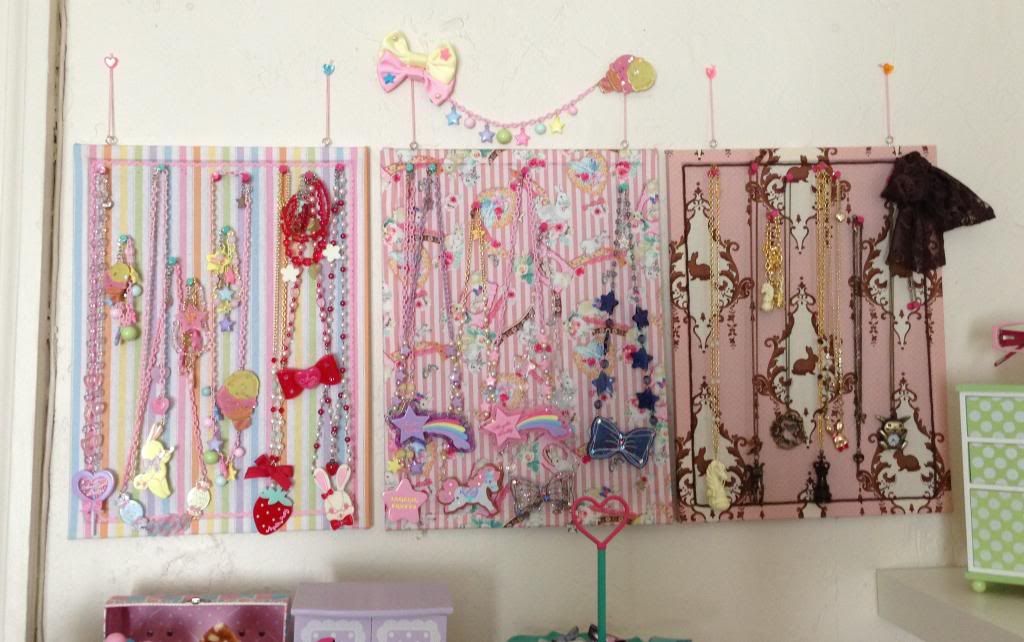 Hope you enjoyed this tutorial! Let me know if you have any questions.