Alice went to visit the Queen for a day of fun.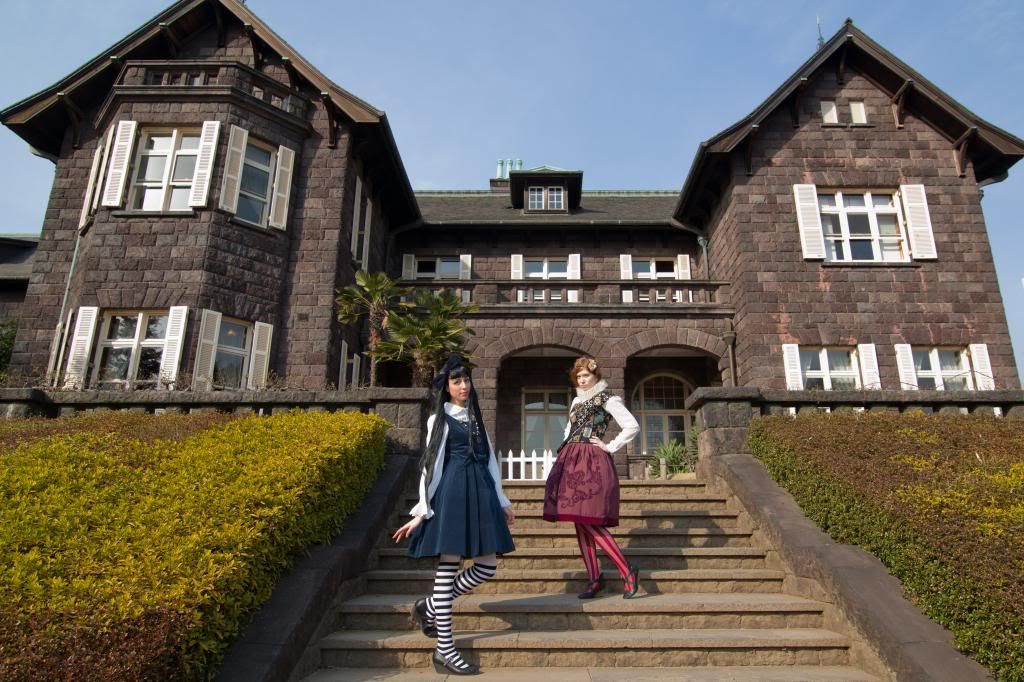 "What shall we do today?" asked Alice.
"Let us start with a cup of tea," said the Queen.
"Wonderful, I'll make a pot!"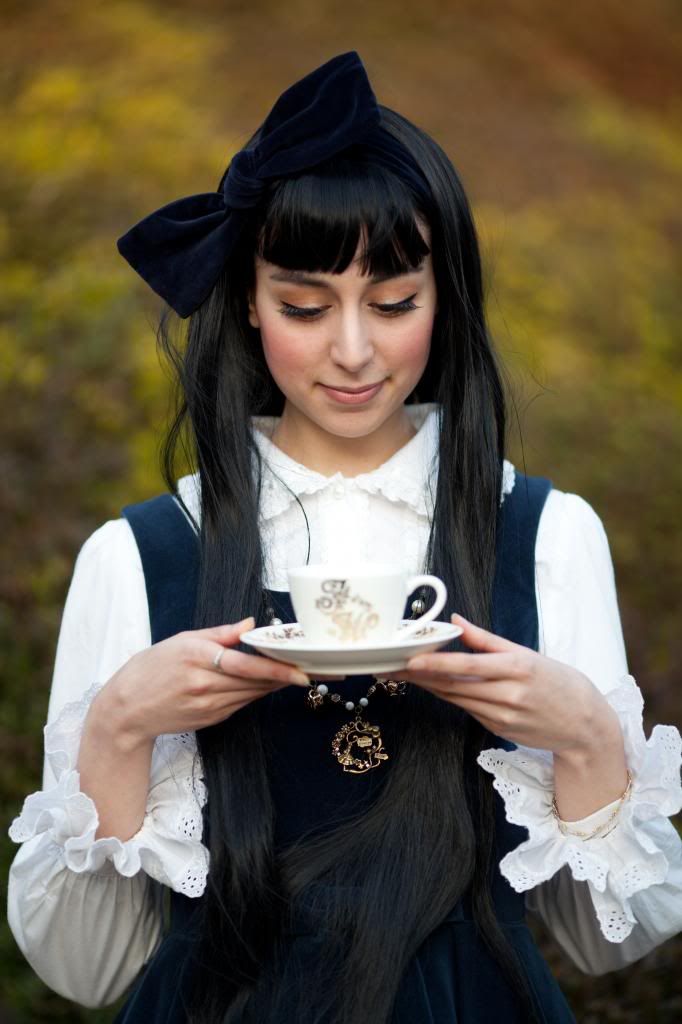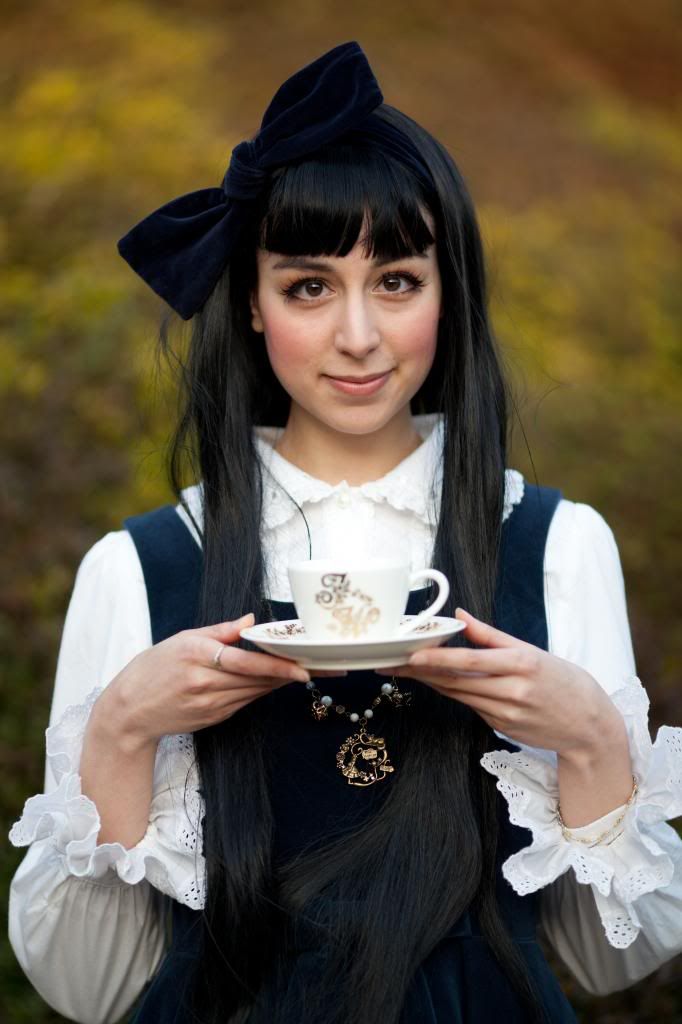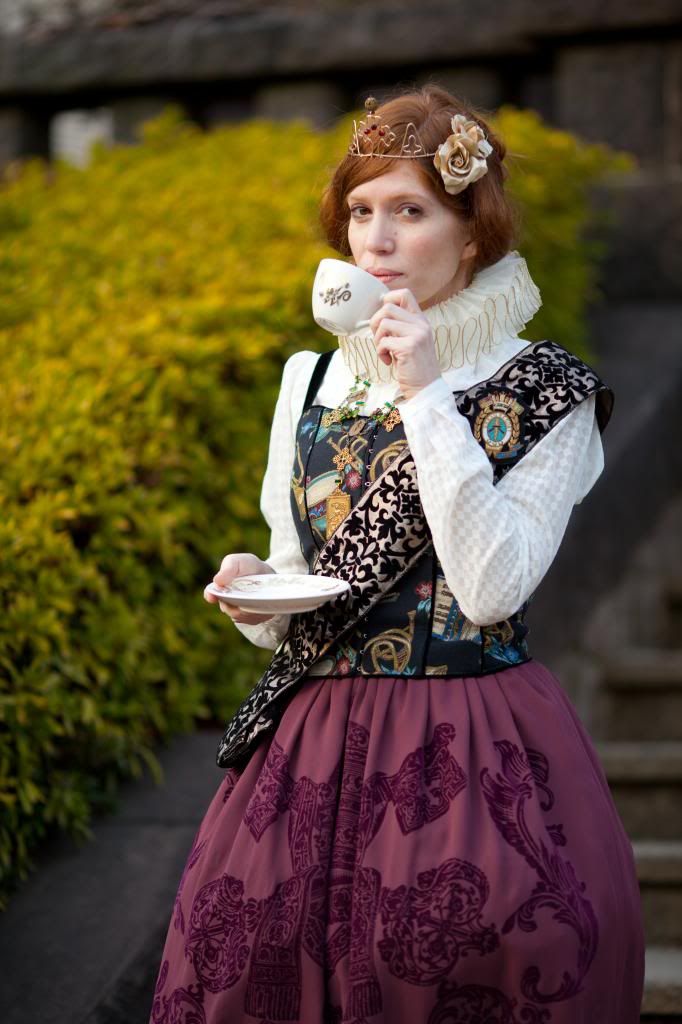 "Is this Darjeeling? I only drink Earl Gray!!!"
The Queen was furious.
Alice was so frightened she ran away into the garden.
"I do hope she doesn't catch me," she thought.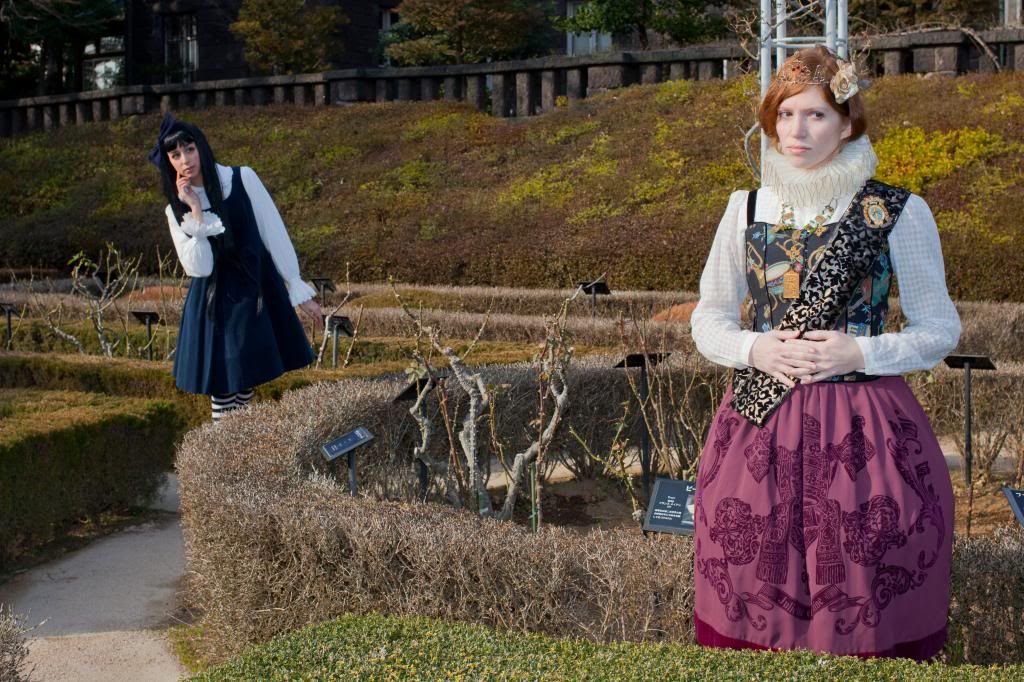 "There you are!"
Alice thought the Queen would scold her again, but instead she apologised for her hasty temper.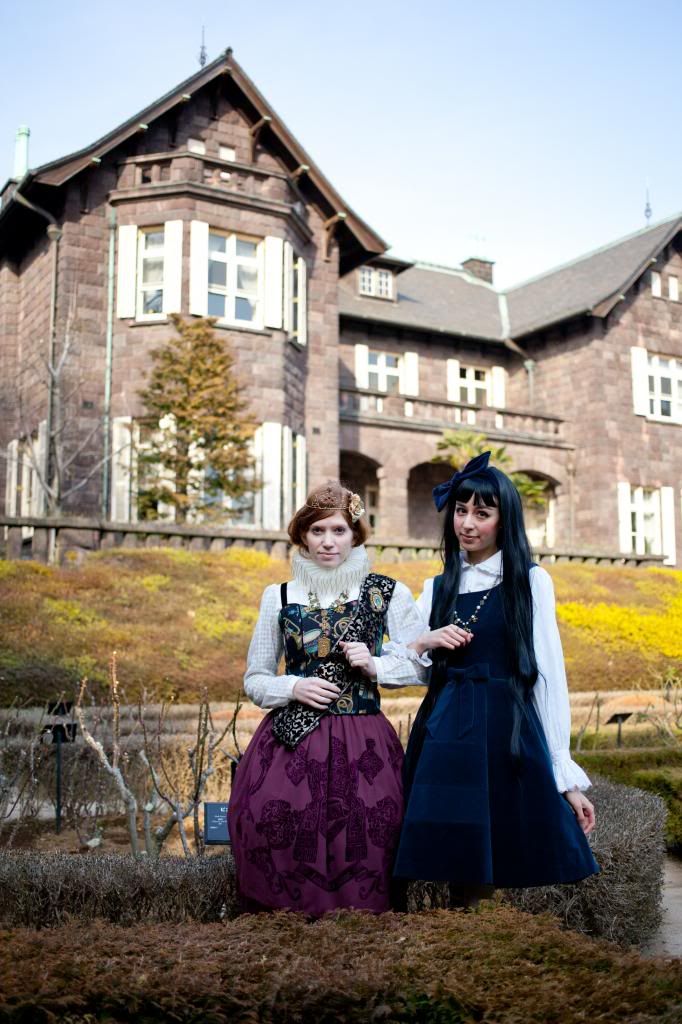 "Let us have a friendly game of cards and make up" the Queen proposed.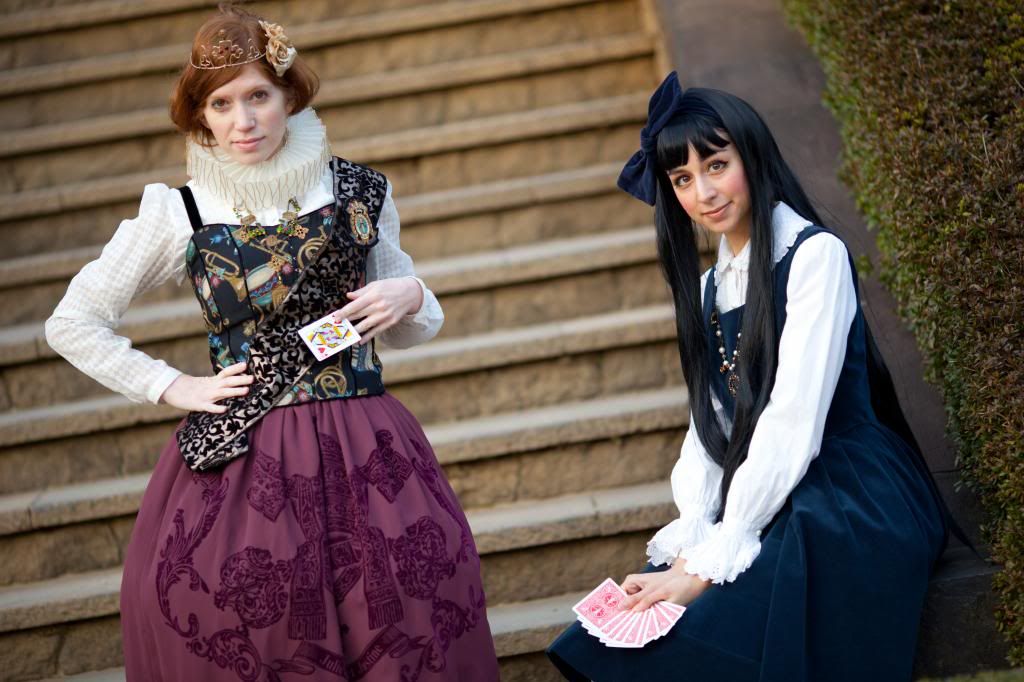 "Aha," said Alice, "I think I may have a winning hand this time!"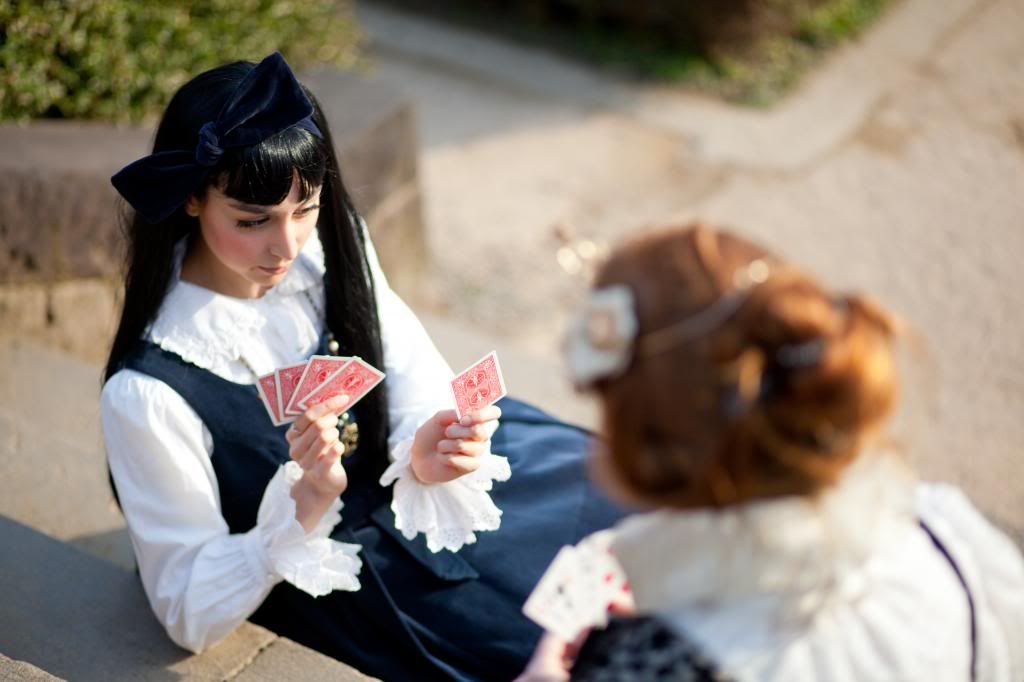 "Bah, I declare playing cards banned in this kingdom!" the Queen cried, and threw her cards at Alice.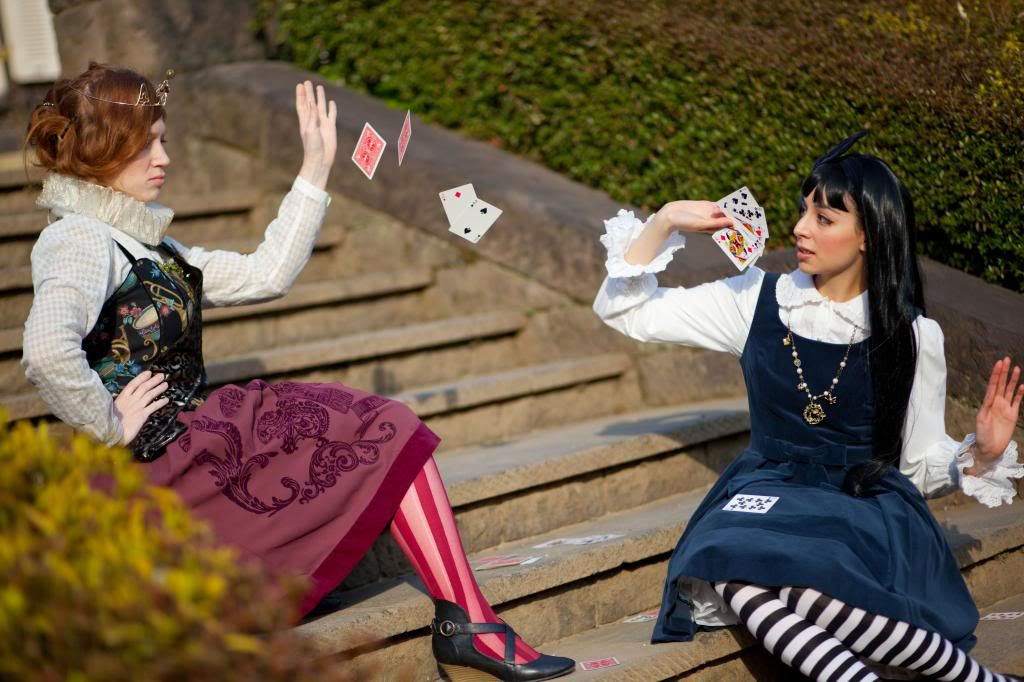 "Oh dear," sighed Alice, "why do I pay visits to the Queen anyway?"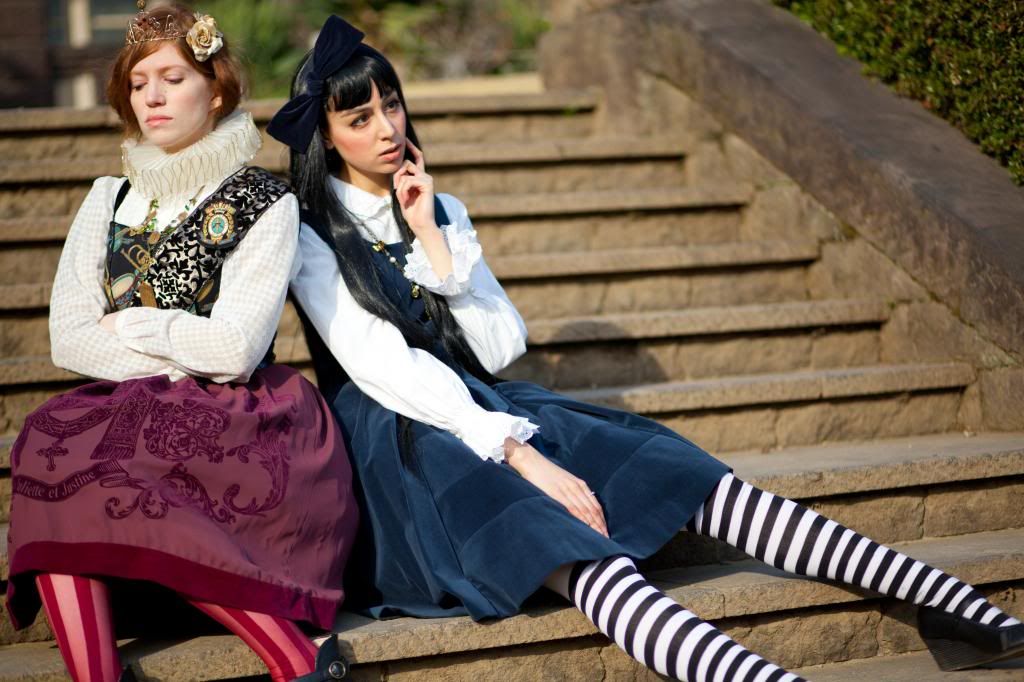 THE END
Bonus photos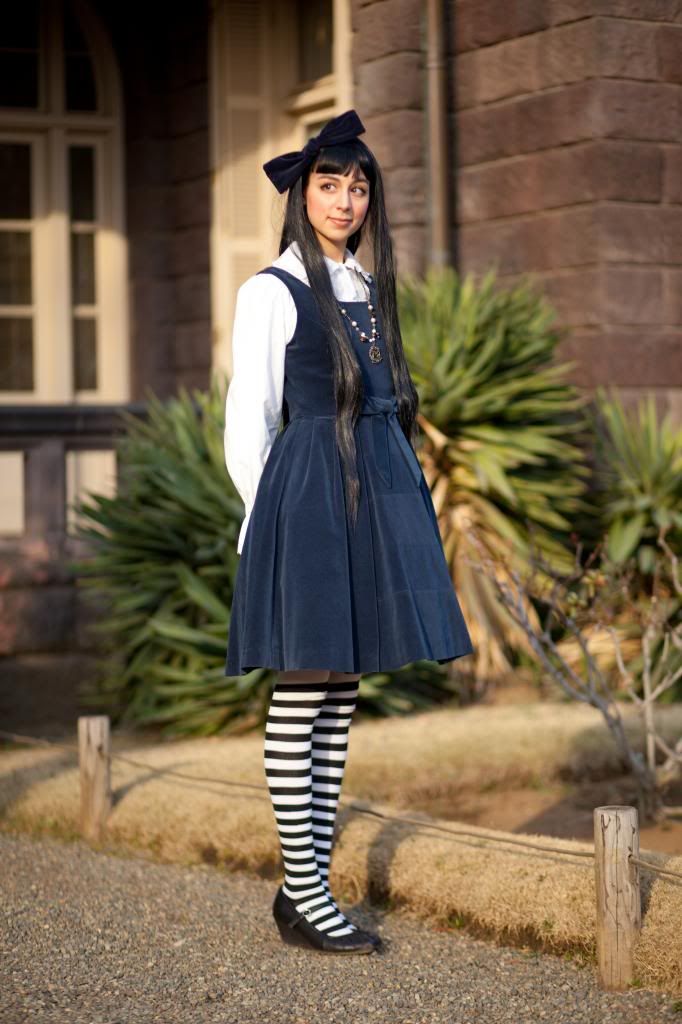 Alice wears:
Headbow - Jane Marple
Blouse - Anna House
Jumperskirt - Emily Temple Cute
Necklace - Chocochip Cookie
Everything else - offbrand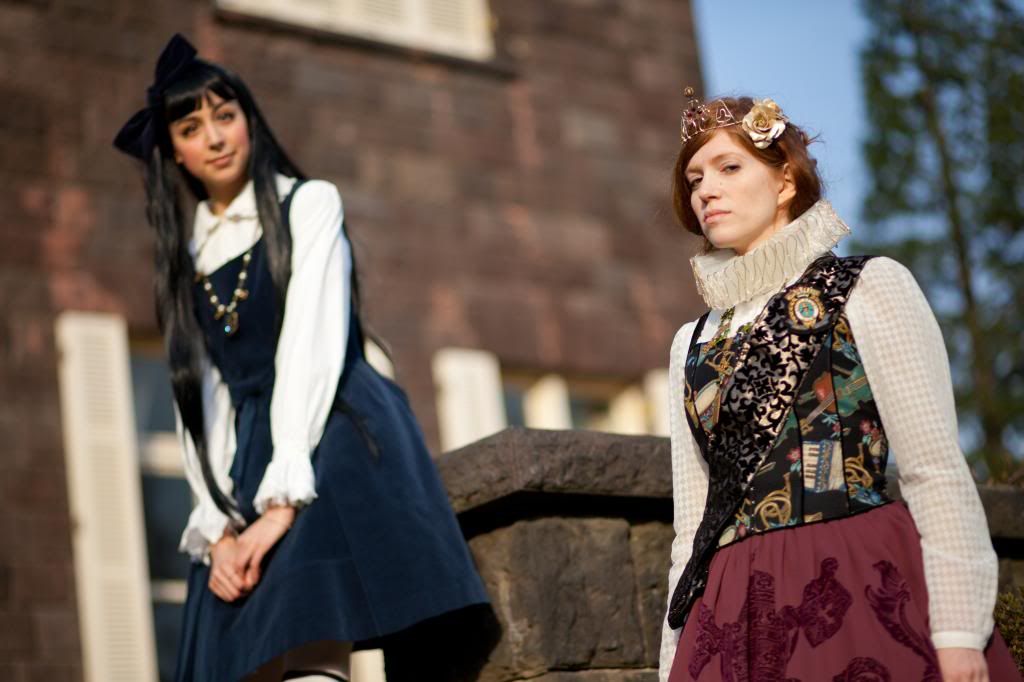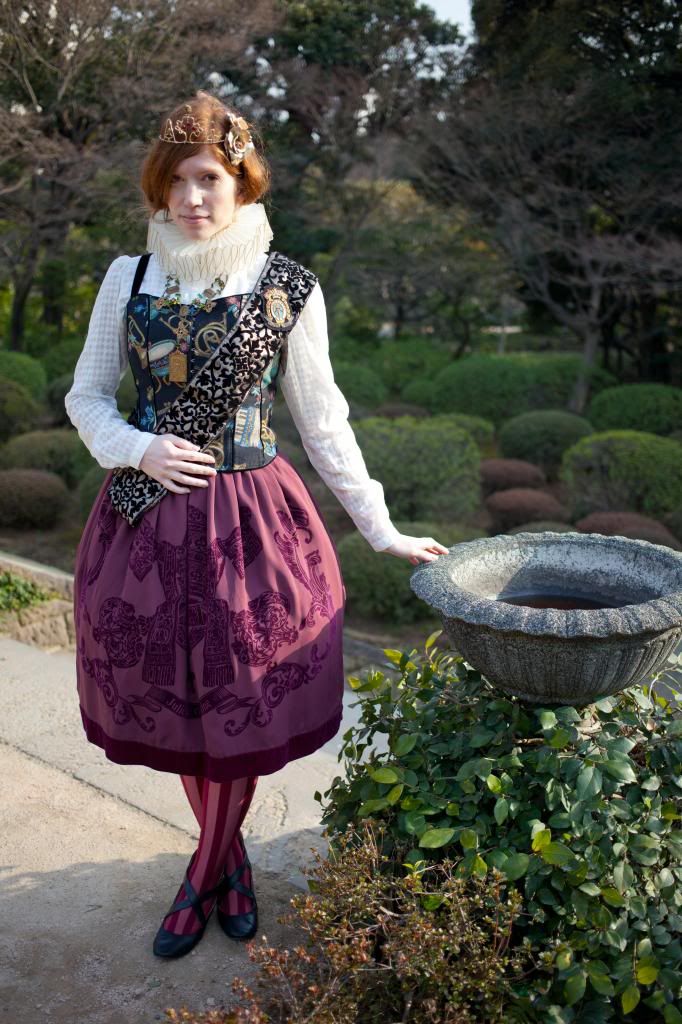 The Queen wears:
Crown, necklace, sash and neck ruff - handmade
Blouse - Excentrique
Vest - Jane Marple
Skirt - Juliette et Justine
Everything else - offbrand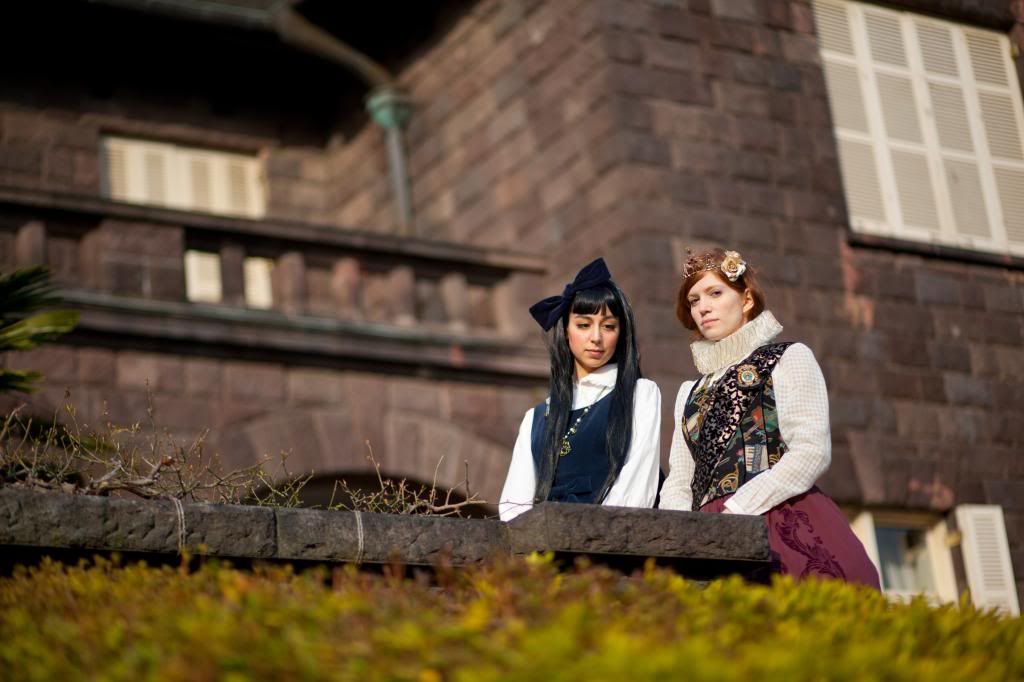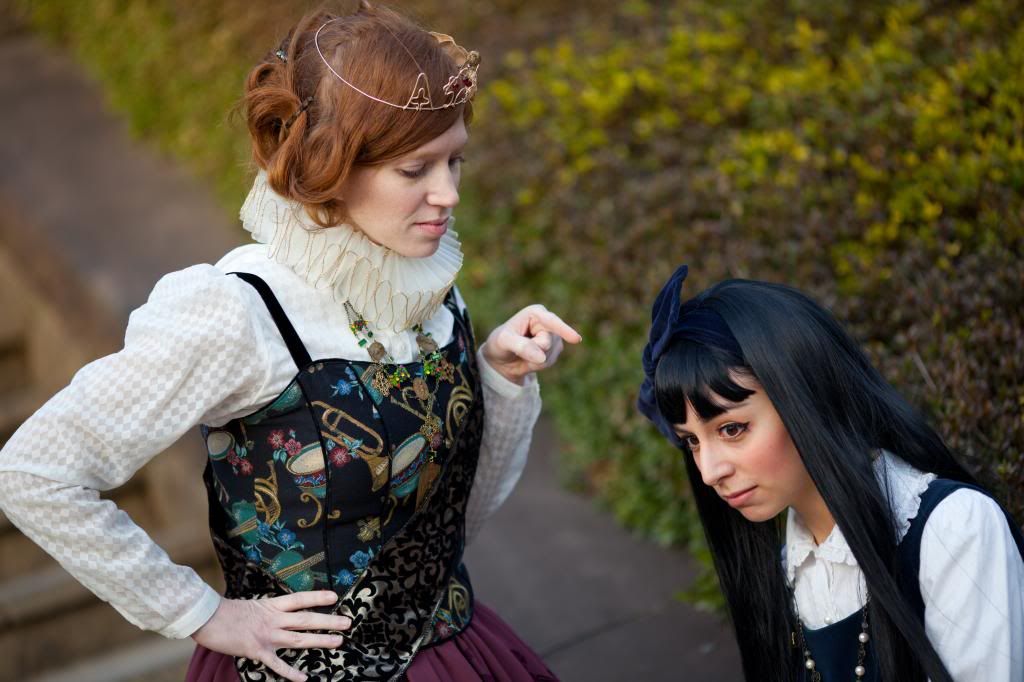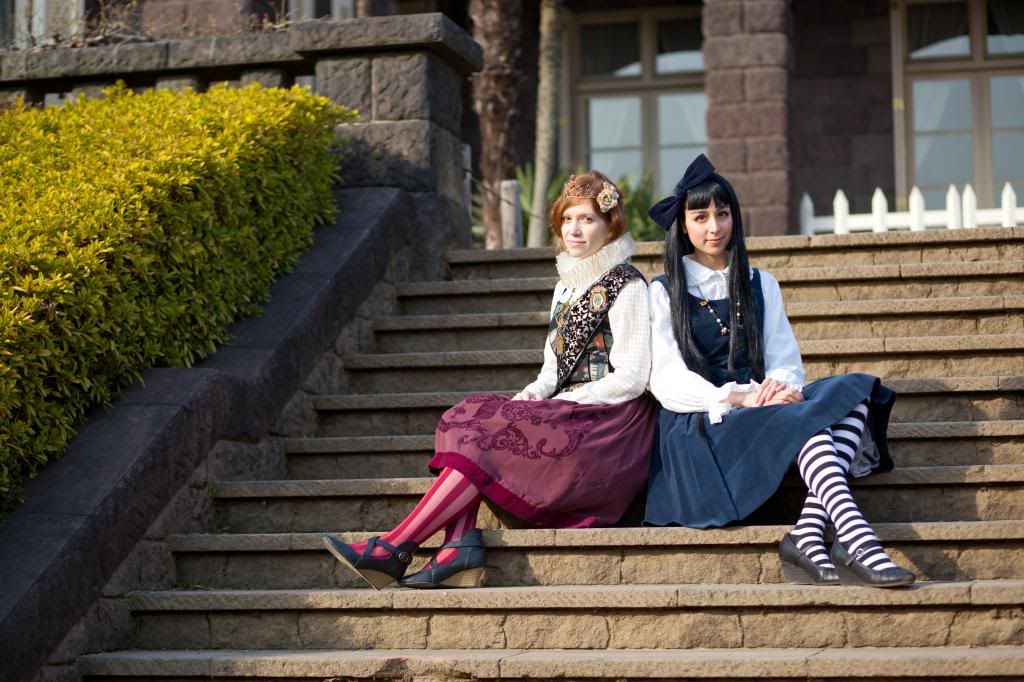 Thank you for viewing our photoshoot!
Please do not repost these images on tumblr, we will be posting them ourselves
Alice (Sapphira) on
tumblr
The Queen (Aviva) on
tumblr
Photos were taken at the Kyu-furukawa Garden in Tokyo
Photographer: Izzy D (consort to the Queen)