Greetings all! Long time no post! I've been into the fashion since 2008 and have slowly built up what I have today. Most of the items I purchased from TJMaxx, EGL Sales Community, Ebay, or just at random places around town. Hope you enjoy!


Metamorphose Thrifted, Bodyline
TJMaxx and Thrifted. I got the shoulder bags (red and brown) at a convention
Innocent World, Betsey Johnson BTSSB, Betsey Johnson, BTSSB and Offbrand
Bodyline, Bodyline, Custom House, Bodyline (not shown are my two pairs of boots)
Headgear: Bodyline and Offbrand
JEWELRY (I am addicted to jewelry)
Everything is Offbrand except for the Flower Necklace. It's Jessica Simpson
All my pearls!
Silver and Steel
Mostly everything here is offbrand.
Red. All offbrand from the Sales Comm or Claires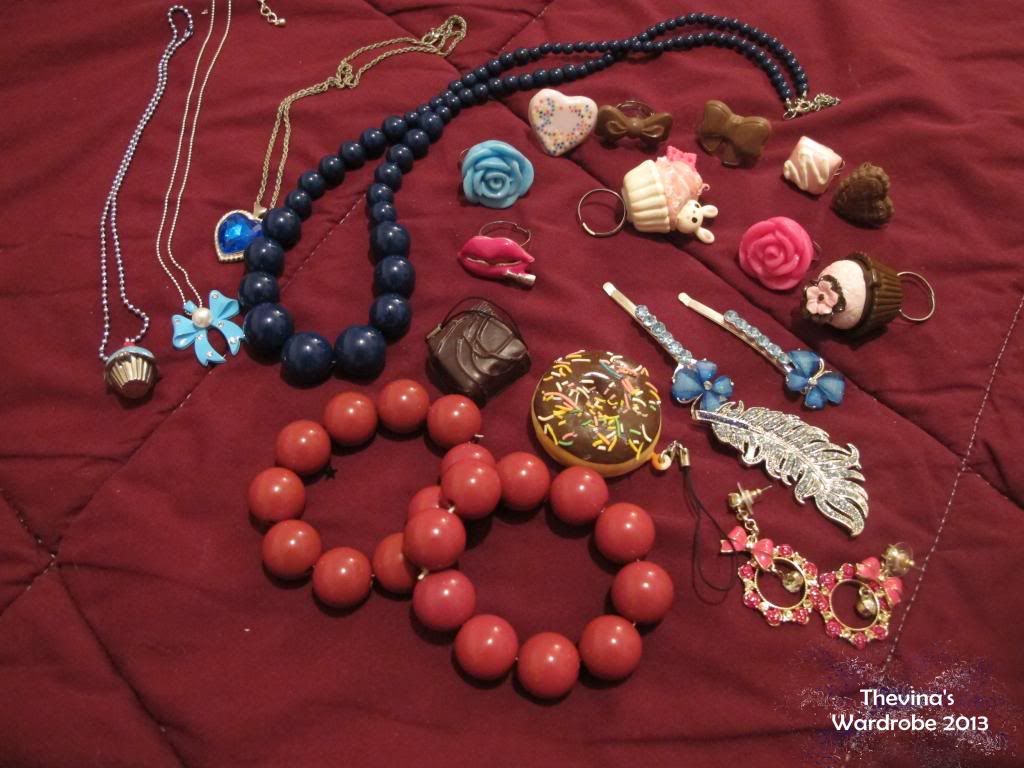 Offbrand, Betsey Johnson, Bodyline, and My Dearest Victoria (sweets rings)
Metamorphose Necklaces and Shoe Clips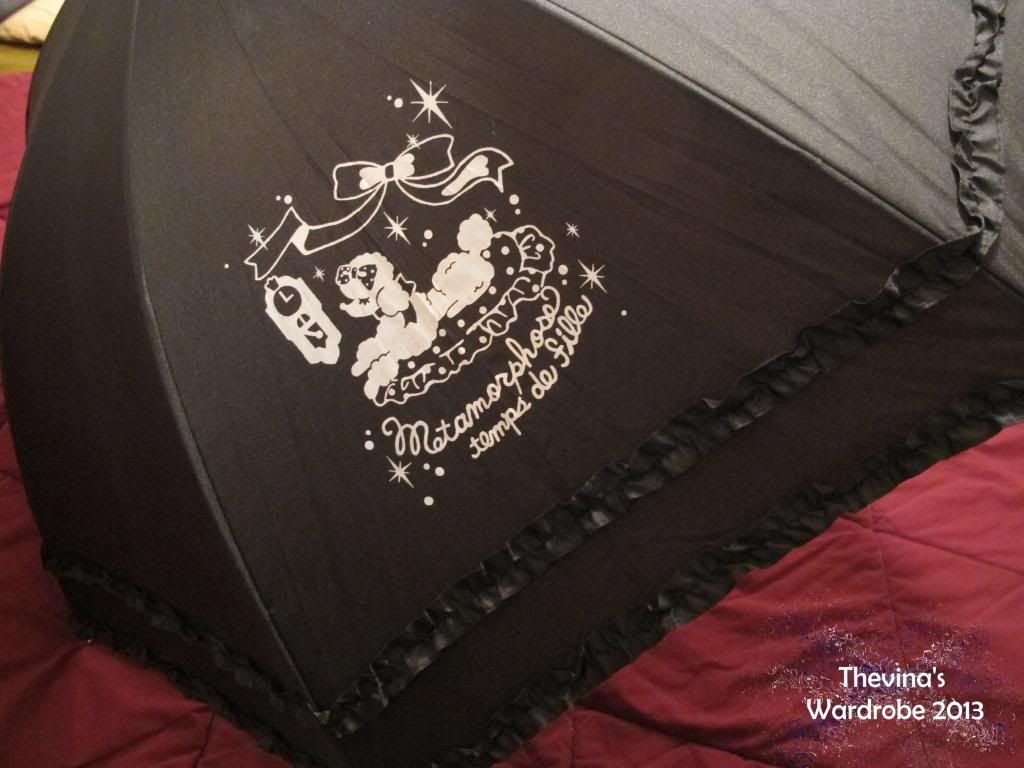 Parasol
ALL SHIRTS (Offbrand and Fan + Friend)
ALL SKIRTS
Both handmade by me
Handmade christmas skirt by me
Black & White Apron Handmade (NOT by me)
Strawberry skirts
Gingham skirt was altered by me
Sweet Skirts
Not sure where the first skirt is from
Second is Bodyline
Handmade Skirts
Blue Tiered skirt was altered by me (added the white ruffle back)
Second skirt was handmade by me
Below the Knee Skirts
(still trying to find a petticoat long enough for these)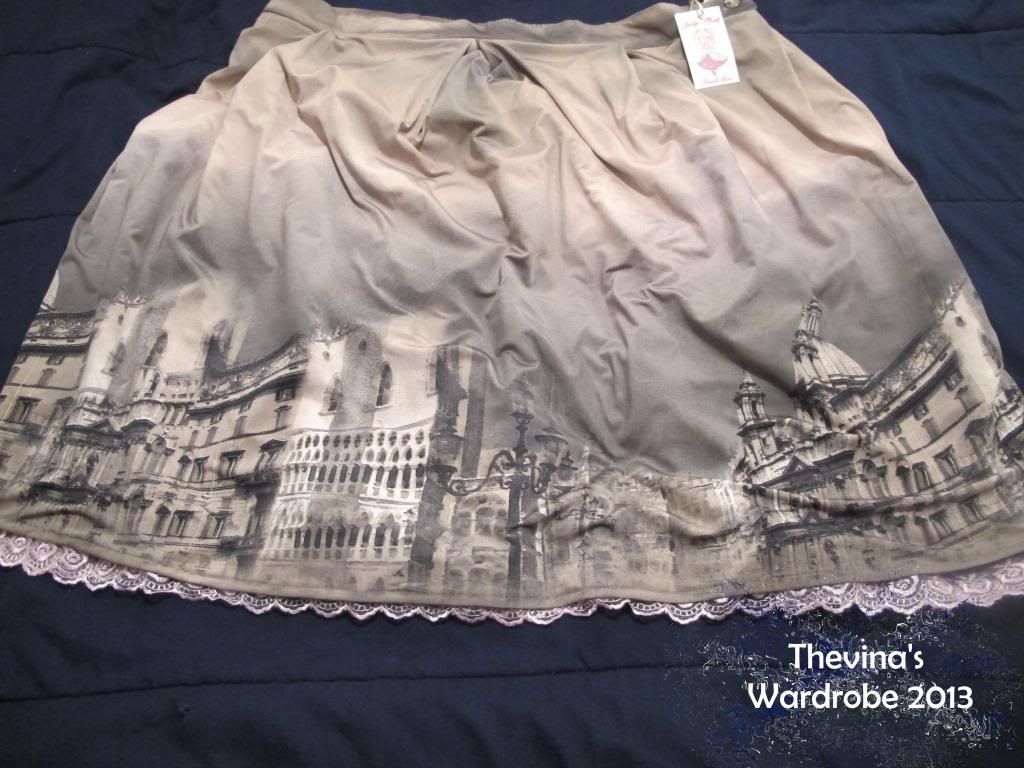 Lady Sloth Mists of Venice
JSK
Fan + Friend Strawberry JSK (came with a TON of bows)
Replicas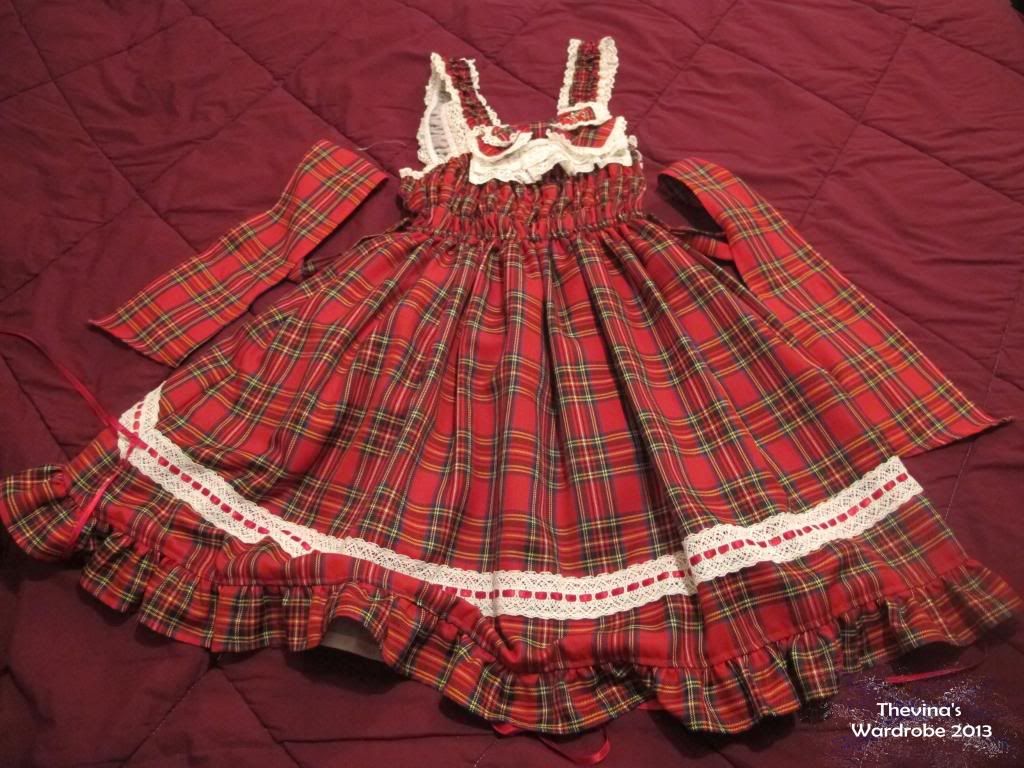 BTSSB Princess Tartan JSK
Purchased from a facebook group
What's NOT Shown:
The rest of my jewelry
Petticoats/Bloomers
Cardigans
Wigs (10 total)
Music Box Collection ( I have 15)
IN THE MAIL
Sweet Jewelry Princess (can't WAIT)
Plus I need to pick up a tabao order
I hope you enjoyed my small wardrobe!