Hi everyone!

Well, it's been two years since I made a wardrobe post, and although my closet hasn't grown quite as quickly as I wish it could have since then(lost my job due to the bad economy and had to switch careers) I've gotten a hold of many more of my all time favorite pieces! And I also got a new camera! Which is one of the main reasons I wanted to make a post this year, I'm so excited to practice using the camera(it's a sony nex-f3) So I apologize if there seems to be a ton of photos! Not only that, but I realized that I have a lot of stuff!

I love Angelic Pretty, so I hope you're ready to see a lot of it. But I have some variety tucked in there as well, so please enjoy!


And as always, you can see my full wardrobe on my poupee account right here:
http://pupe.ameba.jp/profile/9DzPQXoom1j4/

And all of my outfit posts on my tumblr right about here:
shelbyscircus.tumblr.com


First off, here's some of my storage boxes for head bows, headbands, and such(and of course my pink piano table haha: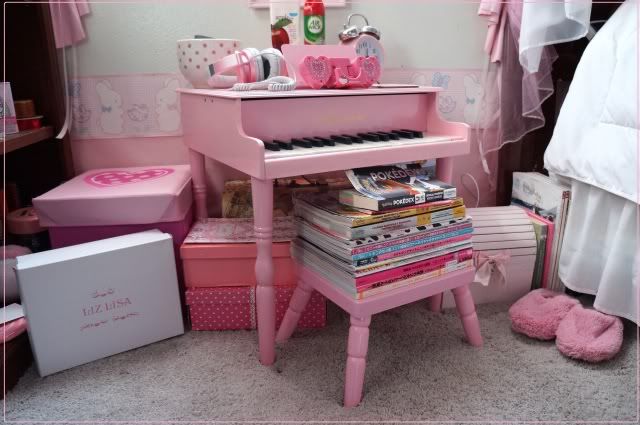 Other than this, everything goes in my dresser drawers, and closet.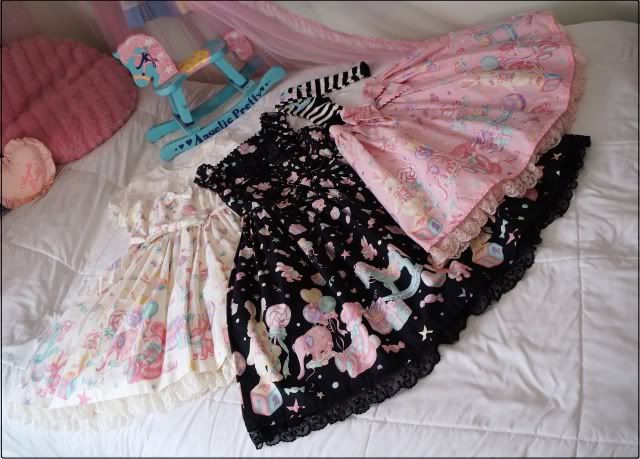 My Toy Parade collection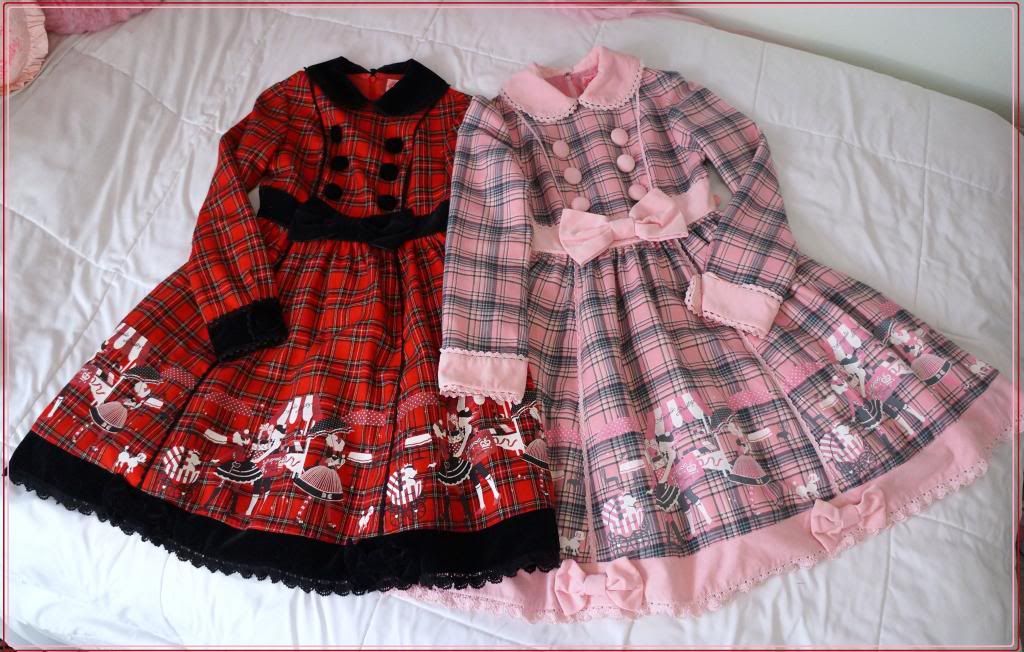 Angelic Pretty's osanpo candy chan


Angelic Pretty's pastel a la mode maid set and onepiece



Angelic Pretty's Happy Garden and Cherry Berry Bunny



Angelic Pretty's Wonder Party and Chess Chocolate



Angelic Pretty's Fancy Melody and Glitter Trump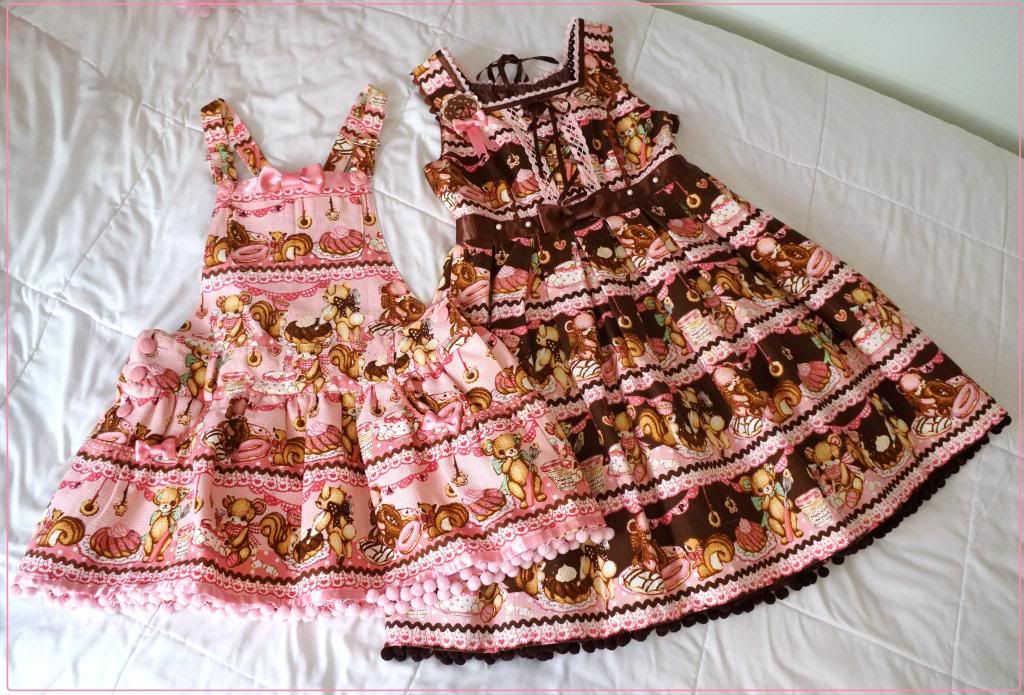 Angelic Pretty's Little Bear's Café salopette and jumper skirt



Angelic Pretty's Candy Girl salopette and Candy Treat



Angelic Pretty's Milky Chan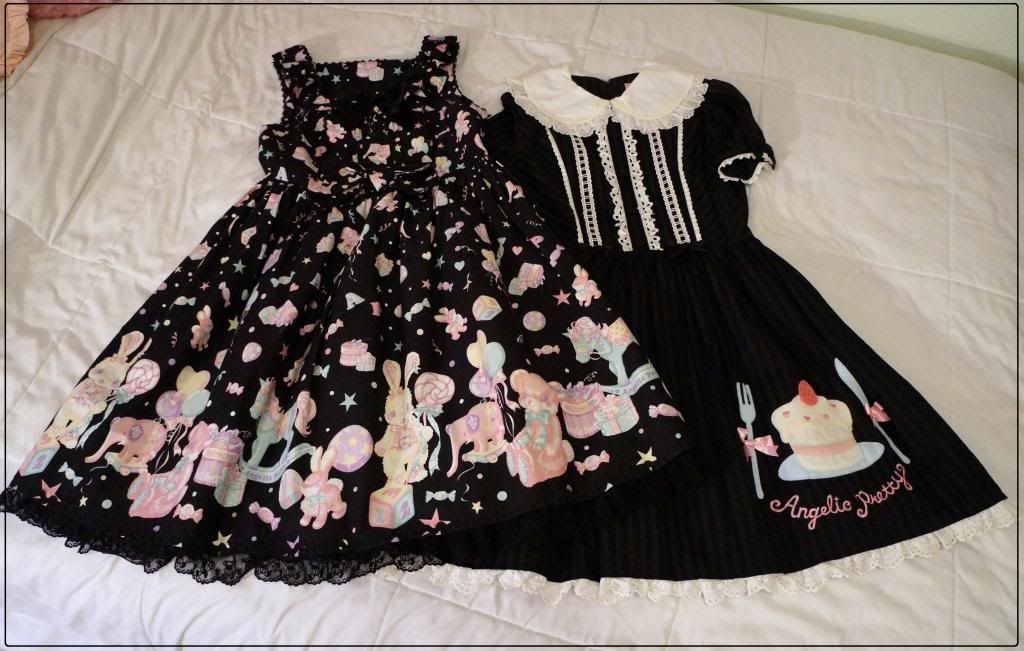 Angelic Pretty's Toy Parade and cupcake applique



Angelic Pretty's heart pocket jumper and school series jumper



Baby's eldorado and spring jumper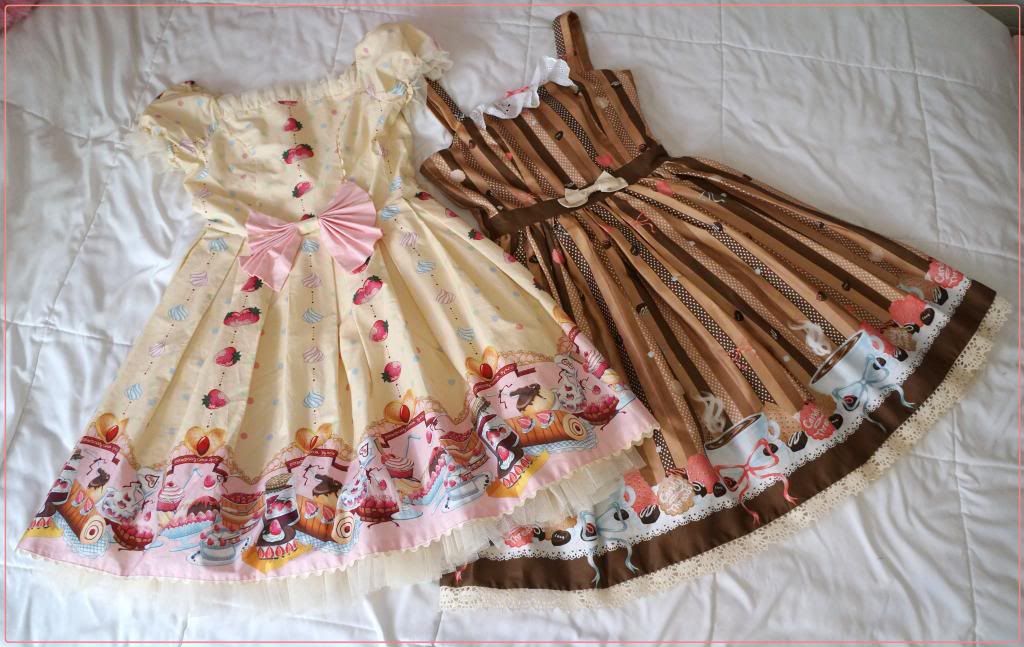 Strawberry Cream by mew and Candy Threads coffee jumper





Innocent World's Band of forest animals onepiece and Forest Harvest jumper



Mary Magdalene Mary Lou onepiece and Metamorphose fall coat



Metamorphose Chess Story and Innocent World emblem jumper skirt



Innocent World's Libra jumper skirt and mint special set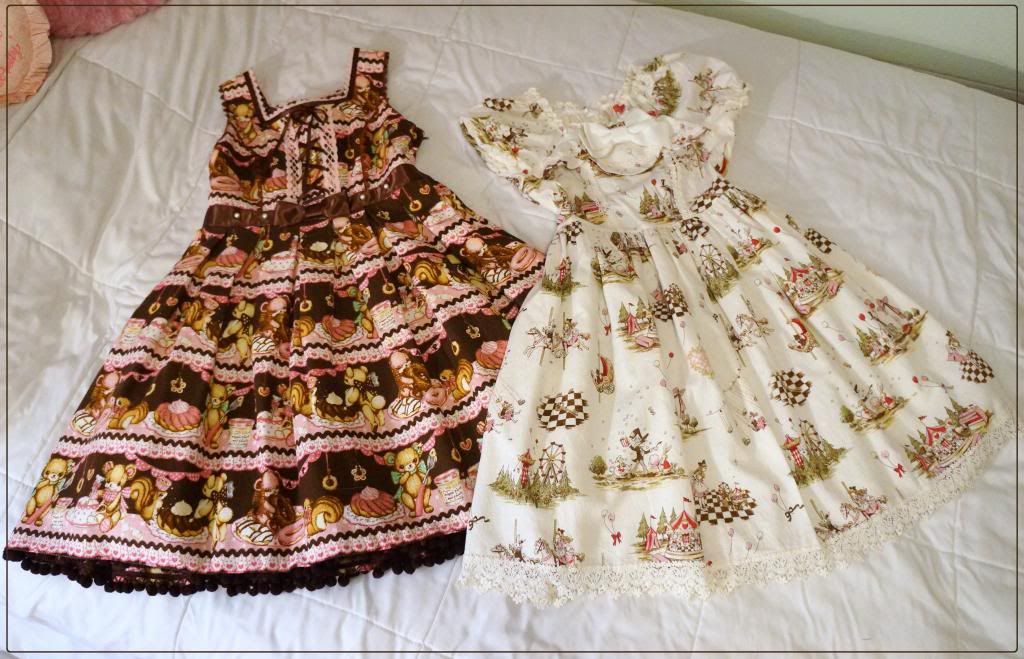 AP's little bear's café and Baby's Alice in Funfair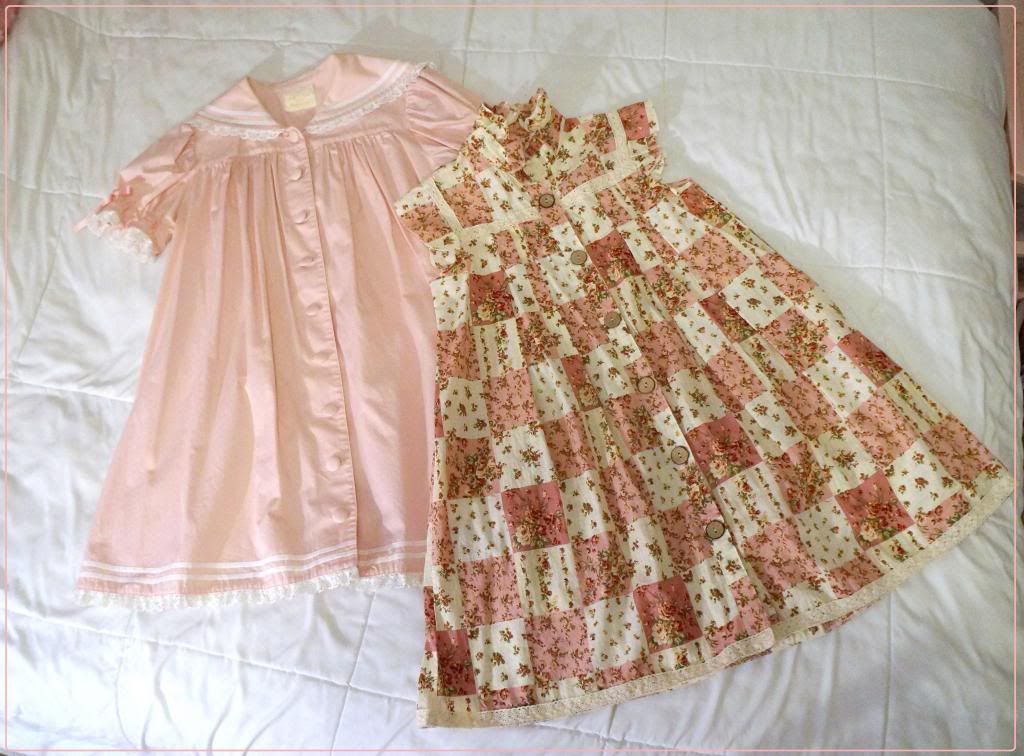 Metamorphose sailor sack dress and off brand



Off brand bambi print and Metamorphose mod jumper skirt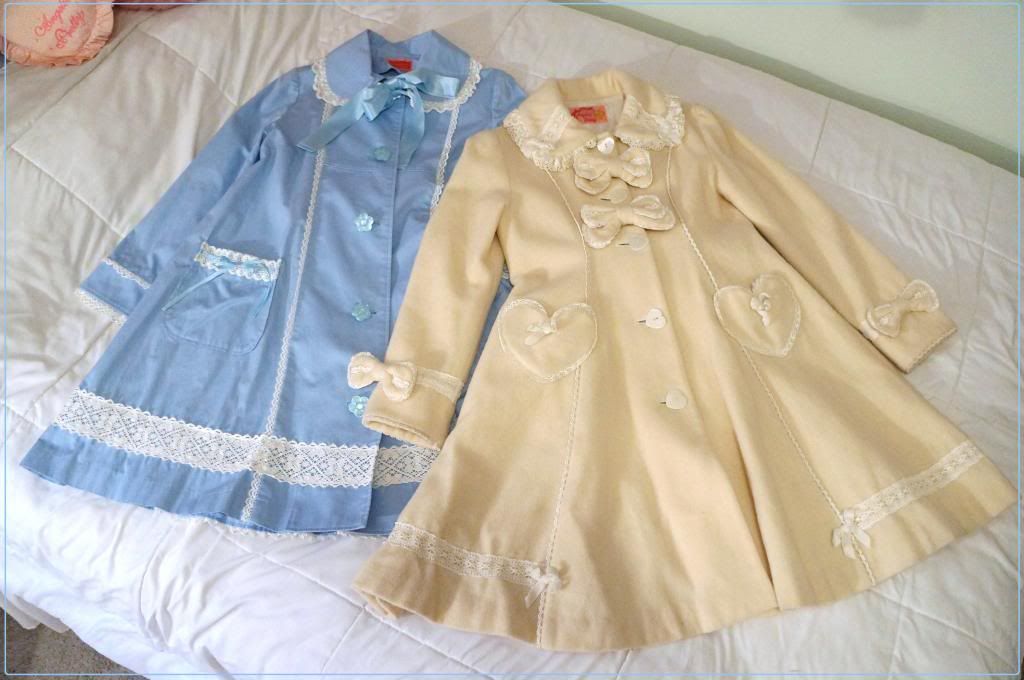 Baby's spring trench coat and AP cream coat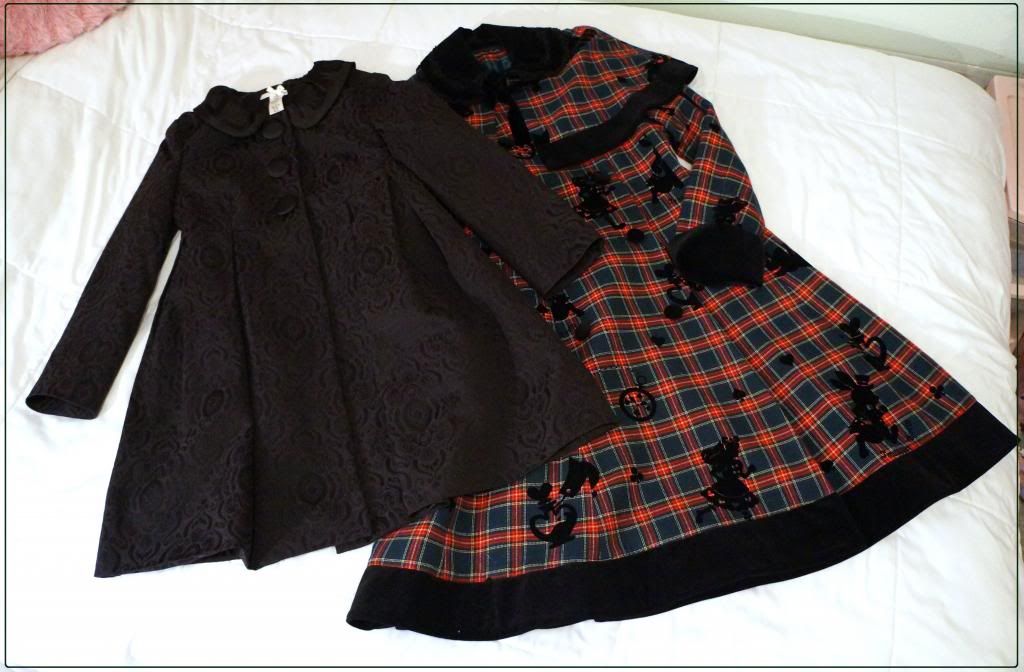 Off brand black jacquard coat and Innocent World



Off brand and Angelic Pretty's Wonder Trip tartan coat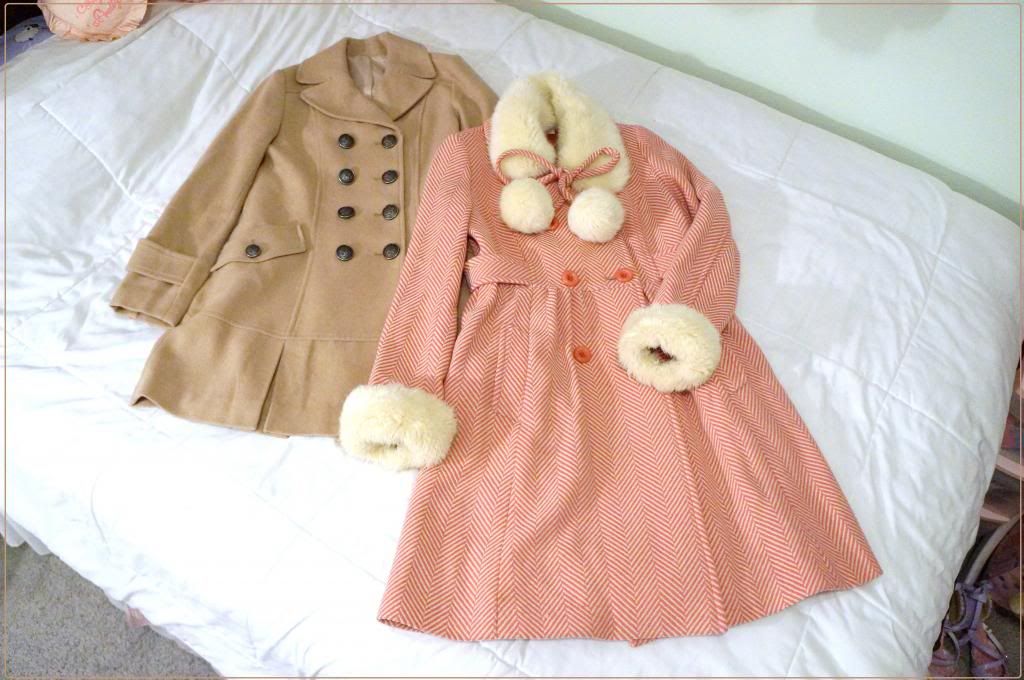 Off brand and Emily Temple Cute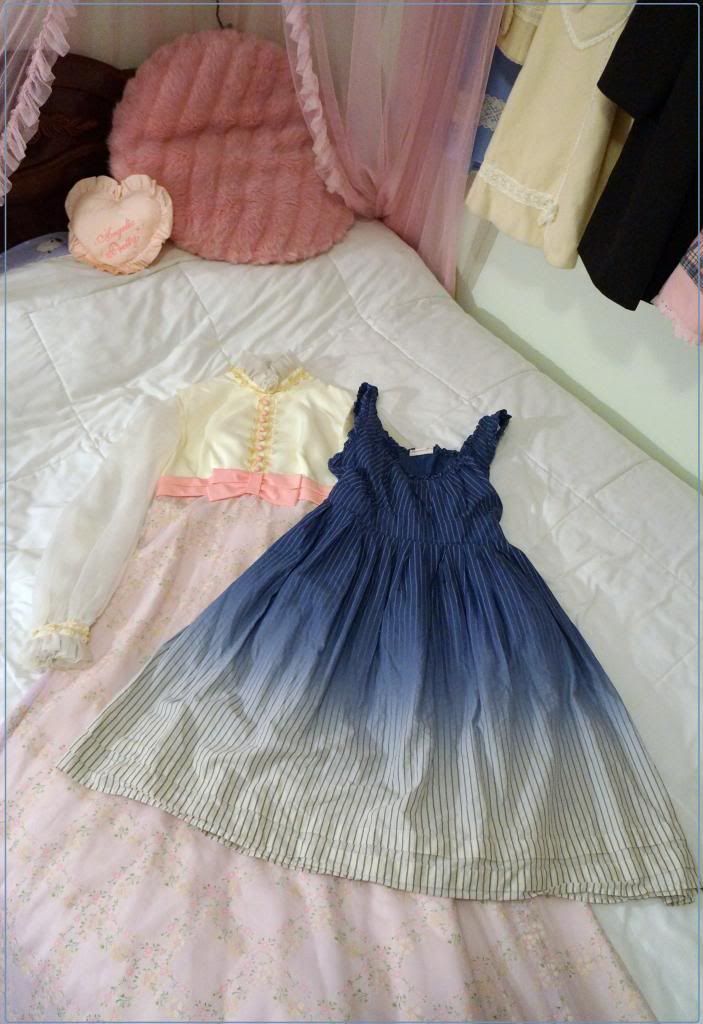 Off brand second hand finds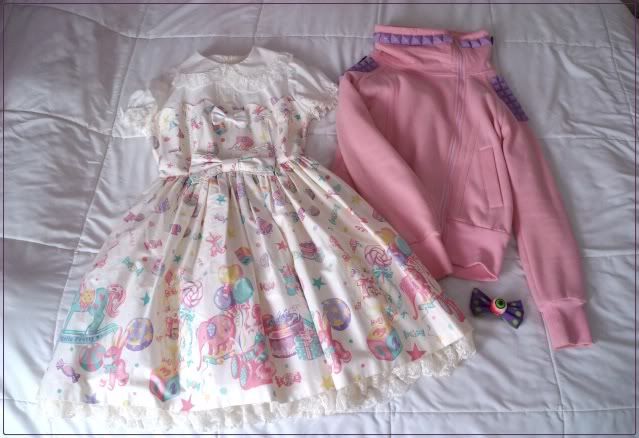 Angelic Pretty's Toy Parade onepiece, studded jacket by Galaxxxy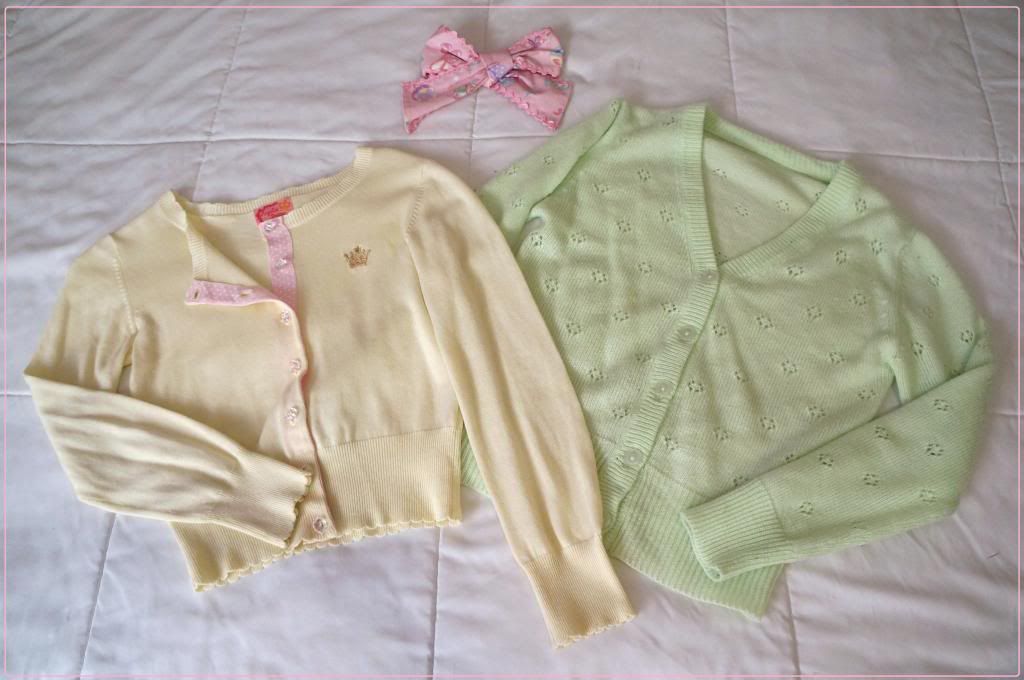 Spring Cardigans, Angelic Pretty and off brand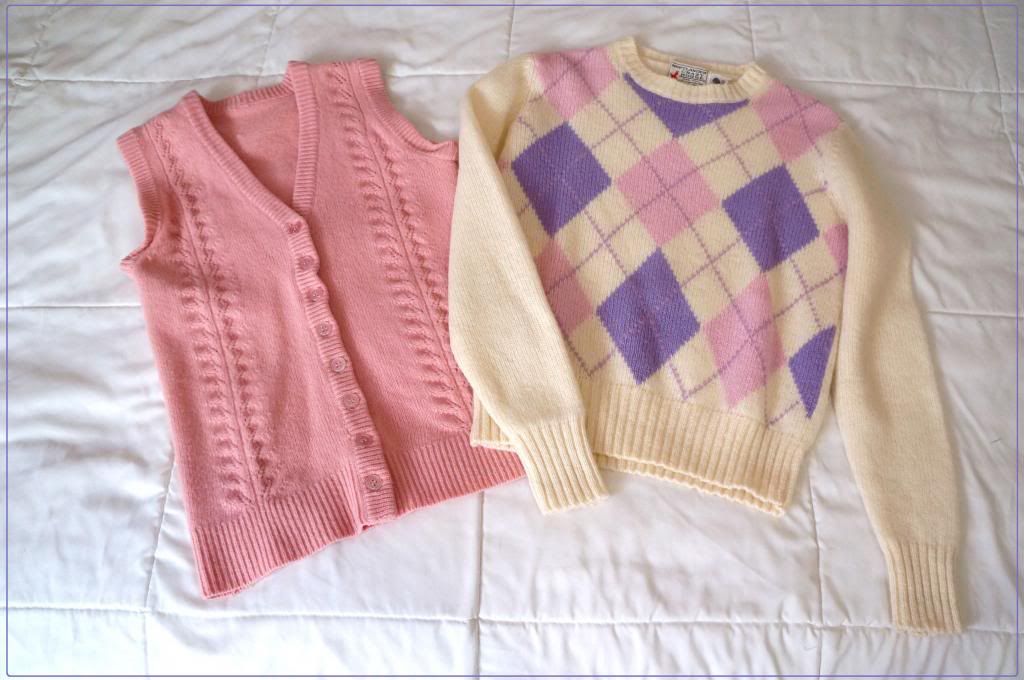 Vintage wool sweaters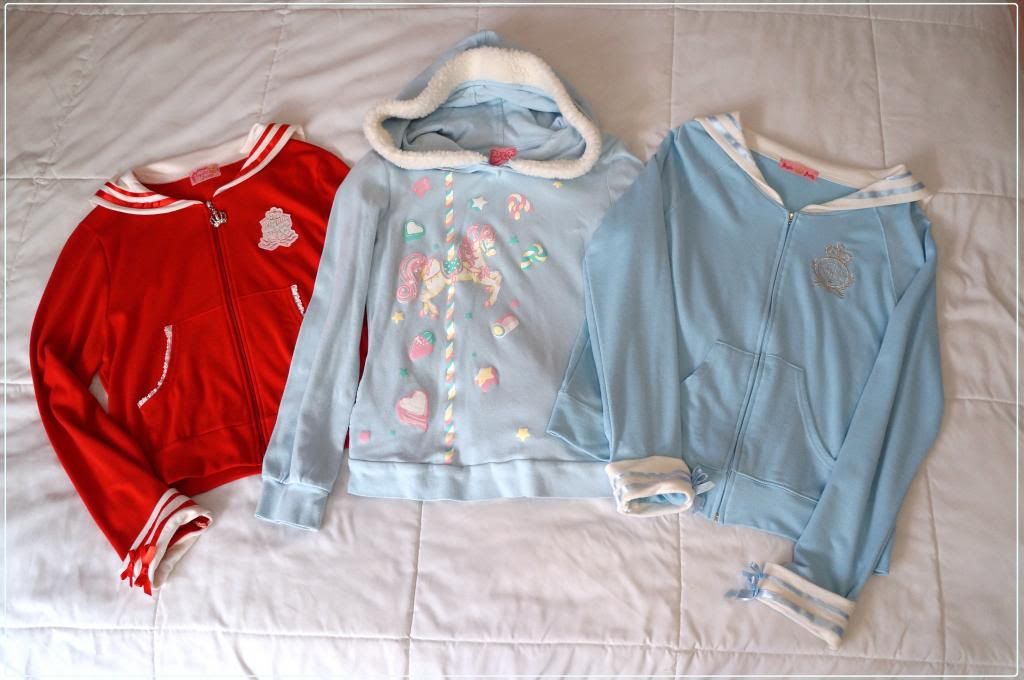 Angelic Pretty Parkas, sailor and Sugary Carnival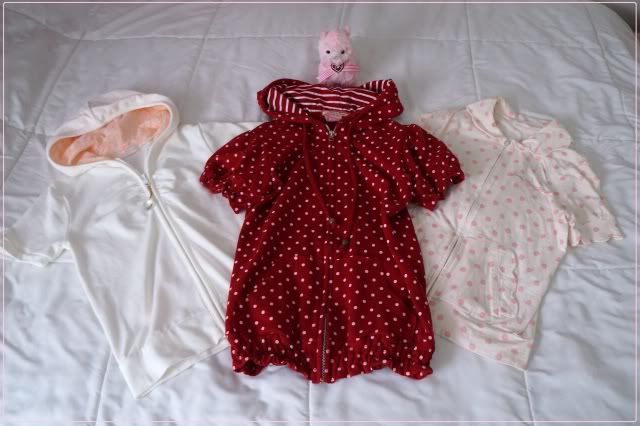 Short Sleeve parkas, Liz Lisa, off brand, and Jane Marple



Cutsews, all by Angelic Pretty



Off brand cardigans, and chiffon blouse by Ingni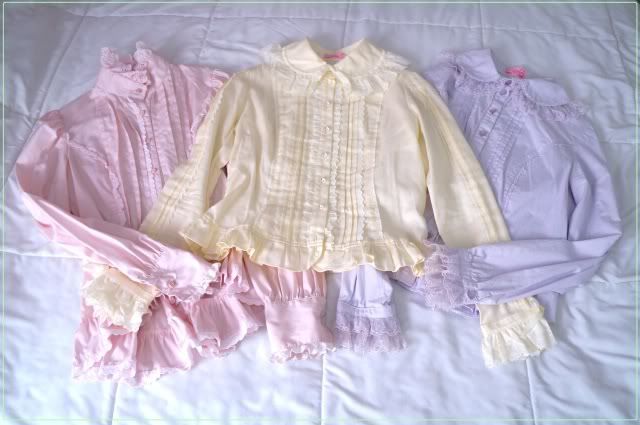 Long sleeve blouses, all Angelic Pretty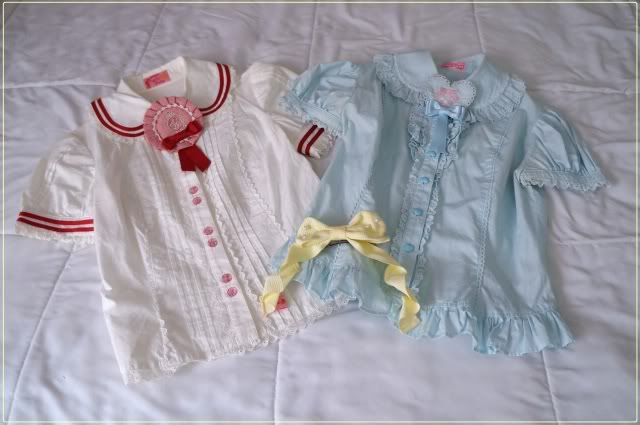 Short sleeve blouses by Angelic Pretty, yellow barrette by Angelic Pretty



Boleros, all off brand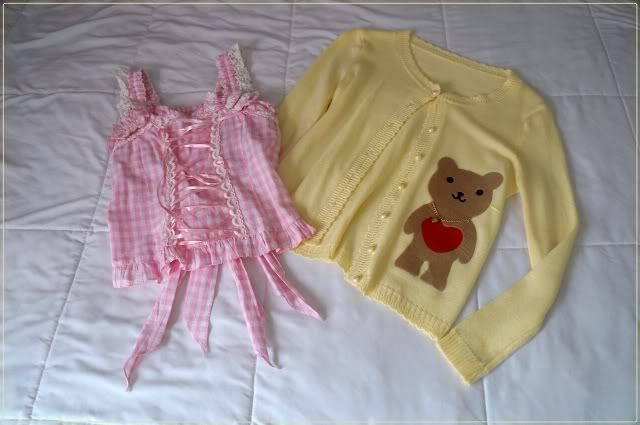 MAM Summer top and teddy bear cardigan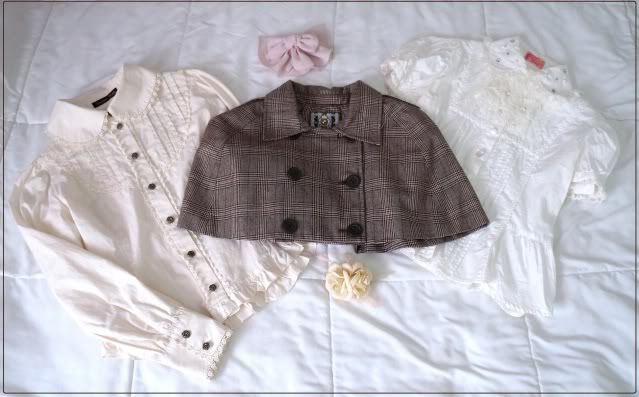 Innocent World, off brand, and Angelic Pretty



Off brand, Angelic Pretty, and Putumayo



T shirts for being casual. The middle was a special screen print for the AP + kokusyoku sumire event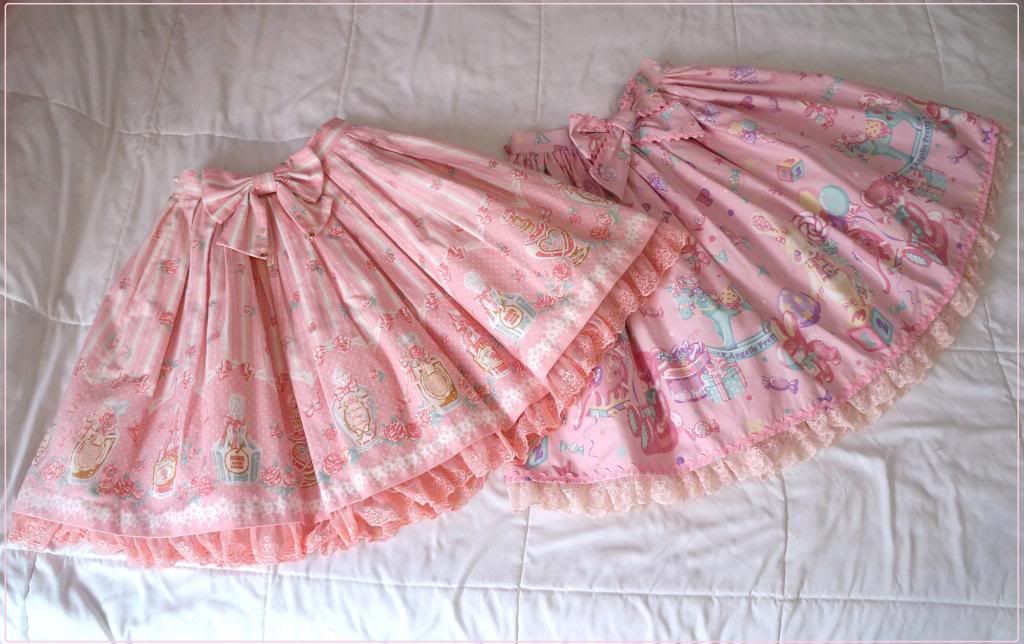 Angelic Pretty's Rose Toilette & Toy Parade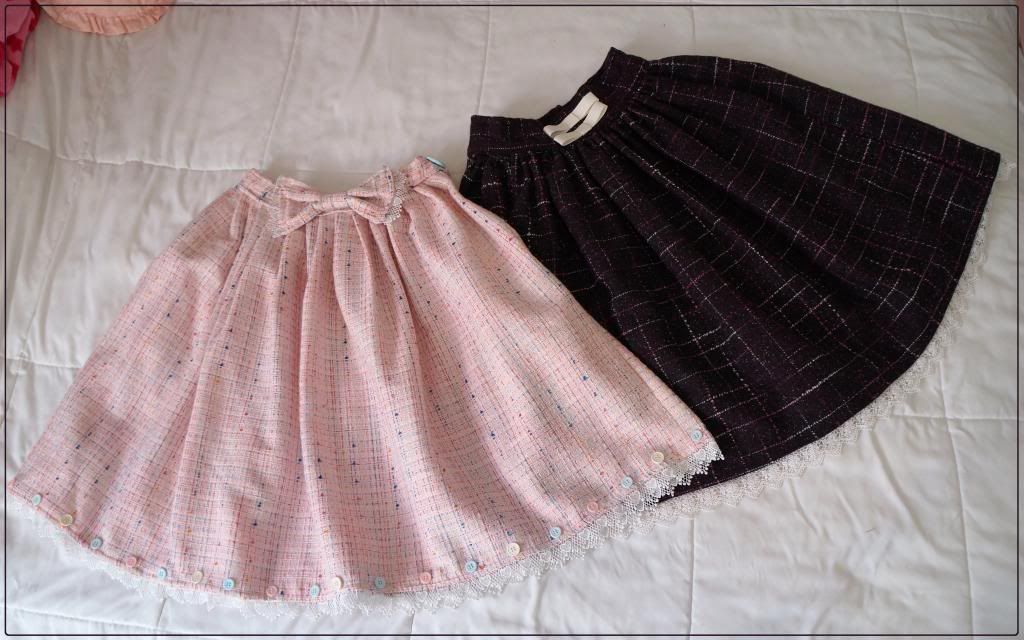 Both handmade by myself! I like using colorful suiting fabrics for skirts and blazers.



Baby's Christmas ornament skirt and a graveyard border print handmade by me.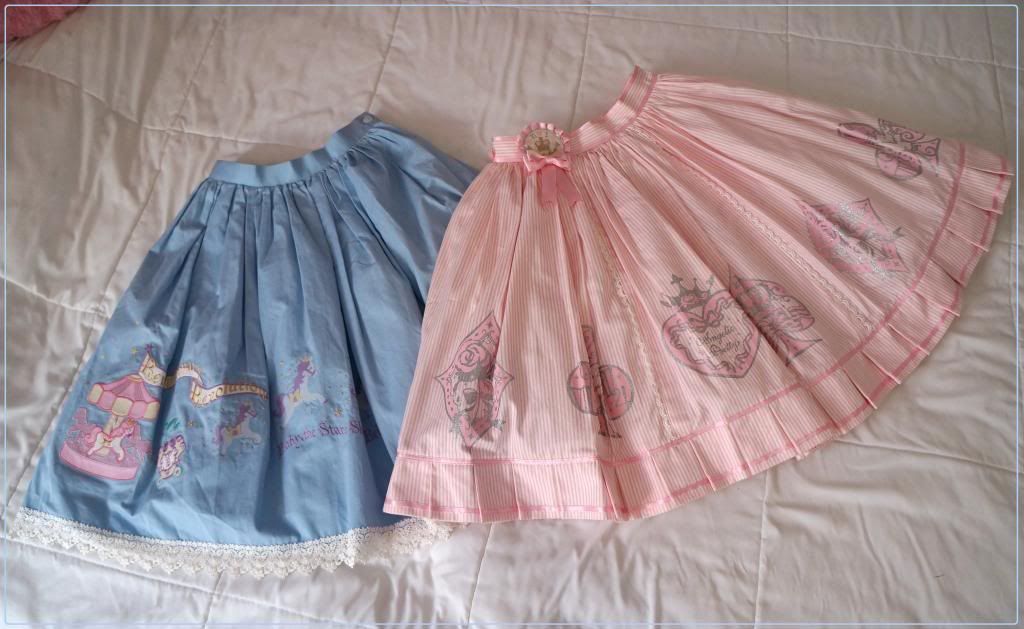 Baby's eldorado embroidery skirt and AP's glitter trump.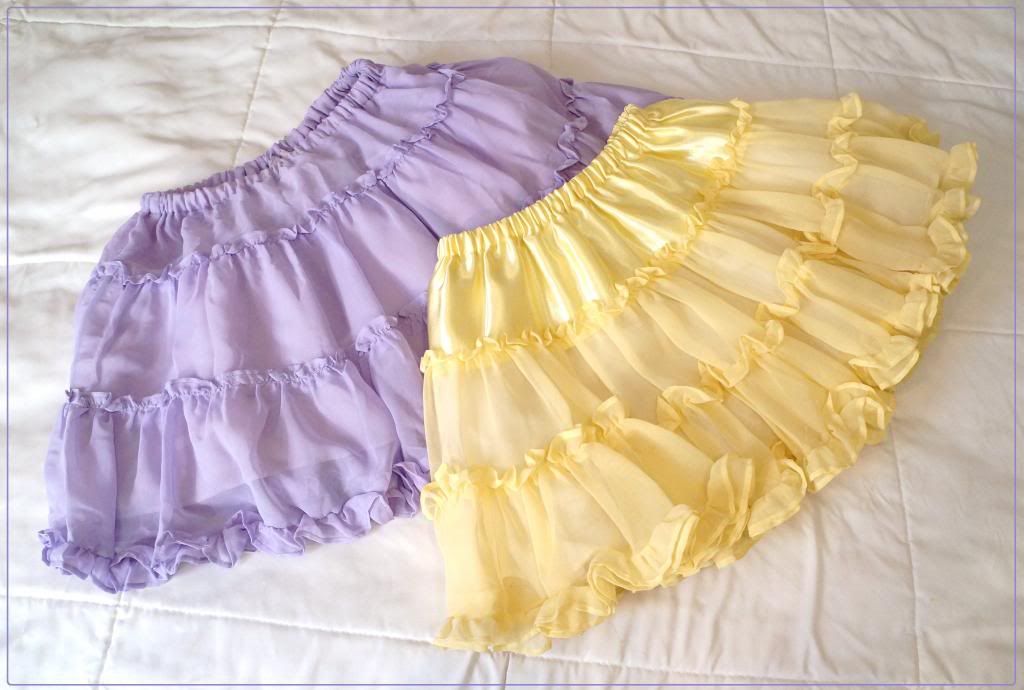 Chiffon pettis for layering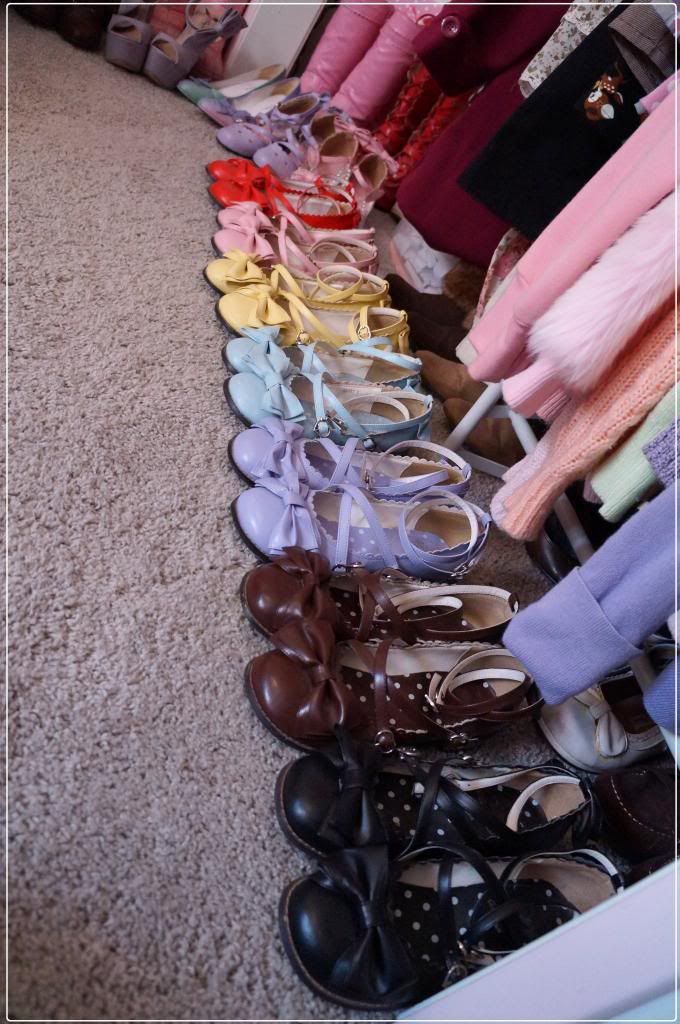 My tea party collection, all are Secret Shop except the red which are authentic



Secret shop and Angelic Pretty boots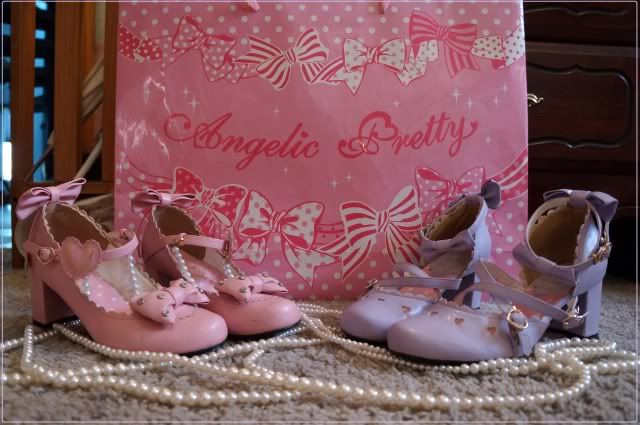 Secret shop and Angelic Pretty



Liz Lisa boots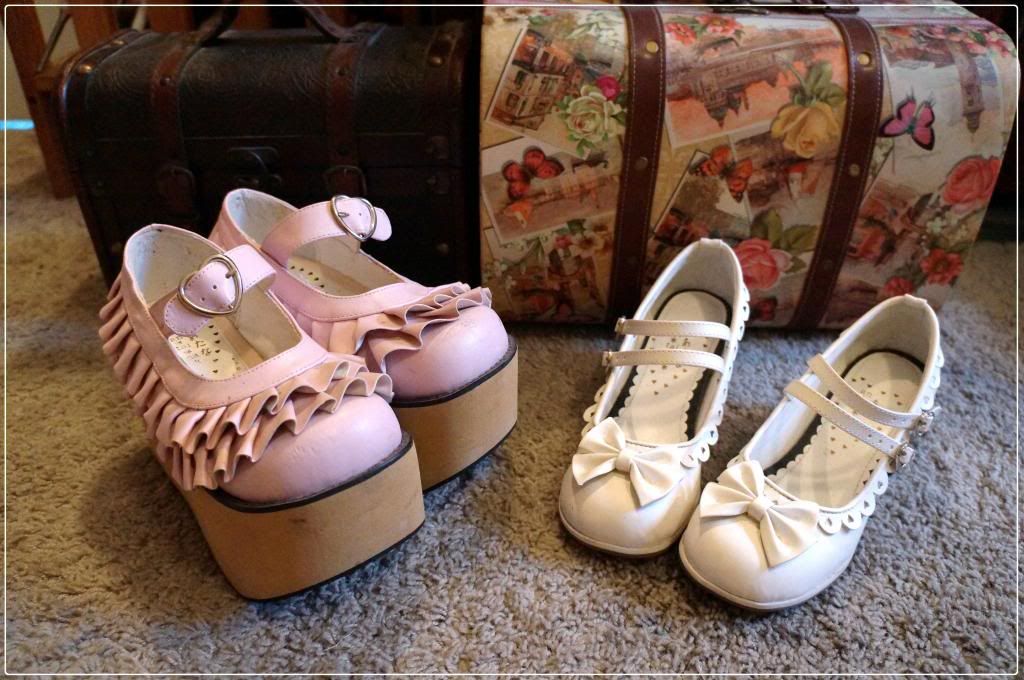 Both by Antaina



Casual off brand heels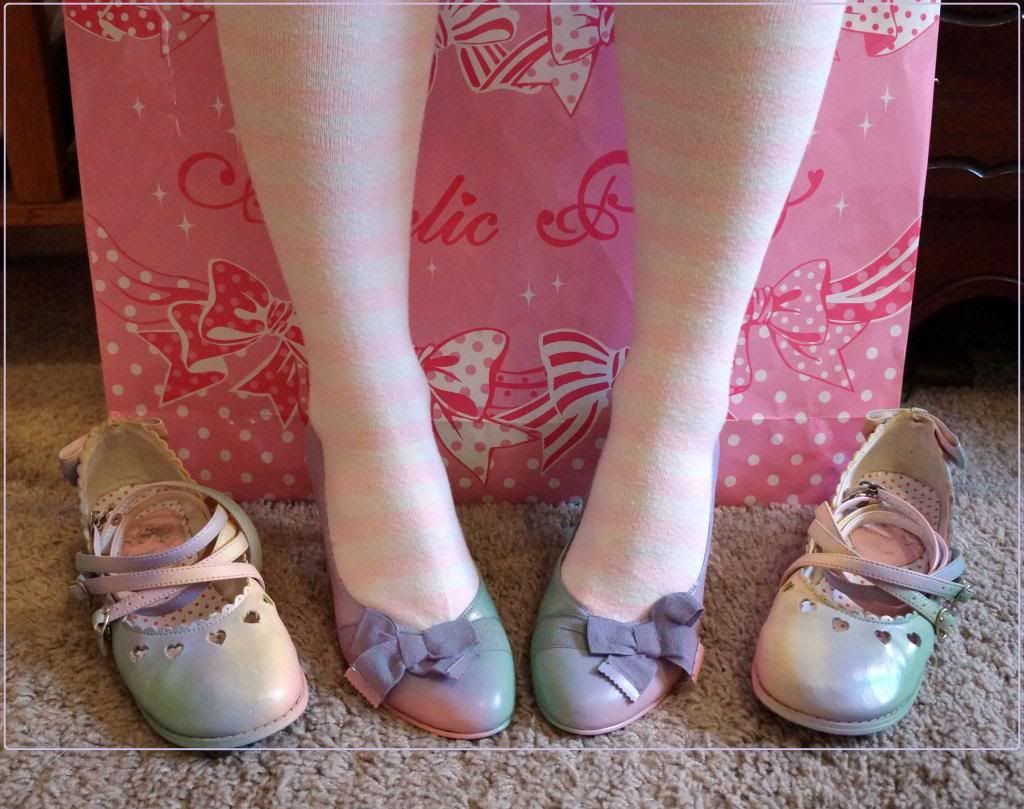 My painted gradient shoes!!



Snow Boots and Hello kitty sneakers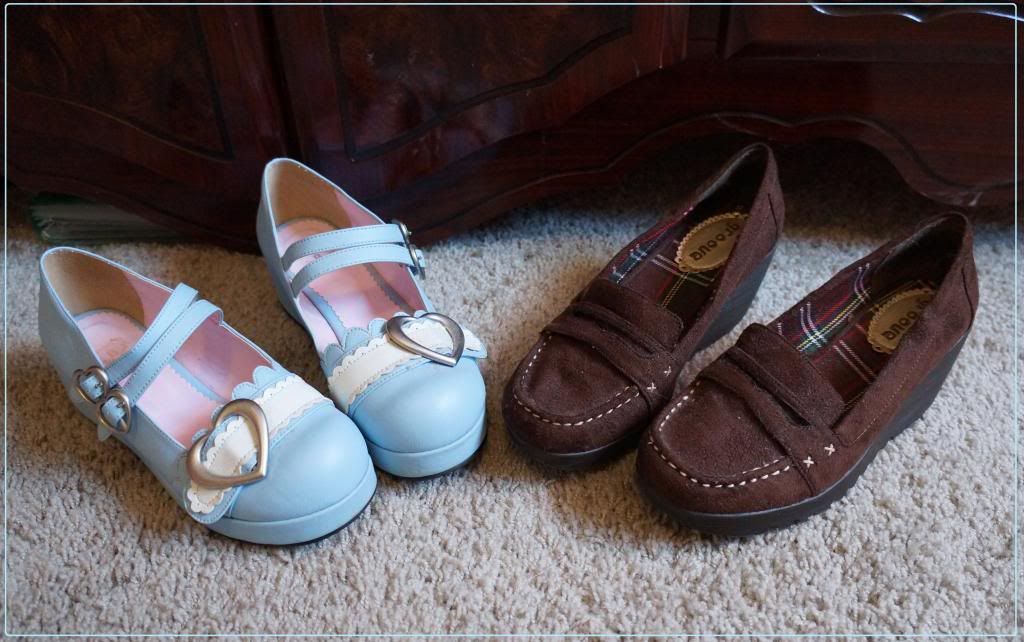 Btssb heart buckle shoes, and off brand loafers



Pink socks and Milky Chan muffler, all AP



Other AP socks and Milky Planet Bunny backpack



Off brand and Angelic Pretty ankle socks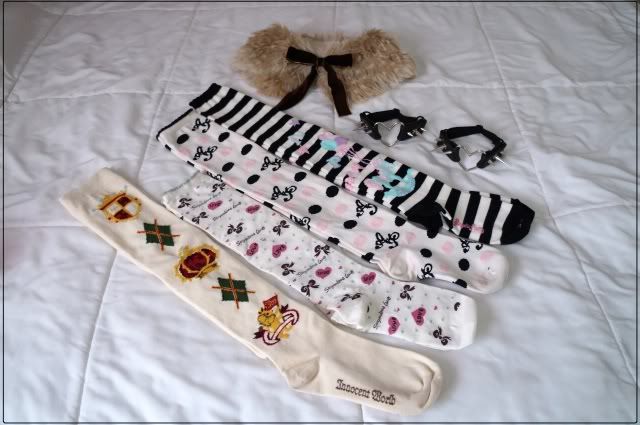 Neutral socks, bambi tippet, and boot garters by Creepyyeha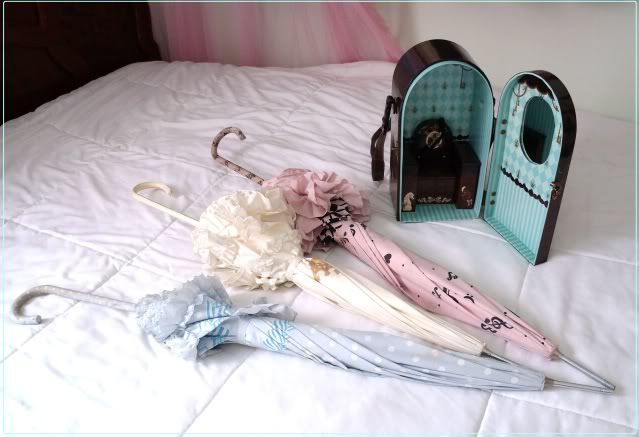 Angelic Pretty parasols and Angelic Pretty Chess Chocolate doll case



Rhapsody style wigs and Angelic Pretty headwear



Milky Chan bows and mix wigs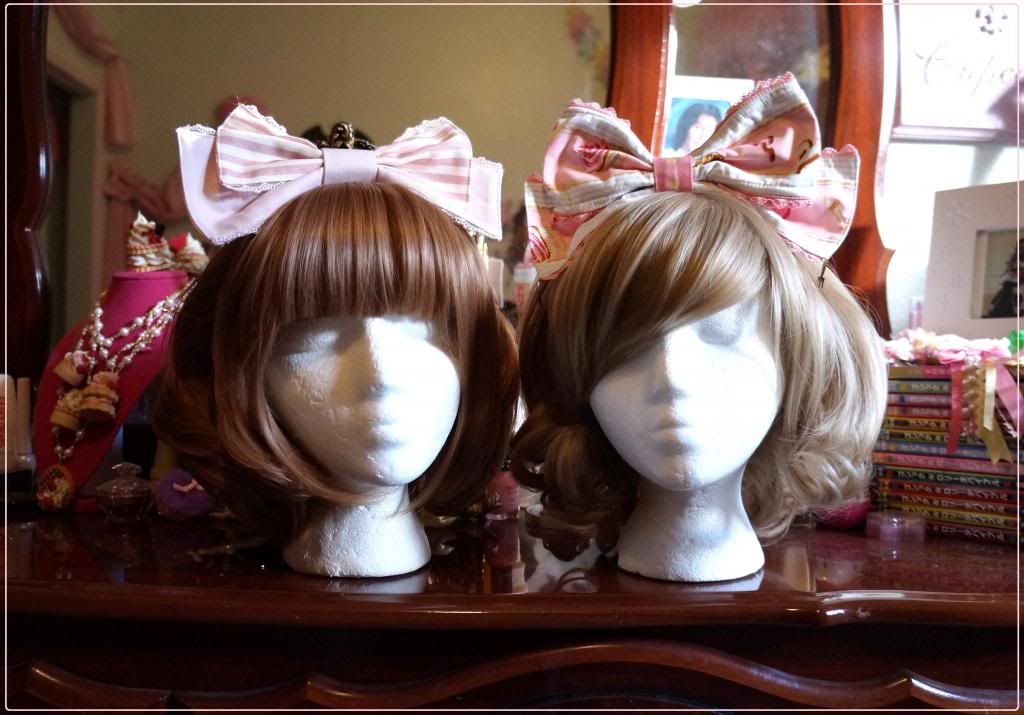 Angelic Pretty head bows and short wigs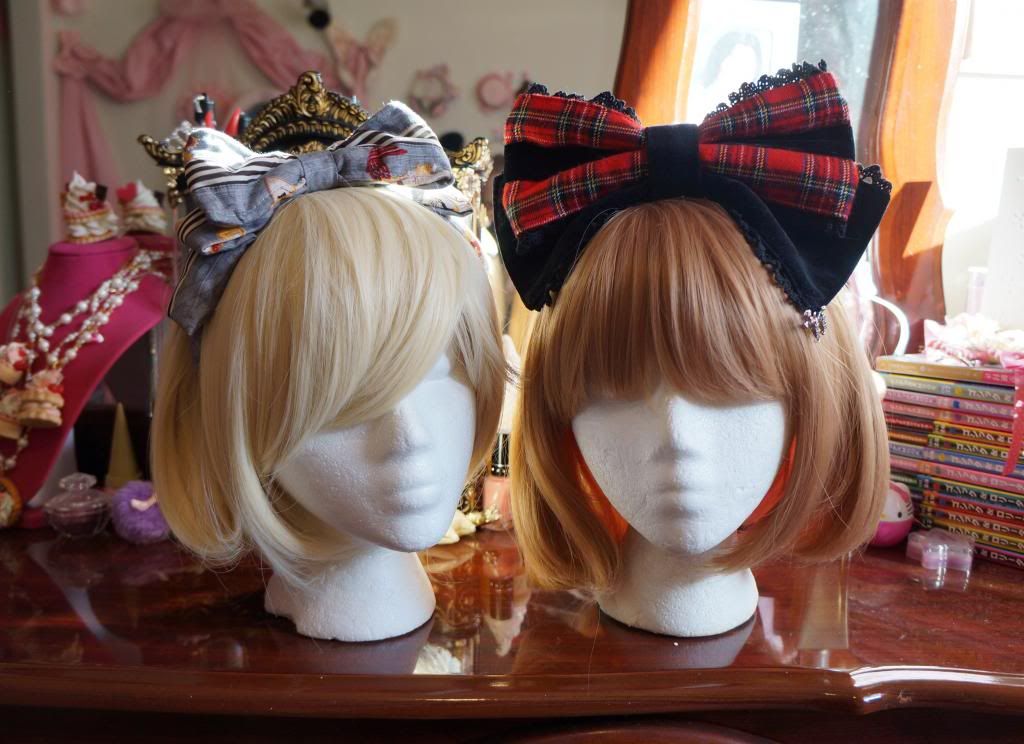 Metamorphose and AP head bows + bob wigs



AP headwear and fluffy wigs



Btssb bunny ears and split wigs



AP earmuffs, btssb bunny earmuffs + bob wigs



AP headwear + mix wigs



More AP head bows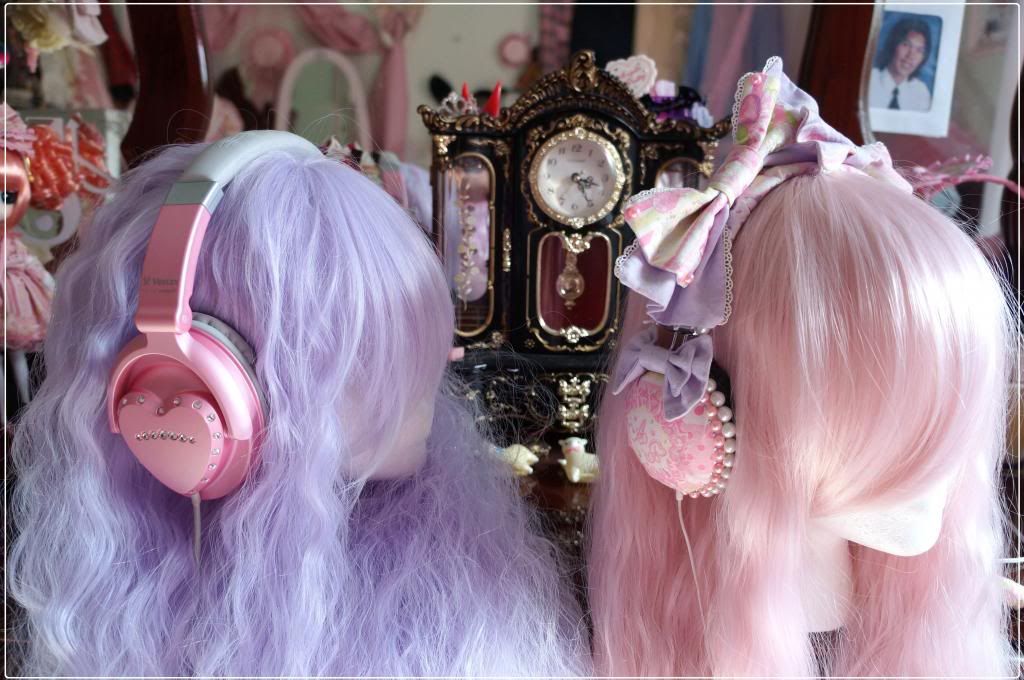 Headphones, Vestax Berry Jam and custom Whip Magic headphones made by me



Hats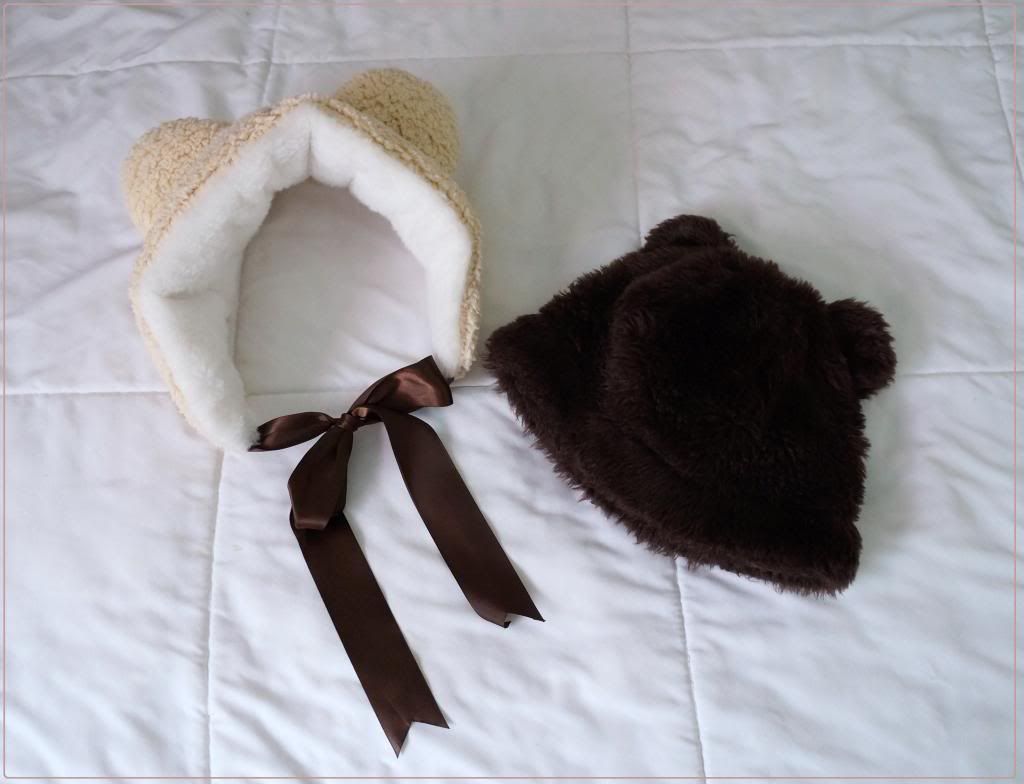 Bear hats, Minty Mix and off brand



Spring boaters and hats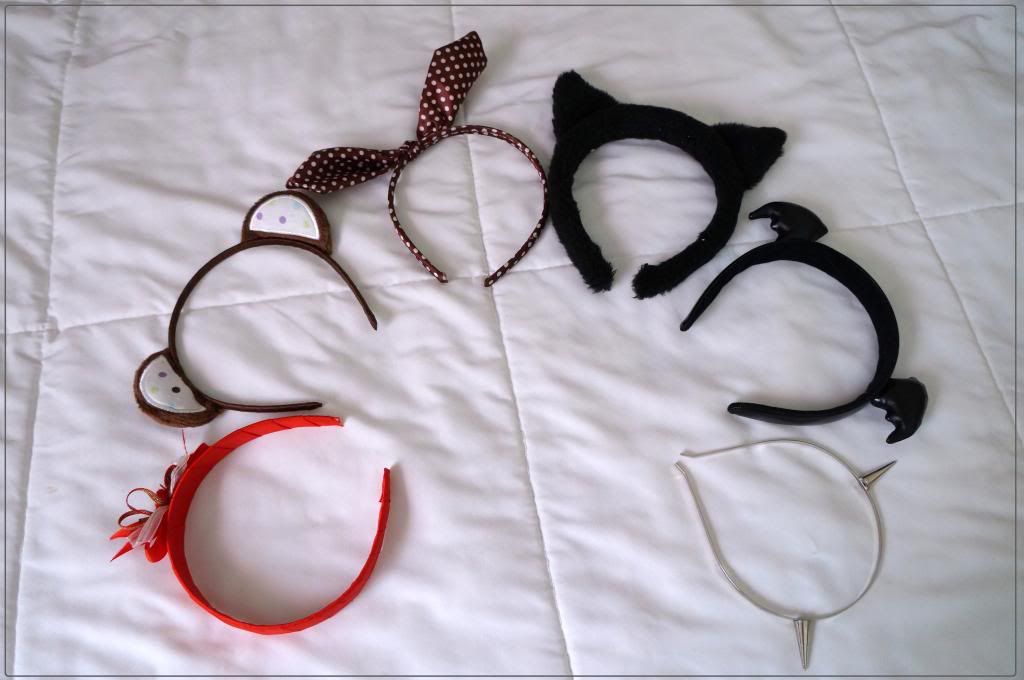 Headbands



Purses. Btssb and Swimmer



Angelic Pretty and Baby's bunny pocket bag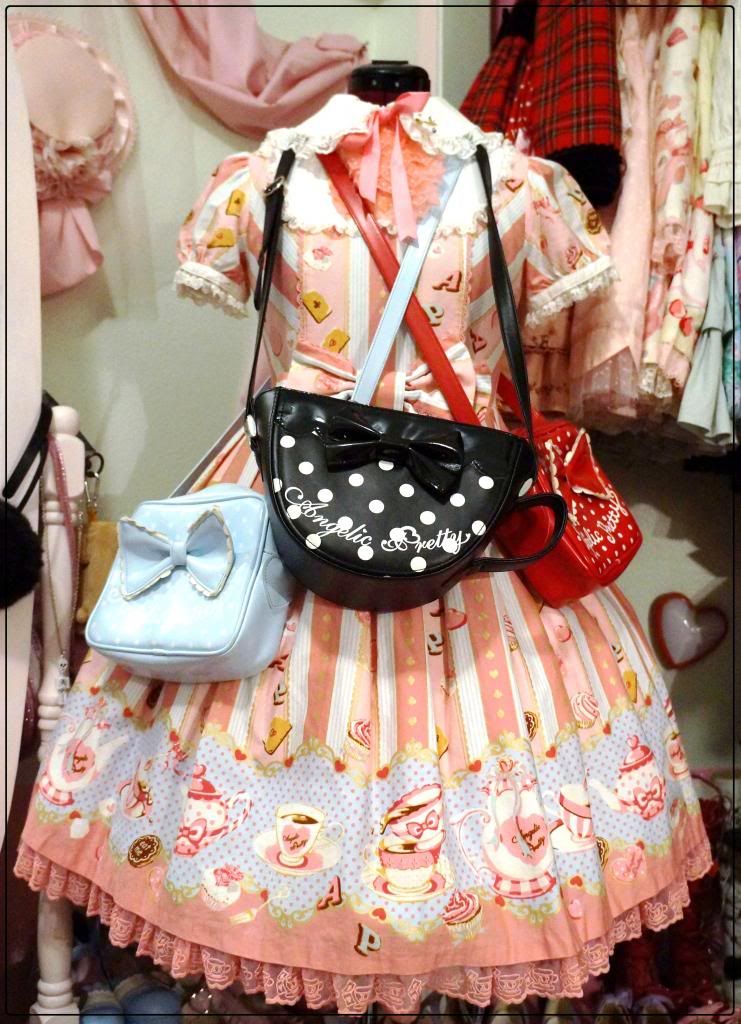 All Angelic Pretty



Chocolate bar bag, Banana fish ghost bag, mushroom bag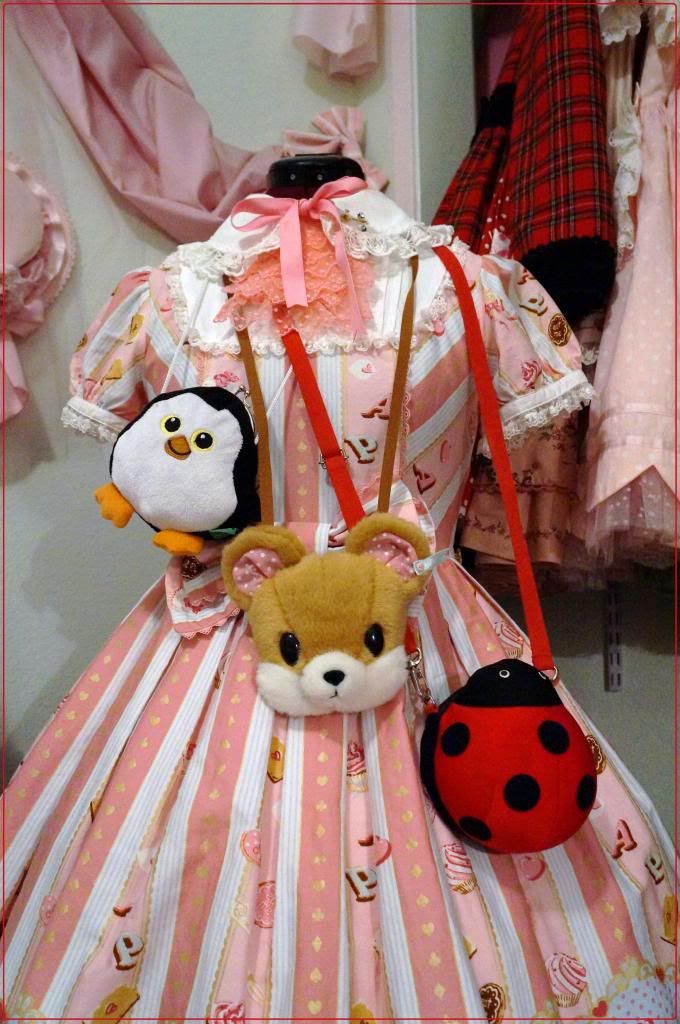 Money pouches/pass cases off brand and Angelic Pretty



Wallets



Rillakkuma bags and kigu for sleeping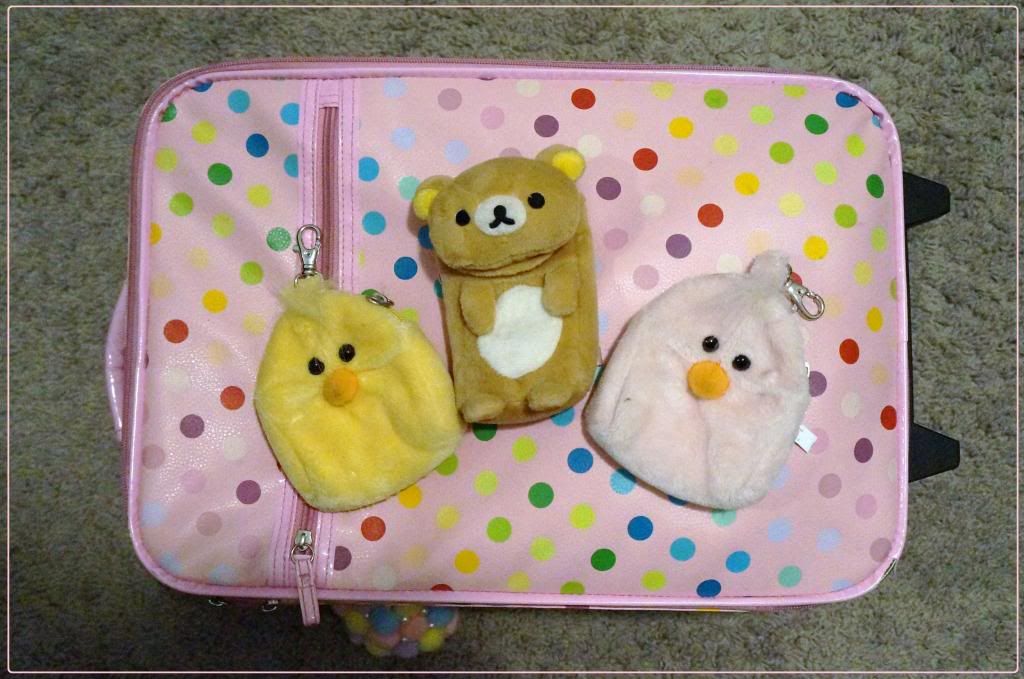 Clip on coin pouches and my polkadot suitcase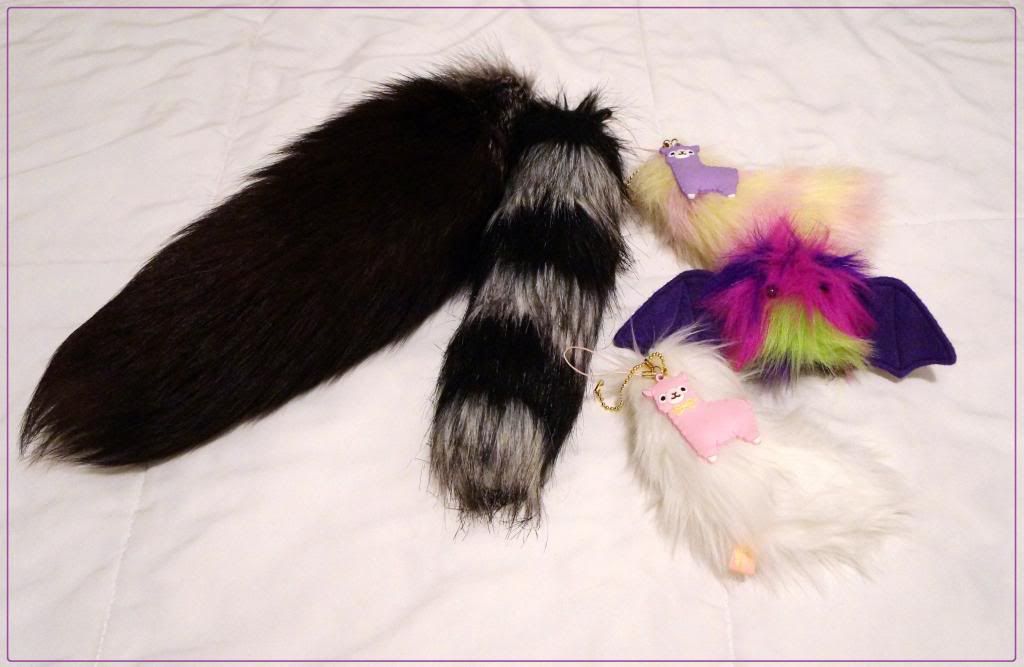 Tails/bag charms



Accessories and Angelic Pretty novelty teacup



AP gloves and wrist cuffs, Btssb watch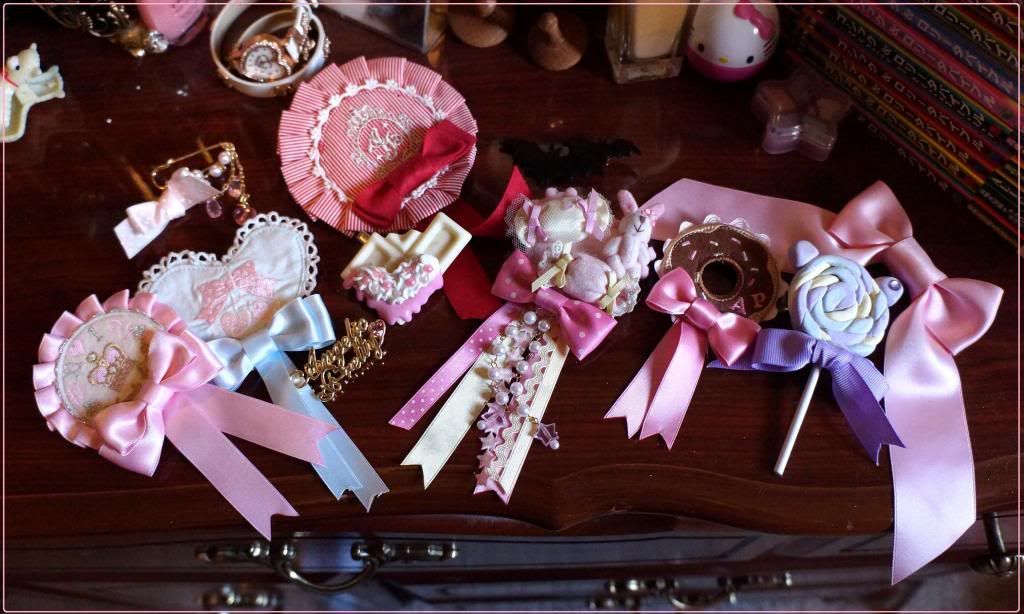 Brooches and such



AP plastic accessories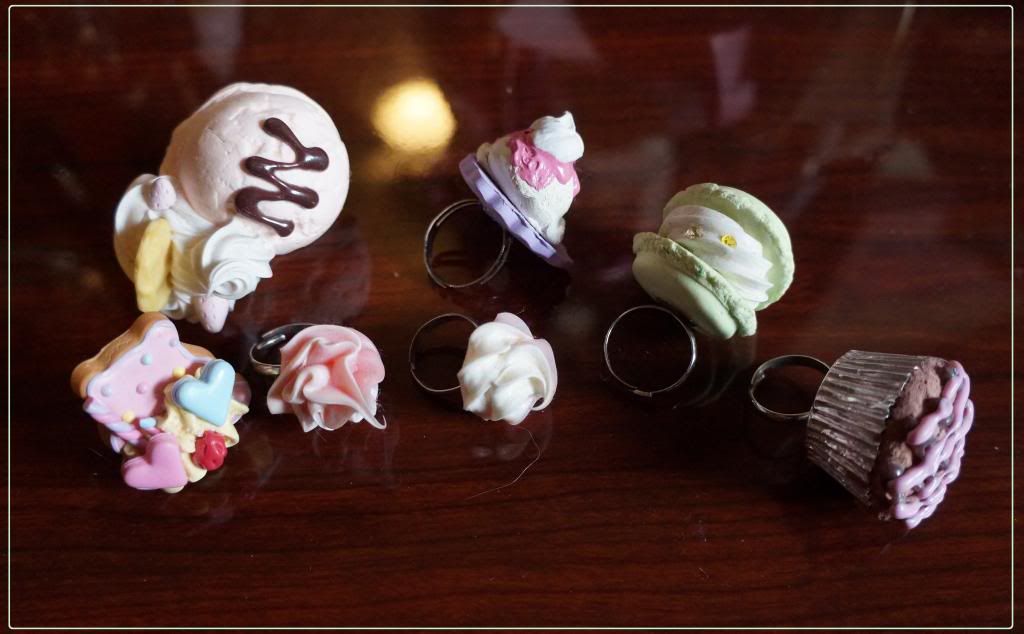 Sweets rings



Ribbonholic jewelry



More accessories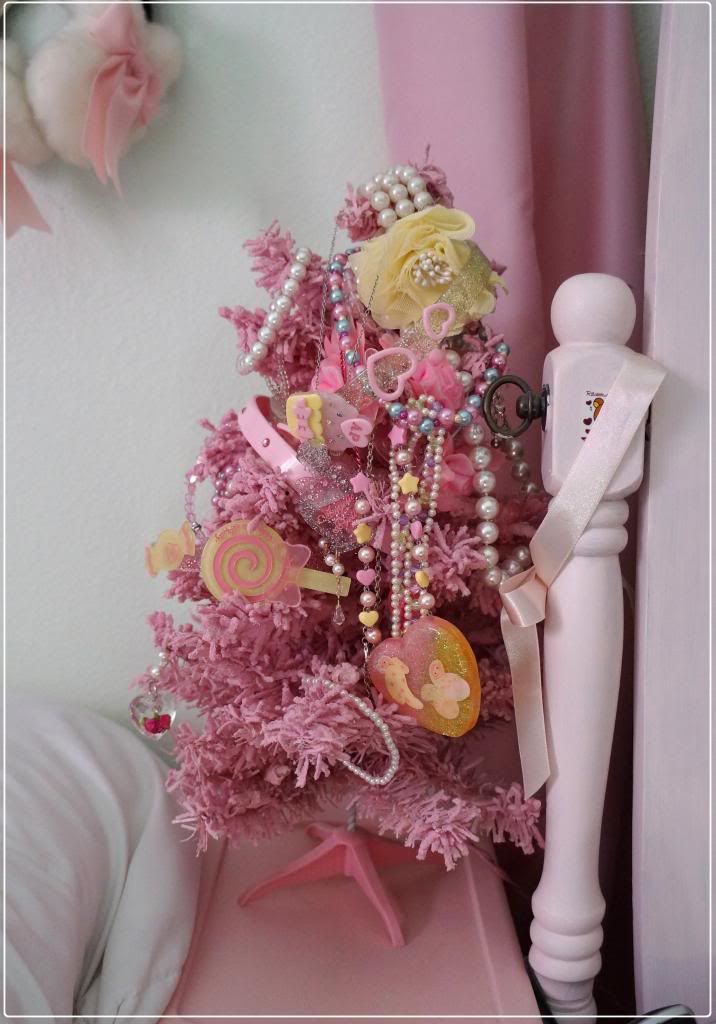 My accessories tree(it also lights up!)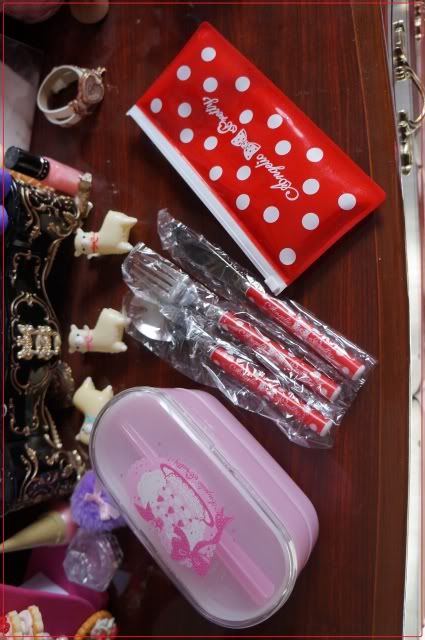 AP novelty items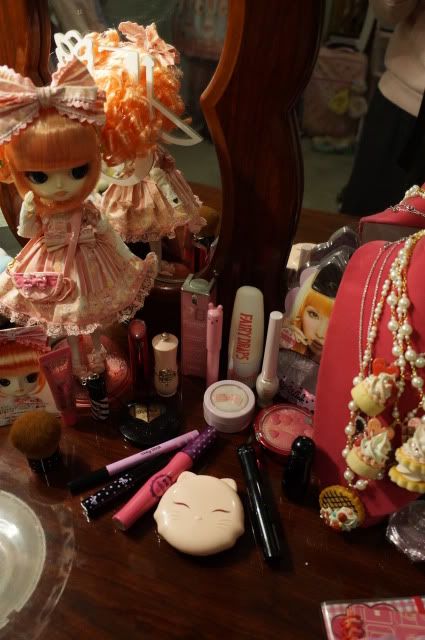 I'm also a big fan of cute makeup! No outfits are complete without makeup! And when you're all dressed up in Lolita, it's like the icing on the cake to pull out a super cute lipstick or compact to use :D

And last of all, I have Sugary Carnival coming in the mail! I'm so excited to finally have such an iconic AP piece! And I found it with the headbow too :D



I also got a matching dress for my dal :P I couldn't resist!




Well, I hope you enjoyed my post! It seriously took me forever to do this! I had a little vacation for four days, and three out of the four days were cloudy and rainy. So I only had good lighting for one day, and it wasn't easy to try to cram in all those photos on one day! So I apologize for a bit of bad lighting and some wrinkles. In any case, I did have a lot of fun! And so now I'll leave you with a shot of my new kitty, and also a compliation video from my You Tube channel. Thanks again for looking, it was a pleasure to share with everyone!

Best Wishes!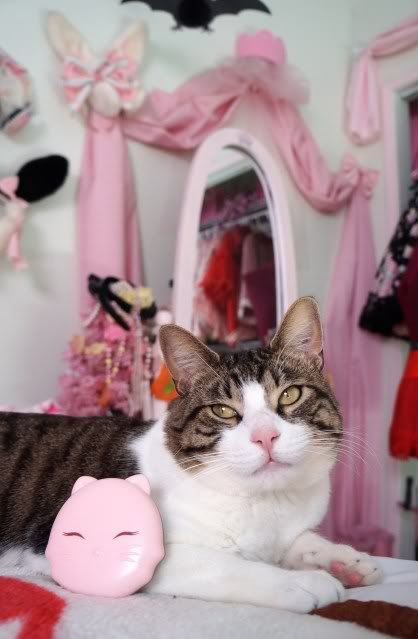 </cut>