Pics aren't great... Oh well, there's just no daylight or time to try again. Sorry in advance!
This is what I've managed to accumulate since I've started collecting Lolita a year ago. I took an interest in Classic Lolita and soon discovered how much fun it was experimenting with Sweet Lolita... And then I realized how awesome Angelic Pretty was :) I'm now a frequent shopper with Closet Child and Alice Fururun.
Angelic Pretty cardi and blouse, can't wait to wear with my Heart Candy-Chan skirt for VDay meet up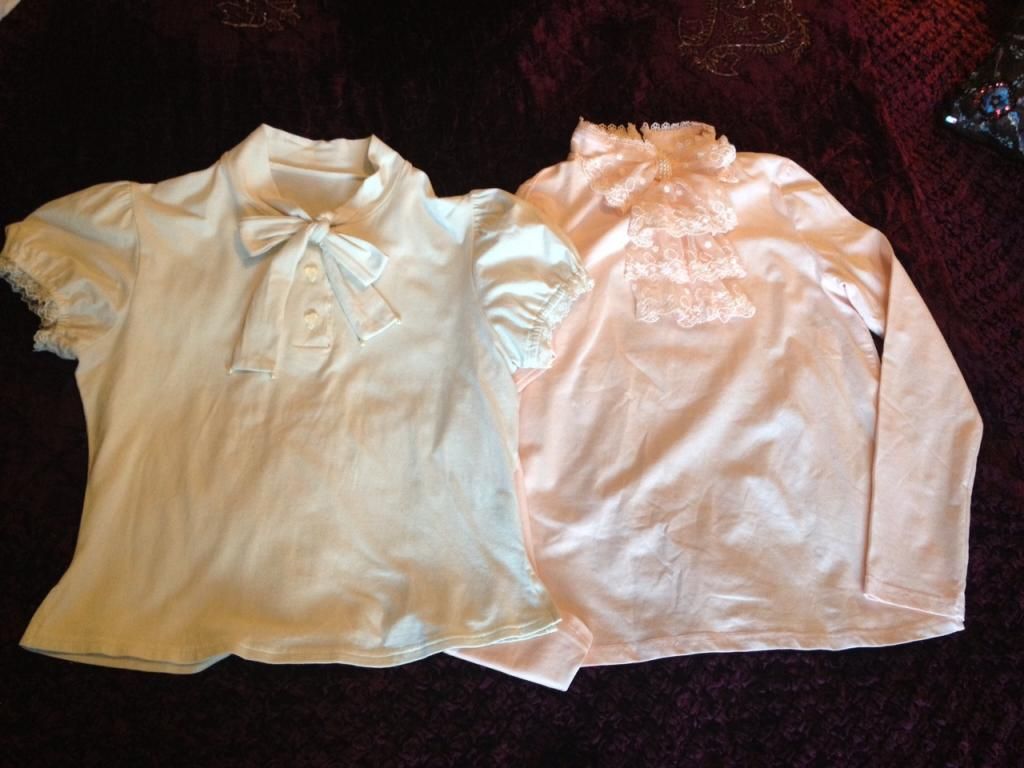 Innocent World and Maite (Taobao) cutsew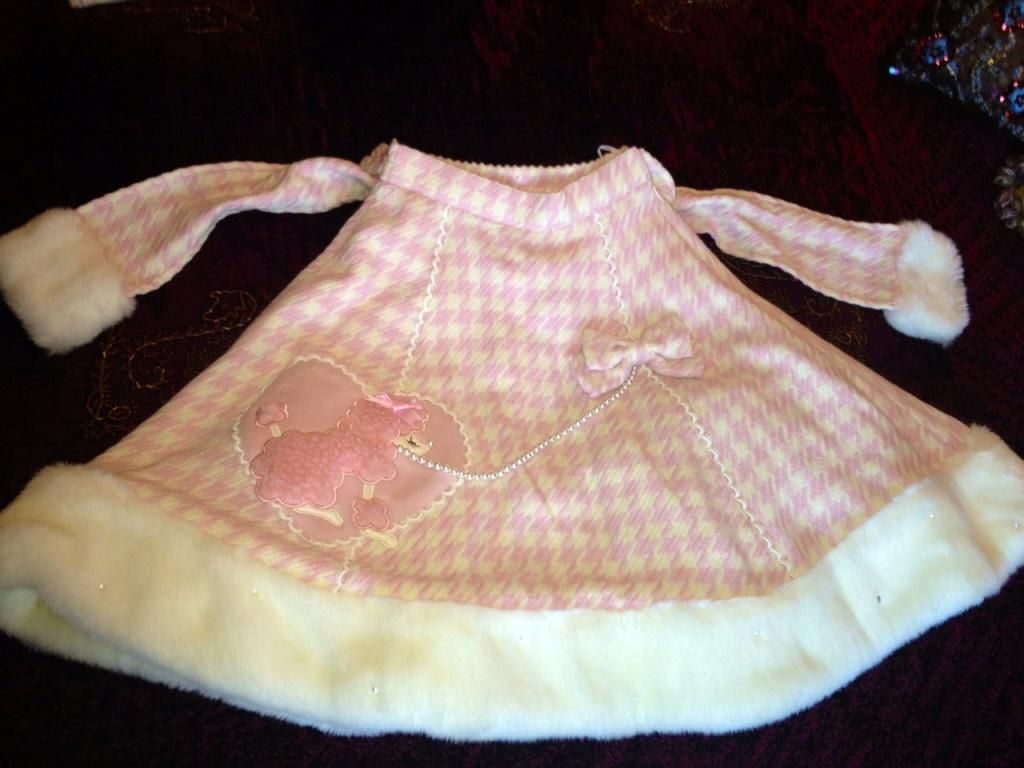 Heart Candy Chan skirt. Can't wait to coordinate.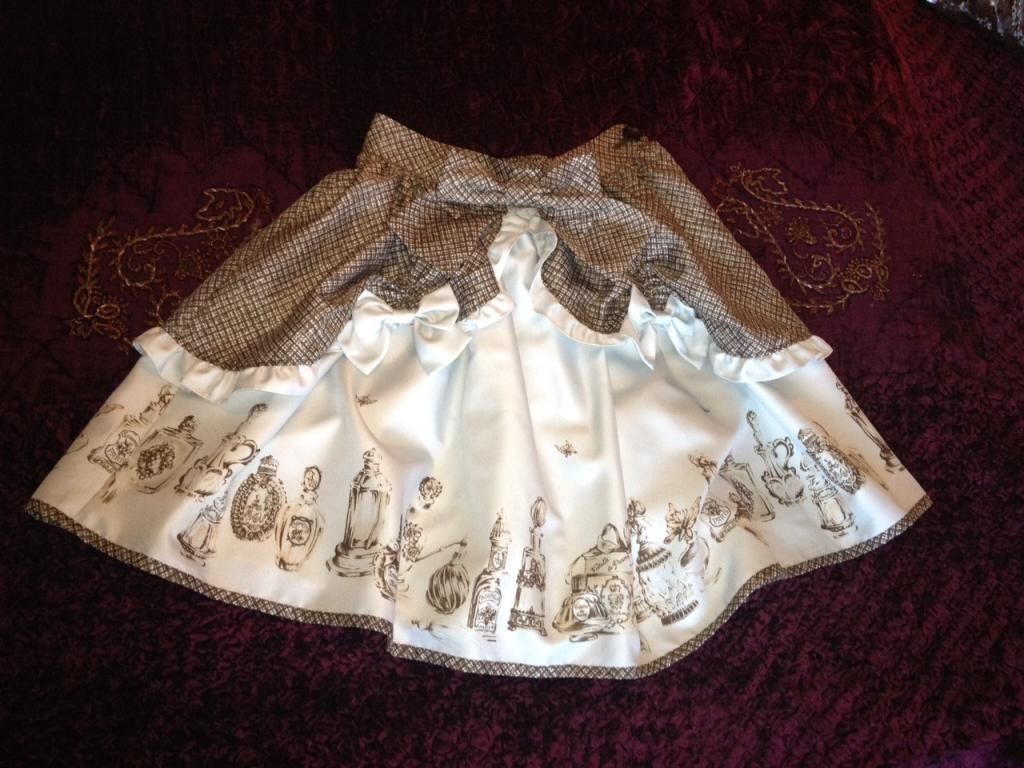 he boyfriend surprised me with my first brand skirt. He personally shopped the IW site all by himself and found this mint perfume bottle skirt ( it's really a light blue though).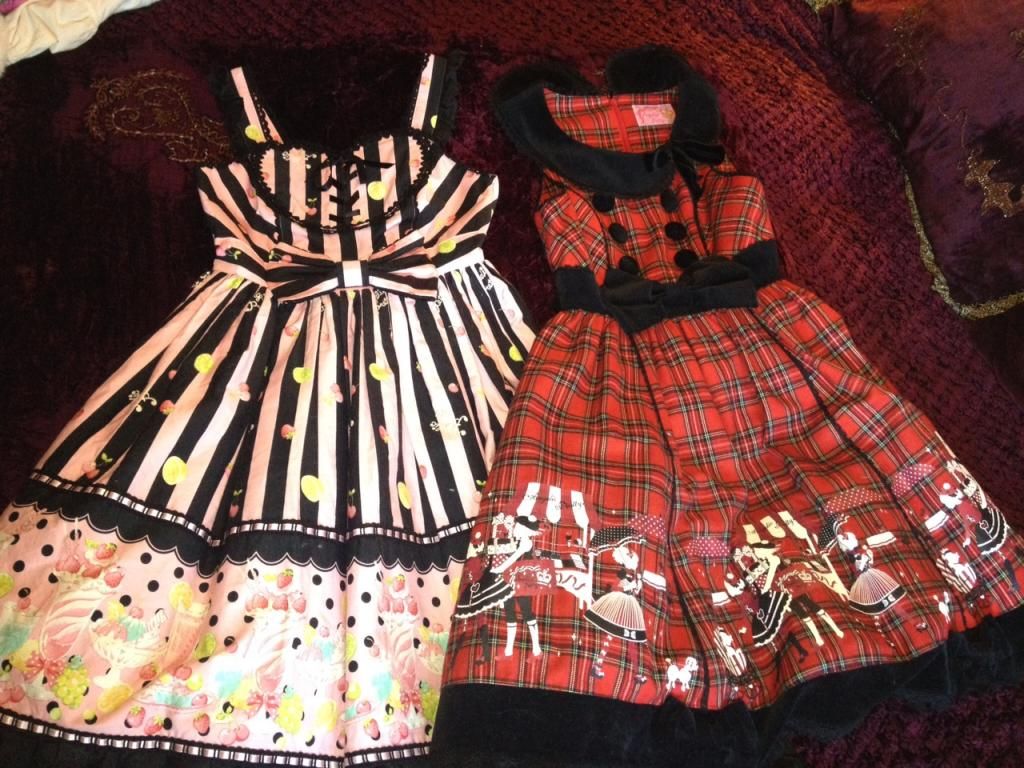 Fruits Parlor JSK in pink, got cheap from Closet Child because it was missing the lace up ribbon ( easily replaceable) and the AP brooch... Oh well, I managed to snag the head bow so it's OK :). Love my Candy Chan on a Walk JSK- this was my first brand purchase. My first dream dress and my favorite piece ( sadly didn't arrive in time for the Acen AP Tea party)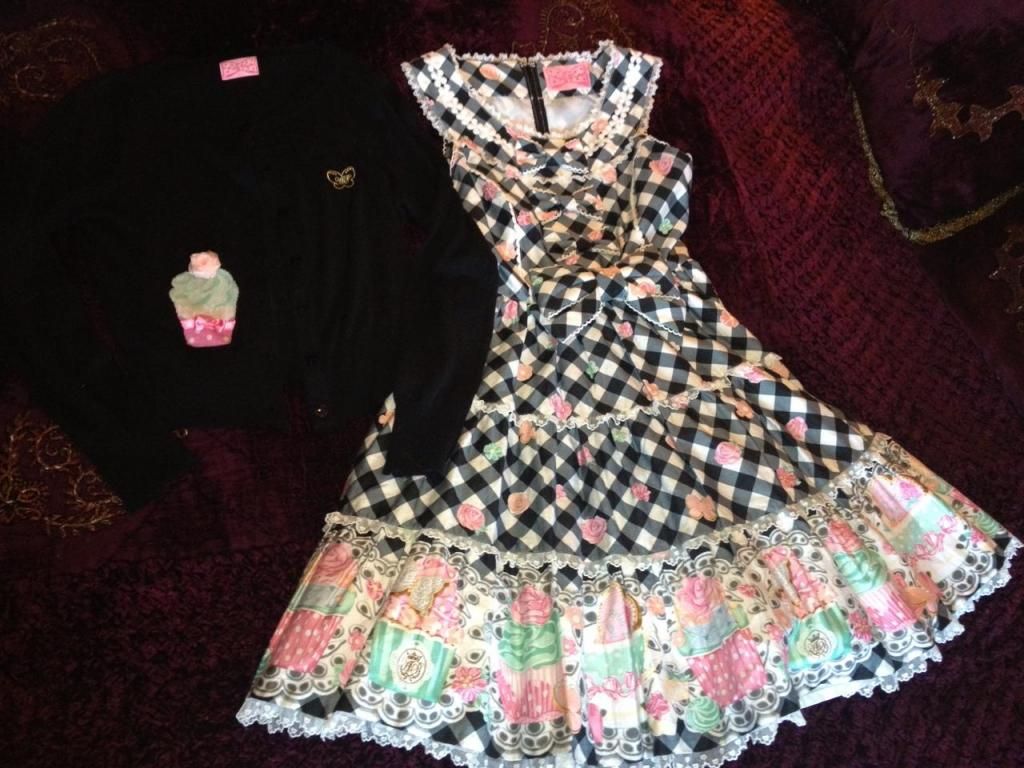 I saw this Sugar Fairy Cakes dress paired with the cardigan on the AP website and knew I had to have both or not all. So Closet Child came through for me when the dress was listed and I snagged the cardi on sale from AP :). Sorry that it doesn't photograph well. :(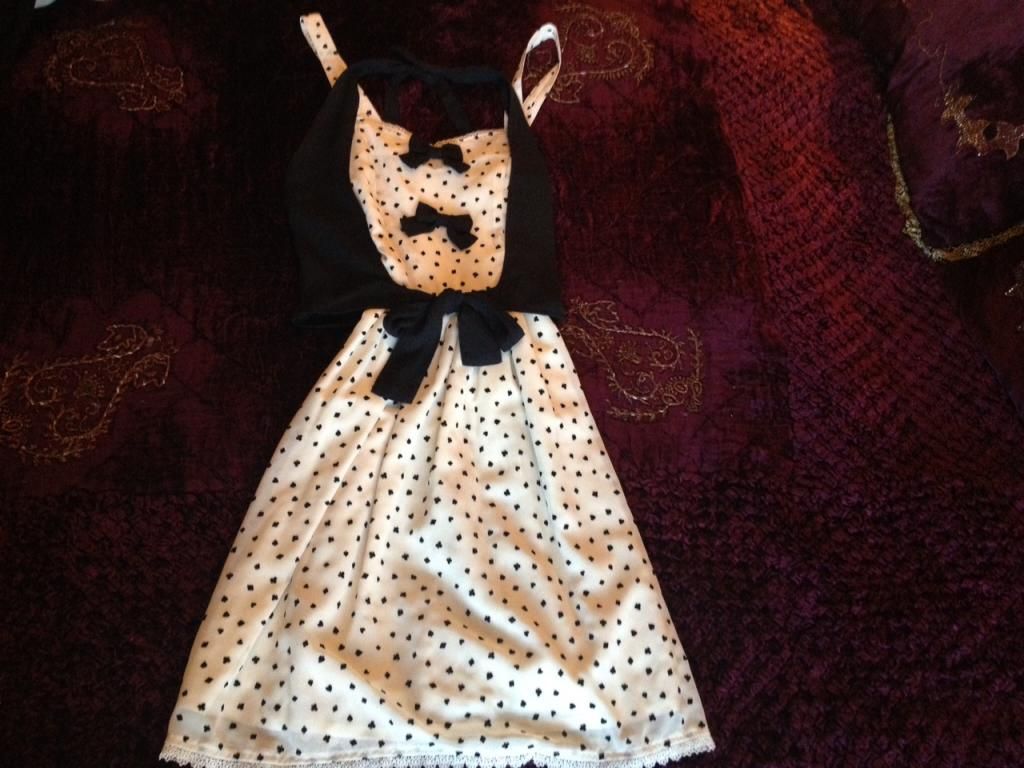 oved this trump flocky dress from IW and felt it would be adorable to wear on any summery festive occasion. And it is.
Body line JSK dresses I have that I've paired with cute off brand cardigans.
More Bodyline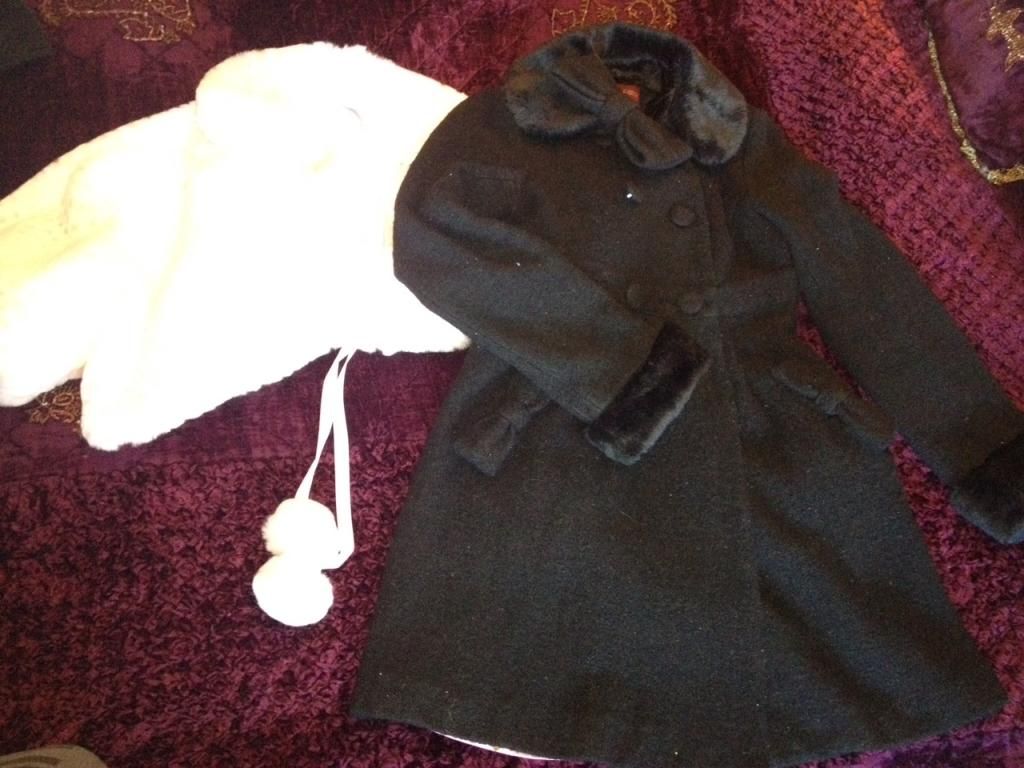 A picture of an ICK by Industrial kitty bolero that didn't photograph well at all, and a Bodyline jacket that turned out to be a great investment because it was cute and I don't have to worry about losing it (because I've been known to lose stuff XD )
One of my most prized possessions! An Angelic Pretty jacket I snagged on Alice Fururun for a ridiculous price and now I'm so worried about something happening to it or getting stolen I never wear it... I wear this with my Osanpo Candy Chan dress and I feel like a Brand Whore :D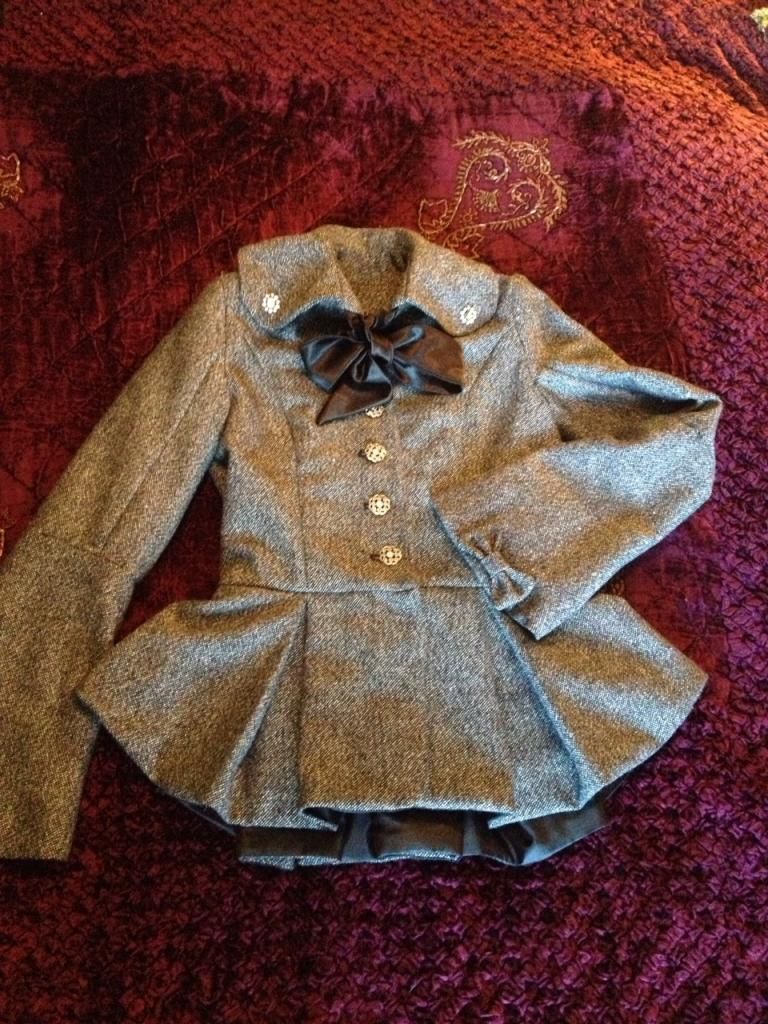 A Victorian Angel/ Amy Marie Indy brand designed and made by yours truly. Beautiful, I know. Check out t
he awesome pleating and detail on the back of the jacket :3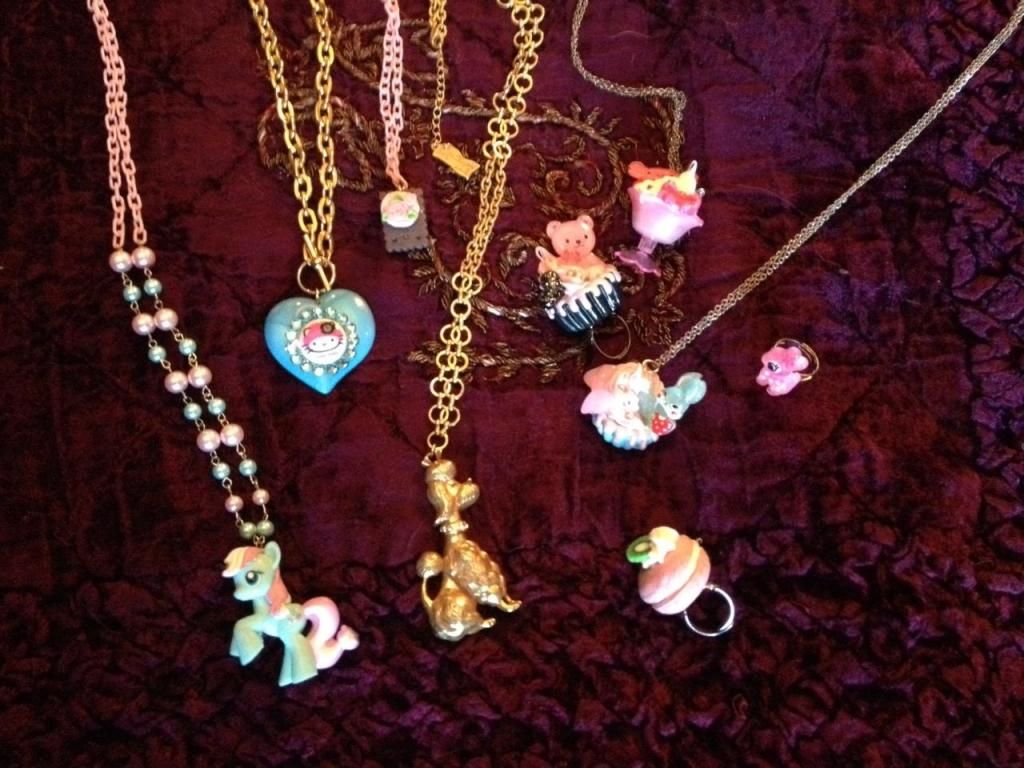 Assorted jewelry I own. That's an Emily Temple cute poodle necklace and a Tarina Tarentino Pink Head Hello Kitty
I don't really wear headbows, so yes- this is it.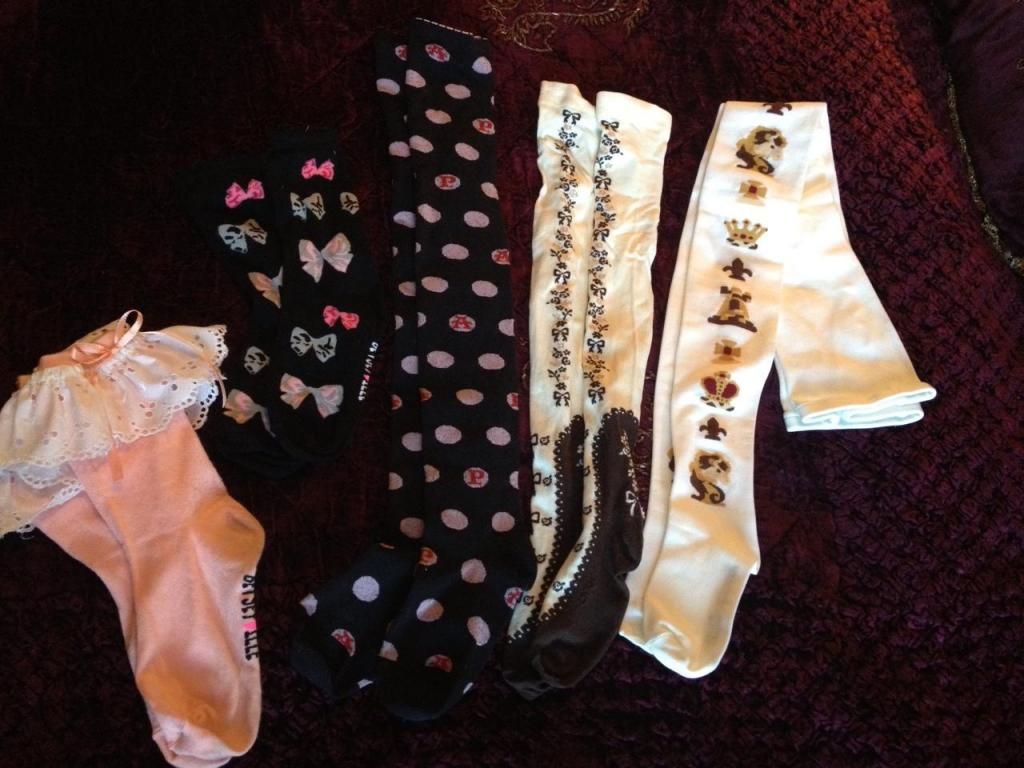 I usually wear textured tights, but these are the socks I have. Left to right- Betsyville ankle socks I made to go with Sugary Fairy cakes because I couldn't find the actual ones to go with it anywhere ( I finally found them on Closet Child), the Betsyville bow socks that were cute and came in the two pack, AP dot socks, IW OTKs, and IW tights.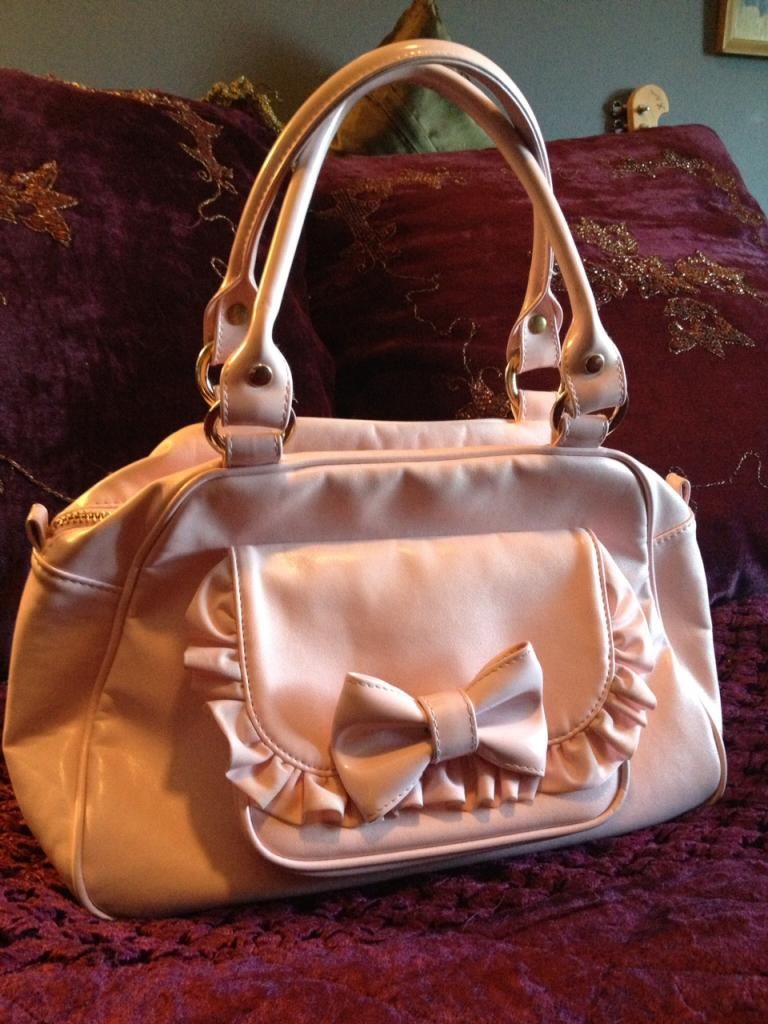 Coquettish Tiara bag my sis
chunlichan ot for me last Xmas the goes with nearly everything...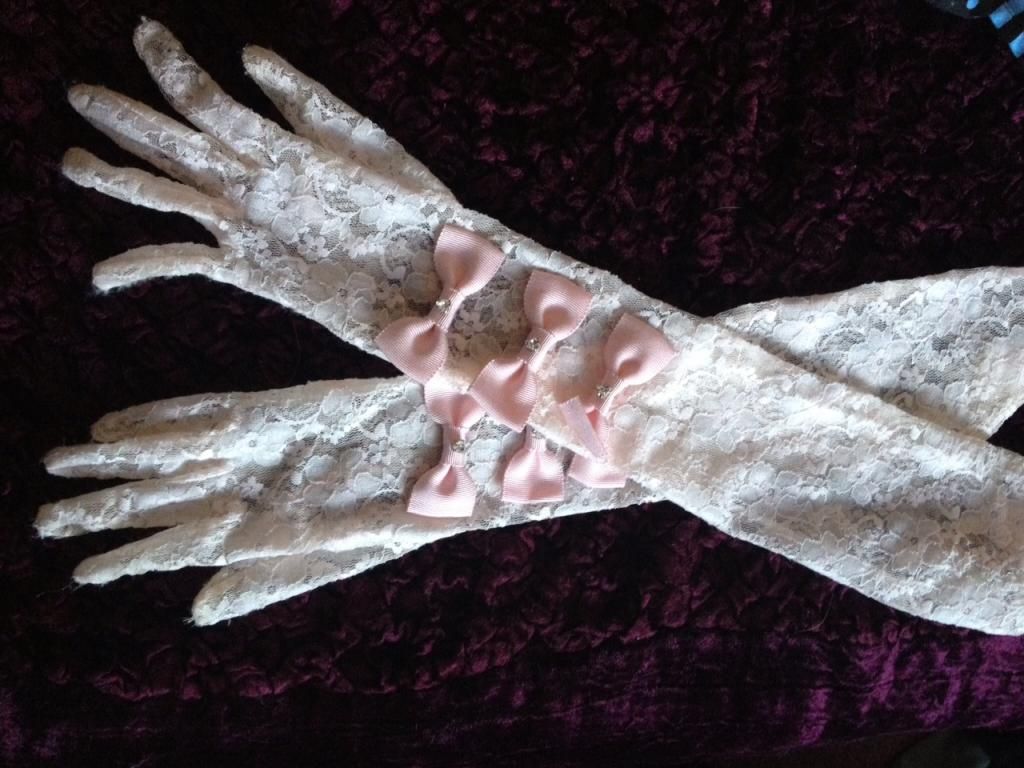 AP gloves my friend couldn't fit that happened to fit me perfectly.
WAIT! No shoes??!! LOL I have my sister's shoes to borrow, of course. I know... I'm working on that. :)
Thank you for checking out my small wardrobe, I hope you enjoyed.