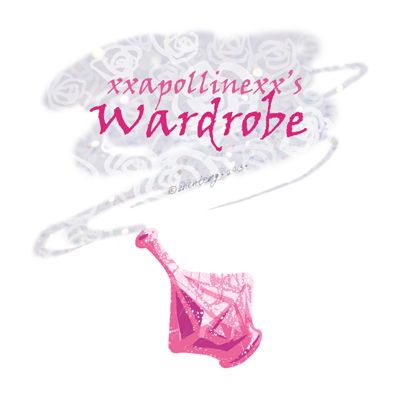 Hey everyone! I hope you have all been enjoying this month's theme as much as I have. I just loving seeing all the different diverse collections. It's very inspiring to see so many lolita wardrobes, and I've learned about the existence of several gorgeous things that I'm going to have to add to my wishlist!
My banner is courtesy of the lovely
zhenteng
, whose art blog can be found here:
http://thezenthing.blogspot.ca/
For this year, I've chosen to showcase only the most strictly "lolita" parts of my wardrobe. I have a large collection of offbrand stuff, but I don't think it is very interesting to look at. I feel very fortunate that this past year I've managed to acquire quite a few of my dream items. In the coming year I hope to focus on purchasing only from my wishlist.
Without further ado, please enjoy my wardrobe!
Dresses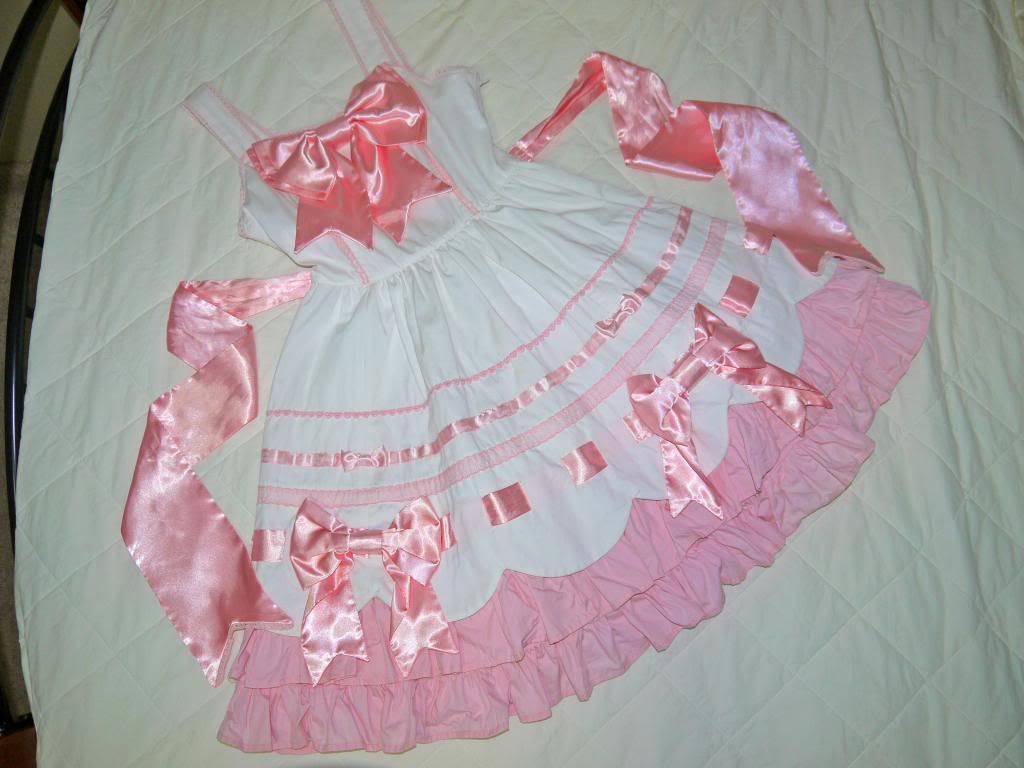 AP - Ribbon Mille-feuille in white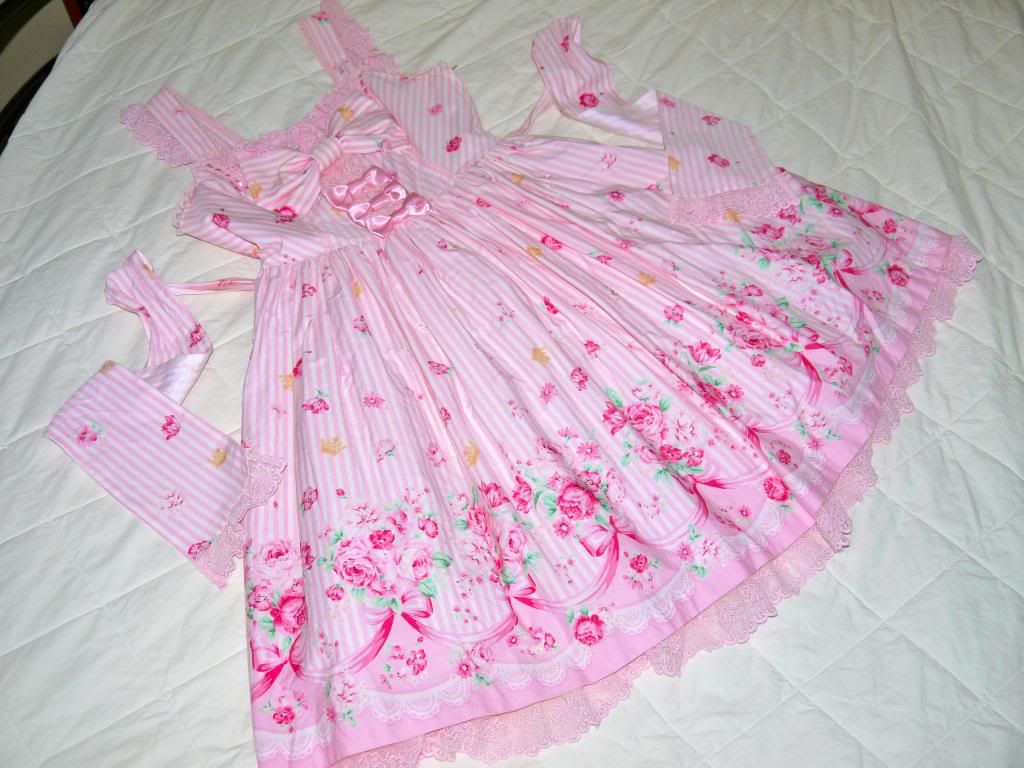 AP - Tiara Rose in pink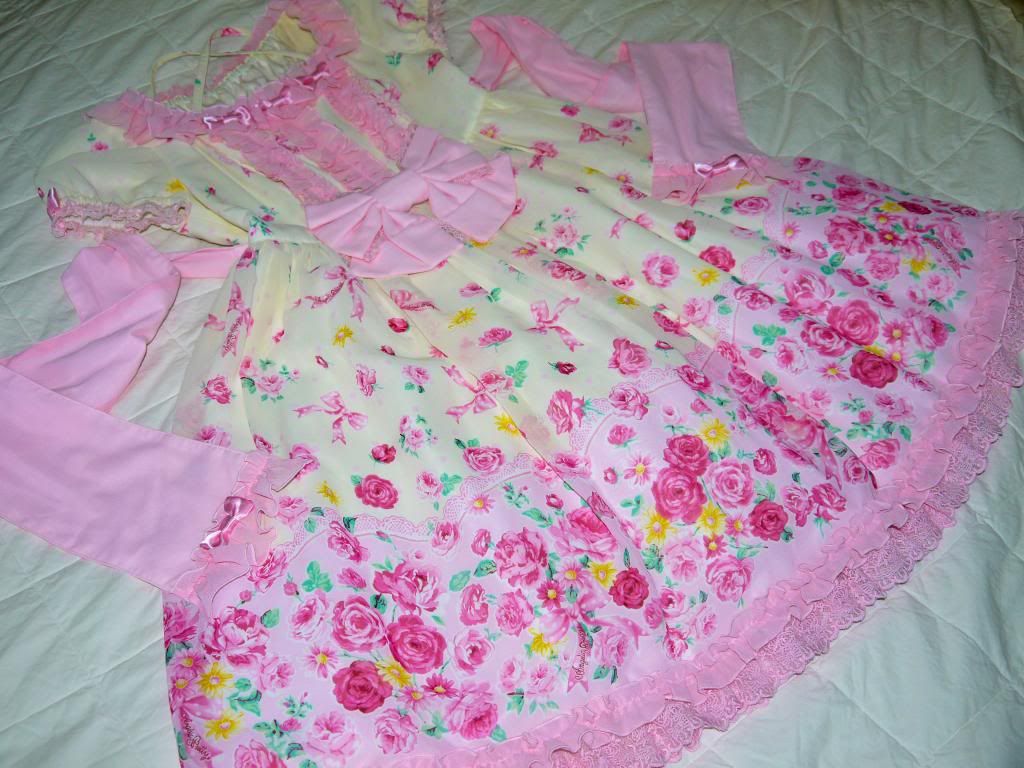 AP - Powder Rose in yellow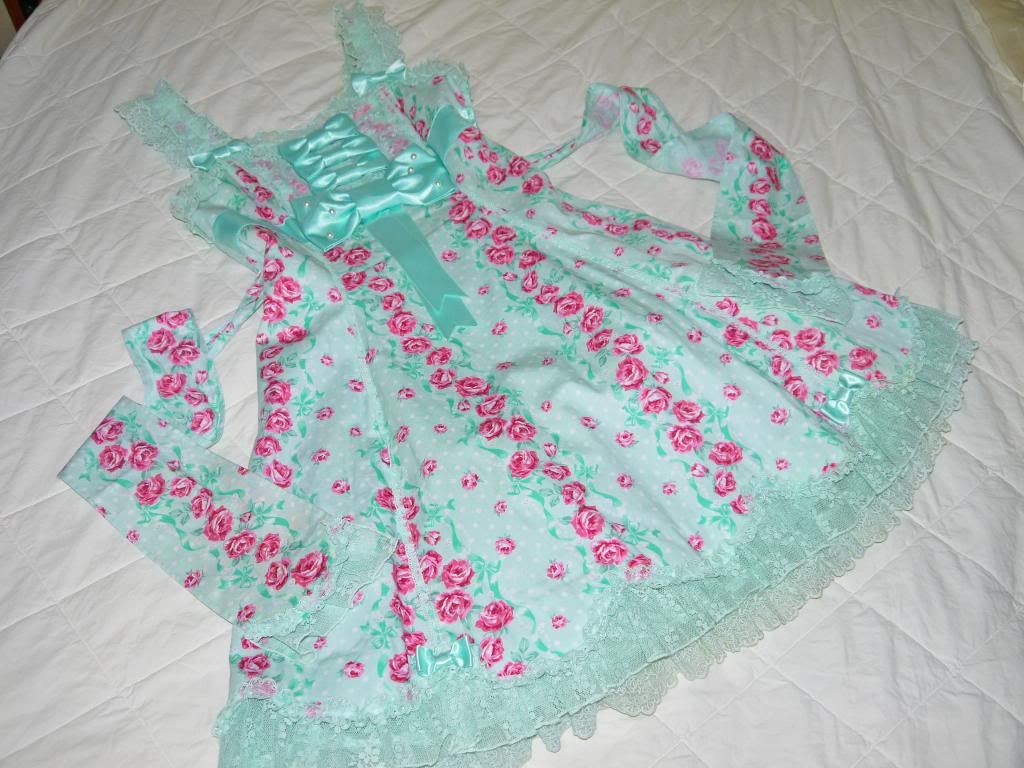 AP - Lady Rose in mint
I feel so happy to have this in my wardrobe! It is one of my ultimate dream dresses and I was finally able to purchase it last summer.
BtSSB - Karami in pink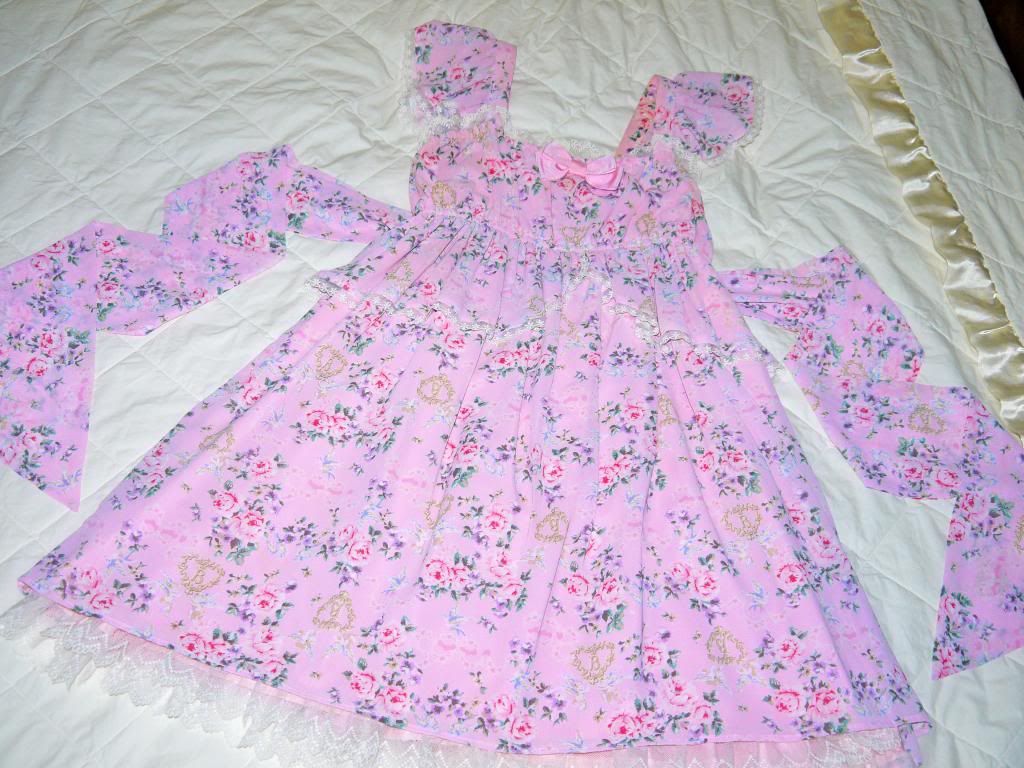 BtSSB - Angel Chiffon in pink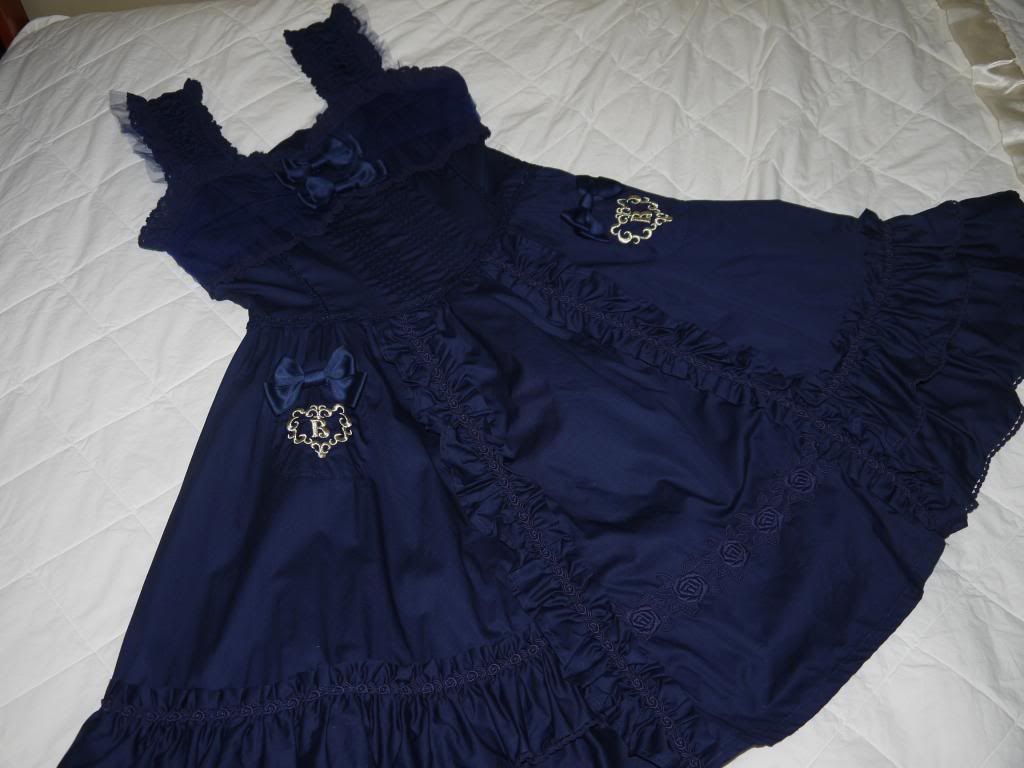 BtSSB - Pocket's Embroidery in navy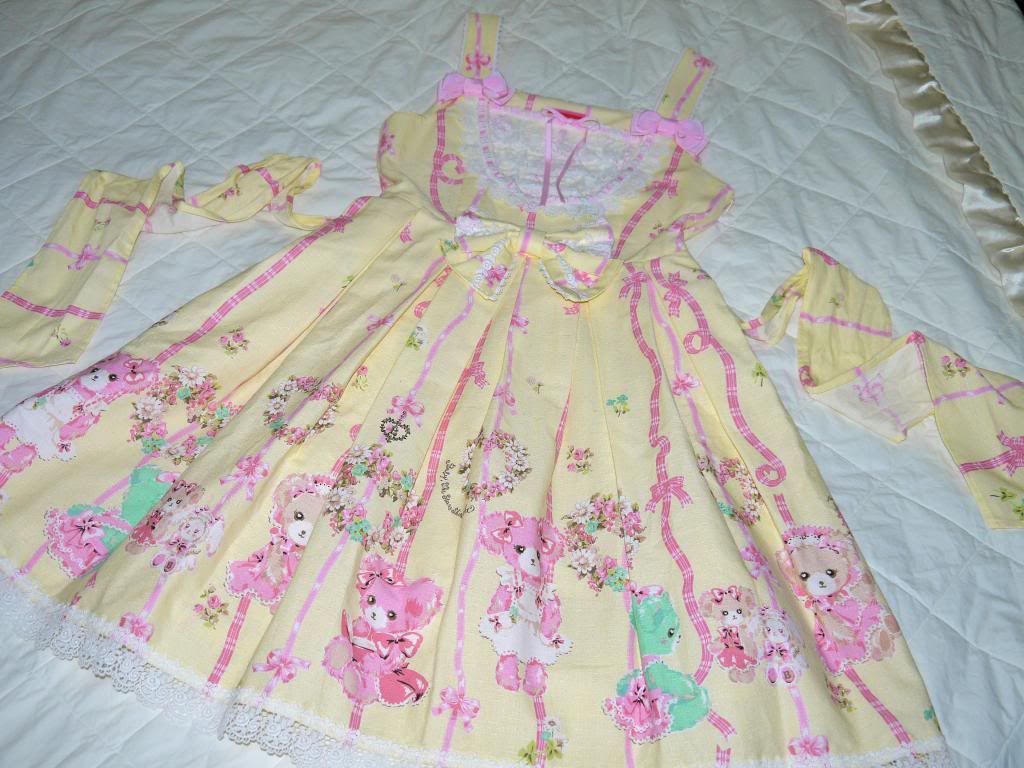 BtSSB - Friend Usakumya in yellow
Another dream item that I was able to purchase this past year. I LOVE the colour combination on this dress - yellow and pink is my favourite. I think this dress is even more precious in real life - photos just don't do it justice.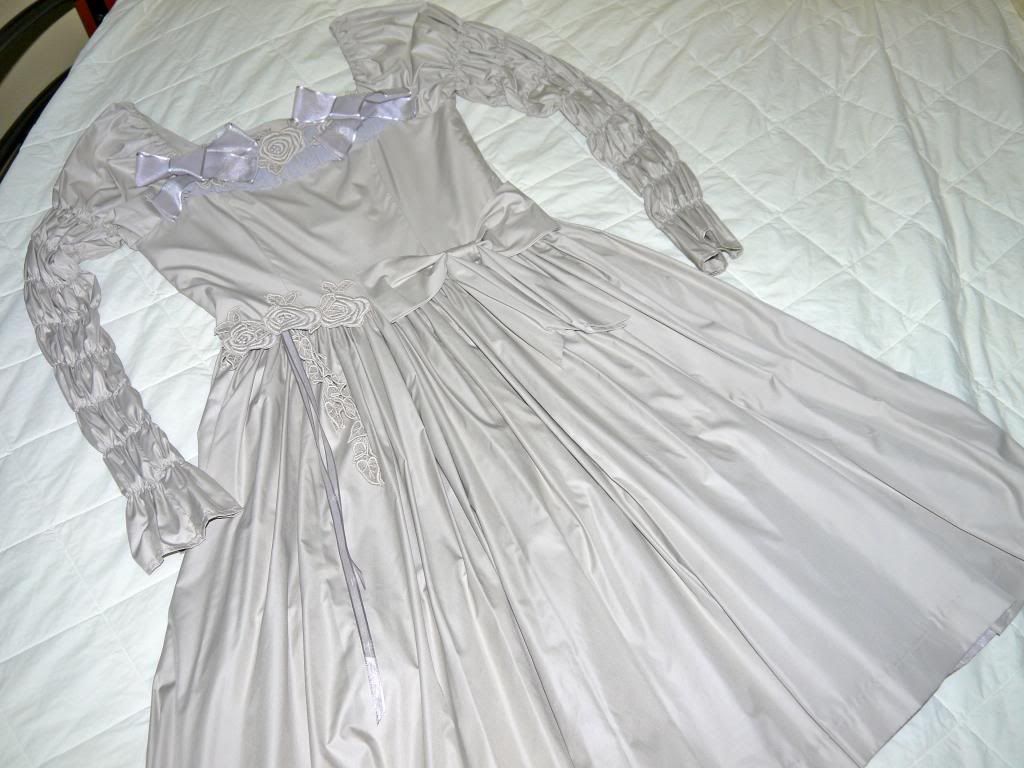 JetJ - Le Monde de Rose Robe in gray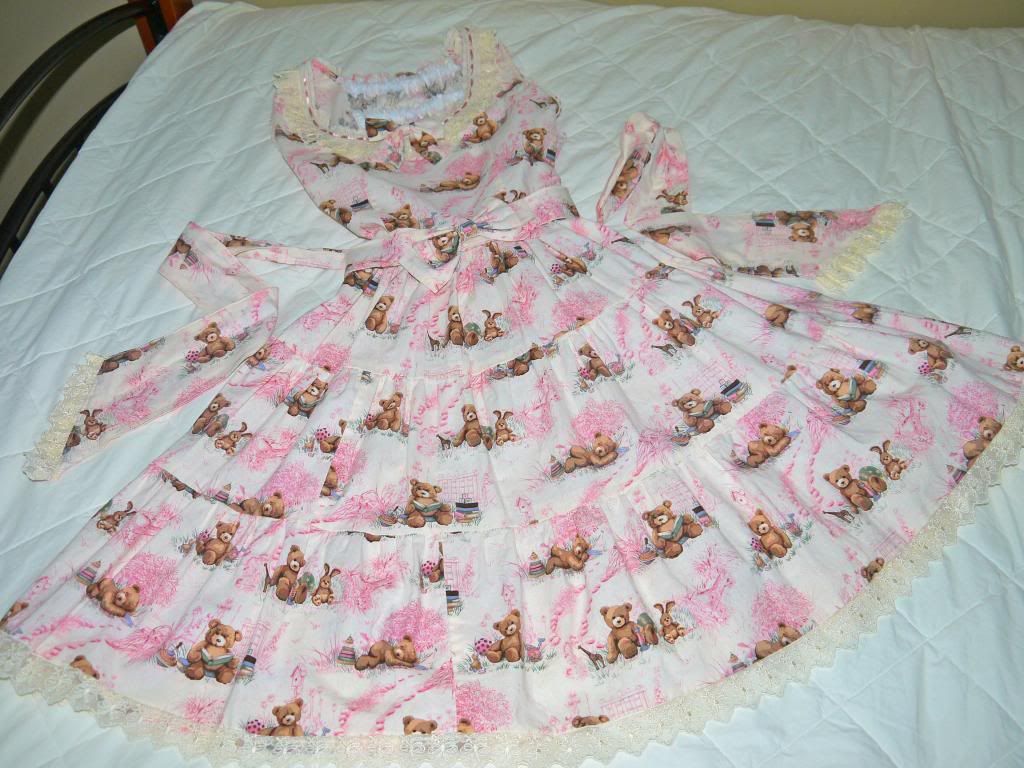 The Snow Field
- Teddy Bears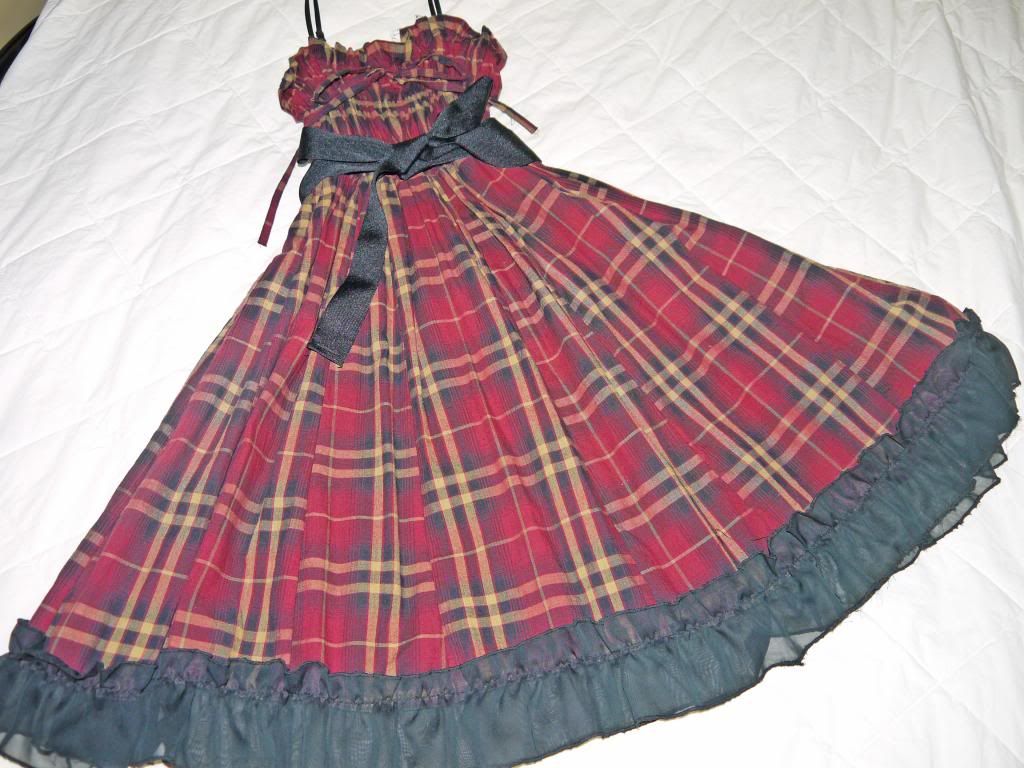 Offbrand - Tartan jsk
Coat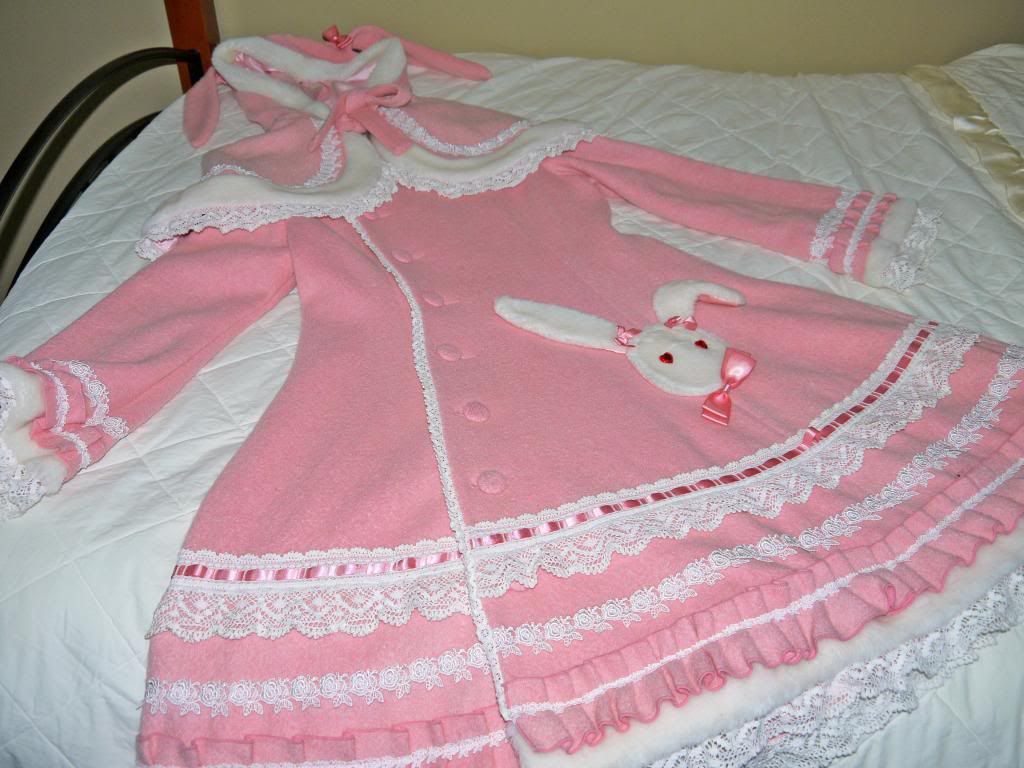 Bodyline - Bunny coat
Skirts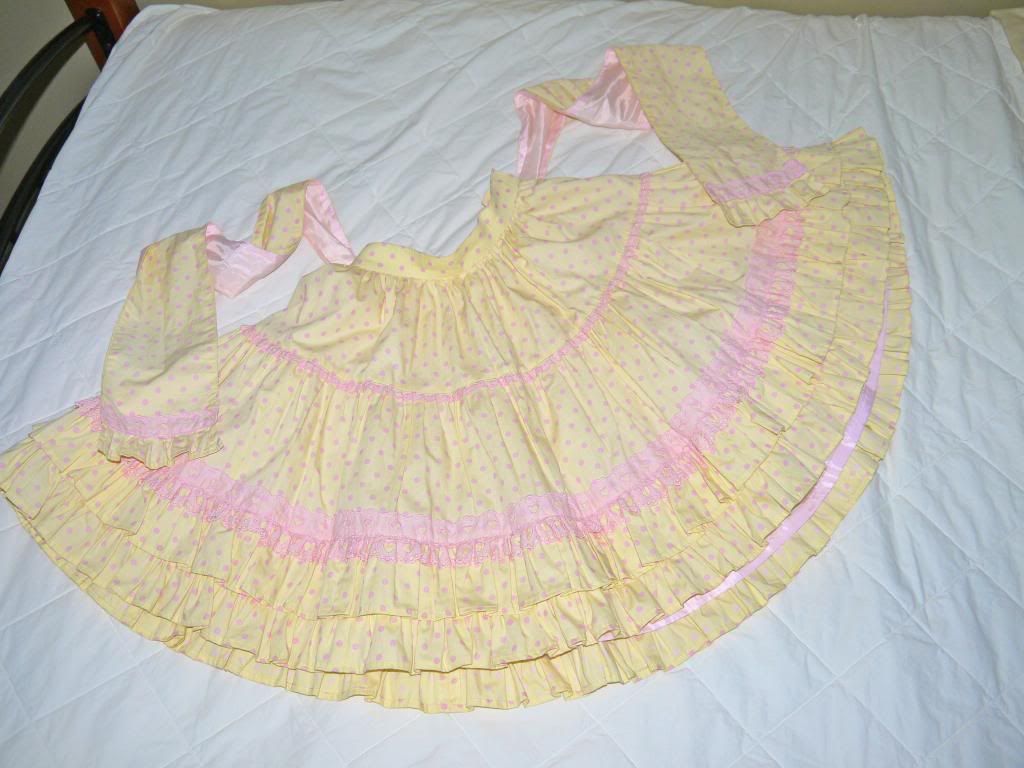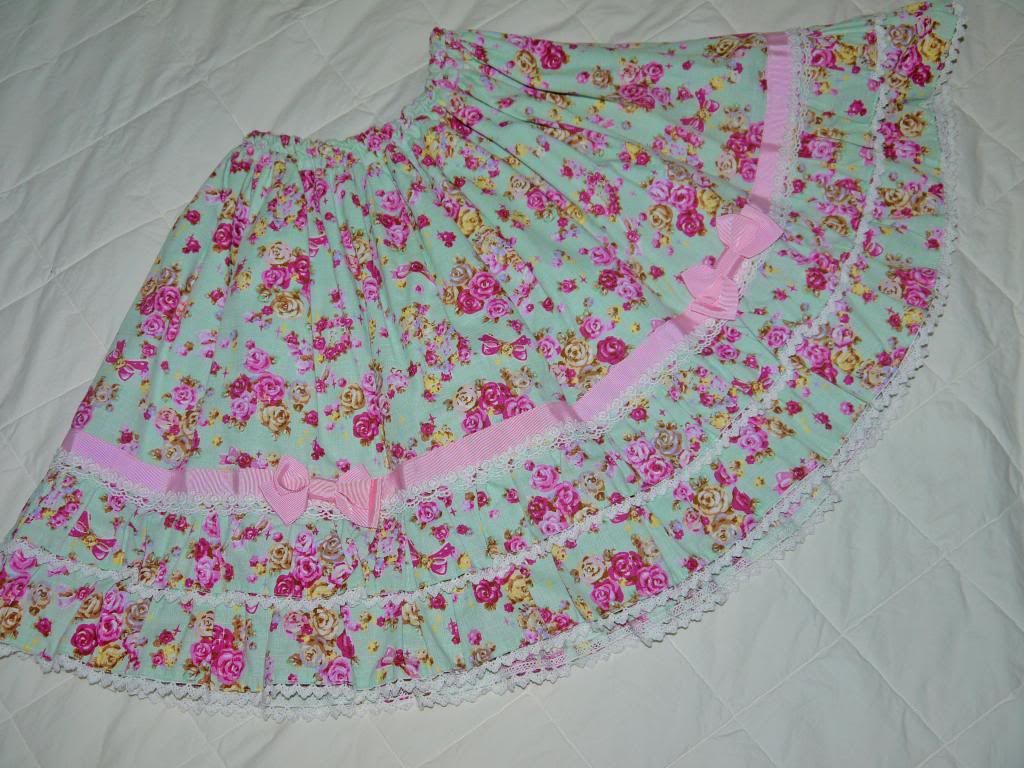 Left: AP - Pop polkadot in yellow
Right: BtSSB - Little Kitty Bouquet in mint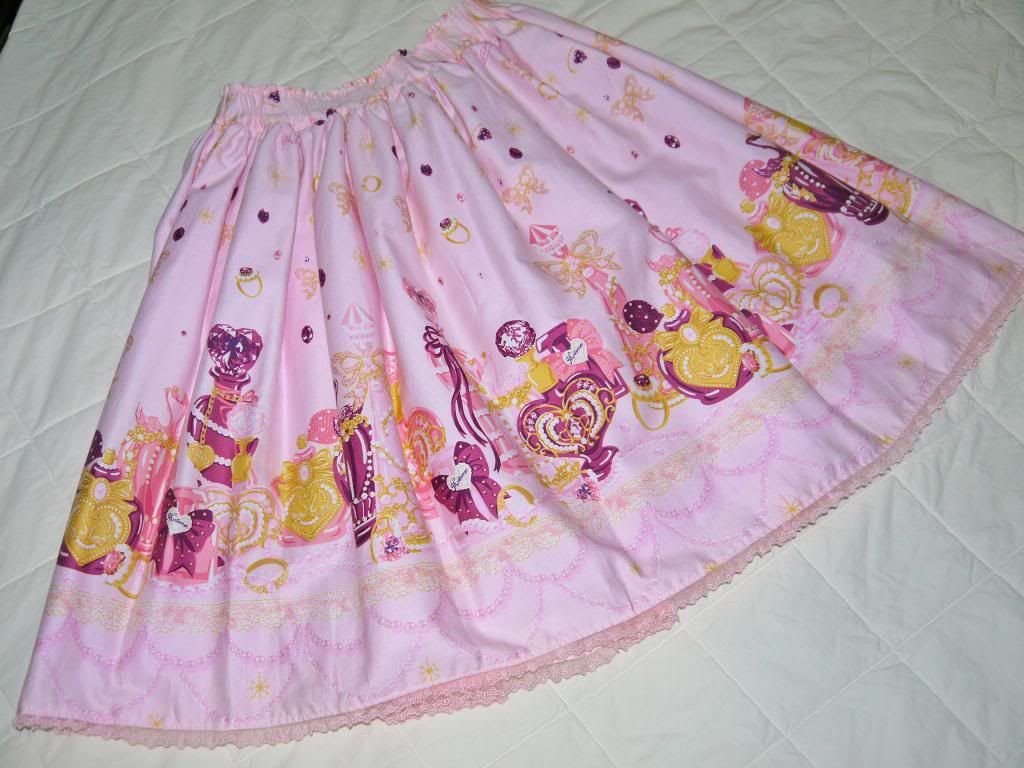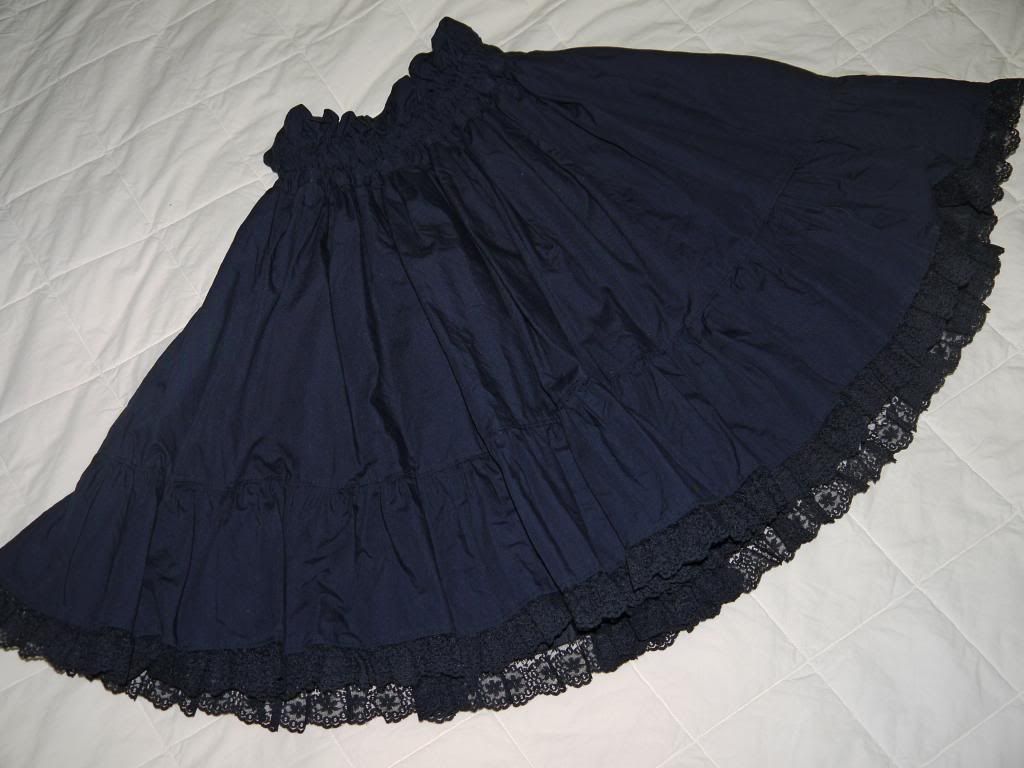 Left: Meta - Perfume Bottles in pink (one of my favourite prints ever!)
Right: Meta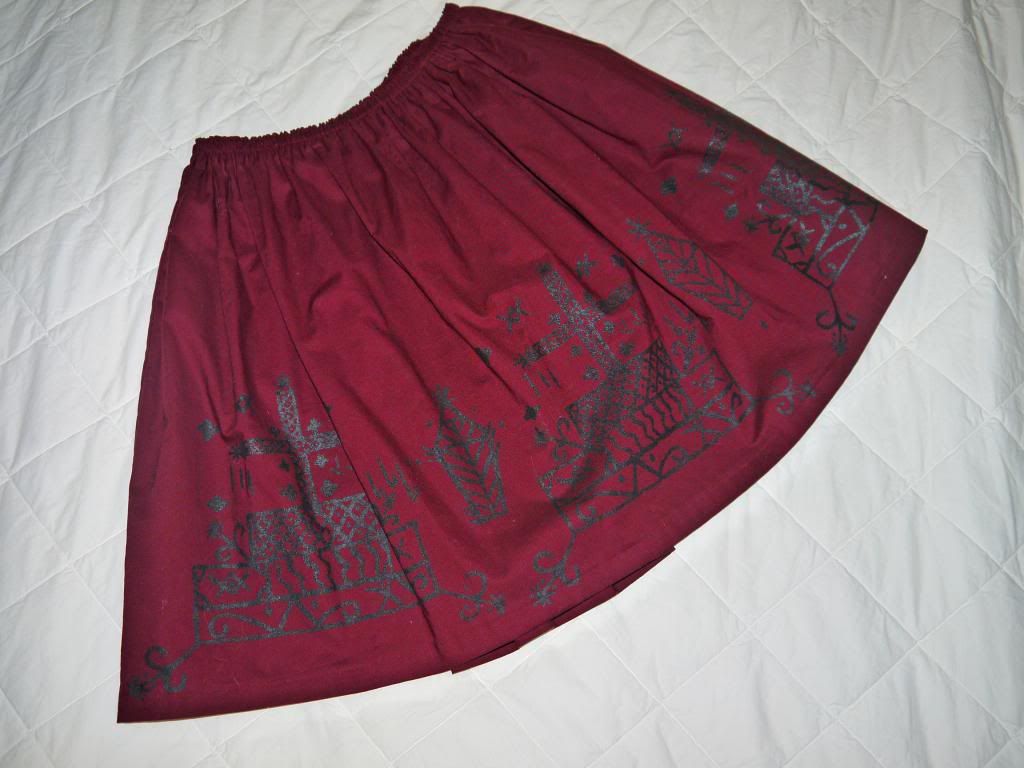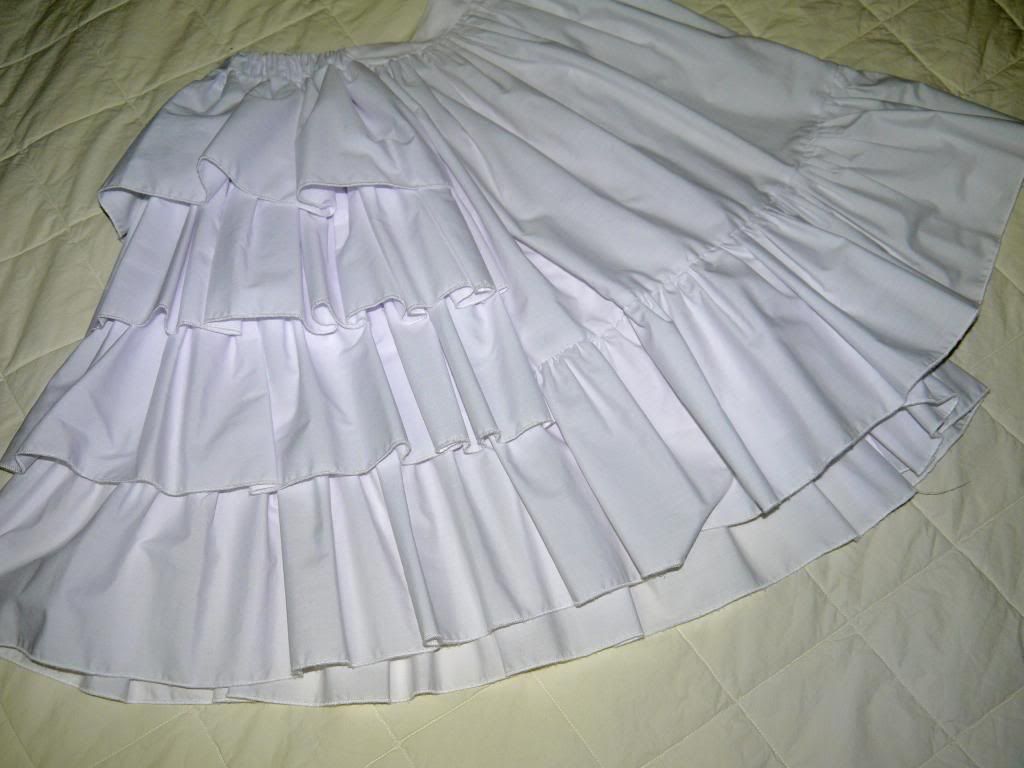 Left: Handmade by my friend
charmingmonstrs
Right: ITS - Bustle skirt
Blouses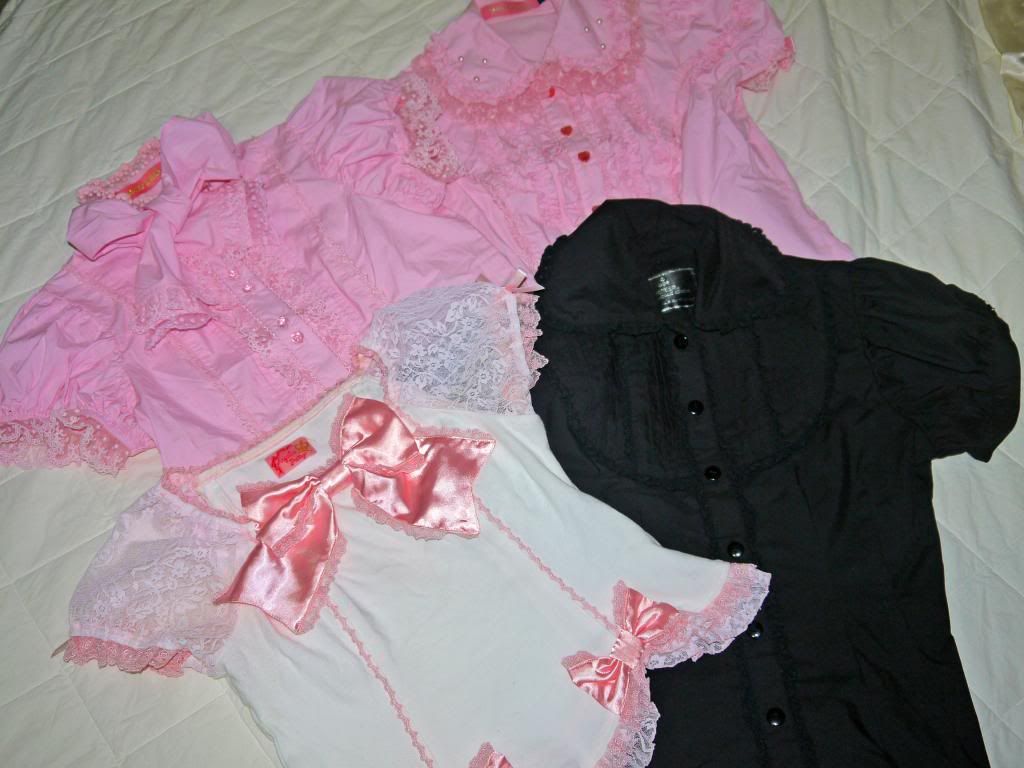 Bodyline, Bodyline, AP, F+F
Bags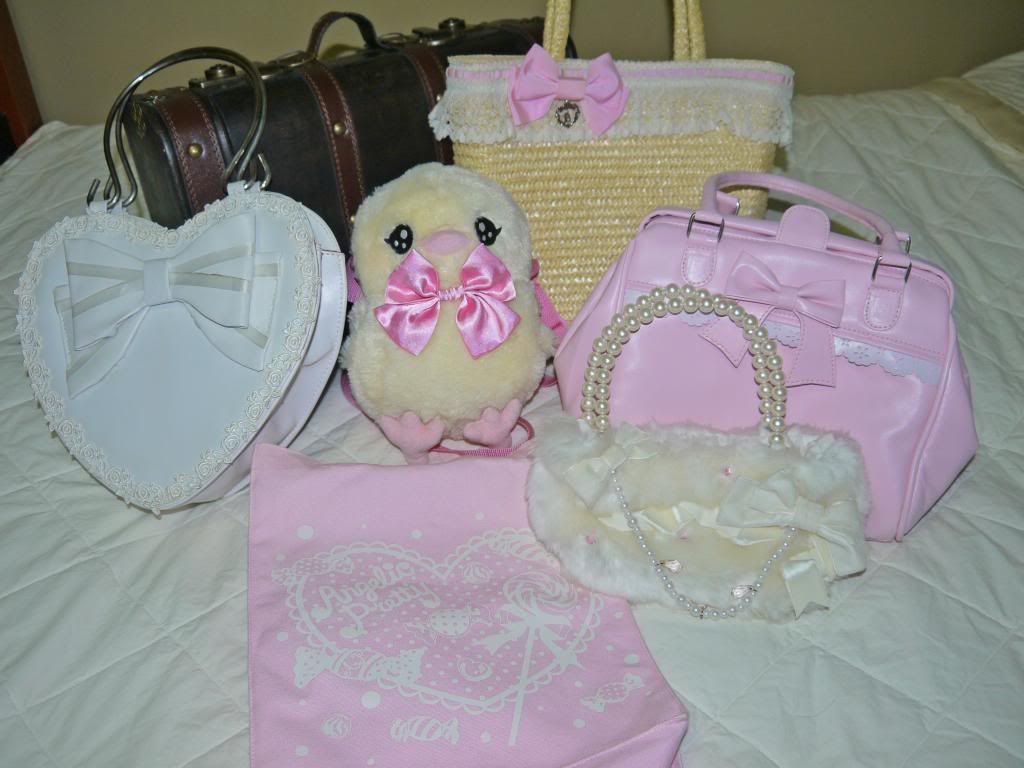 Offbrand, BtSSB, AP
Headdresses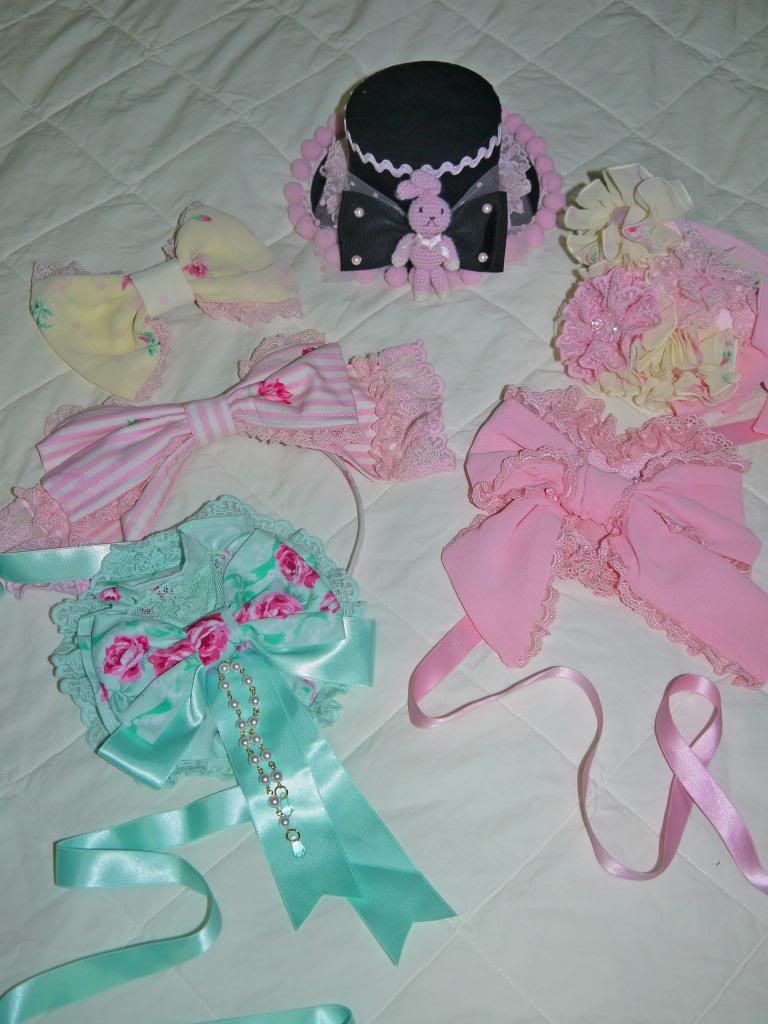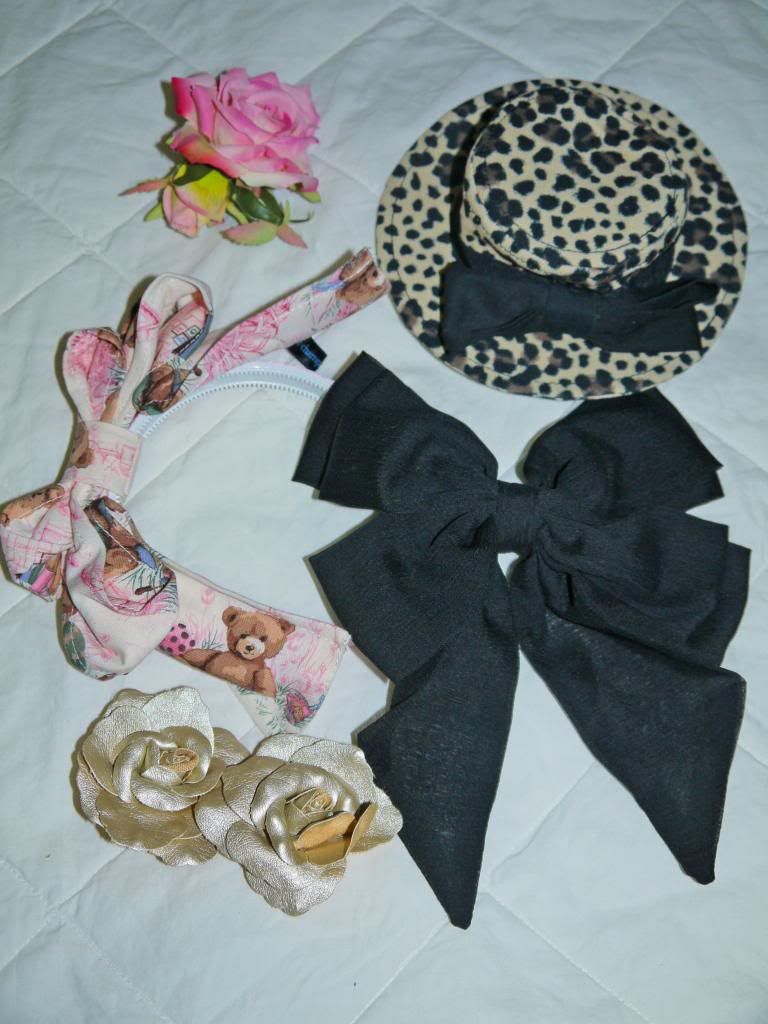 Left: All AP
Right: Some of my favourite offbrand pieces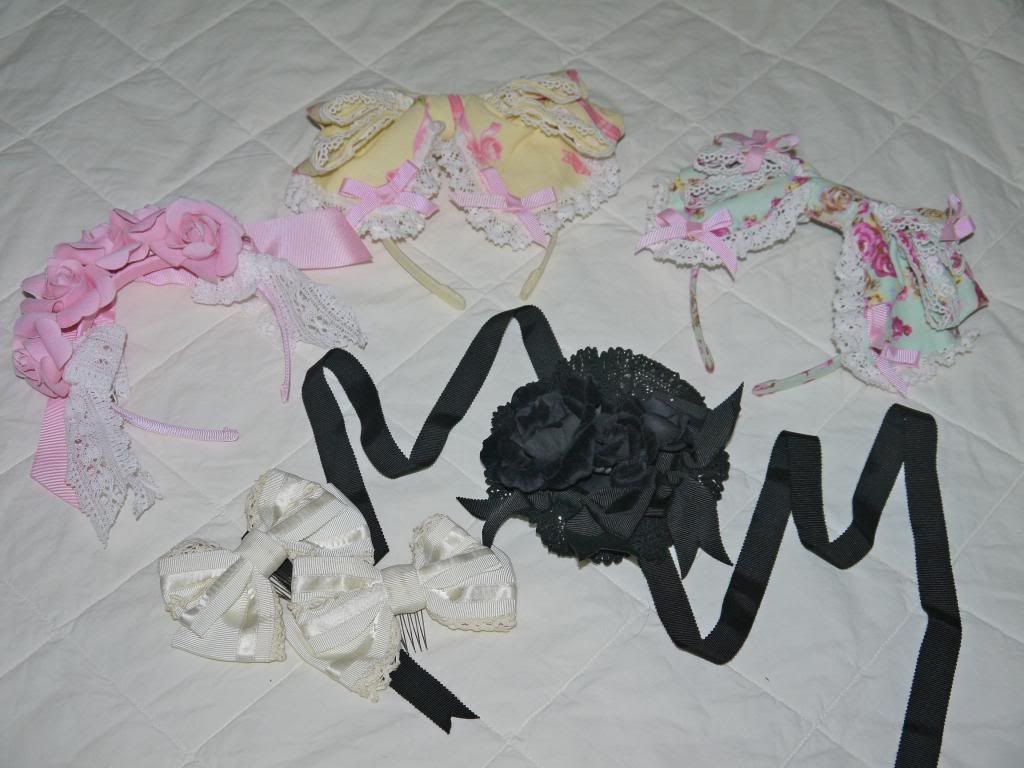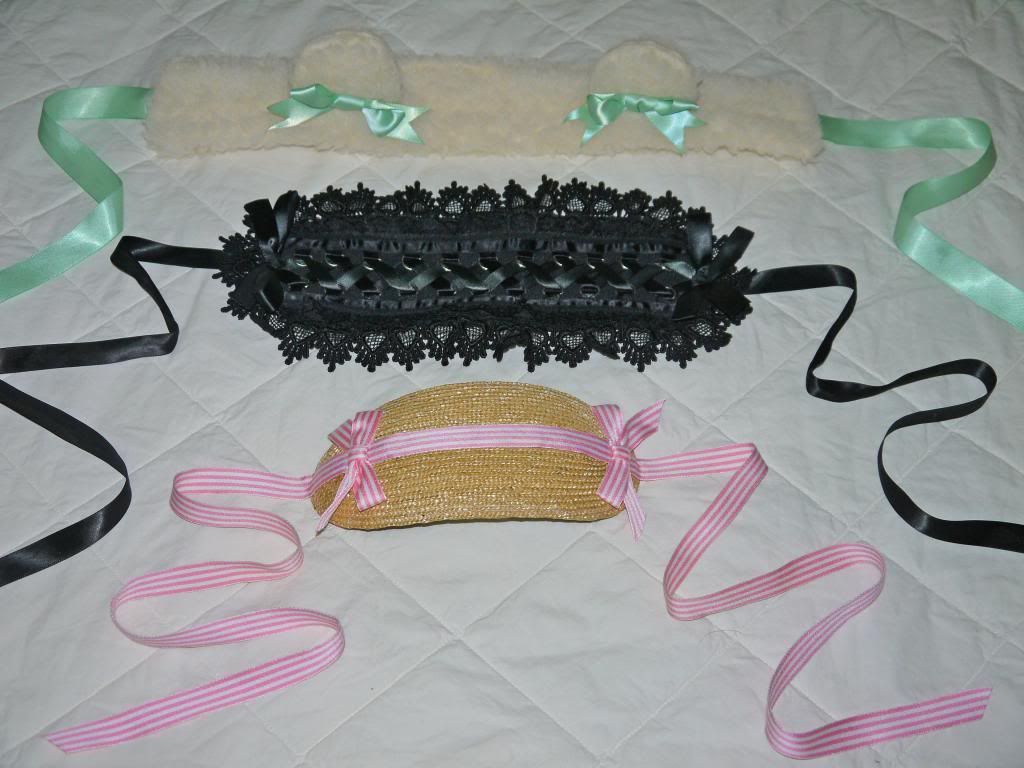 Left: All BtSSB
Right:
Cute and Candy Clouds
, Offbrand, Shirley Temple
Accessories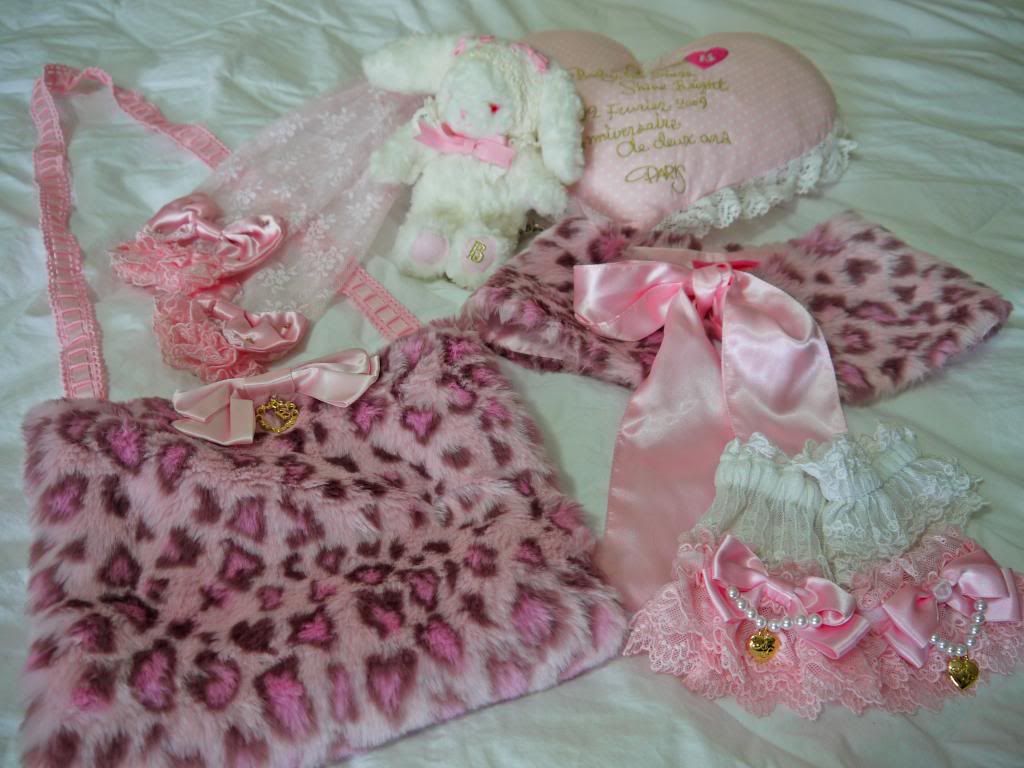 Mostly BtSSB; armwarmers and pink wristcuffs are AP; white wristcuffs are handmade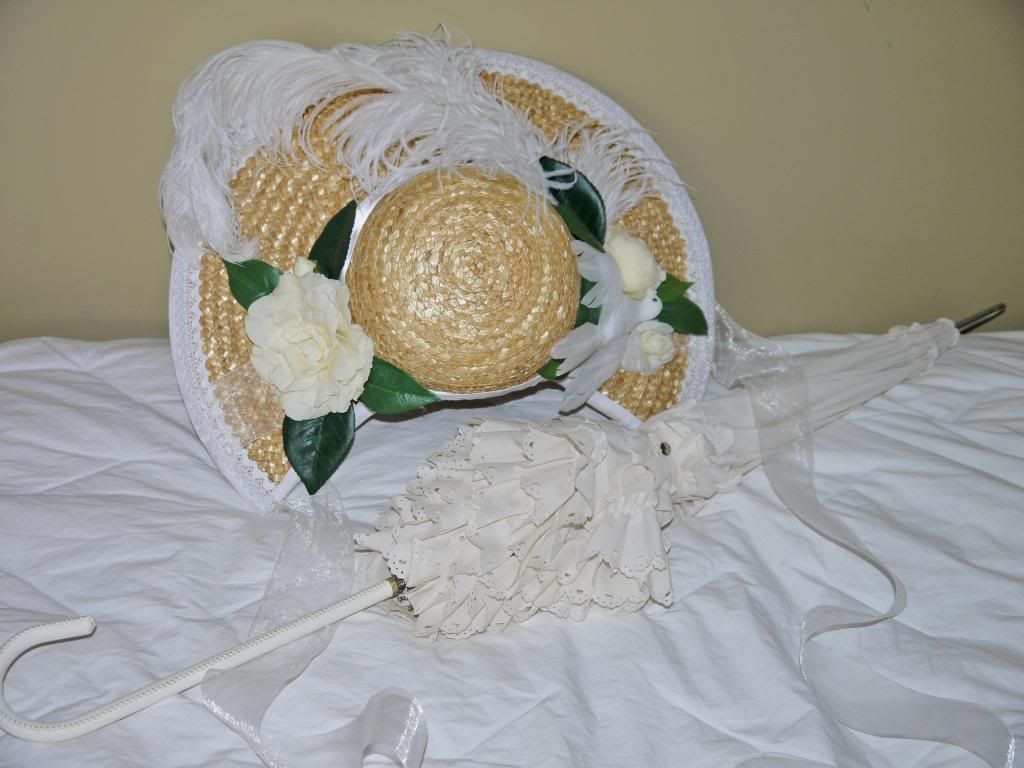 Bonnet is handmade, parasol is BtSSB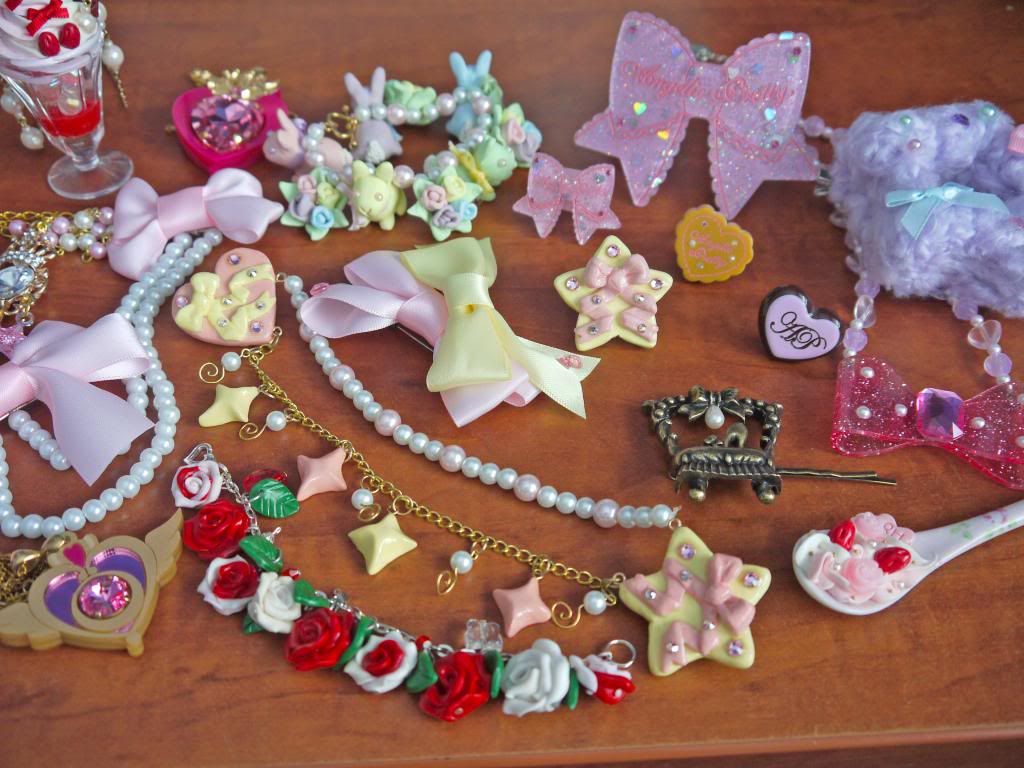 An assortment of some of my favourite jewelry. If you want to know where something is from, just ask.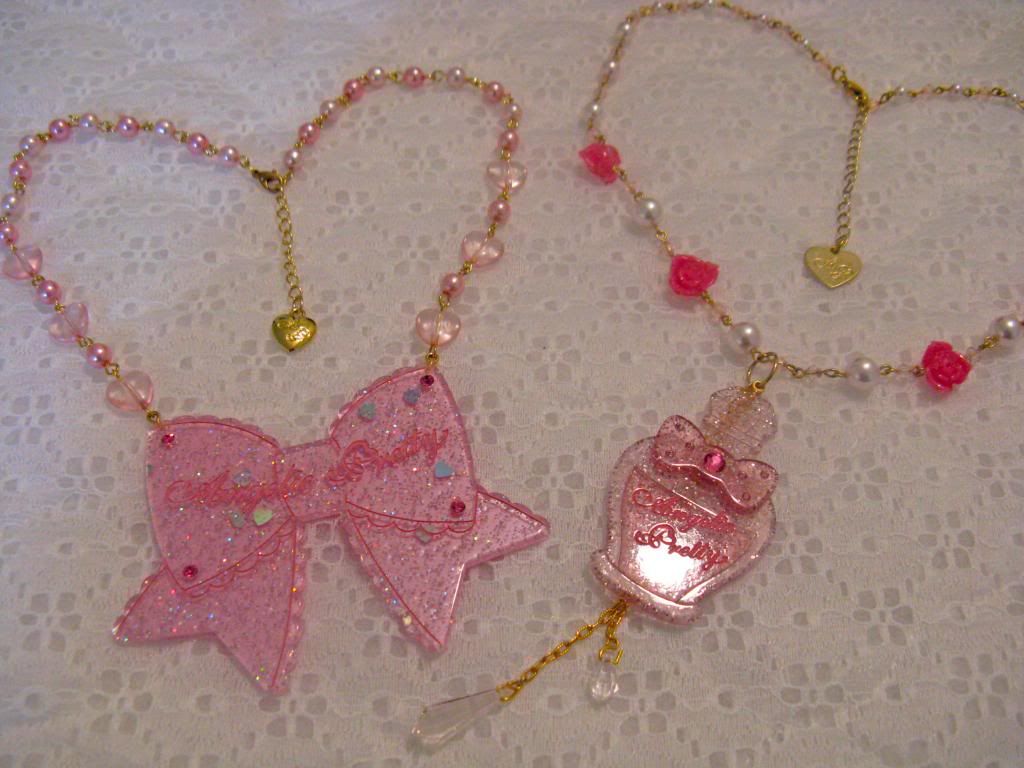 Some necklaces I missed in the previous picture. Both are AP.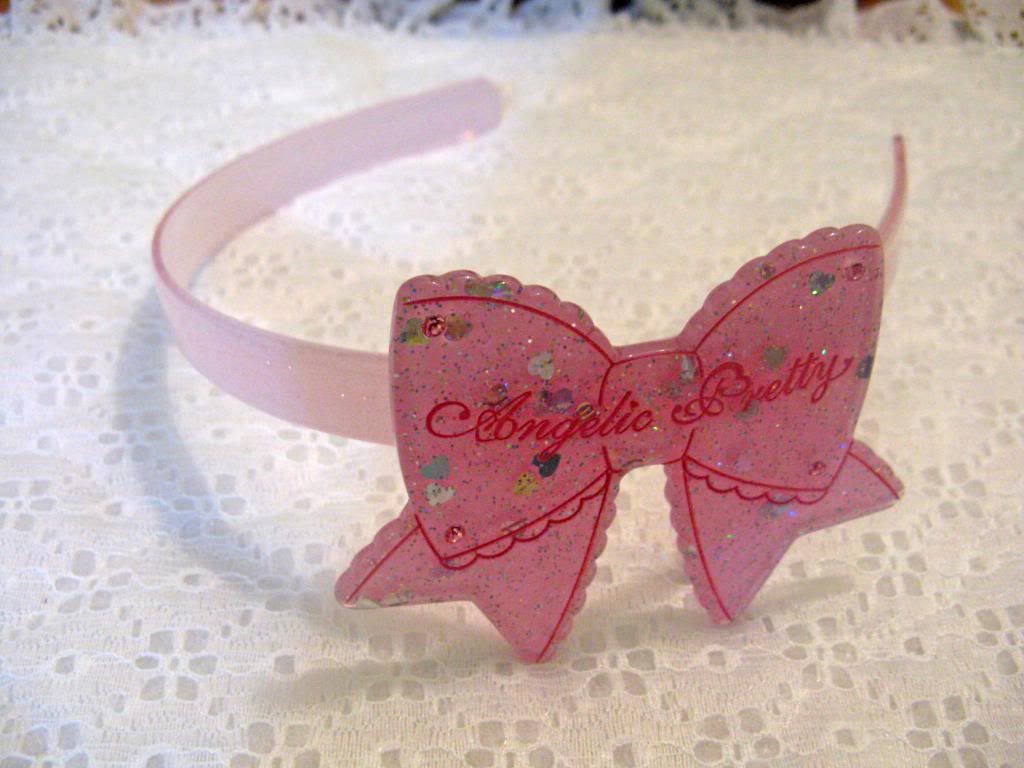 My most recent acquisition: AP Tokimeki headband in pink. If you noticed, I also have the ring, bracelet, and necklace; this headband completes my set. I don't know why, but I've become mildly obsessed with these pieces. Now that I have all the pink set, I'm going to try to get the other colours!
Footwear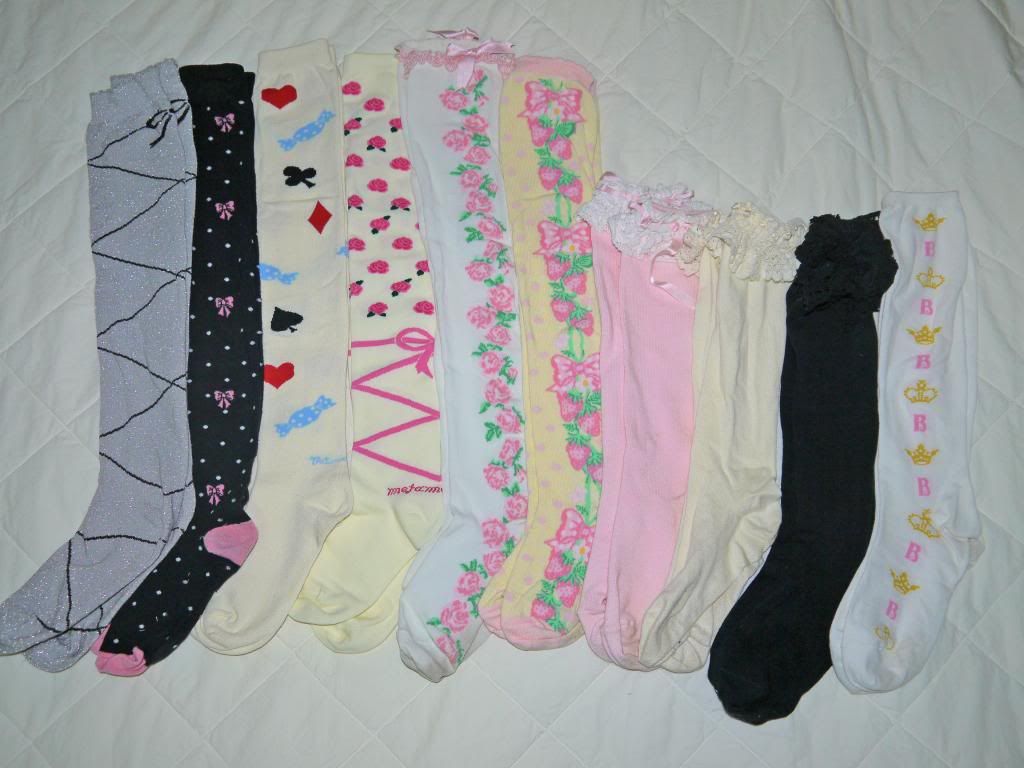 Some of my favourite socks - offbrand, Meta, AP, and BtSSB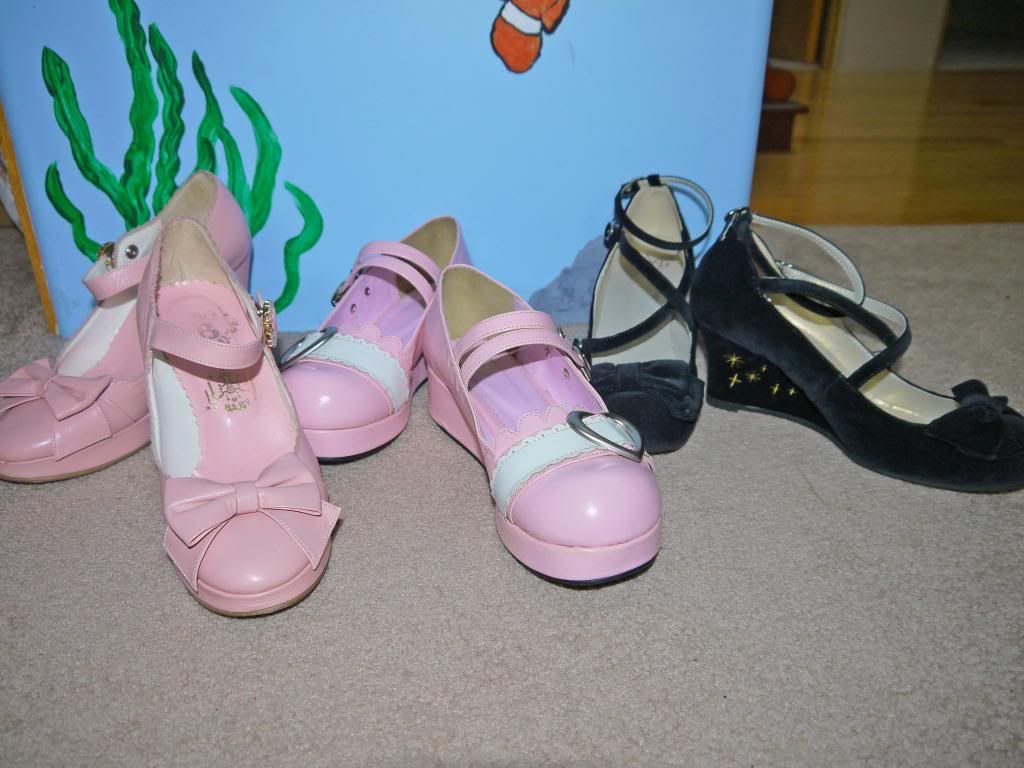 Brand shoes - BtSSB, BtSSB, and AatP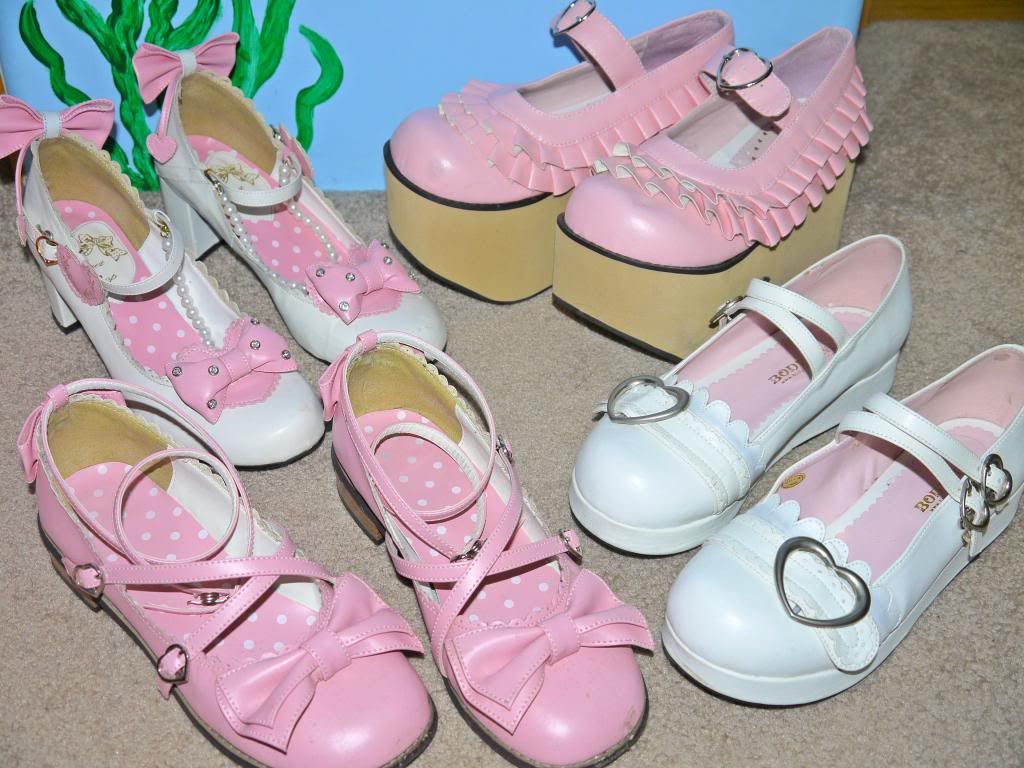 Offbrand shoes - Secret Shop, An*tai*na, Bodyline
EDIT: I knew I forgot something! This is on its way to me in the mail:
I hope you enjoyed my wardrobe! Thanks for looking! <3