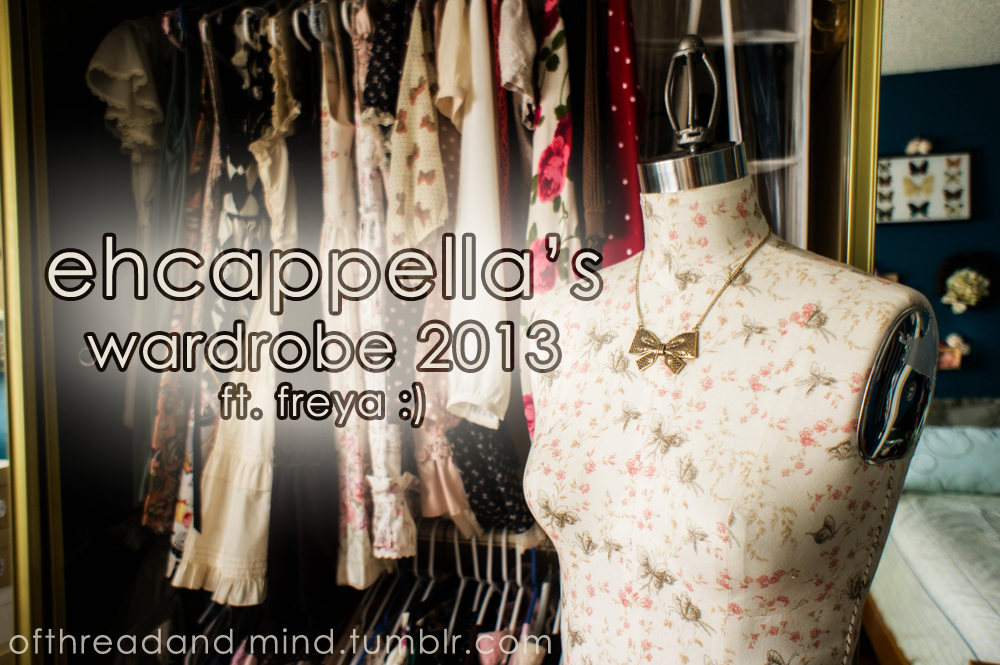 Hi EGL! This is my first time posting here, even though I've lurked on/off for several years. I've been a fan since I was 13.
I've only started actually collecting and wearing lolita brands for a year.
I'm 19-going-on-20 now and I'm so happy to participate! It's a pretty modest wardrobe but I think I have something good going on. :D
I know what I like so I try to pick pieces that are very versatile.

Wardrobe
Freya is my model today (as everyday).
She started off as a PGM size 4 dress form, but has been padded and customized with a cover to fit my measurements.
And this is how I organize all of my clothes! Because, you know. It's not like I cleaned up just for this day.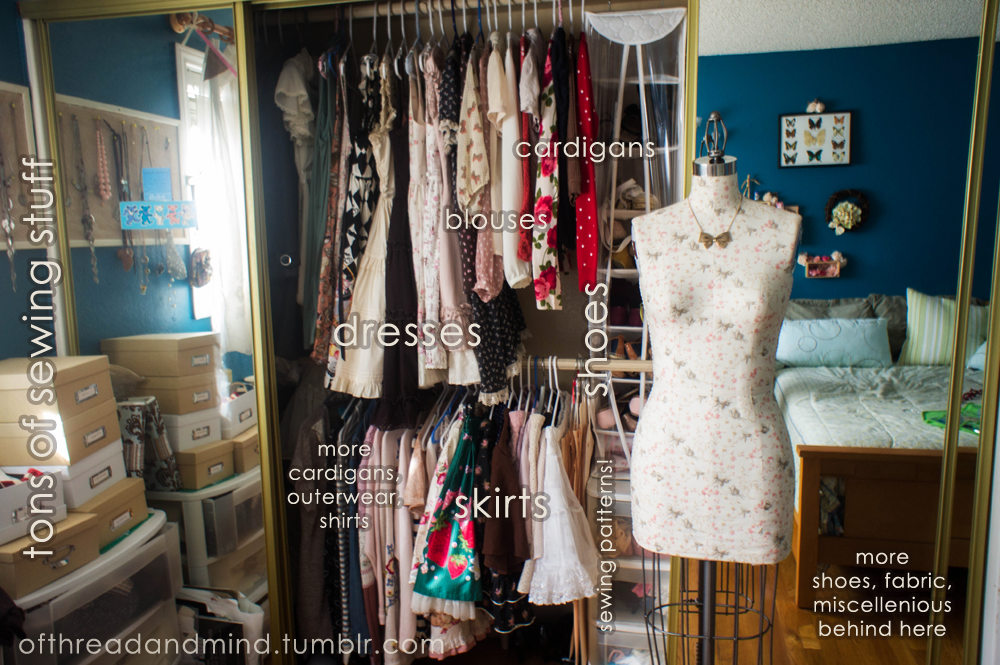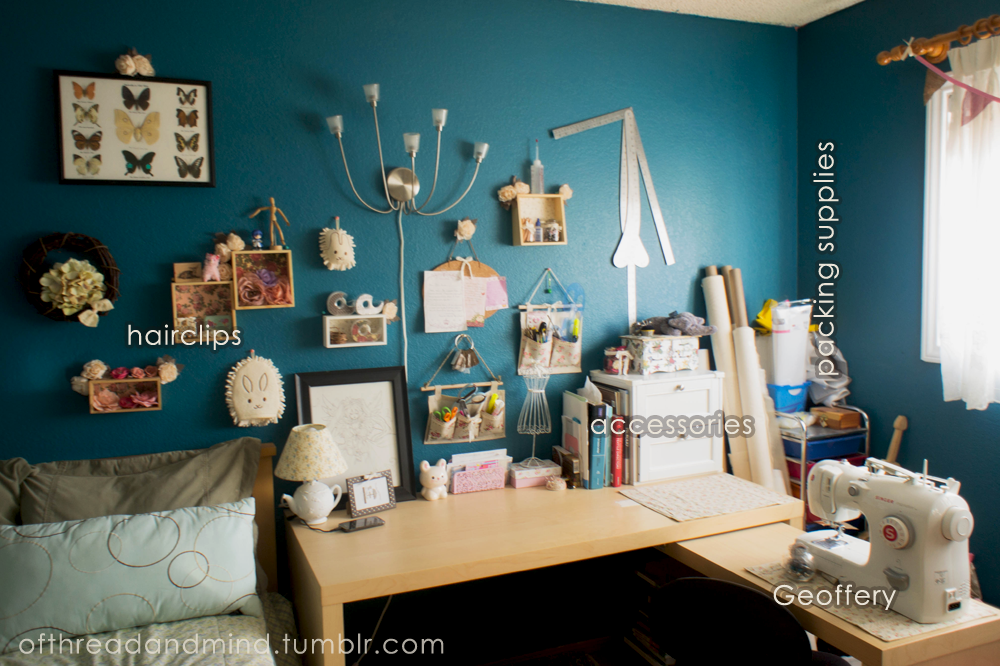 January inspired me to redo my room, especially the area above my desk.
I study fashion design so I need as much table space as possible to draw out patterns and such.
And having a room you love makes you more productive and happy. My new year's resolution was to be neater, can you tell? 'OTL

Dresses
Posted from oldest to newest.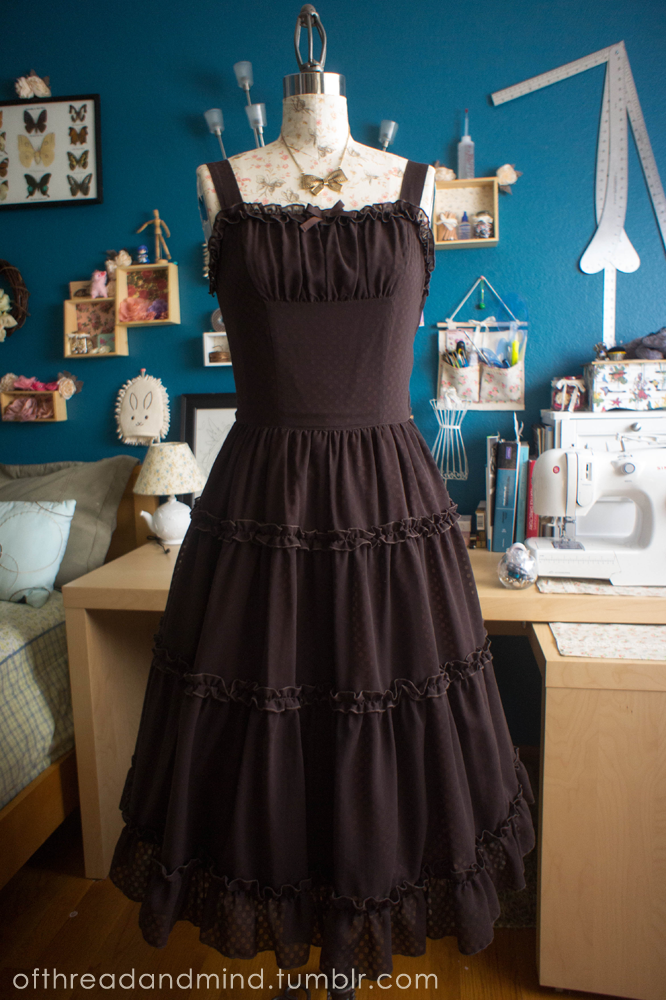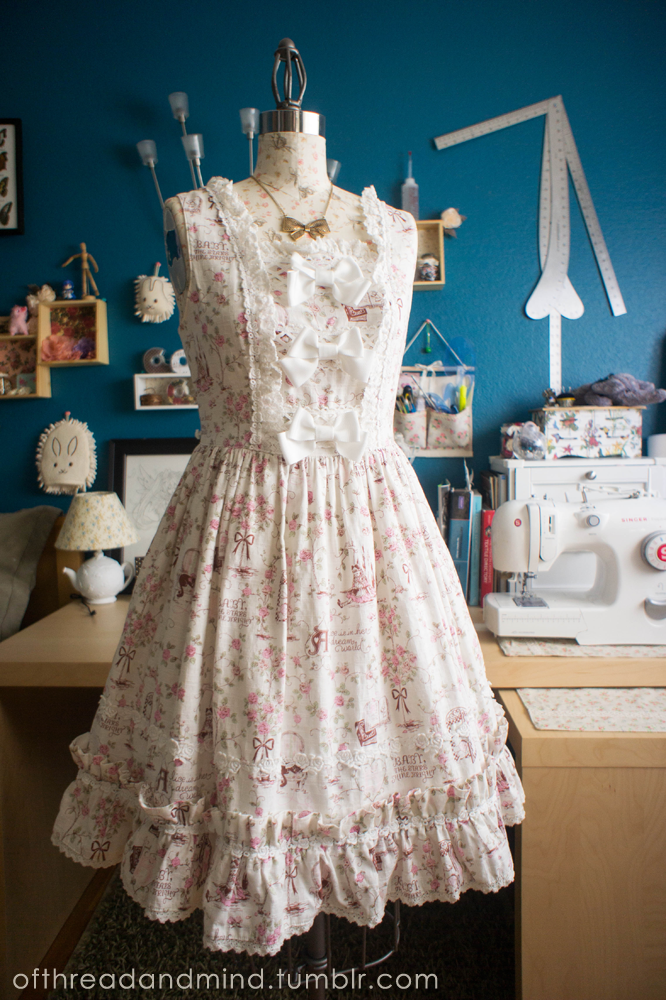 Innocent World 2011 - Extra Polkadot JSK in chocolat/long
Baby the Stars Shine Bright 2006 - Sleeping Alice JSK in offwhite

That IW jsk was my absolute first lolita garment and it's been on a journey, across the nation and finally made its way back to me. <3
I'm trying to find a home for the BTSSB jsk because I no longer love it as much as when I first received it.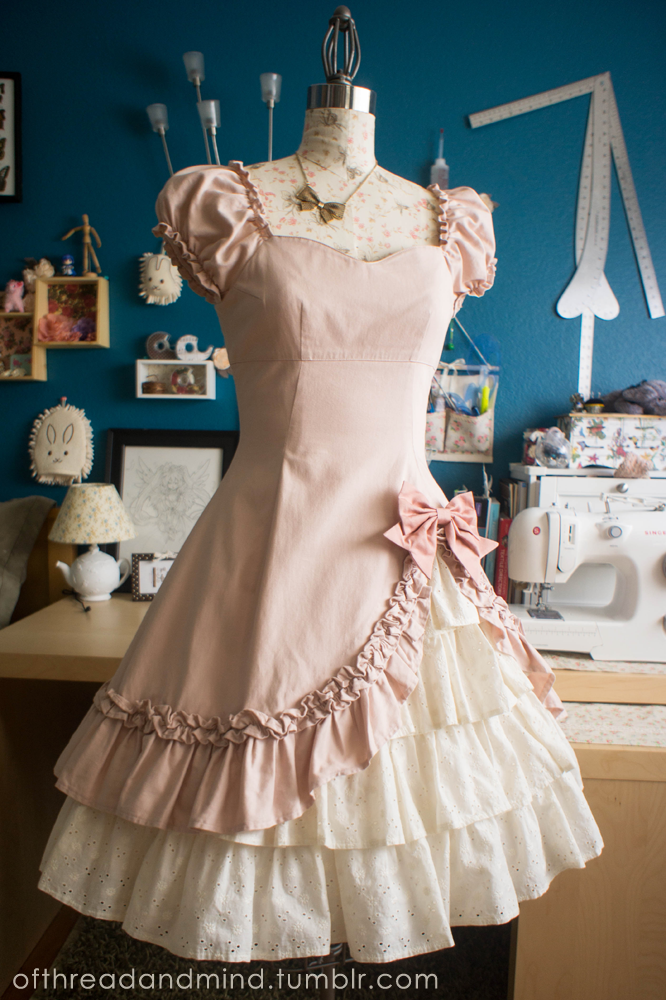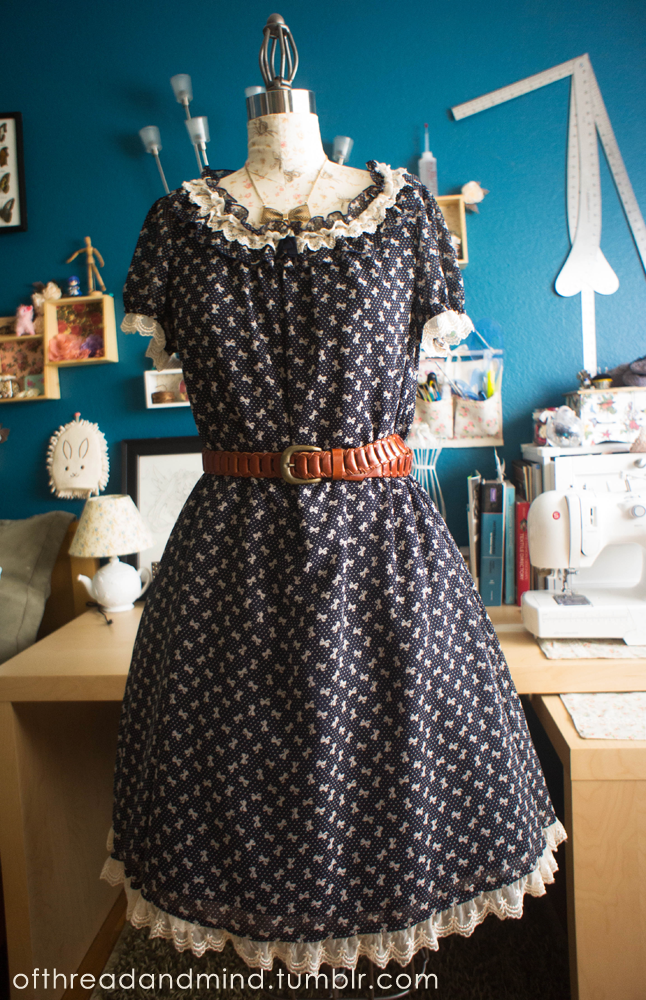 Mary Magdalene 2009 - Ekaterina OP in cameo rose
Innocent World 2010 - Chiffon Ribbon Print OP in navy
Ekaterina! <3 My absolute dream dress that really latched onto my heart. Even though I don't feel beautiful enough to wear it, I still keep it for sentimental reasons.
Chiffon Ribbon Print was a gift in exchange for sewing slave labor.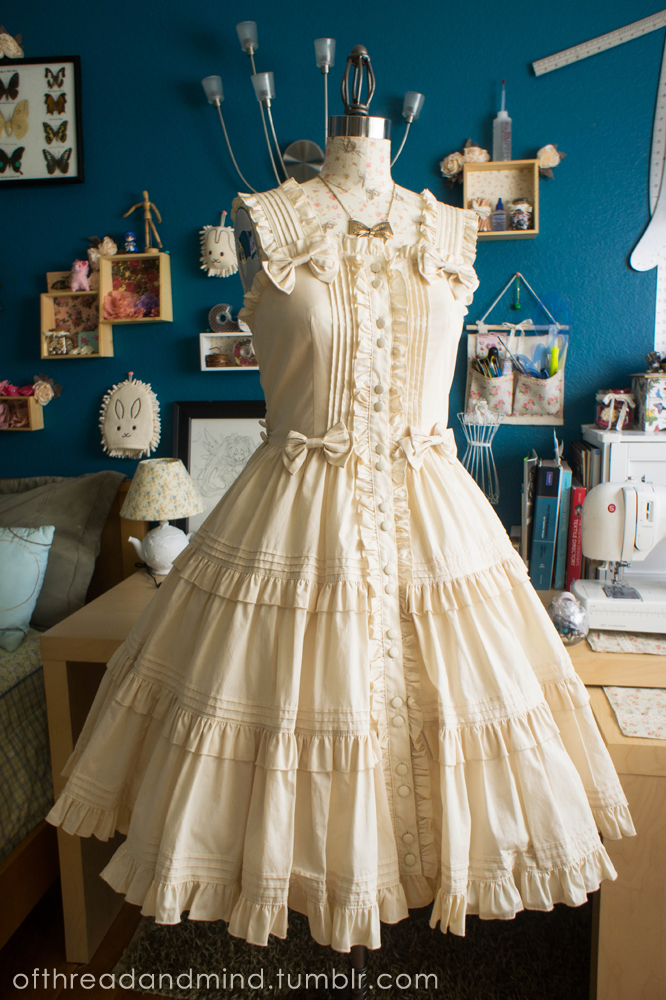 Victorian Maiden 2009/2010 - Rose Garden JSK in orange leaf
Metamorphose Temps de Fille 2007 - Pintuck Ribbon JSK in ivory

I wear the VM dress so often, especially in the spring/summer. <3
And the Meta JSK I bought this month (beware, I bought a lot of Meta this month) has such a big skirt, I never actually wear petticoats as big as that!

Skirts
Newest to oldest.
I wear mostly skirts, actually. I am trying to buy more this year because they're less expensive and fit my frame much better.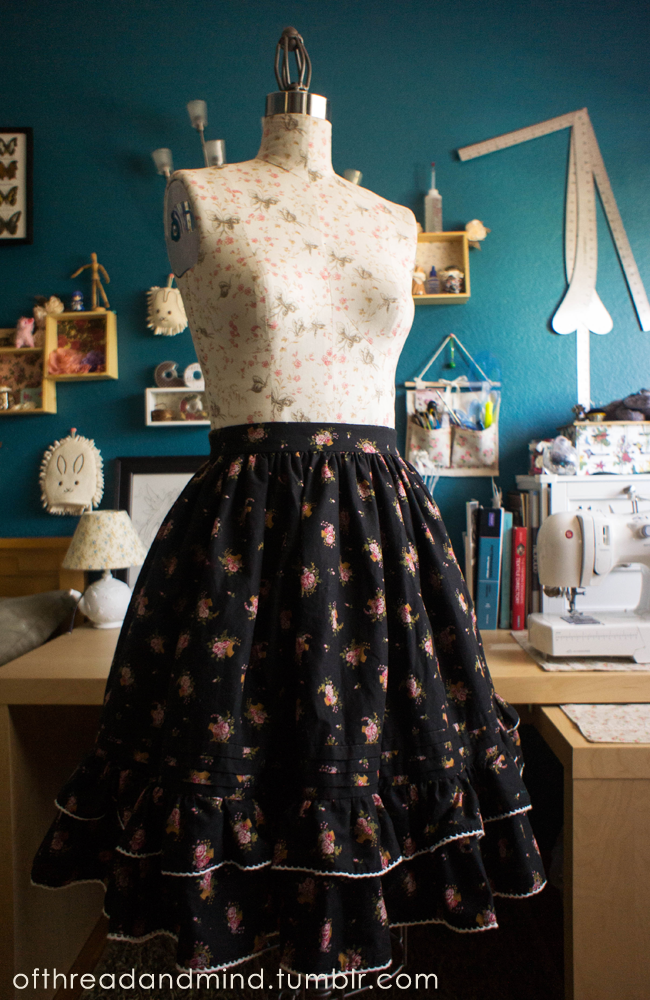 Innocent World 2009 - Puppy Skirt in pink
Handmade by me
Ah! <3 Puppy Skirt was another dream print, but it's really hard to wear. It's too heavy without a super-stacked petticoat.
Handmade skirt was my first official lolita garment I made (and last time I had free time). I want to find it a new home! Black does not suit me.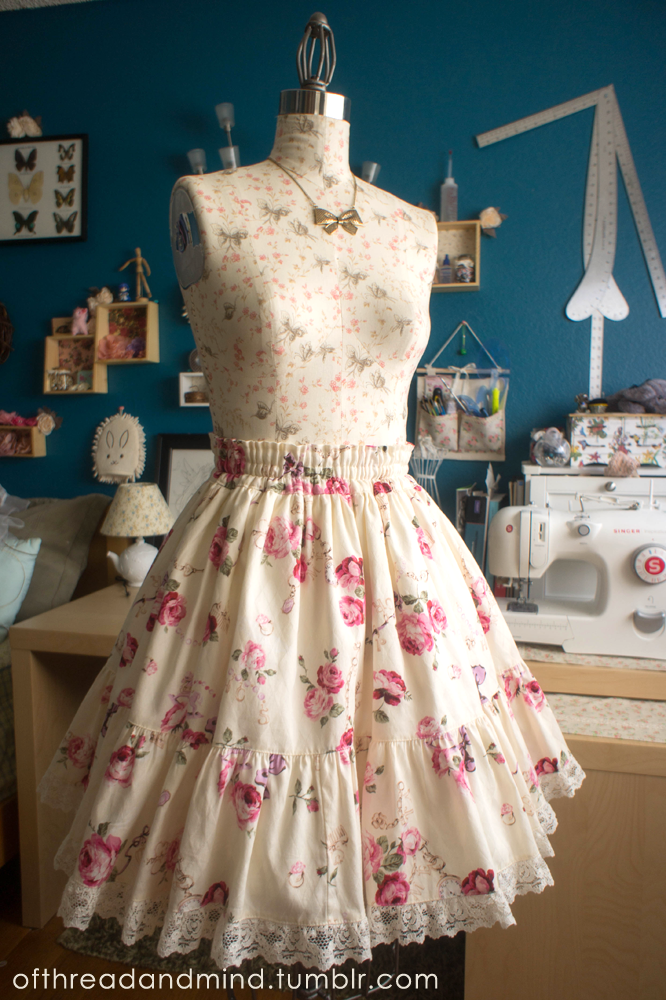 Metamorphose Temps de Fille, Summer Lucky Pack 2012 - Royal Rose Shirred Skirt in offwhite
Metamorphose Temps de Fille 2009 - Strawberry Cream Skirt in green

I am love with Meta's shirred skirts! They look so cute with a belt or sash and they're so easy to wear. Very gentle on my waist. c:
All of the Meta pieces I have now turned me into a fan of theirs. After realizing how much I loved their quality and work, I immediately preordered another shirred skirt.





Blouses and Tops
I do not have enough because I'm very picky. :c Chiffon makes it easy because there is no real fit to worry about.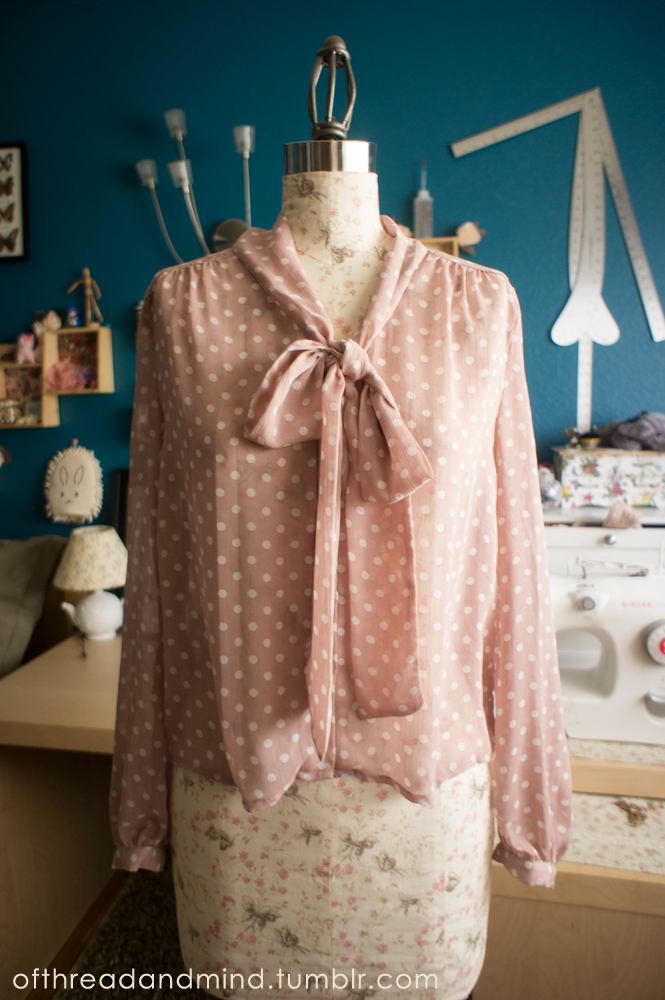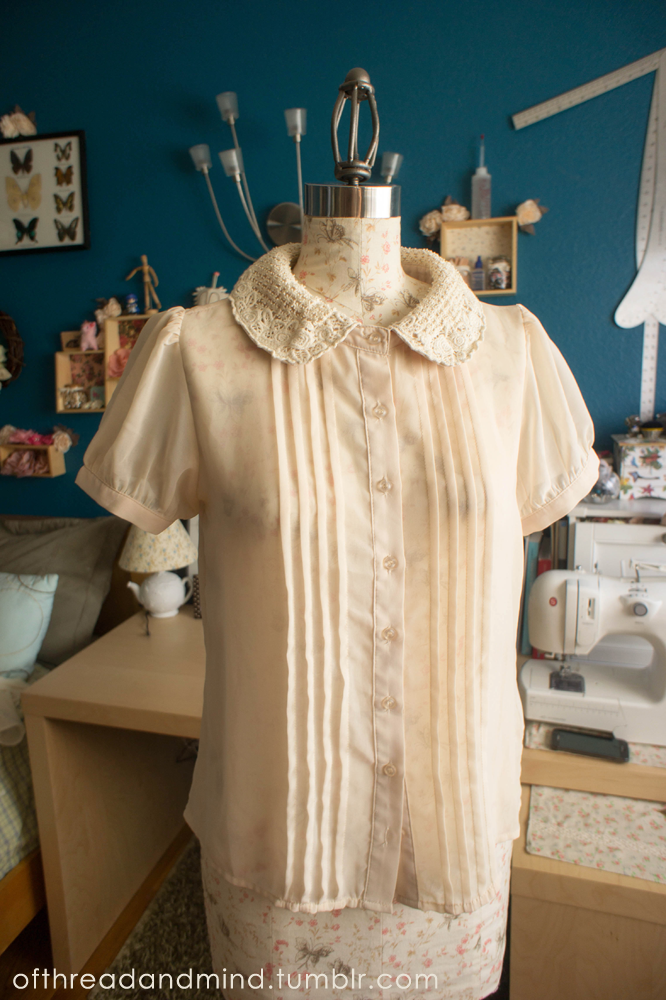 Forever 21, Forever 21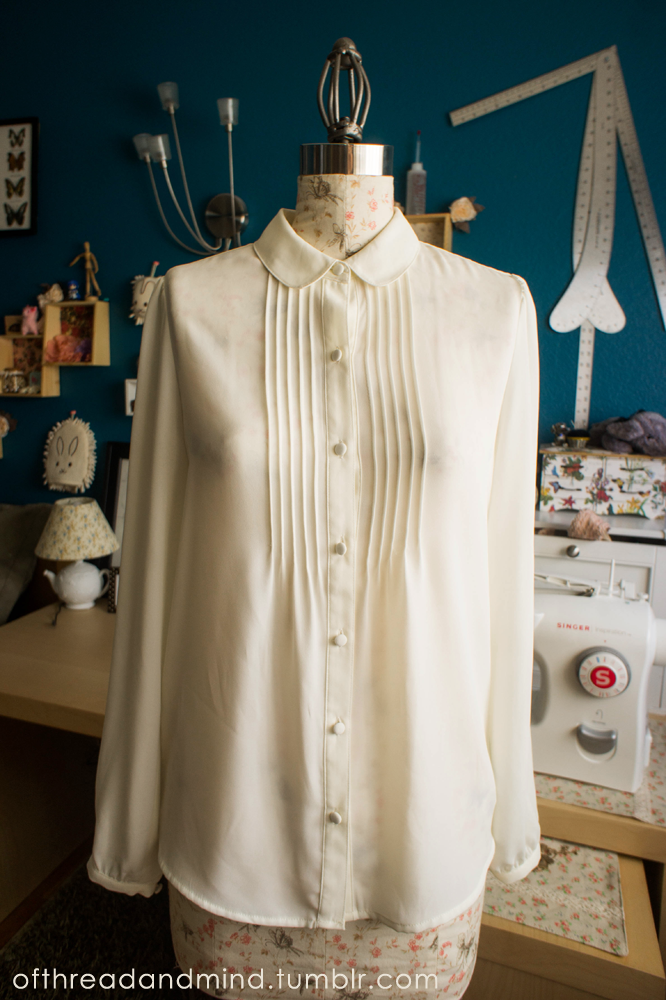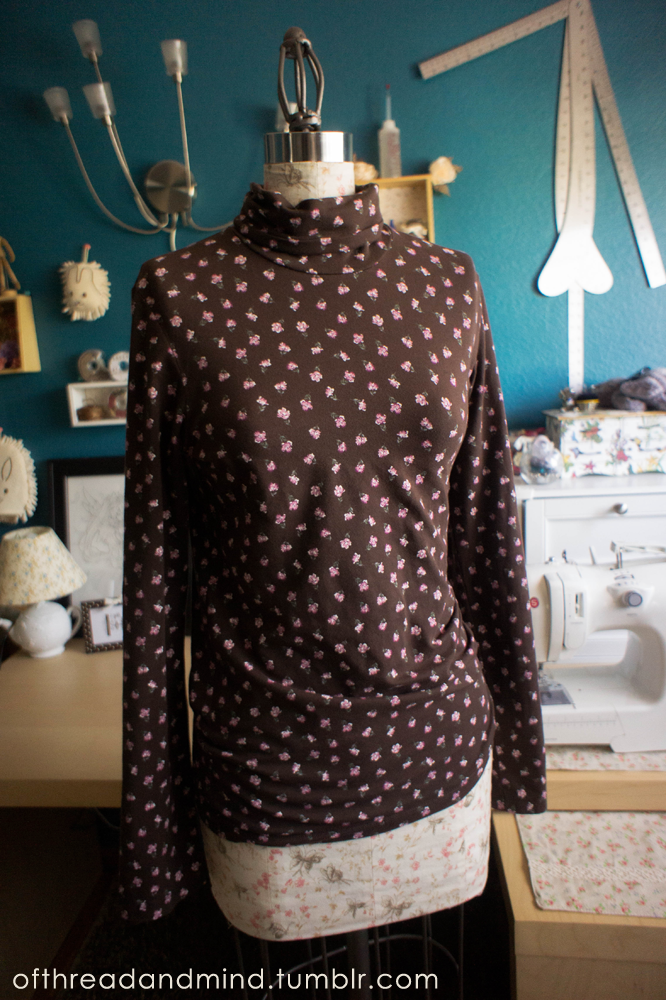 Forever 21, Uniqlo

:< Not pleased. I definitely need more, but alas. Lolita brand blouses with their giant lace-trimmed peter pan collars look absolutely awful on me.


Outerwear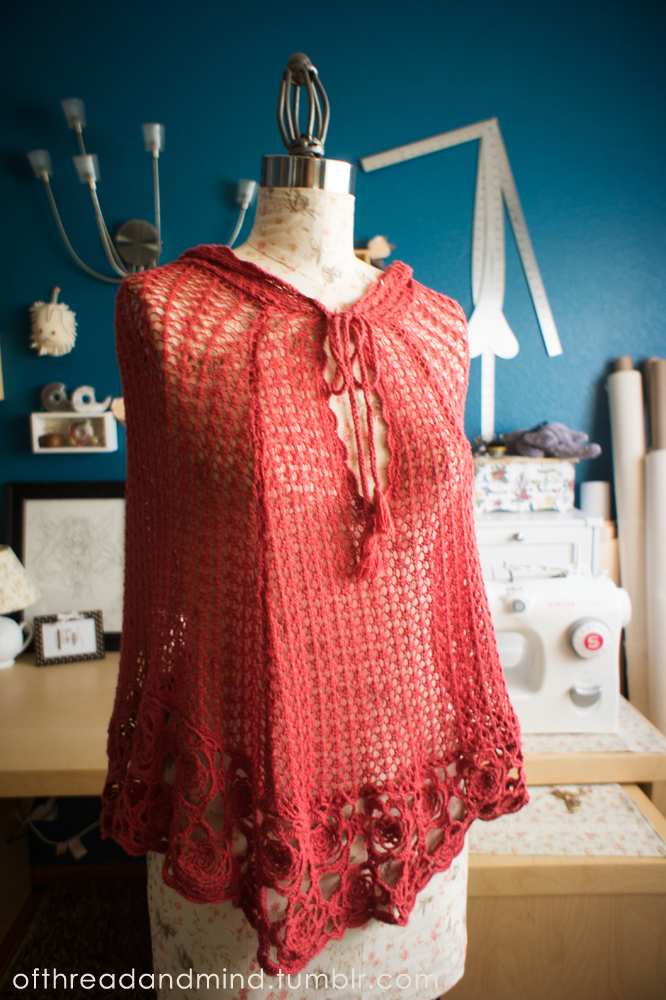 INC. International Concepts, Forever 21



Forever 21, Forever 21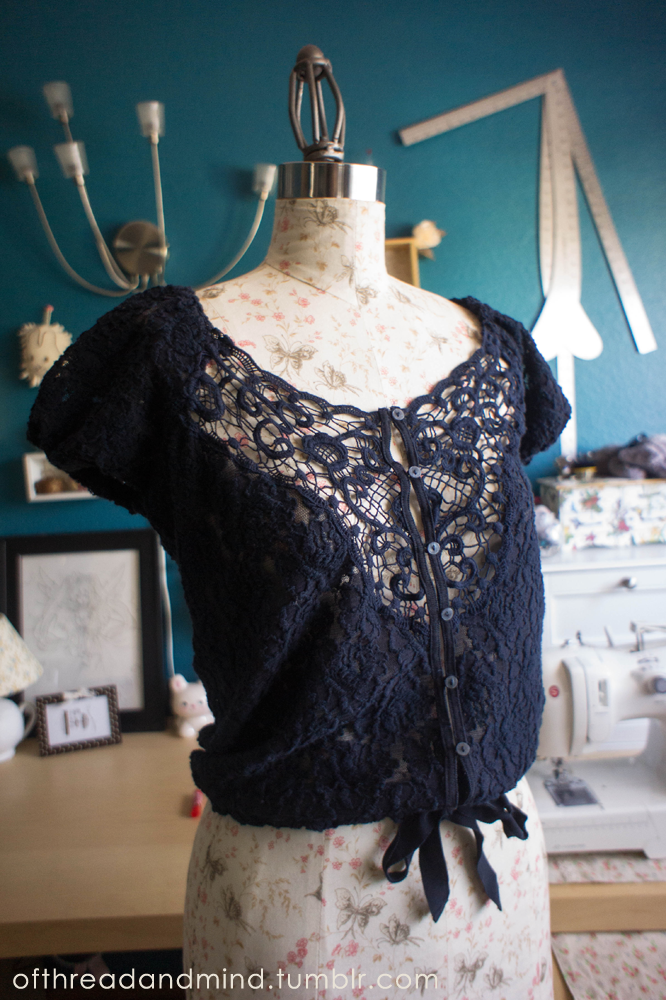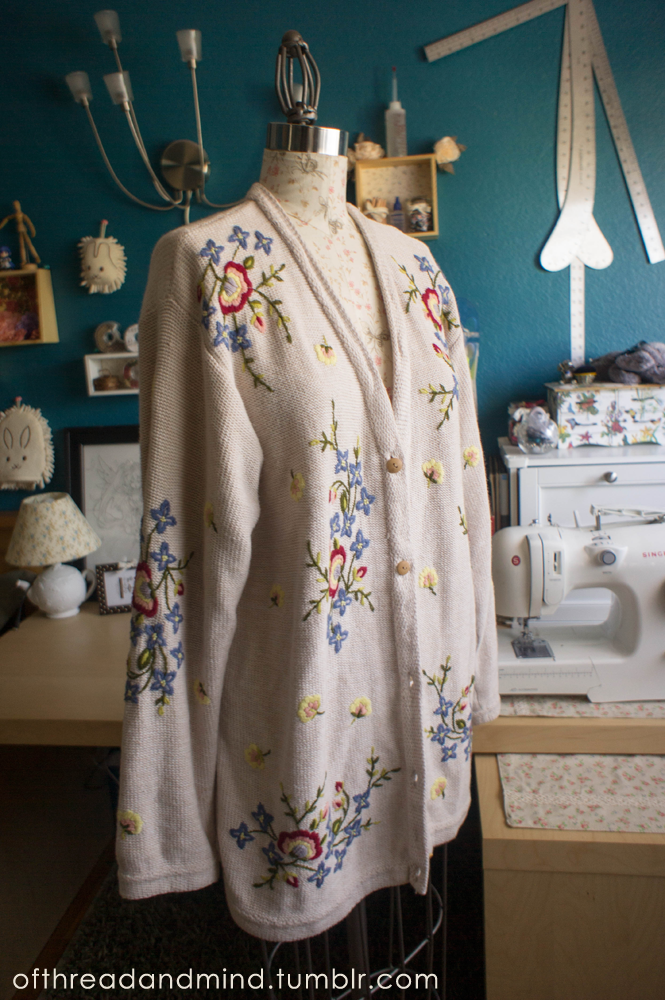 Gifted (Ambercrombie), thrifted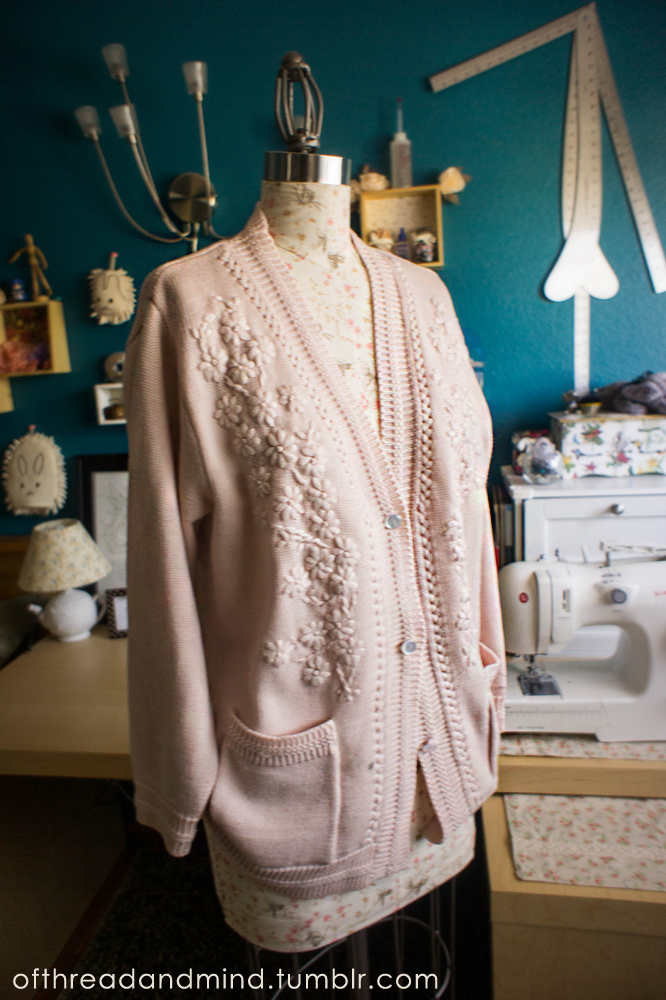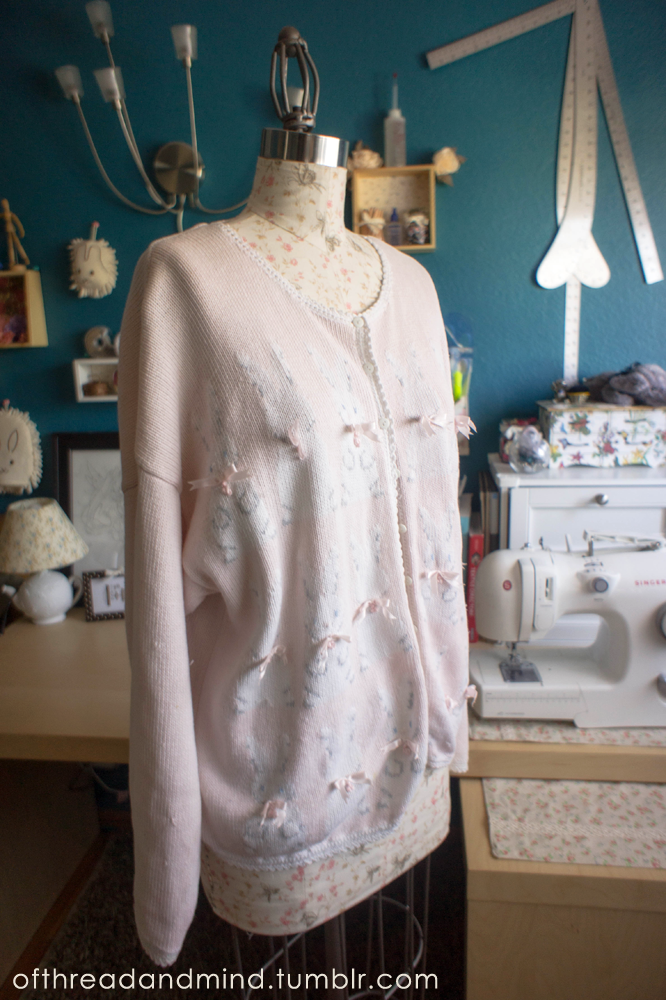 Thrifted, gifted.

I love granny sweaters, even if they're too big for me. Sometimes I'll just grab one when it's cold and toss it on.




Accessories
I divide storing my accessories into a few places.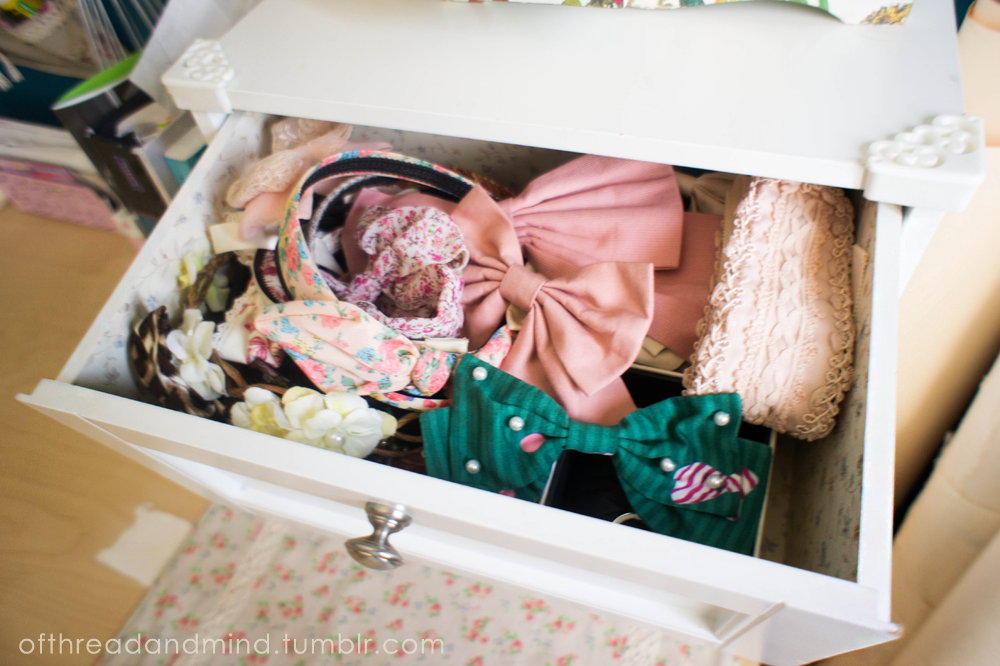 Most are offbrand or handmade, but I keep the little detatchable bows for dresses and skirts in here too. I use to have a BTSSB velveteen headbow, but it went missing after a con.
To the right of the middle picture is the matching headdress to Ekaterina though!
I love knitted berets! I want to own more in every color. Wool berets look a little silly where I live. I make and sell fawn fur collars too. :3
I feel bad for the waist ties. I never use them.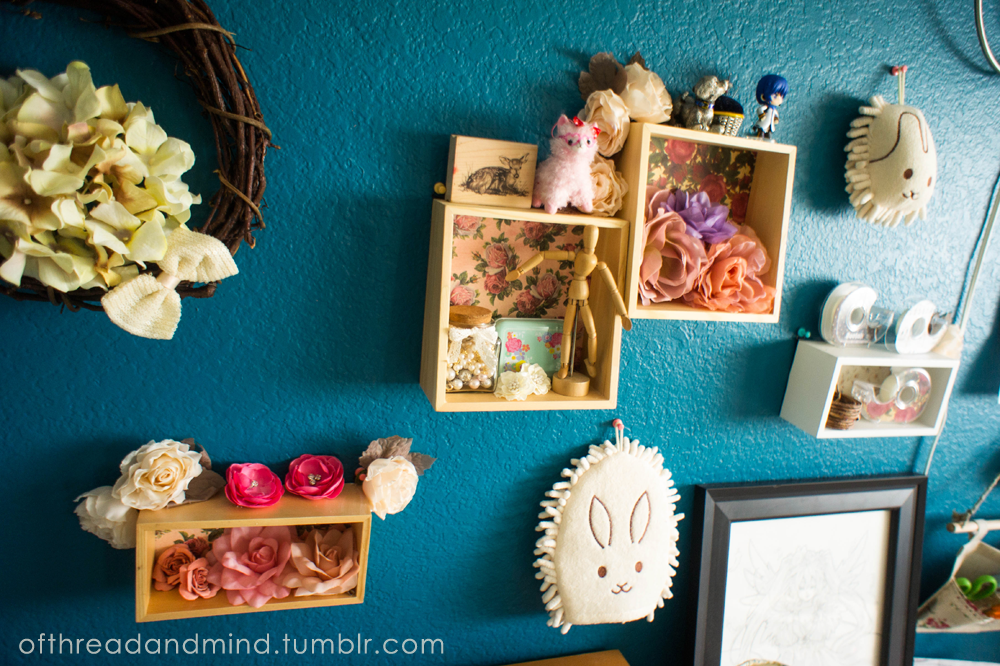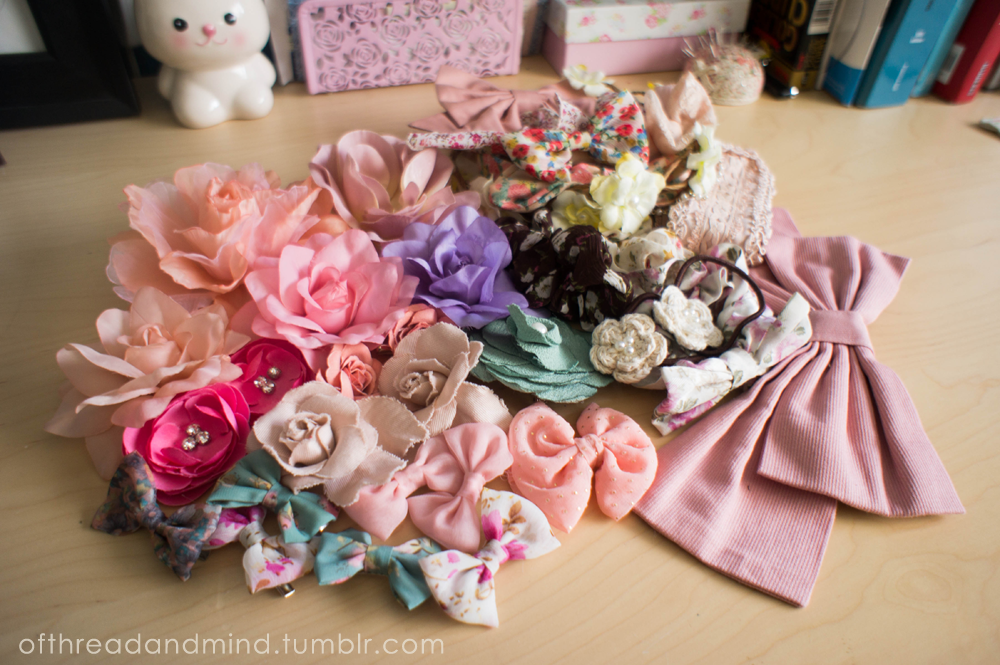 Most of these I keep on the otherside of my desk, where the hollow frames are.
I keep my floral hairclips in there to imitate a garden box.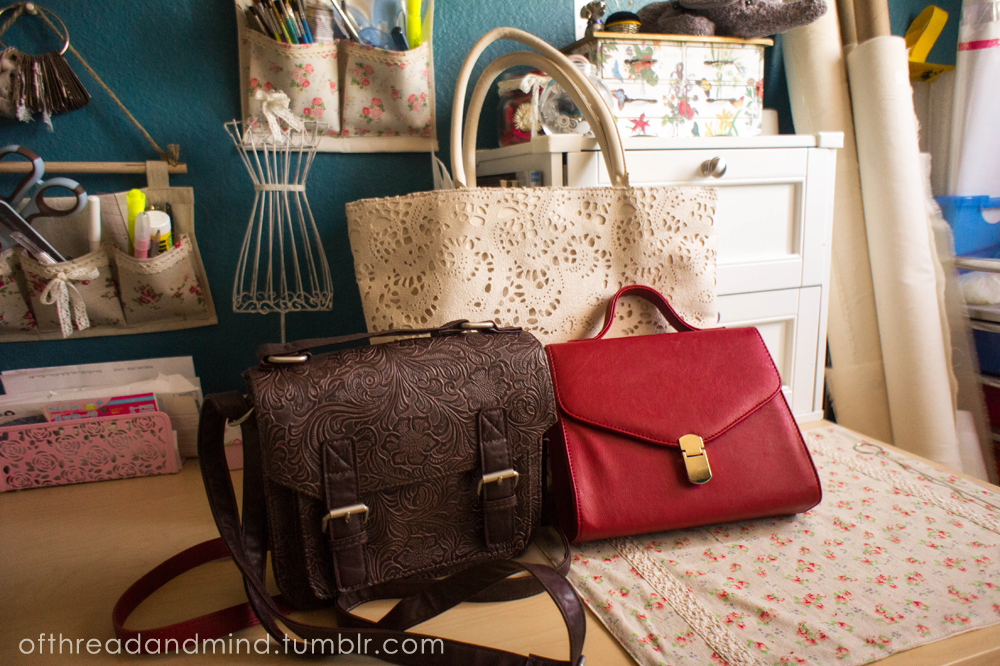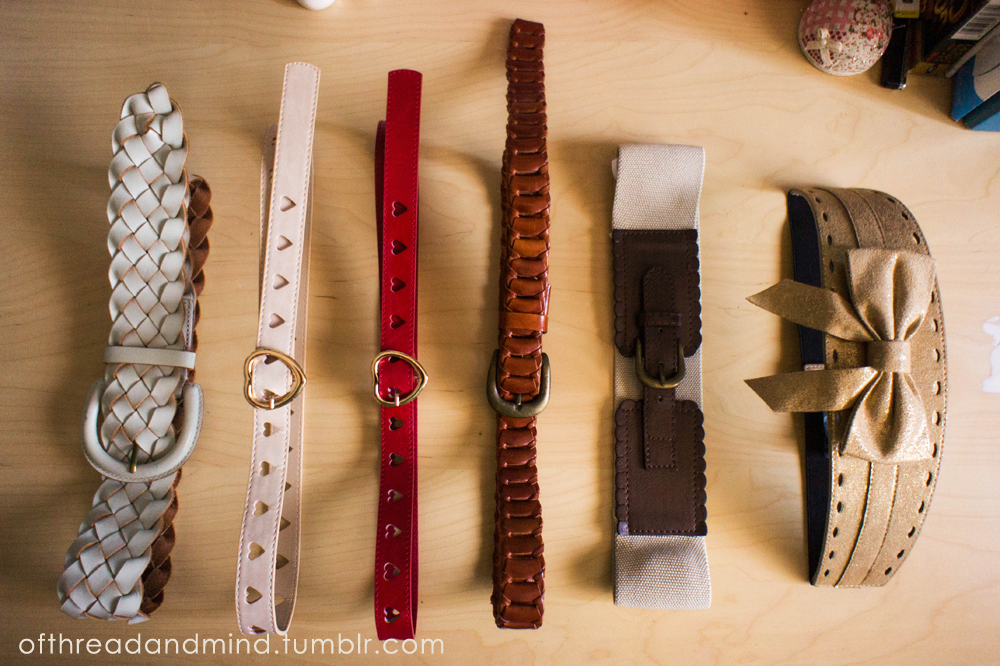 Hats, jewelry, bags, and belts! All are off brand, a good portion are thrifted finds.
I'm kind of a minimalist when it comes to purses. I only want one or two I can use everyday, that matches everything.
Any more than that seems... excessive? It's not my really my priority.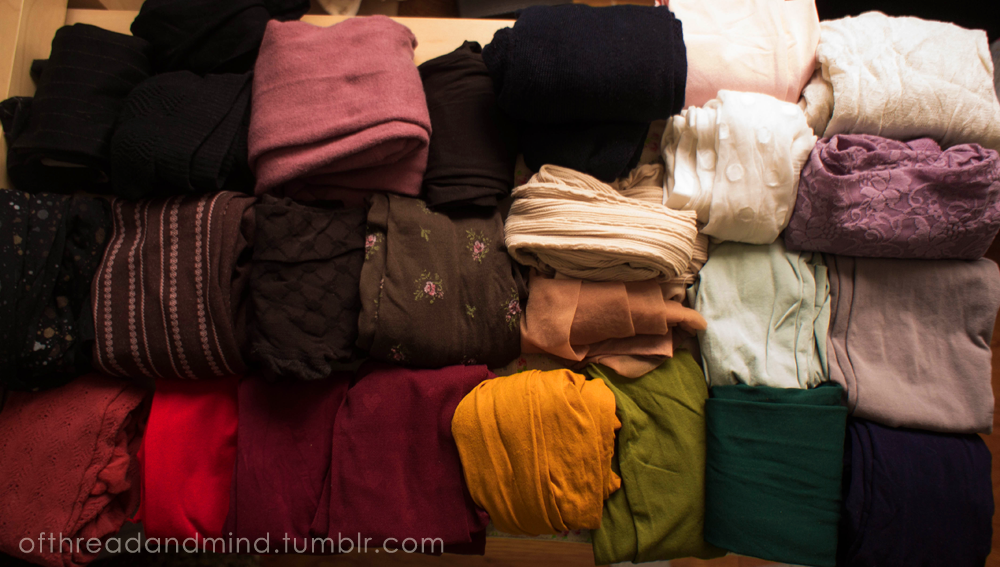 TIGHTS. SOCKS. A GIRL ISN'T COMPLETE WITH A RAINBOWWWWW OF TIGHTS.
For serious though. I'm a leggy goody addict and no matter how many I buy, there's never enough!
Every pair of tights I own gives another outfit a completely different feel. I promised myself I would not own Griomoire or specialty tights before I had the basics.
I think I'm almost there!




Shoes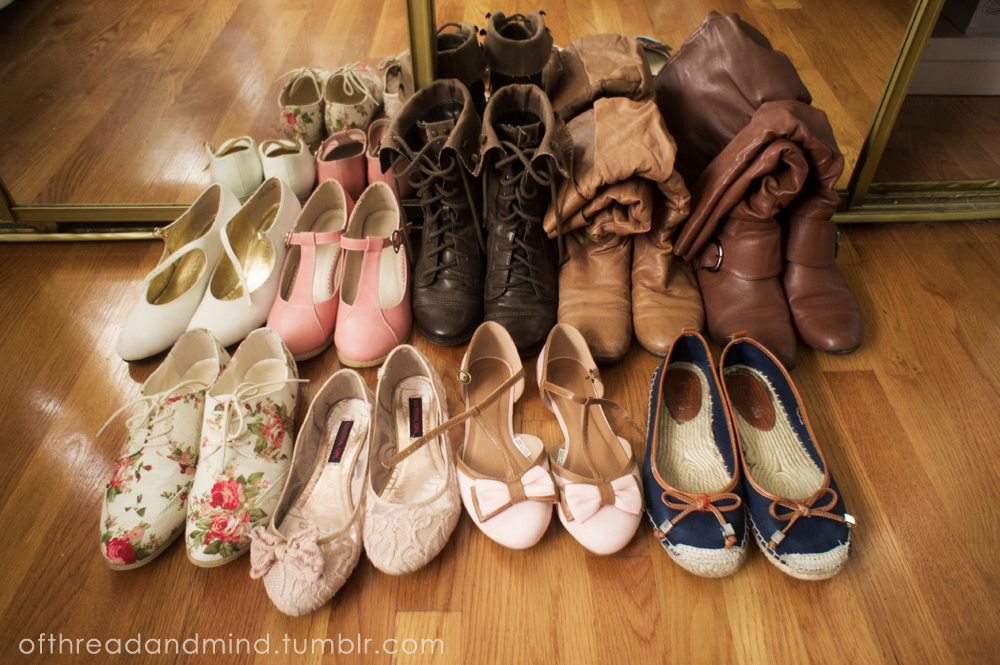 All off-brand.

I have more shoes (mostly flats) but I just gathered on the ones I like to wear the most.





In the Mail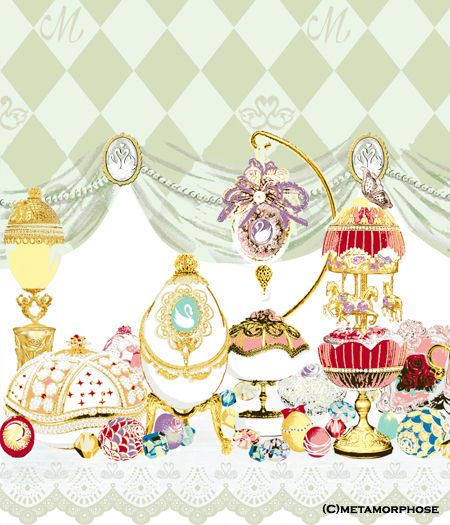 Metamorphose Temps de Fille 2013 - Fancy Egg Mini Skirt in pea green

I reserved this at the end of December but Meta sent me the wrong items, one which I'm shipping back now.
'OTL So hopefully I'll post it next year instead!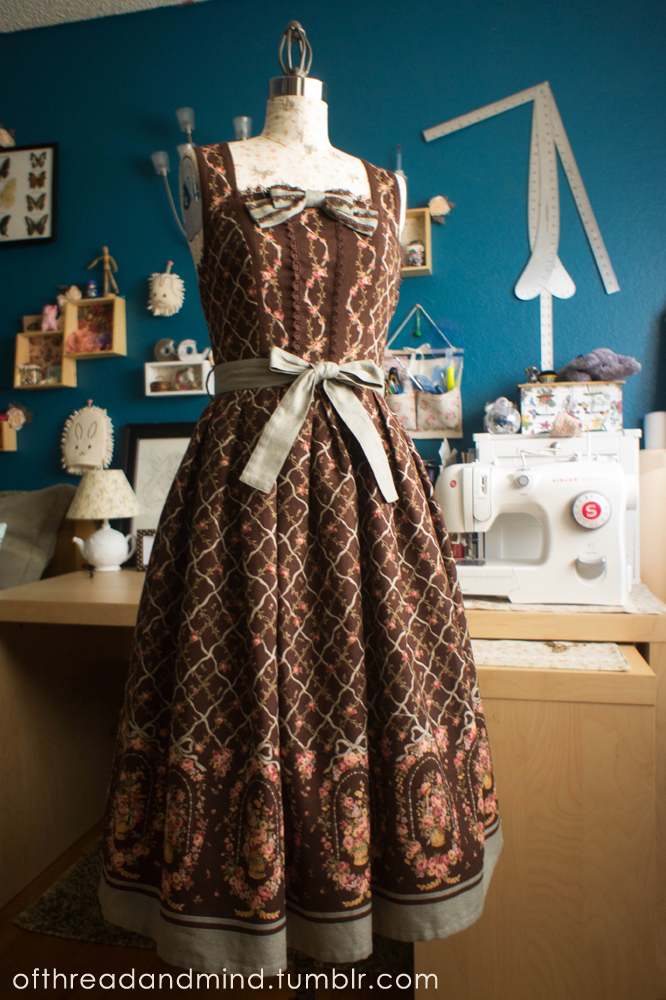 Innocent World 2010 - Romantic Rose JSK in chocolat x green, long

My friend asked me to sell this, but I'm hoping to pay her off instead. :)
It seems to be a quintessential part of every classic lover's closet, and the long version is to die for. <3


Looking at my wardrobe I definitely need more blouses and skirts so that's something to work on for 2013. :D
And I hope that I will have more time in the future so I can design my own lolita clothes. I'm so busy with school assignments and work that I never have time to just sit down and sew something for myself.
I hope to see everyone next year! We will see how my wardrobe grows, right?