It almost didn't happen, but I decided to do one
So my wardrobe is still really small, but I've been able to add a couple things over the past year. Hopefully I will be able to do even better in the coming year.

First Up: The only OP I own.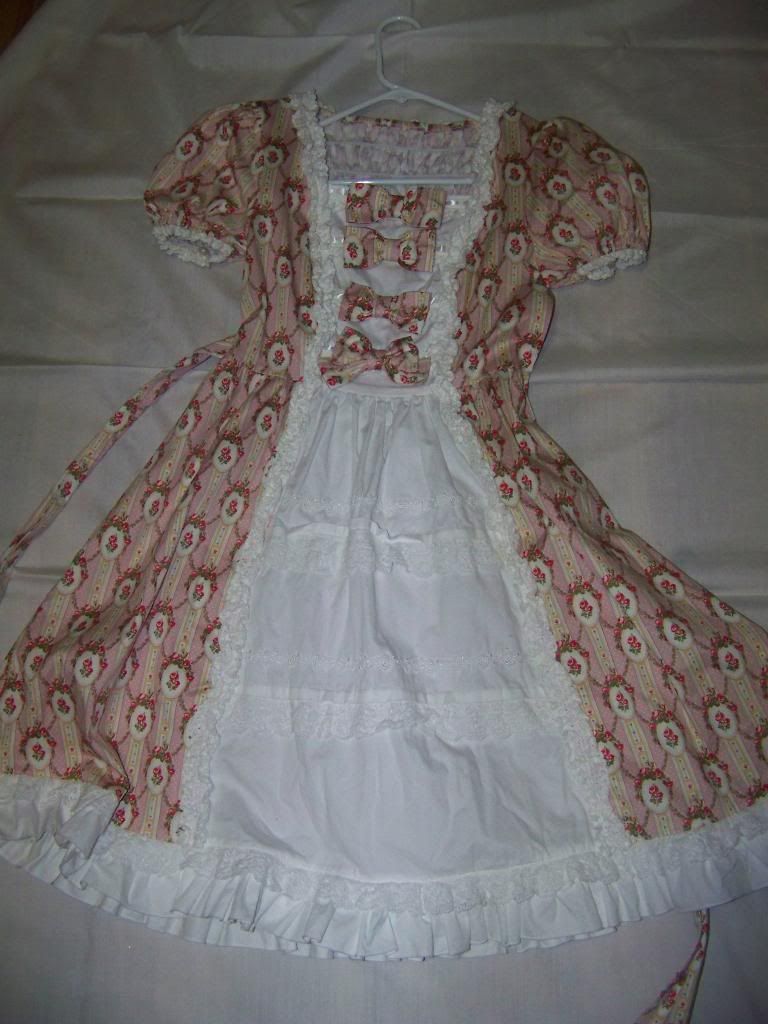 It's Bodyline; I got it at a Super Awesome Sale in Harajuku a couple years ago.

Next up - JSKs


Right: Offbrand, a little short so I wear a super long petti with a nice lace trim under it, but I like the feel
Left: DOL. I bought this before the Replica debate exploded. I'm fairly happy with it, but I suppose it will be my last (/only).

I forgot about this one: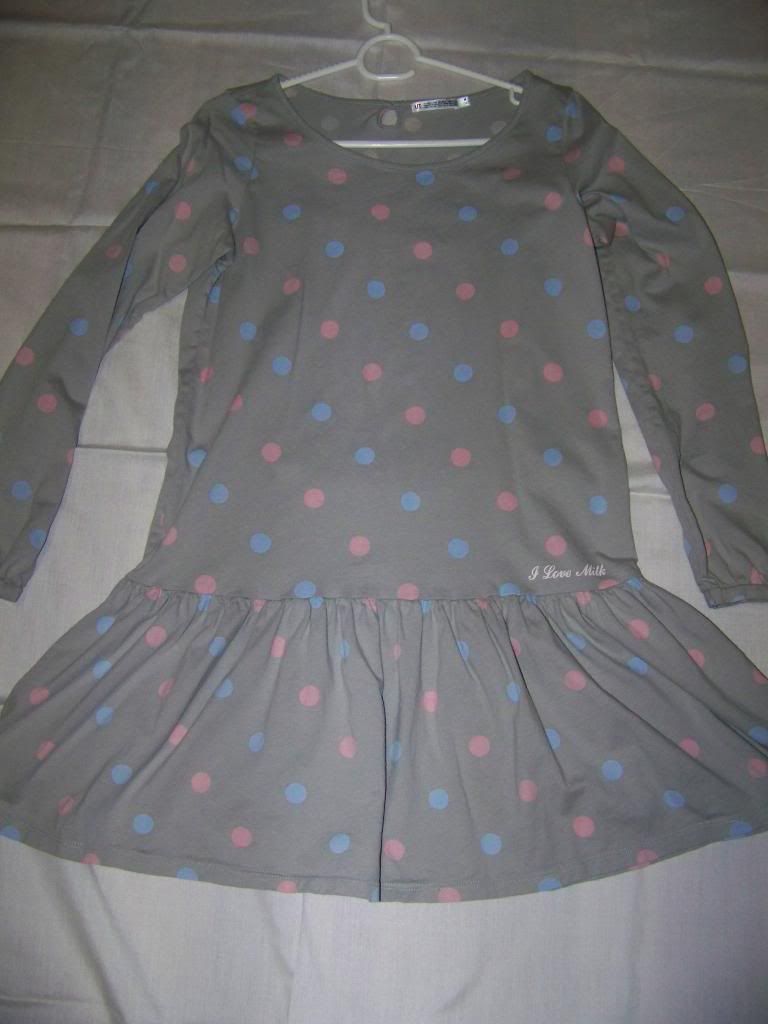 Actually, I got this a few years ago at UniQlo Japan in Tokyo. It was part of their "I love Milk" collaboration. I forgot to put it in my post last year. XD

Skirts:


Left: Bodyline
Right: Handmade (not by me), bought on the comms.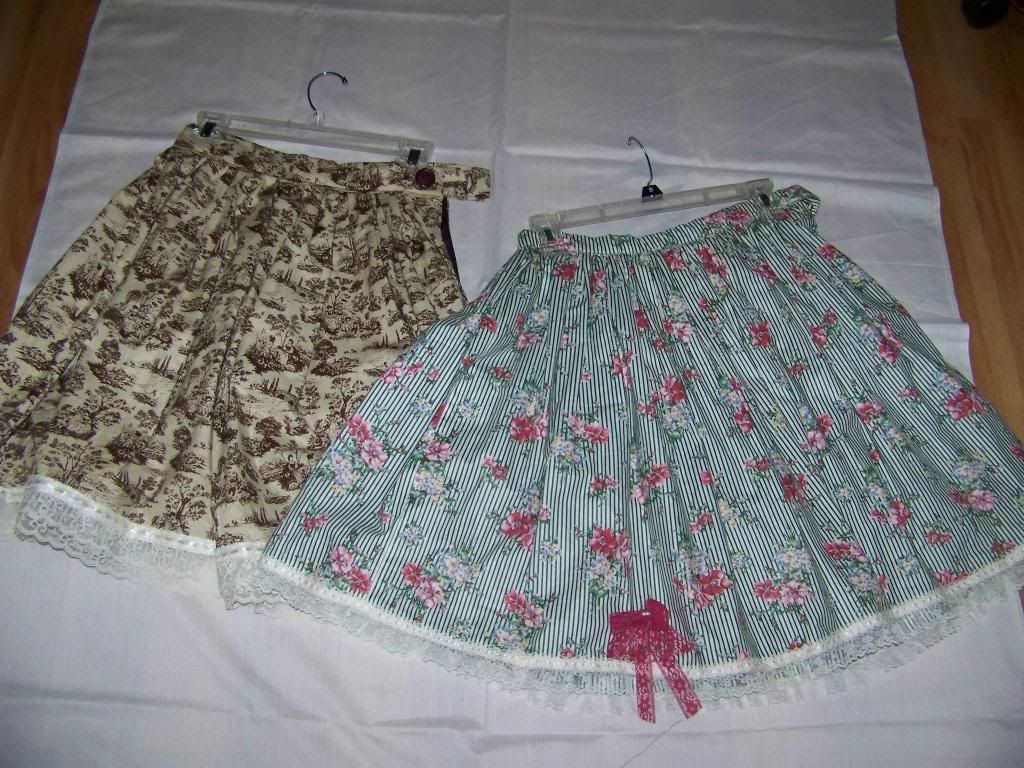 Both of these are handmade by me.


The apple of my eye - I just finished this skirt last weekend. I got the fabric off of etsy because it was similar to that of a bag my grandmother and I made together a couple years ago (see later pic: bags). I love carousel horses apparently...

Underbottoms:
Petties:


Top: Handmade (not by me), Classical Puppets. Bottom: Bodyline
Bloomers: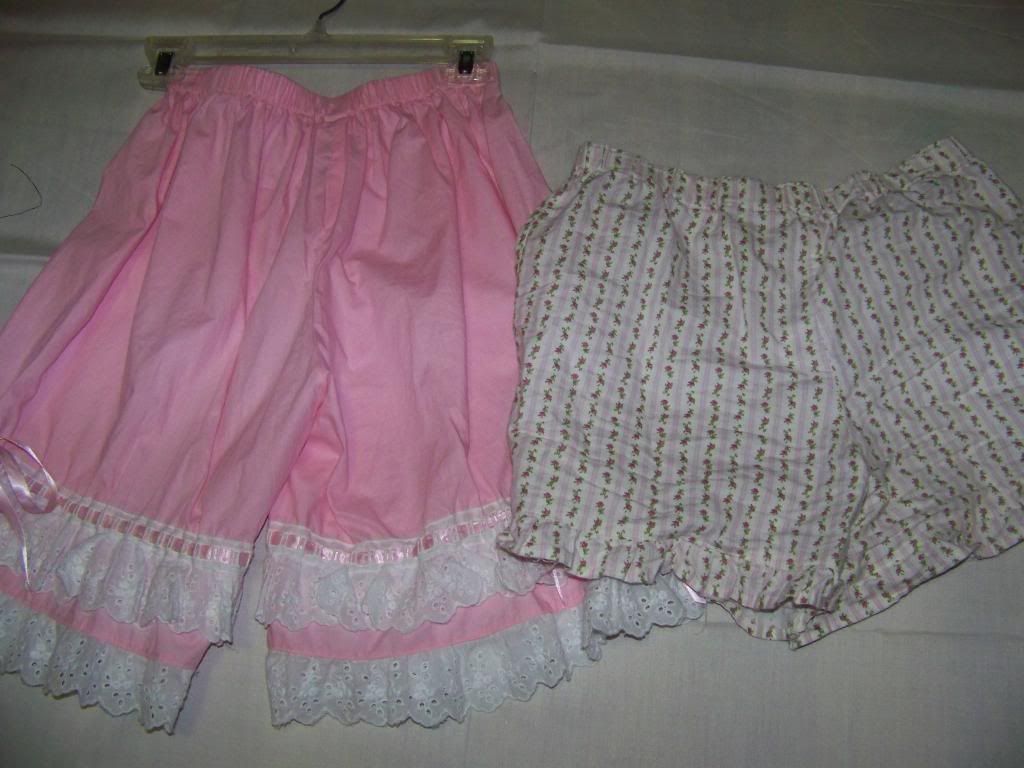 Left: Bodyline. Right: Handmade by a friend of the family and given as a birthday present. :D

Outerwear


My two main coats. Left: Offbrand, Right: Bodyline


This I haven't had a chance to wear yet, but my mother passed it down to me and she got it from a great aunt. It feels wonderful. Now if only I could figure out what to wear it with...


Boleros. Left: Clockwork Couture. Right: Bodyline


Just a couple cardigans. I love the mint one specially. The other is Banana Republic and is incredibly soft.

Blouses/Cutsew


I really need more blouses. The two white ones are Bodyline and the cream one is vintage via Etsy.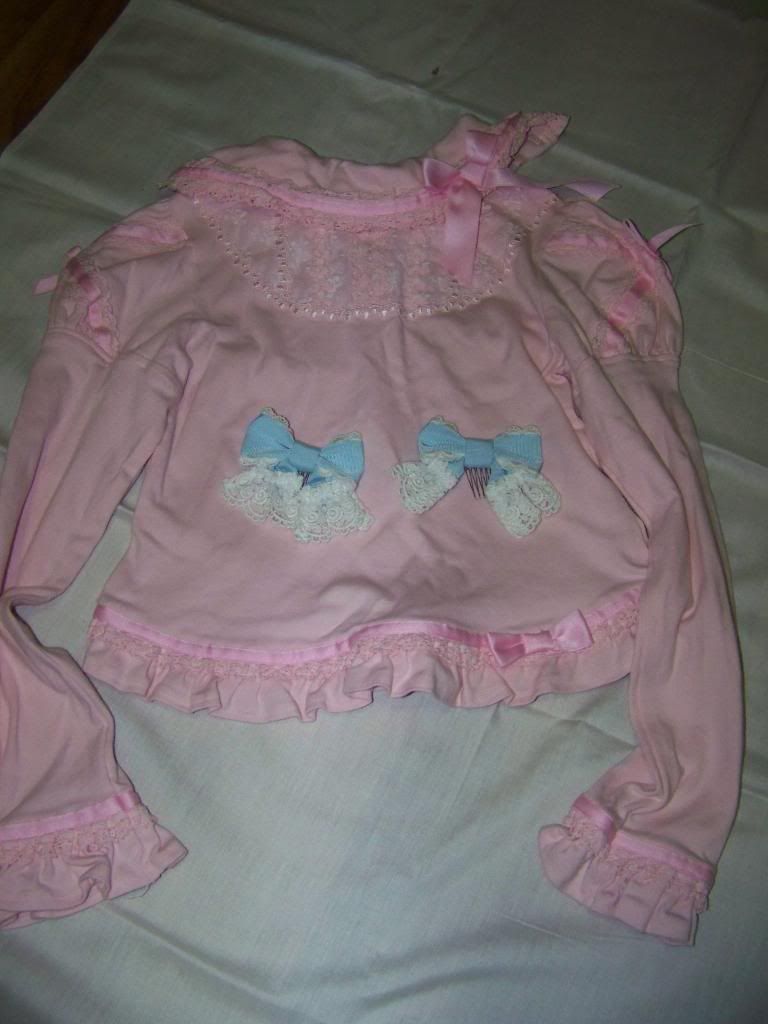 These are the only two Brand items I have, so I decided to put them together. :3 That's an Angelic Pretty cutsew and Baby the Stars Shine Bright hair combs. I am going to San Fran sometime around my birthday this year, so I am definitely going to the BtSSB shop and buying something. Literally, I will not get back on that plane unless I have.

Okay, lets' try some
Accessories
Hair Accessories:



Wrist Accessories:


The lower ones I made myself. The bracelet is Liz Claiborne and I bought the pink/purple cuffs on the comms.

Rings:



Necklaces:


I forgot to add this choker I made in the previous picture but was too lazy to retake it.

Broaches:


I made the bottom two. By made, I mean I bent, glued and beaded them together. I don't make cameos or anything.

Hats:



Bags: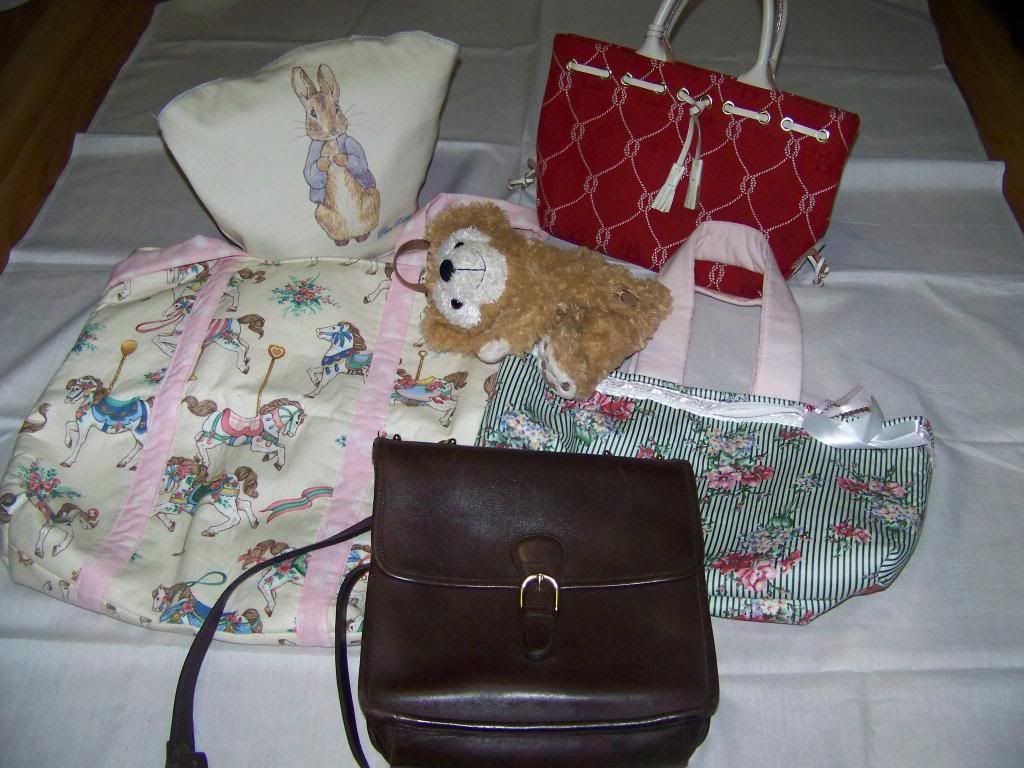 I made the two totes. The Beatrice Potter one I actually use more often as a way to carry about my needle point... >.>

Parasol:


Bought locally, here:http://www.sandisangels.com/contact.cfm

And lastly, shoes:


Suffice to say, I need more shoes. The pink ones are Bodyline.

Well actually, I would like to concentrate one getting more shoes, blouses, and I want to make a few more bloomers. Another one piece or two would be nice, too. Mostly, I really just want to make a lot of my own stuff. I'm not very good at sewing, but I love adding little details to whatever I make that make the piece just more "me". I want to buy some Brand, too, but I'm a huge Skill Building kind of person, so making my own pieces is what really drives me, I think.

Well hopefully I will be able to show some stuff off next year and my wardrobe wont be quite so modest.