I've been a Lolita for about five years now, but since I have so many interests and styles I don't buy new Lolita things very often, and therefore my wardrobe is kind of small. I also have problems sticking to one Lolita style, so my wardrobe is kind of all over the place, lol. But now I'm slowly settling into a more mature gothic style.

Dresses: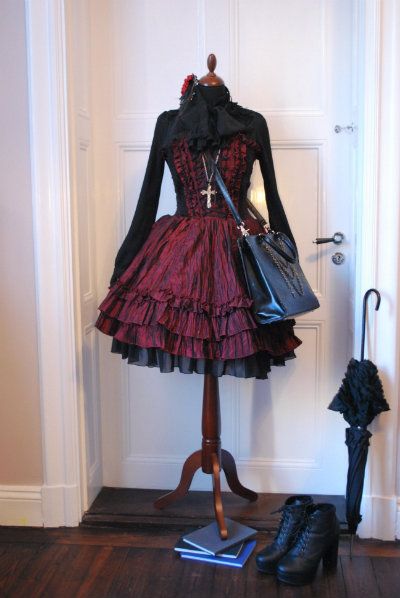 This is what my display mannequin is wearing most often. The dress is my newest addition, from Atelier Pierrot, shown with a Dear Celine blouse and accessories from Alice and the Pirates, Taobao and a bag from h.Naoto :)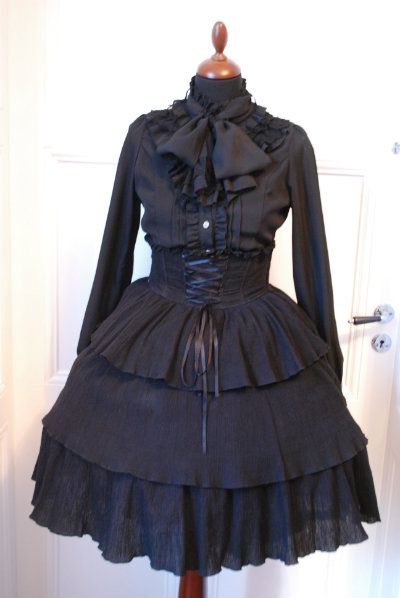 Blue JSK from Atelier Pierrot and corset skirt from Bodyline.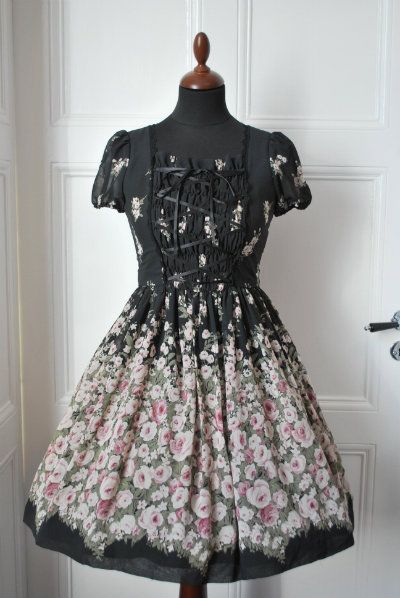 Queen's Coach OP from Alice and the Pirates and Floral OP from Moi-même-Moitié.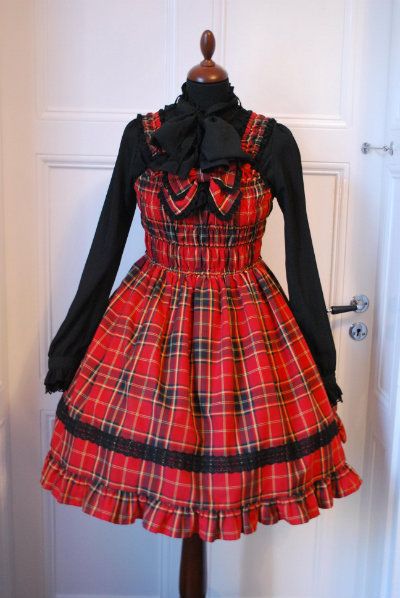 Shirring Tartan Princess JSK from Baby the Stars Shine Bright and Ribbon Ornament OP from Angelic Pretty. The Btssb JSk was my first lolita dress ever, even though I don't wear it anymore I'll always keep it because it means so much to me.
The holy grail of my wardrobe, Moi-même-Moitié's Cathedral print skirt! This print made me fall in love with Lolita and I never even tried to look for it because of the price, but then one of my friends offered to sell me hers for a very reasonable price :)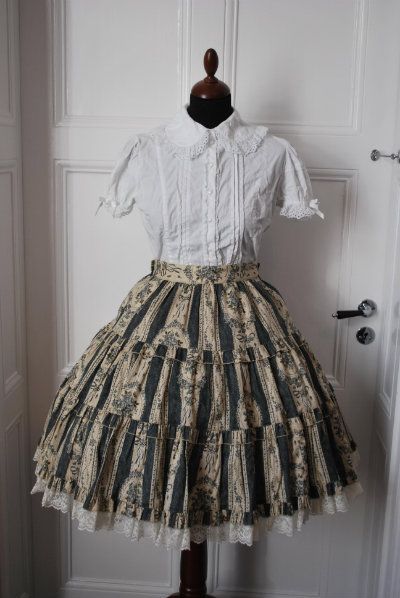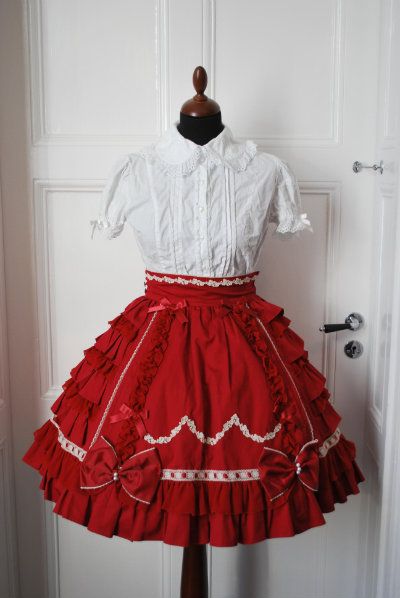 Antique Bouquet Tiered skirt by Metamorphose and Chiffon Angelic Princess skirt by Angelic Pretty, both shown with Angelic Pretty blouse.
My blouses, from Angelic Pretty, Dear Celine and Moi-même-Moitié. Sorry that the AP one turned into a white blob, it was too bright in my room it seems ;_;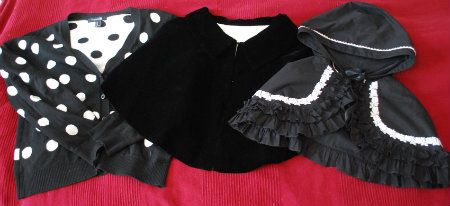 Offbrand cardigan and cape and a hooded cape from Anna House.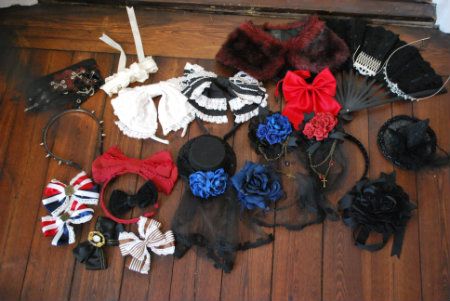 Accessories, a mix of brand and offbrand.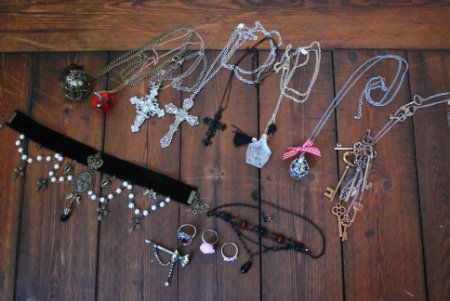 Jewelry, offbrand except for Btssb hairpin.
Bags, from Bodyline, h.Naoto and Angelic Pretty. Parasol from Alice and the Pirates.
And that concludes my wardrobe, thank you for looking! :) Not included are shoes, socks and outerwear because those wouldn't photograph very well and I wear mostly pretty plain socks, shoes and coats so it's not very interesting.
As a bonus pic, here's how my cellphone looks at the moment. I like to deco it to match my Lolita, this time I took inspiration from my red AP skirt :)