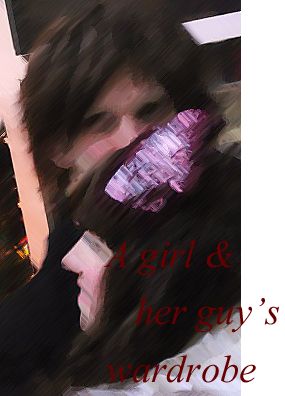 Hello,

I have been interested in lolita fashion since 2001, and was finally able to make my first purchase (which I no longer have), in 2004. Here's how my (and my fiance's) wardrobe have grown over the years...

(The pictures are from various points in time, as some things just haven't changed much over the last year (or even more). Items I plan on selling are not included.)




Alice and the Pirates



Baby, the Stars Shine Bright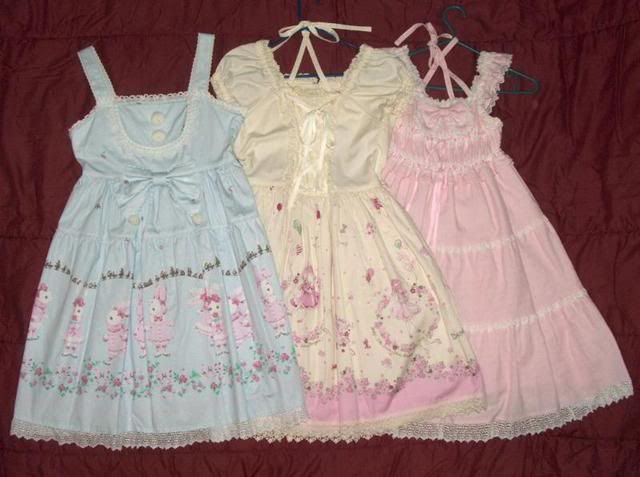 Baby, the Stars Shine Bright



Innocent World



Innocent World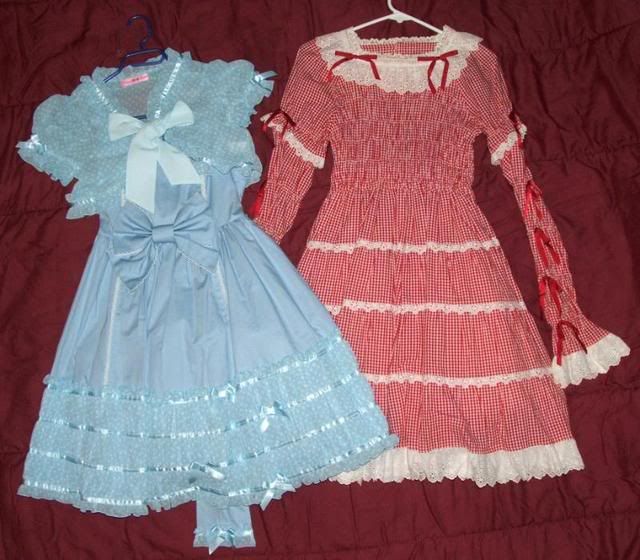 Angelic Pretty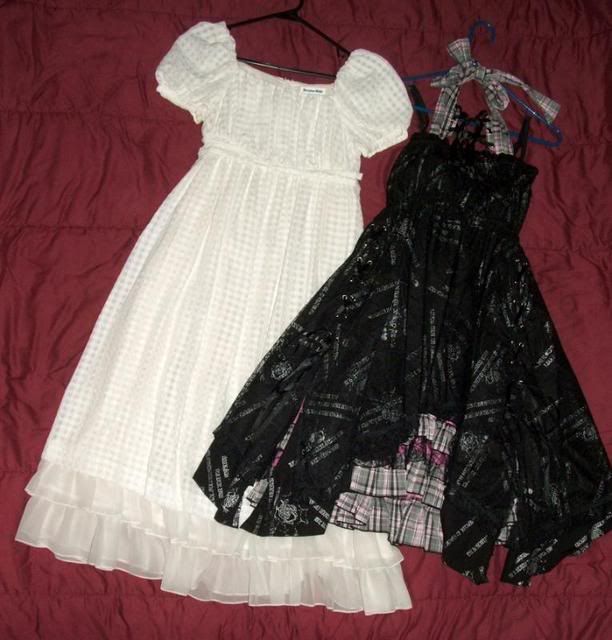 Moi meme Moitie, h.Naoto



Metamorphose



Metamorphose



Black Peace Now, Emily Temple Cute, Victorian Maiden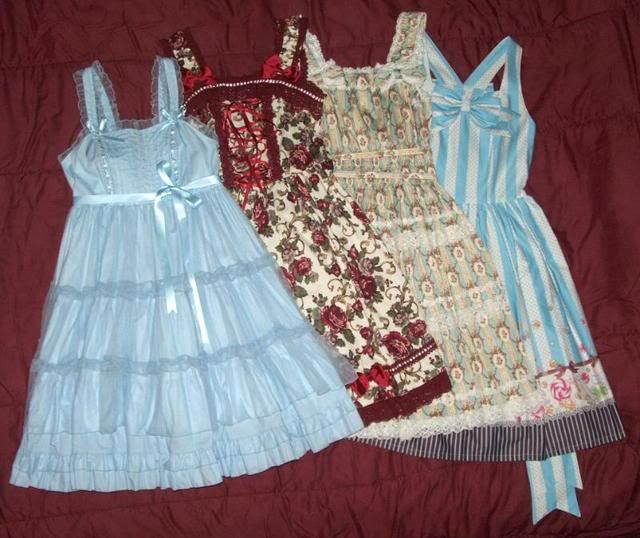 Bodyline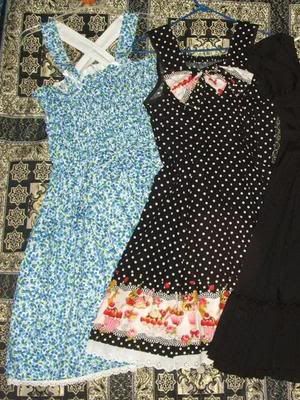 Handmade by others in the community



Handmade by me



Meta, IW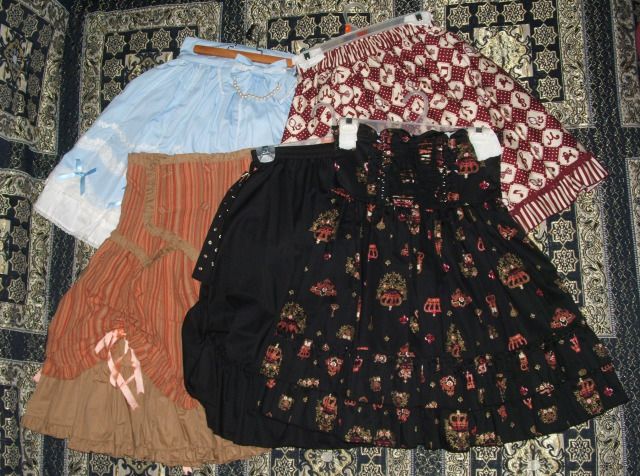 Bodyline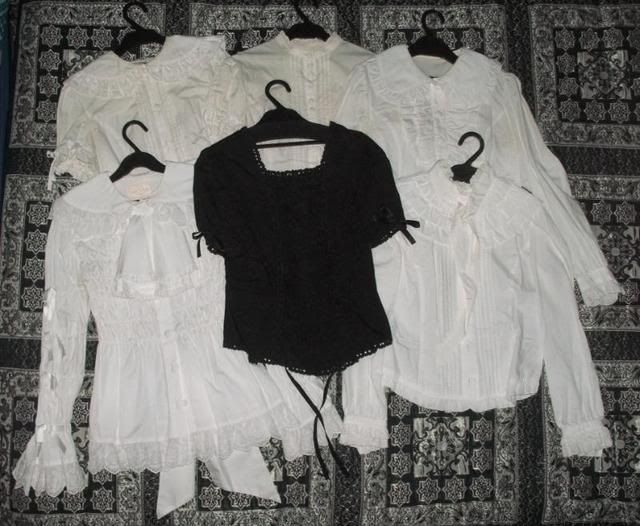 Meta (some of these are getting quite worn though :( )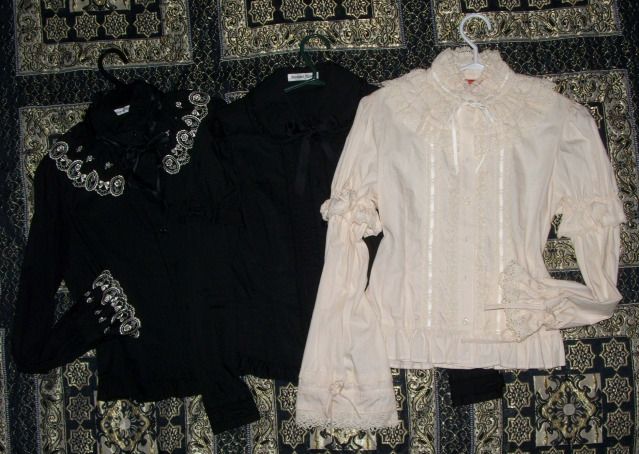 Innocent World (x2), BtSSB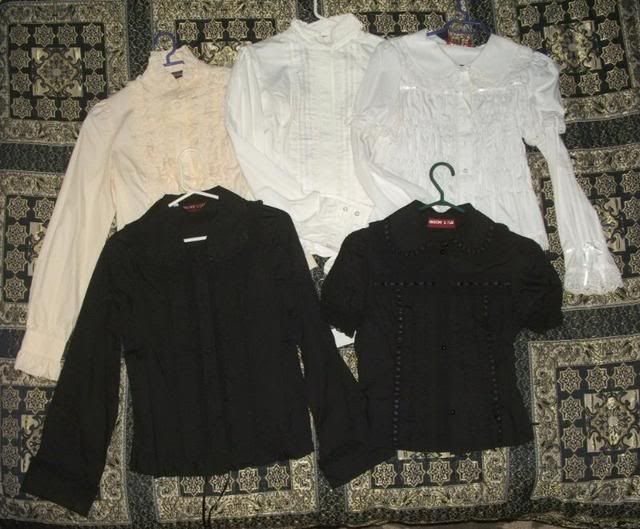 Bodyline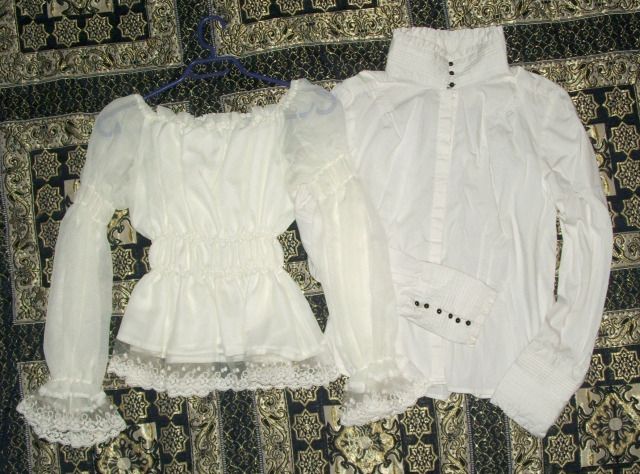 Princess Pearl Designs, offbrand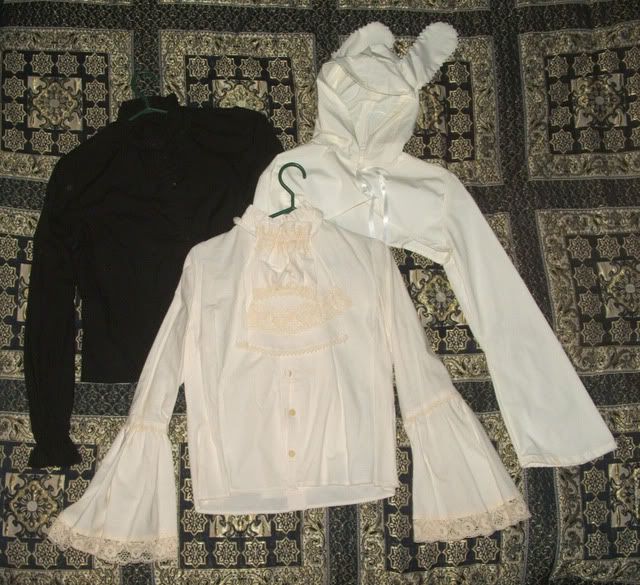 Handmade by me



Bodyline



Offbrand (I have that top left one in black as well, but it seemed to be missing when I took the photo.), mint bolero: BtSSB



Top row: AatP
Bottom row: Meta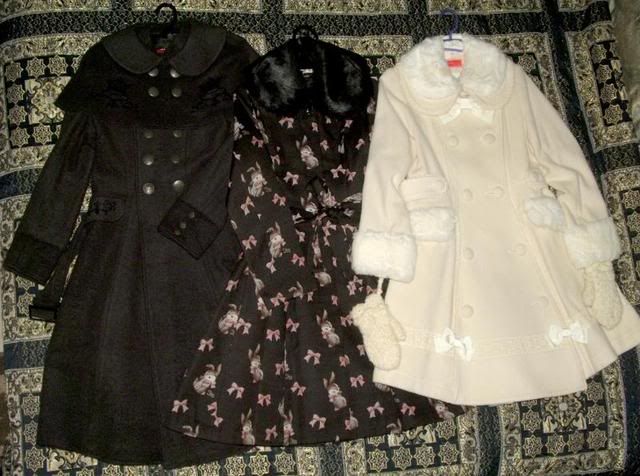 Bodyline, IW, BtSSB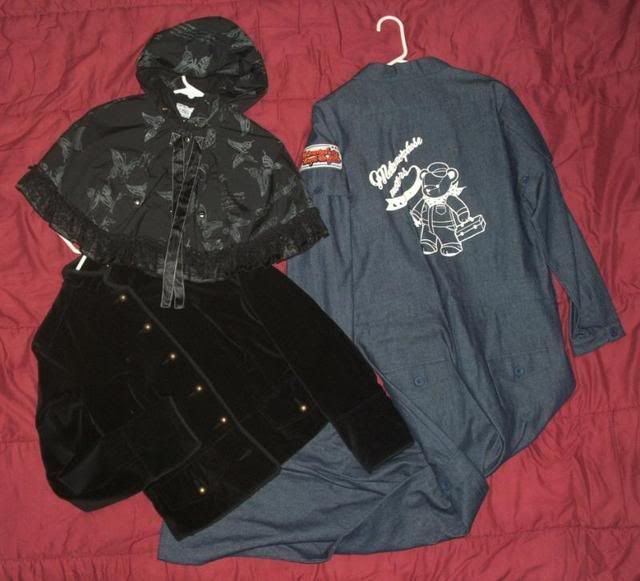 h.Naoto (capelet), Meta (coverals), offbrand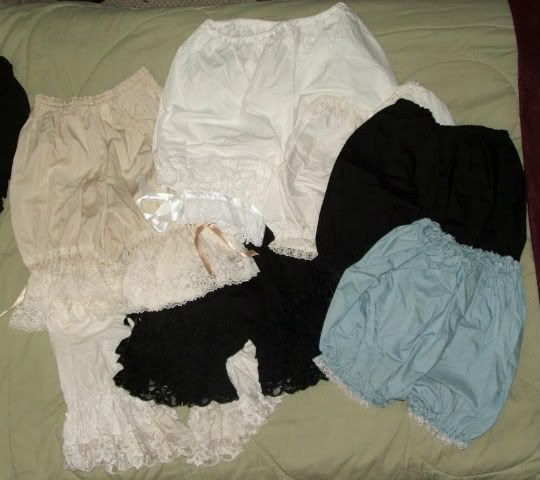 Offbrand, Bodyline (x3), Meta, offbrand (eBay) Bloomers: all Meta except for the top white pair (Bodyline)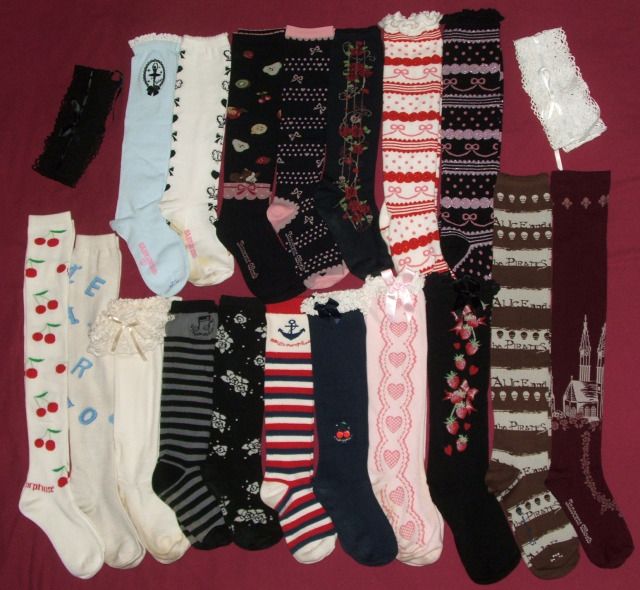 Wristcuffs (which I use as sock toppers as they are so huge) by Bodyline
BtSSB (x2), IW (x2), AatP, Bodyline (x2)
Meta (x7), Bodyline (x2), AatP, IW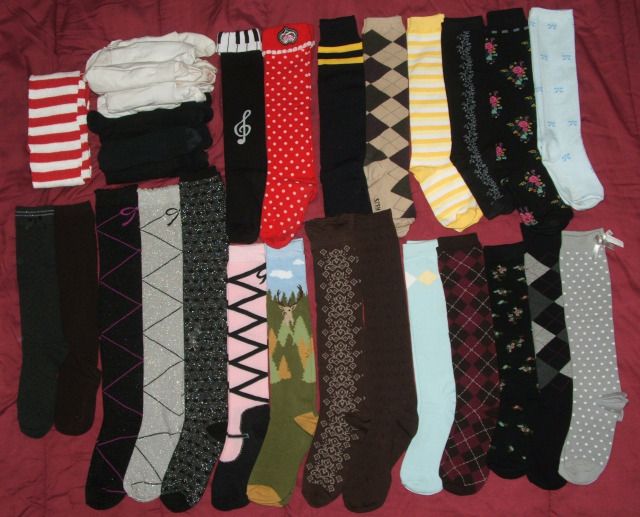 Offbrand



Tights all offbrand



Meta: sailor hat
BtSSB: tartan beret, wool beret, sleeping cap
Handmade by me: mini tricorne
Offbrand: boater hat, sunhat(?), cloche, black hat (purchased at an antique store), hatpins (also from an antique store)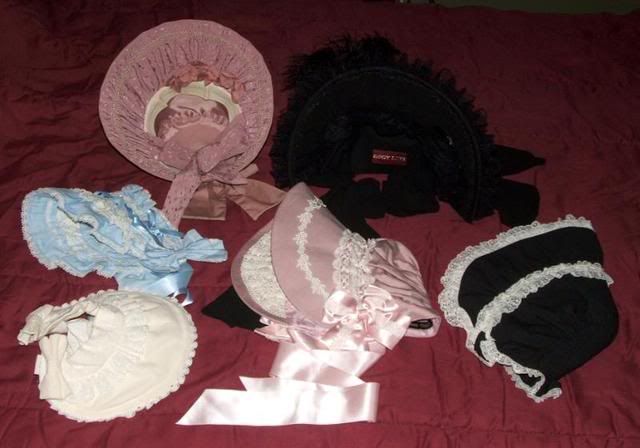 Mary Magdalene, Bodyline, Bodyline, IW, Handmade by me, Meta



A mix of: BtSSB, IW, Meta, Bodyline, chocomint, Claire's, AatP, handmade by me, H&M, Secret Shop and Dollarama.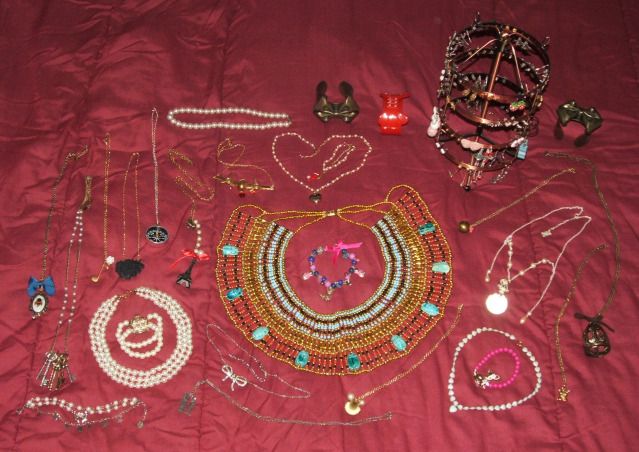 A mix of: BtSSB, AatP, Claire's, chocomint, Meta, Eclectic Eccentricity, eBay, etsy, stuff from my childhood, and other local stores.



In the lid: bunny ring holder, inherited ring from my Grandmother, earcuff from Lost Angel, BtSSB (my promise ring), and my engagement ring.
Inside: offbrand, IW, IW, inherited from my fiance's Grandmother, offbrand, offbrand
Claire's, offbrand, BtSSB, offbrand, offbrand
Claire's, offbrand, Claire's, Claire's, BtSSB, Eclectic Eccentricities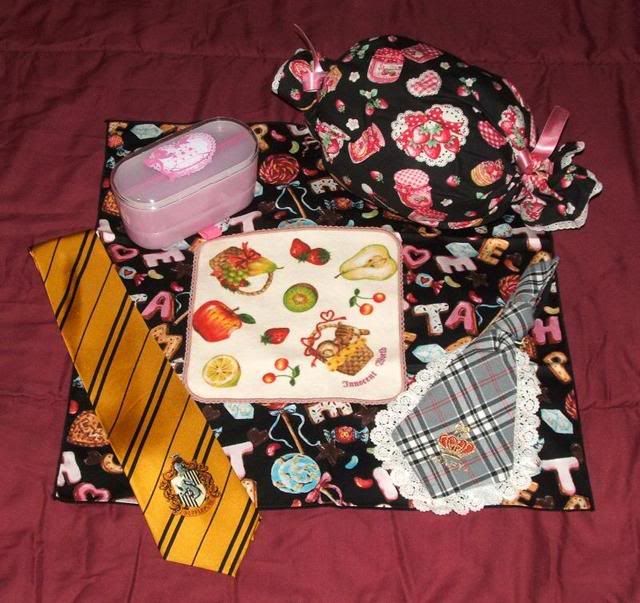 Angelic Pretty bento box and pillow, IW cloth, Hufflepuff tie, BtSSB tie, on a Meta handkerchief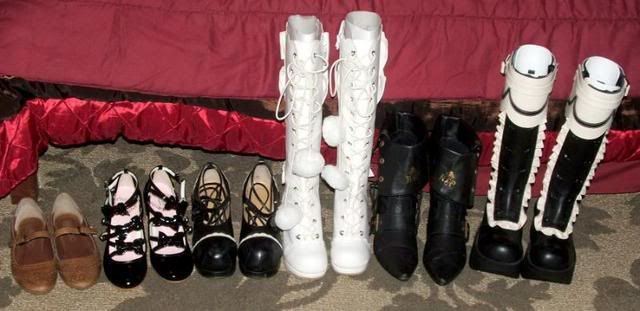 Aldo, BtSSB (x3), AatP (x2)



Offbrand



Secret Shop (x2), Irregular Choice, An*ten*na



Bodyline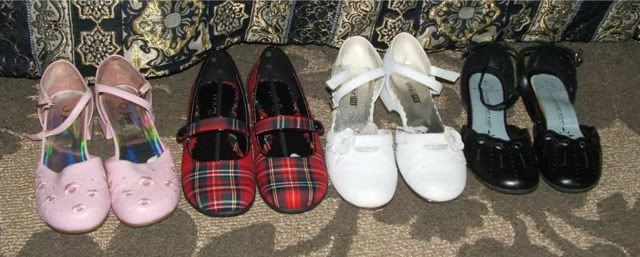 Offbrand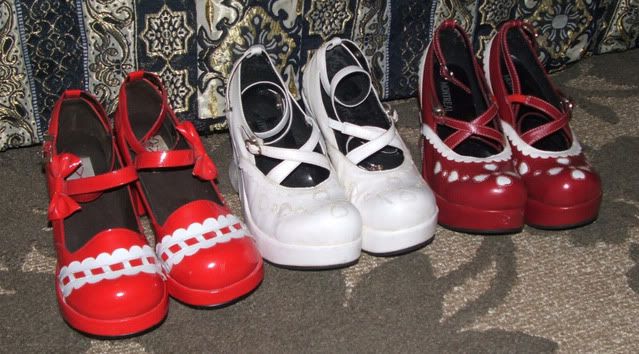 TVA, Montreal (x2)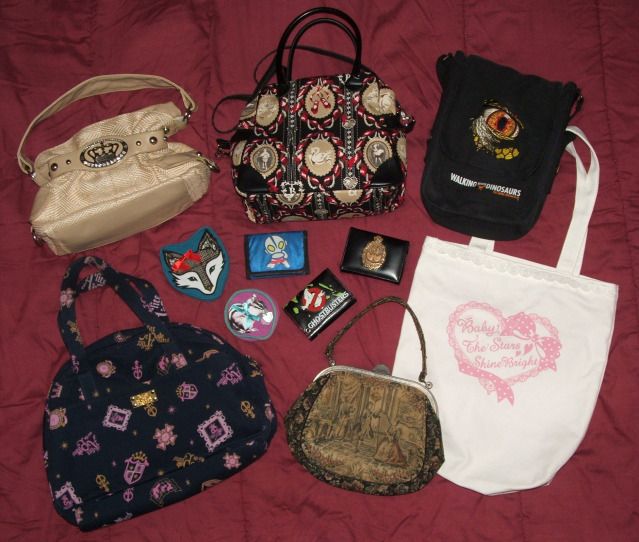 Offbrand, BtSSB, offbrand
In the middle: coin purses from Claire's, 2 offbrand wallets, and Meta wallet
AatP, circa 30's~40's from antique store, BtSSB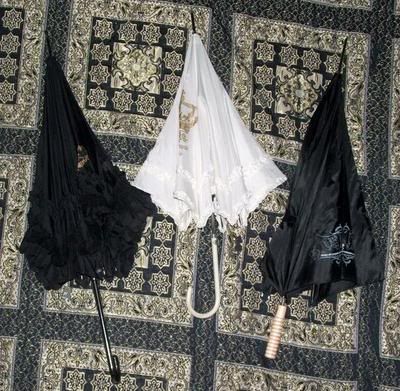 BtSSB, Meta, The Sophie Lancaster Foundation


Now for my fiance's wardrobe...

He's also into steampunk and I've included some of those items here, but not all. Although many of his things could be worn with either the boystyles of lolita, or steampunk.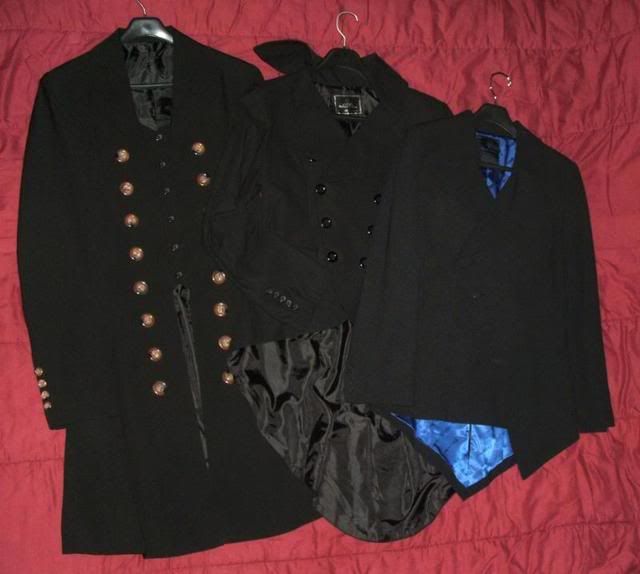 Fanplusfriend (x2), Moi meme Moitie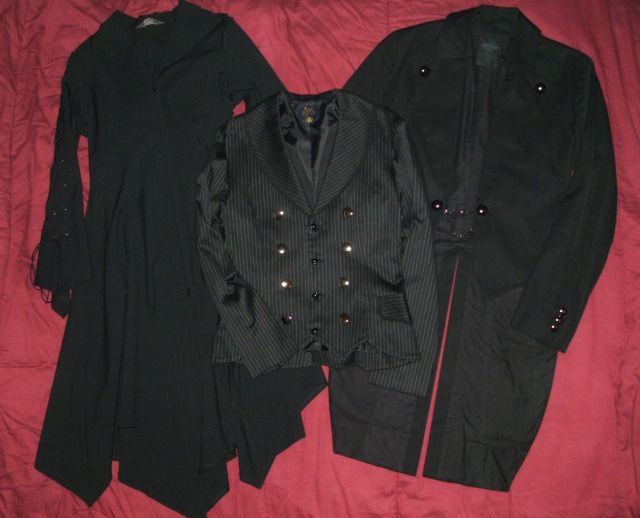 Atelier Boz, AatP, Black Peace Now



AatP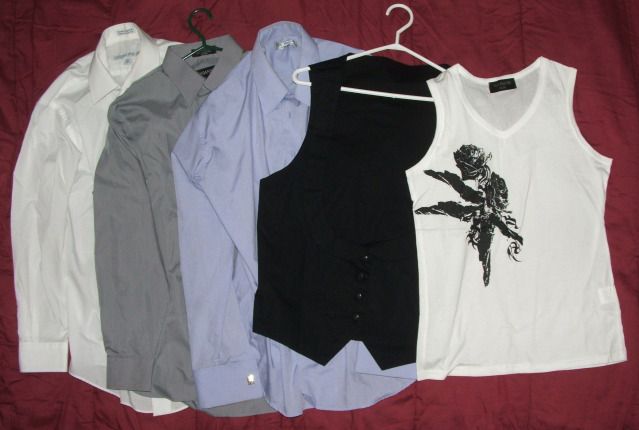 Offbrand (x3), handmade by me, BPN



Atelier Boz, BPN (x2)



AatP (x2), Moi meme Moitie



Fanplusfriend (x2), Meta, Bodyline, AatP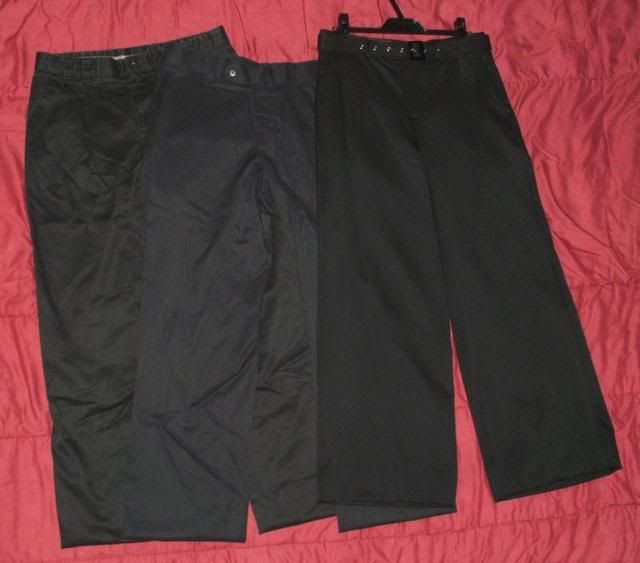 Offbrand (x2), BPN



AatP (x2), Moi meme Moitie (overskirt)



Offbrand scarf, 2 cravats handmade by me, offbrand ties (x5), BPN tie, bowtie handmade by me, jabots handmade by me, brooch by AatP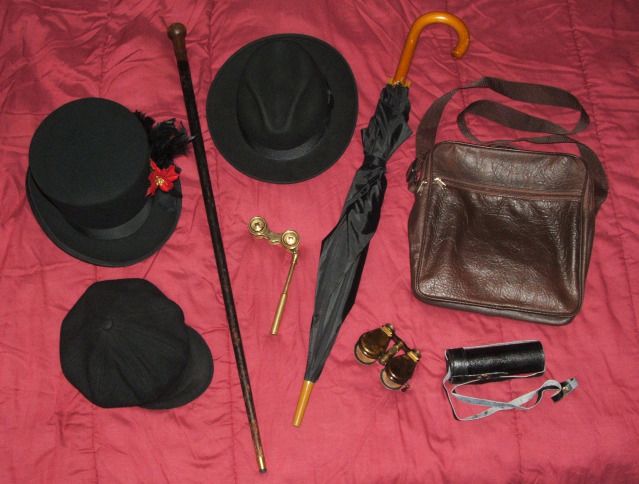 All offbrand except for the newsboy cap which was handmade by me.



Belt is AatP, first pocket watch is chocomint, everthing else is offbrand.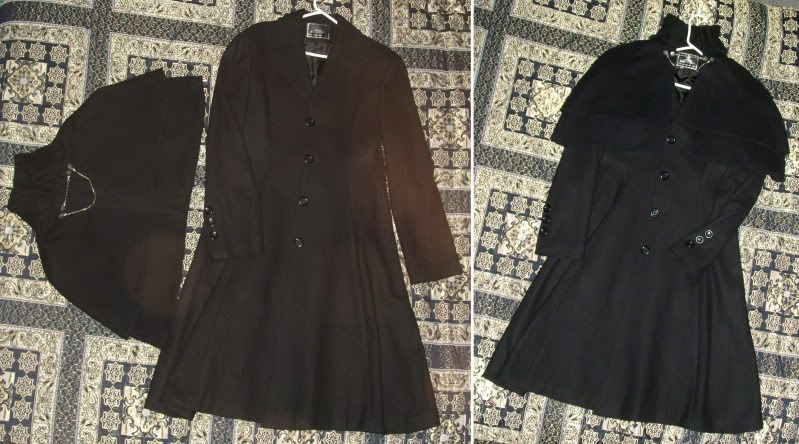 Capelet is handmade by me to go with the coat from Fanplusfriend.



Offbrand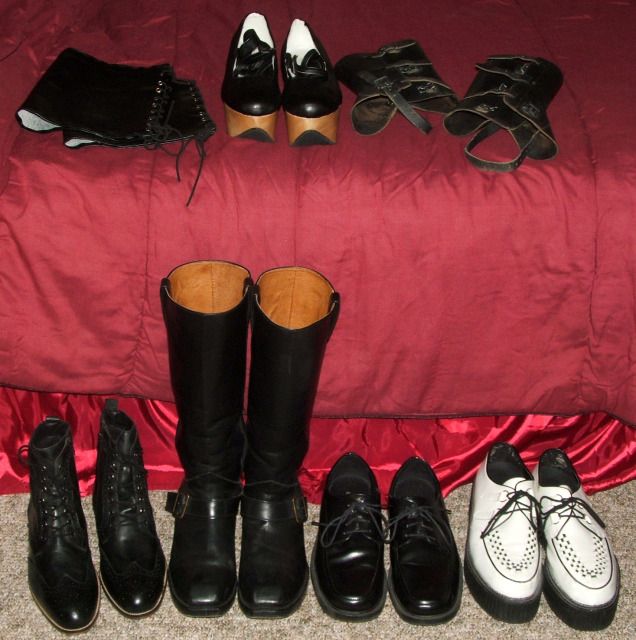 Cuffs handmade by me (unfortunately, the boots I made them to go with fell apart :( ), Lolita Lola (which will eventually be modded into the golf style), vintage gaiters
Offbrand, Fluevog, offbrand, Demonia


Storage...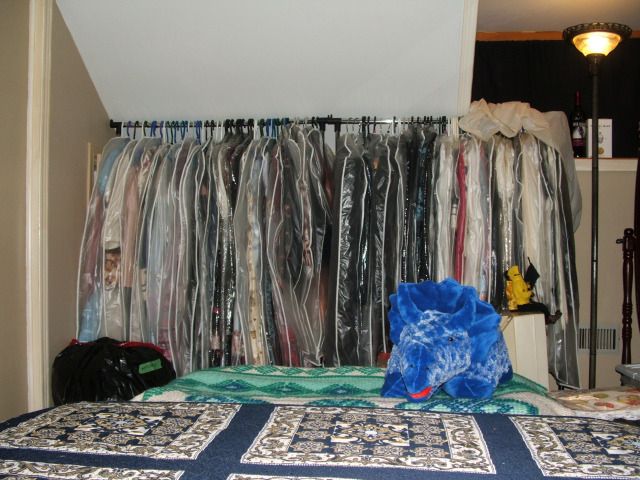 Dresses, Skirts, Coats/Jackets, Vests, Blouses...
Petticoats are currently stored in the garbage bag with the green tape as we just moved recently and are still getting ourselves sorted out.



The hat boxes on the left are mine (holding my hats and hair accessories, the little one on top has some of my tights), on the right are my fiance's (his hats and accessories). In the middle the boxes hold my bloomers, bonnets and more socks (the rest stored in a bedside drawer). The larger red make-up bag near the middle is Meta.


--
I hope you enjoyed our wardrobes! As usual, I enjoy looking at others, and having the eye opening experience of seeing my own put all together (and fiance's).

Thank you for looking!