Hi! I have been participating in lolita for about two years or so now. This is my first wardrobe post! Enjoy....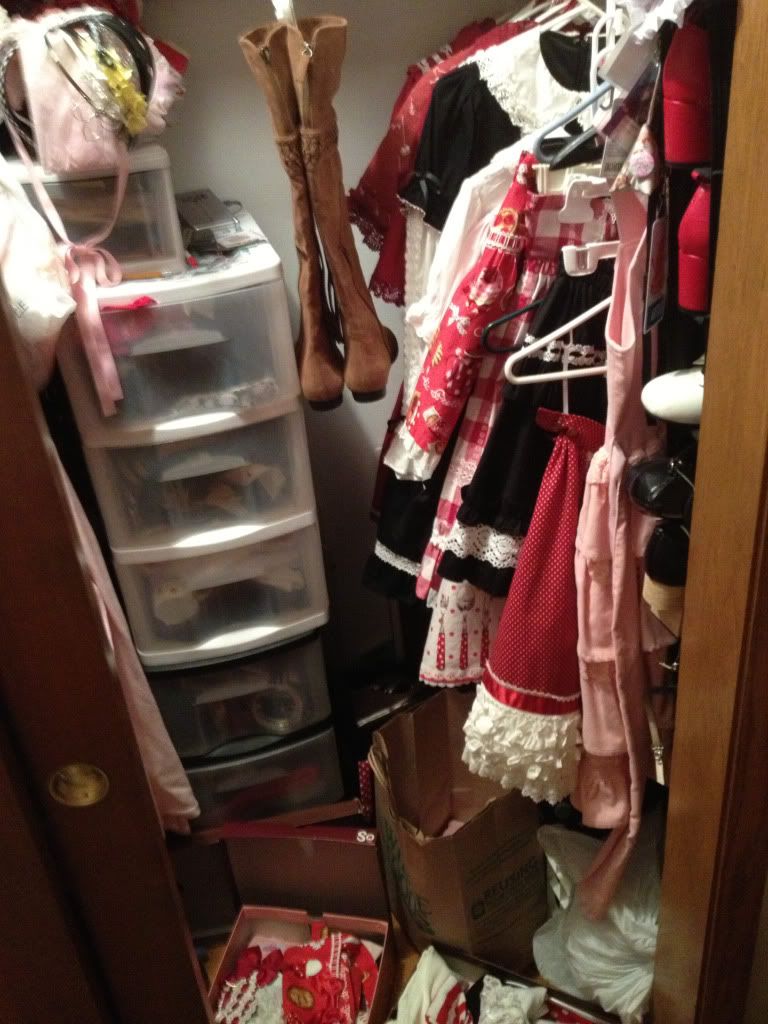 My closet in it's natural state... organized chaos.



All BTSSB: Dobby check HWS, Sleeping Beauty Frill Hem JSK, Marie Antoinette JSK, Dobby Check OP



All AP: Red Skirt, French Cafe Mini Skirt, French Cafe Apron Skirt, and a polka dot skirt
Tops: Infanta, AP, BTSSB, AP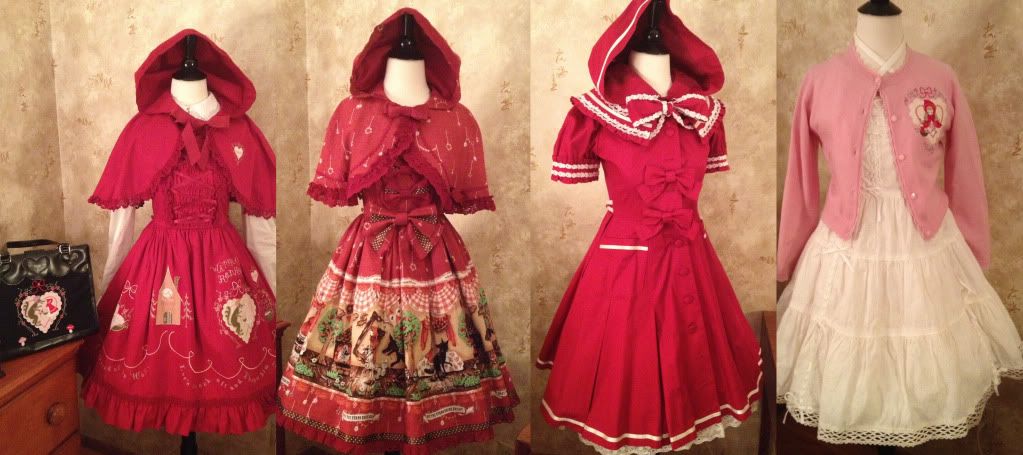 All BTSSB: Red Ridding Hood embroidery JSK, 2012 Red Riding Hood JSK, Coat OP & Embroidery Cardigan (over Baby's Hawase Doll OP in white).




All BTSSB: Tartan JSK, Heart Apron, Elizabeth OP, Rose Ribbon Embroidery JSK, Hawase Doll OP in pink



Random cutsews: Offbrand & AP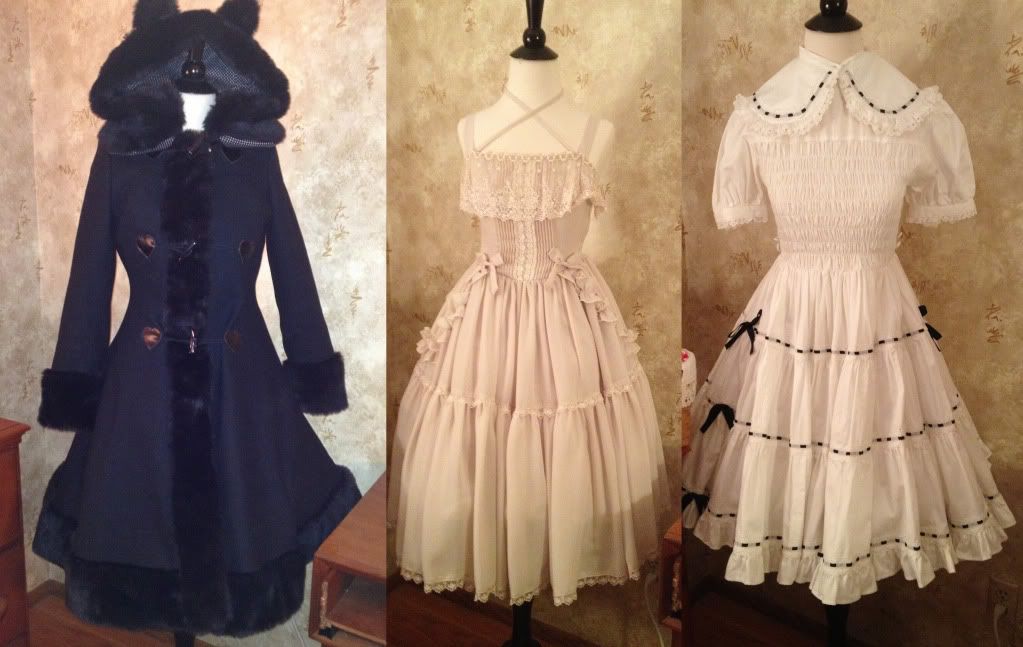 Coat by Fan+Friend, Crested Fall JSK by Mary Magdalene, OP by Metamorphose



Skirt by Anna House, HWS by Bodyline, Bolero by Dear Celine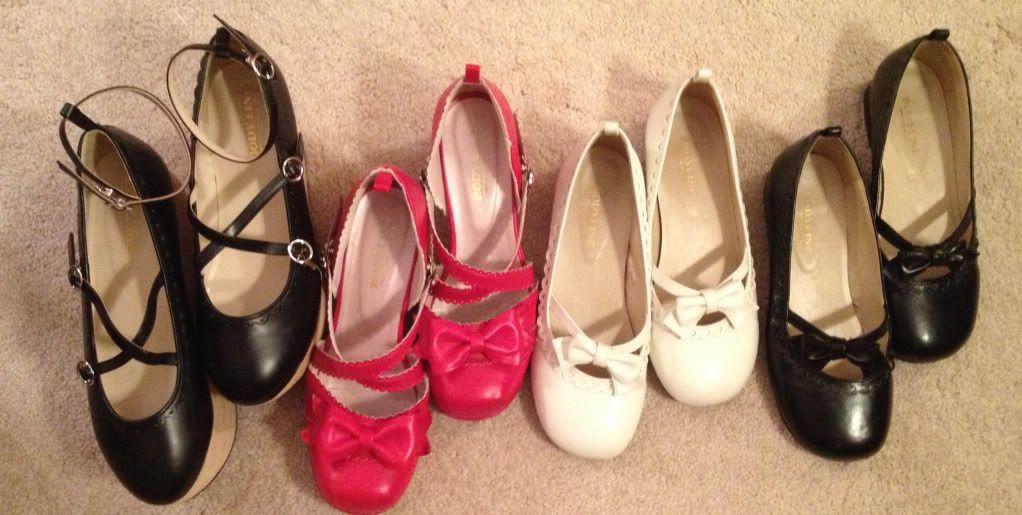 All by bodyline



Jewelry! Left to right - Alice Mirage in Paradox, French Cafe, Offbrand, Unknown BTSSB, Red Riding Hood, AP Shiny Ribbon & BTSSB watch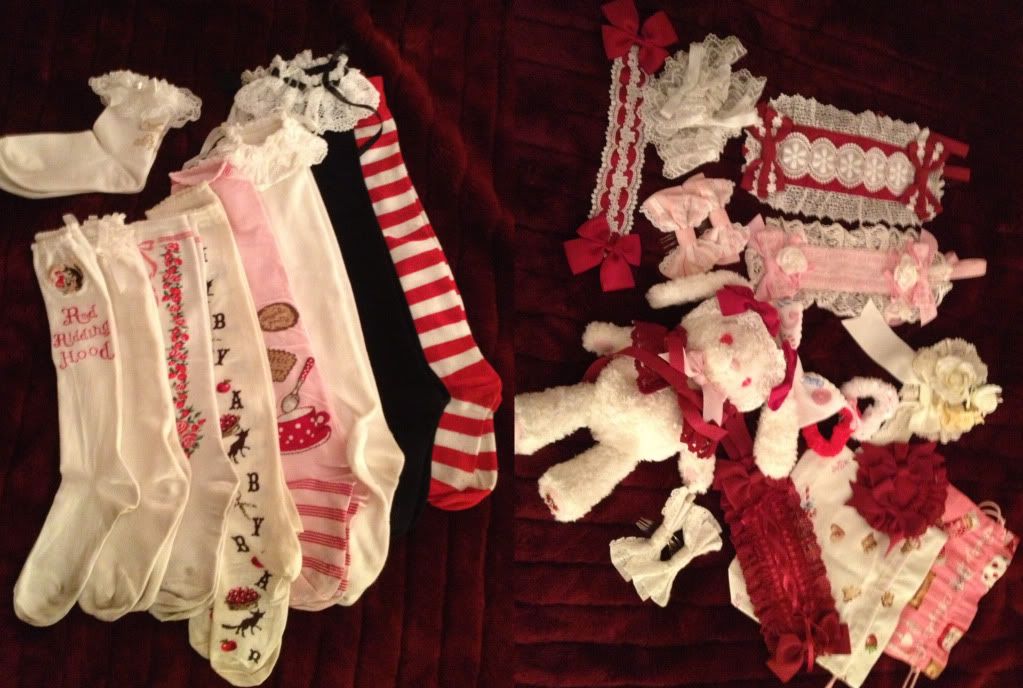 Socks & Misc Accessories: ask for details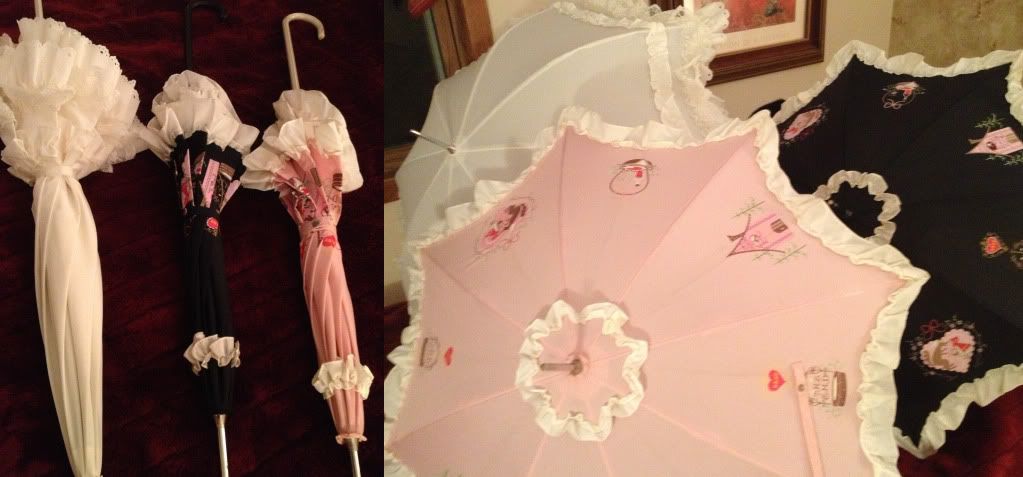 Parasols: all by BTSSB



Goodies & Headbows: ask for details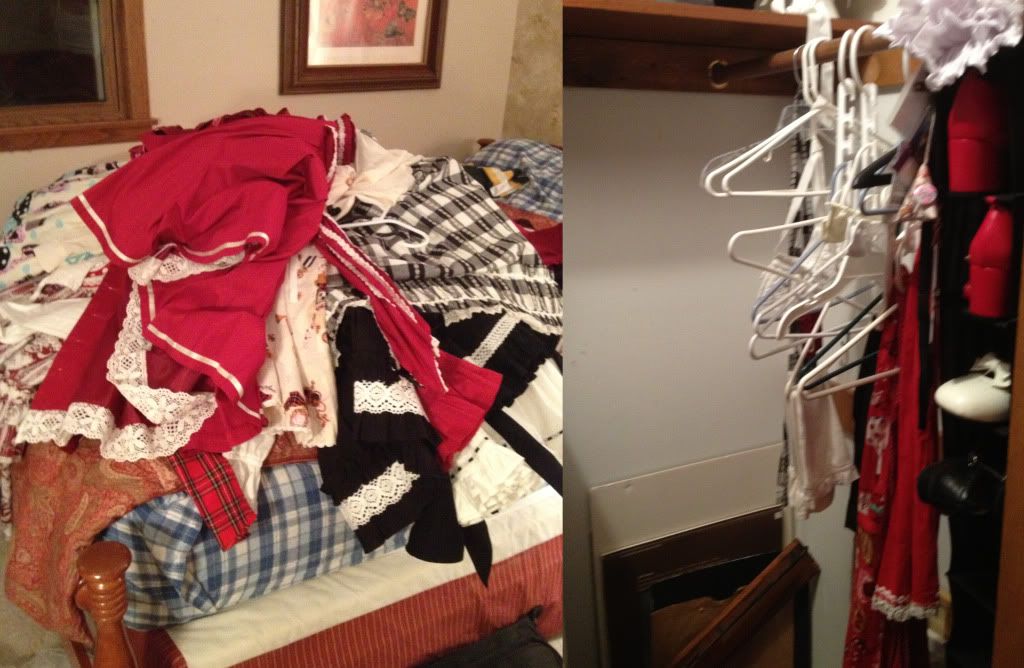 the aftermath: Slightly less organized chaos