I just received my Lucky Pack in today's mail...it really brightened up my sick day!


I placed my order on 12/26, got my tracking info on 12/28 and picked up my package this afternoon (1/2.)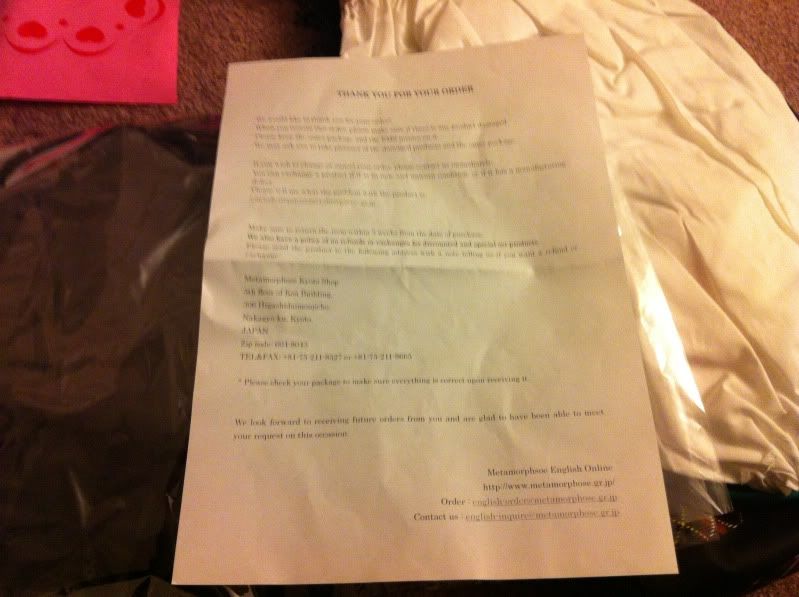 Meta placed a "thank you for your order" slip in with my order, which was double-bagged in one of their big pink shopping bags.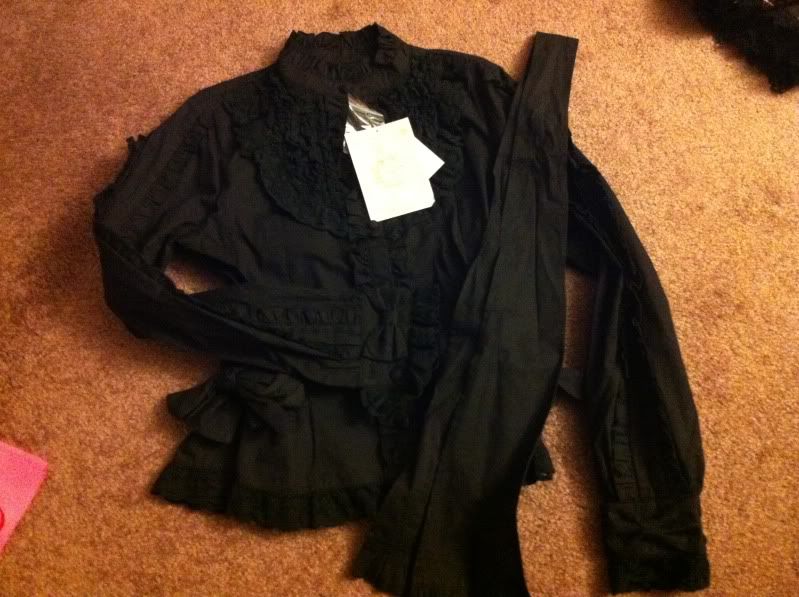 Now this is the reason I decided to spring for a Lucky Pack--I've wanted a black blouse for quite a while, and this one is great. It's the Side Ribbon Blouse in black, and its original price was 12,390 yen. The blouse comes with a tie for around the neck, and there are bows on the cuffs. There are a LOT of ruffles and lace. Along with the back shirring, there are also ribbon ties on the sides, which is fairly unusual, rather than the usual waist ties for a shirred blouse like this. It fits me all right and is a nice weight for winter. Also, not all the buttons you see on the front are functional, half of them are decorative so it's kind of hard to tell when you're buttoning this up.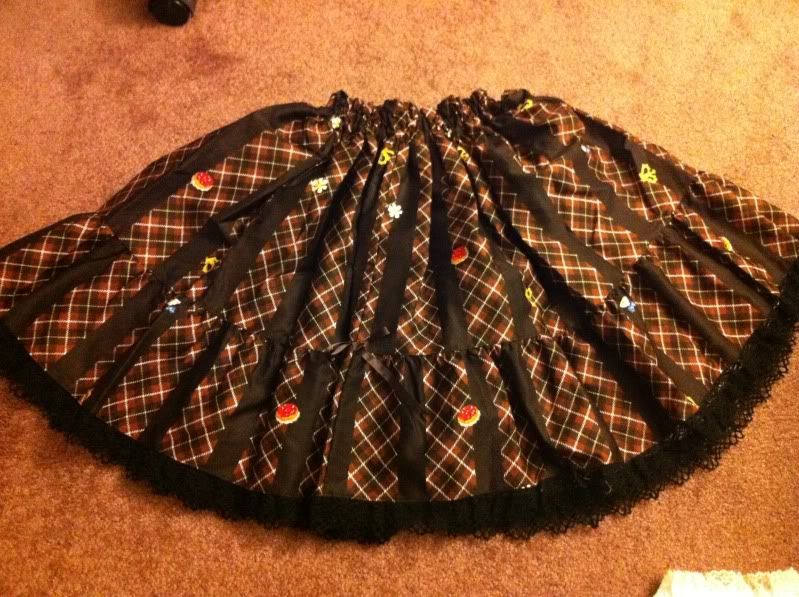 Next is the skirt, which is just called the Print Frill Skirt, and it was originally 11,340 yen. It's brown x dark brown with black crocheted cotton lace, and the pattern has crowns, daisies, strawberry tarts and cups of tea on it. Not sure if you can see it from this picture, but there are little brown satin ribbon bows on the sides. The waist is fairly comfortable and the entire skirt is lined.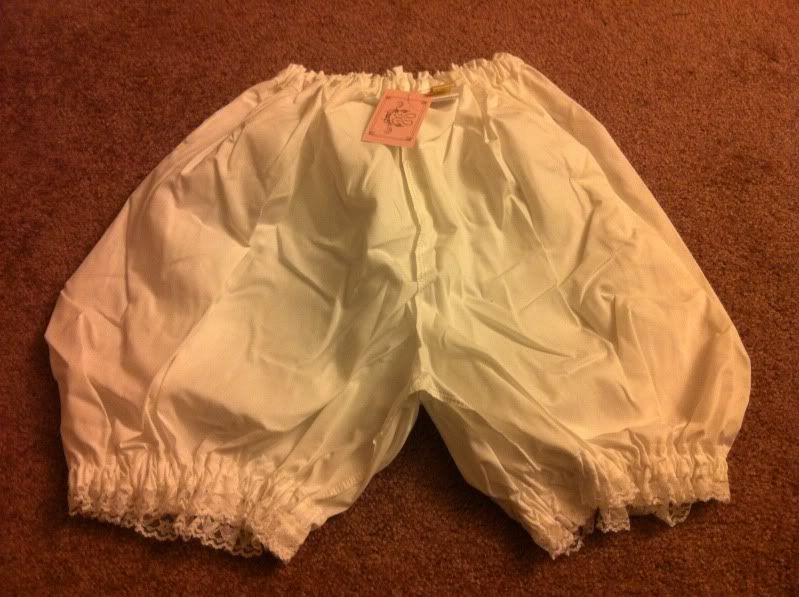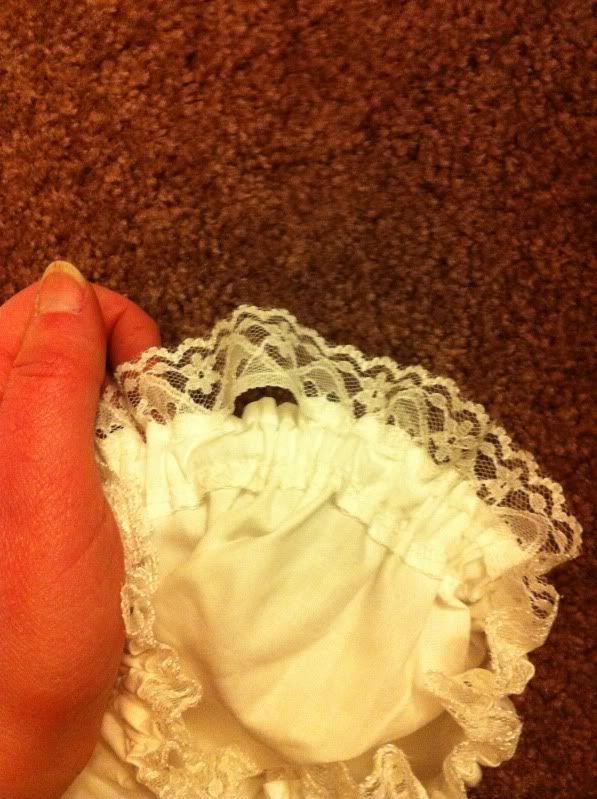 Bloomers! They're Meta's typical white bloomers. They're very comfortable and fit me well. When I was putting them on, I noticed though, that on one of the legs the lace was not completely attached to the ruffle. No biggie.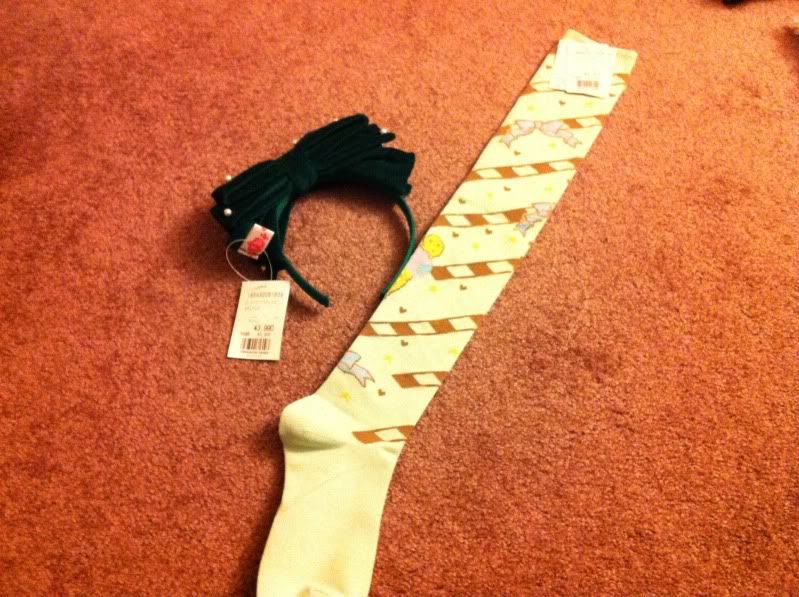 Finally, what seemed to be everyone's wild card were the socks and the hairbow. The socks are Crown Label Flavor Parade (2,310 yen) and the headbow is Crown Label Dolly Crown Ribbon Katyusha (3,990 yen.) I do not own anything in green or mint, so I am likely going to be putting these up for trade on the sales comm. I would've really liked it if the hairbow came in dark red, however, since I recently got a BTSSB jumperskirt in dark red that this would probably go with.

All in all, I was pretty satisfied with my first Lucky Pack haul!