Above art by kyaterina. Check out her deviantart here.



Happy Holidays everyone!

Paradise Rose decided to do a theme post featuring gifts and metallics from Paradise Rose!
We made a ton of Christmas cupcake jewelry- rings and necklaces- just in time for the holidays. What does this have to do with the themes? The cupcakes are awesome gifts, and quite a few feature metalic frosting and bells that really do jingle!
We've also been featuring cute gift wrapping as of late-


Here are a few Christmas cupcake rings that we made in time for the holidays- some are Christmas themed whereas some are general holiday themed :)
We've been making a few striped cupcakes recently- what do you think of striped cupcakes?
The cupcakes above really do jingle!
This year we made fairy-kei Christmas cupcakes. Thoughts?
Here are a few of our fun cupcake necklaces.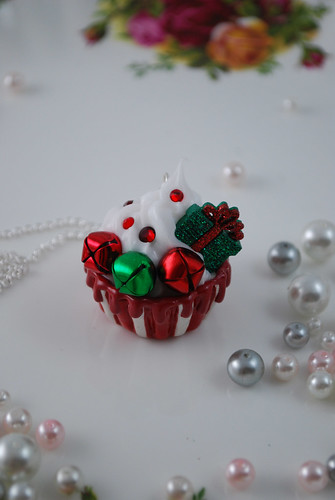 We also made a few that create a matching necklace and ring set.
We'd love to hear what you think of these cupcakes and our shop.
Thank you for checking out this post ^_^