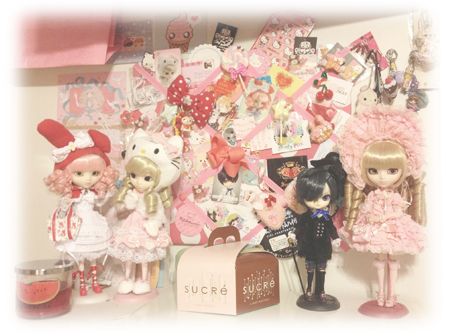 For a while now I've been wanting a sewing room since I moved away for University and had to down size on room spacing. Thankfully this summer I had the chance to clean out and remodel one of the spare bedrooms and turn it into one! I wanted to give it a lolita aesthetic feel since lolita is pretty much the only thing I sew nowadays. I'm really excited to share what I've managed to get done so far! Some of the photos are a mix of ones taken during the summer and some from just a few weeks ago after adding a few new things! Also by clicking on the images they should enlarge.




First part of sewing room you see when you fully walk in.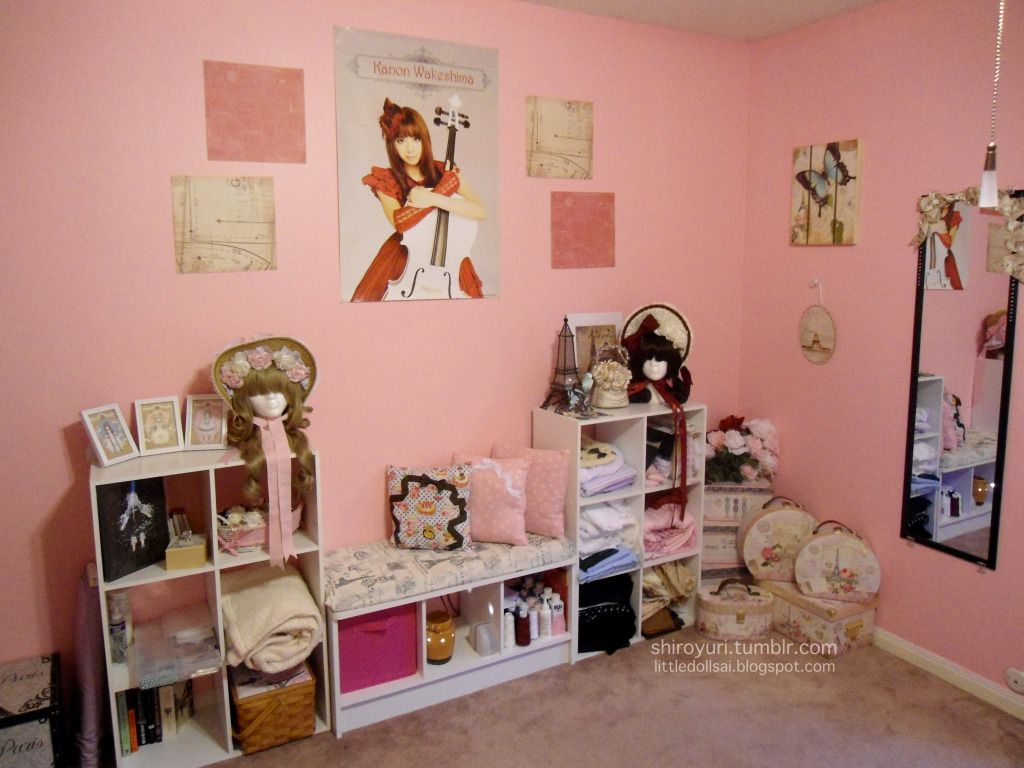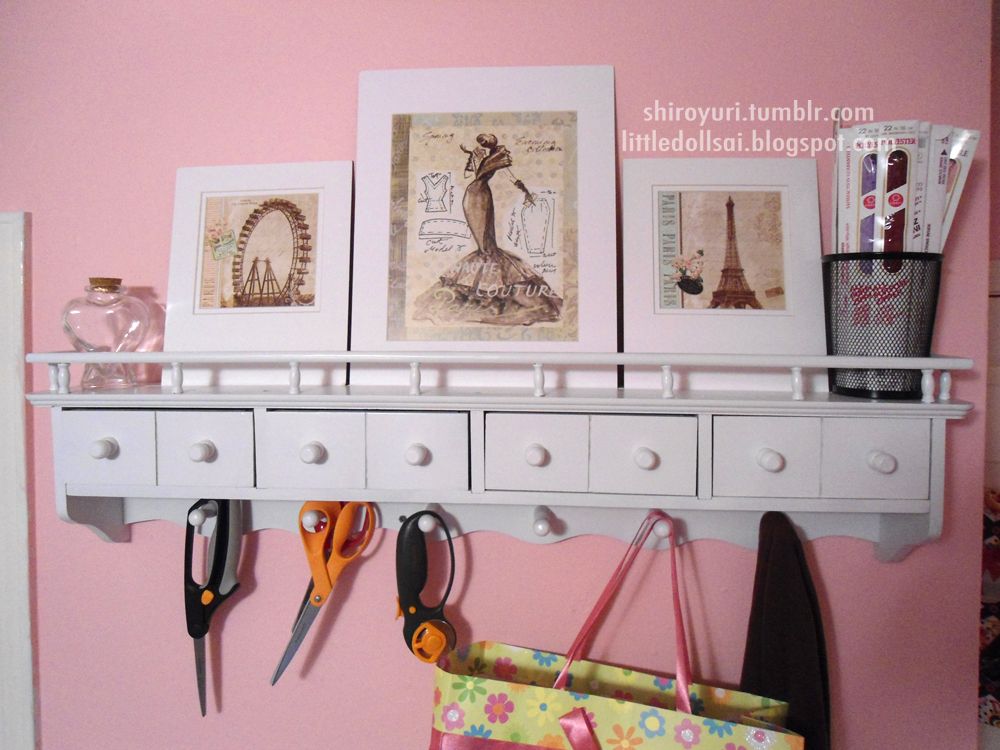 Small shelves that I use to keep spare pins, measuring tapes, and cleaning kits for machines. Was originally left by previous owners. I ended up sanding it down and repainting it. There was also another one that went with it but sadly it was badly busted and was unable to save it.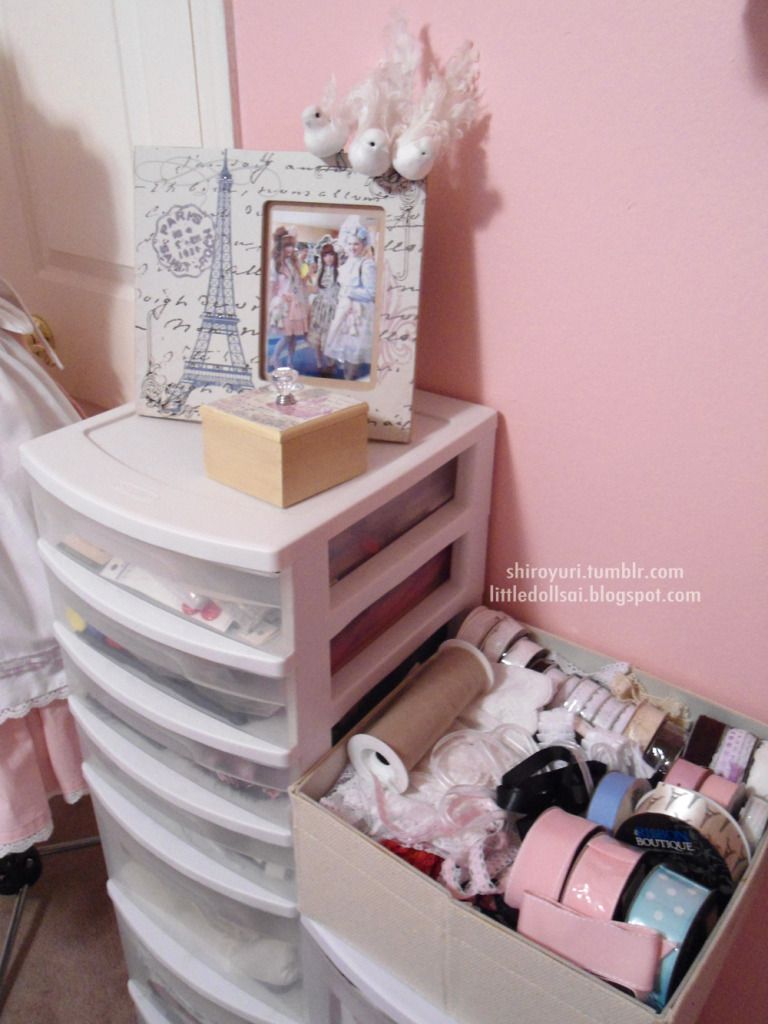 The wire dressform was a gift from my grandfather a while back.Originally it was an unappealing green and was rusting in places. Ended up sanding it down and repainting it to match room. :3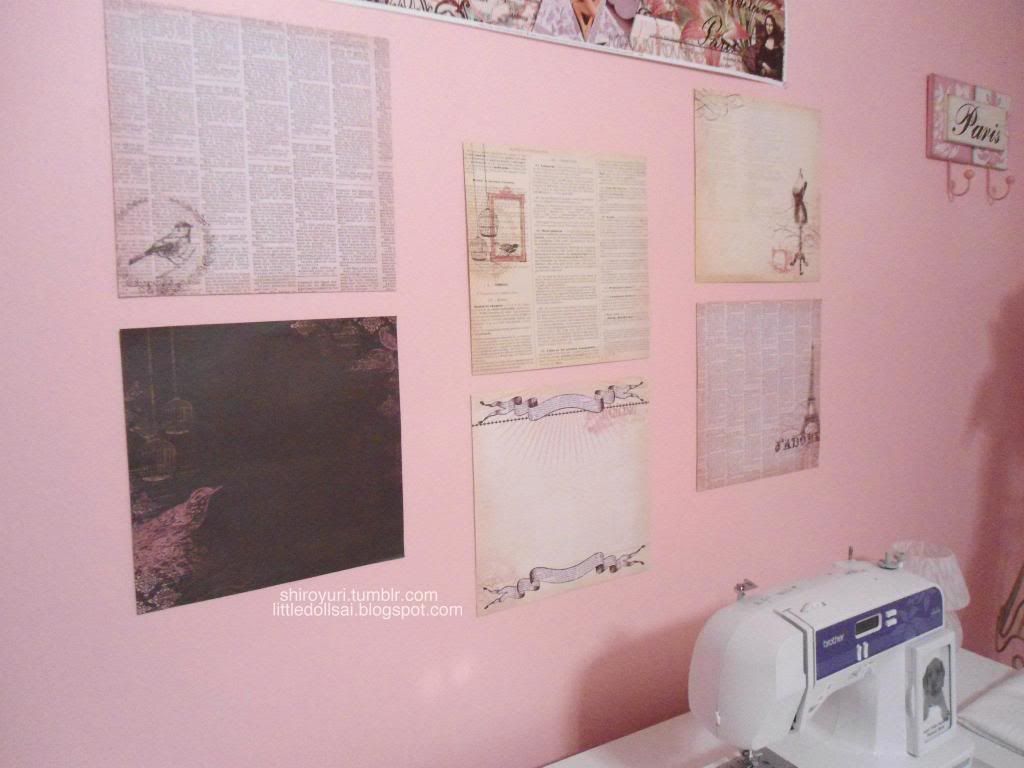 I really love pin boards like this! And have so many of them in my rooms. ♥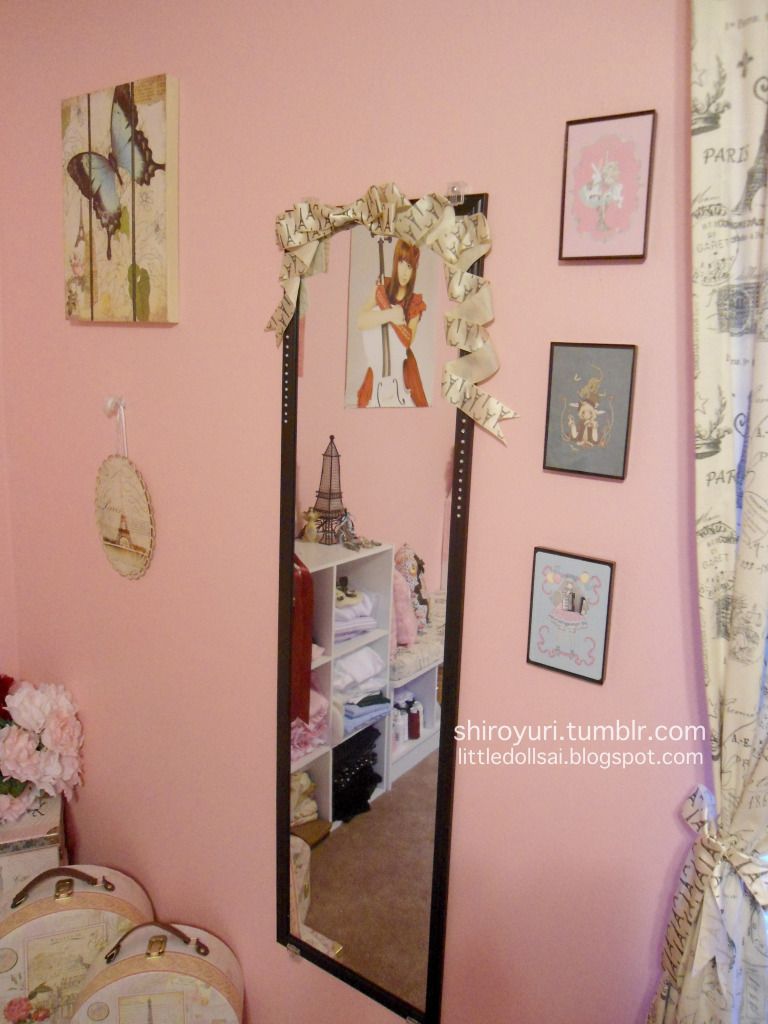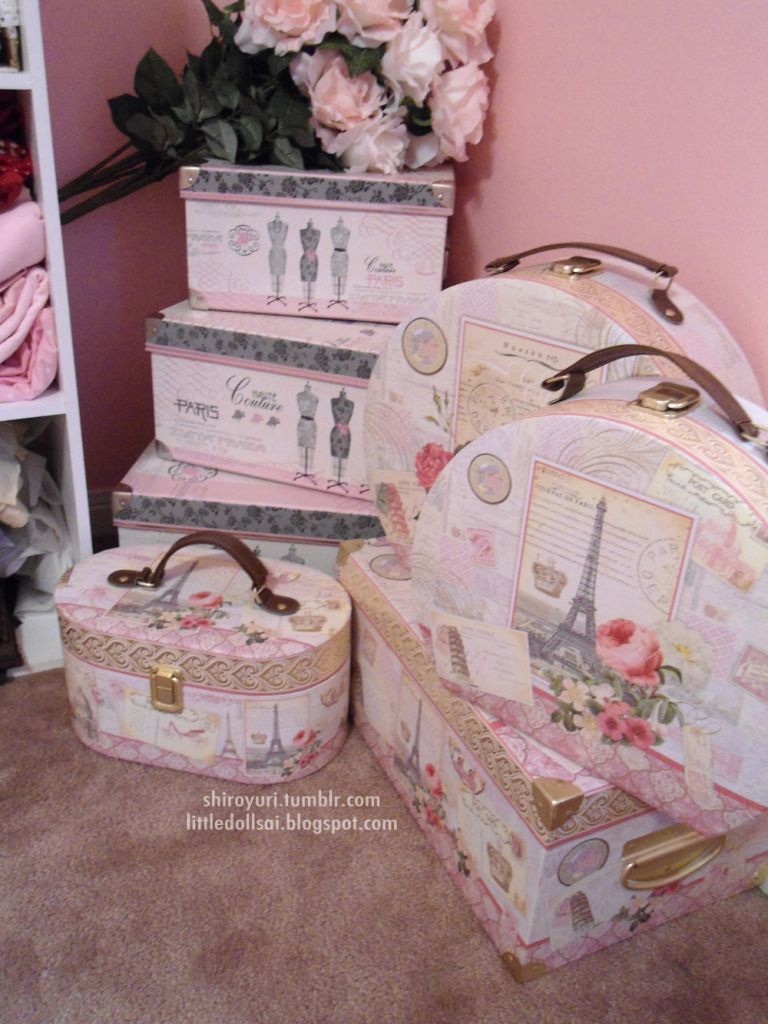 I have a very big weak spot for storage boxes like these! I keep small pieces of fabrics in them and as well as a very accessories I'm working on.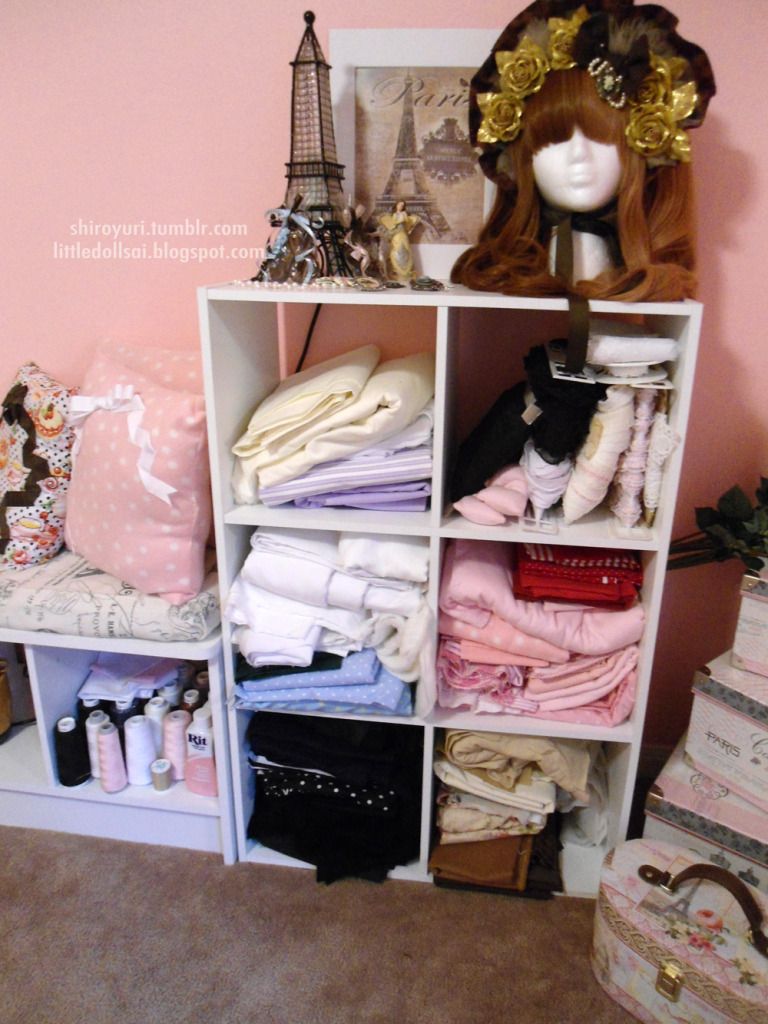 Some of my fabric and some lace/trim.♥ I still have a few storage containers that I need to finish going through that has fabric. Epp.



I really love this bench! I really do! Thankfully I still had enough fabric left over after making the curtains to make a matching cover for the cushion!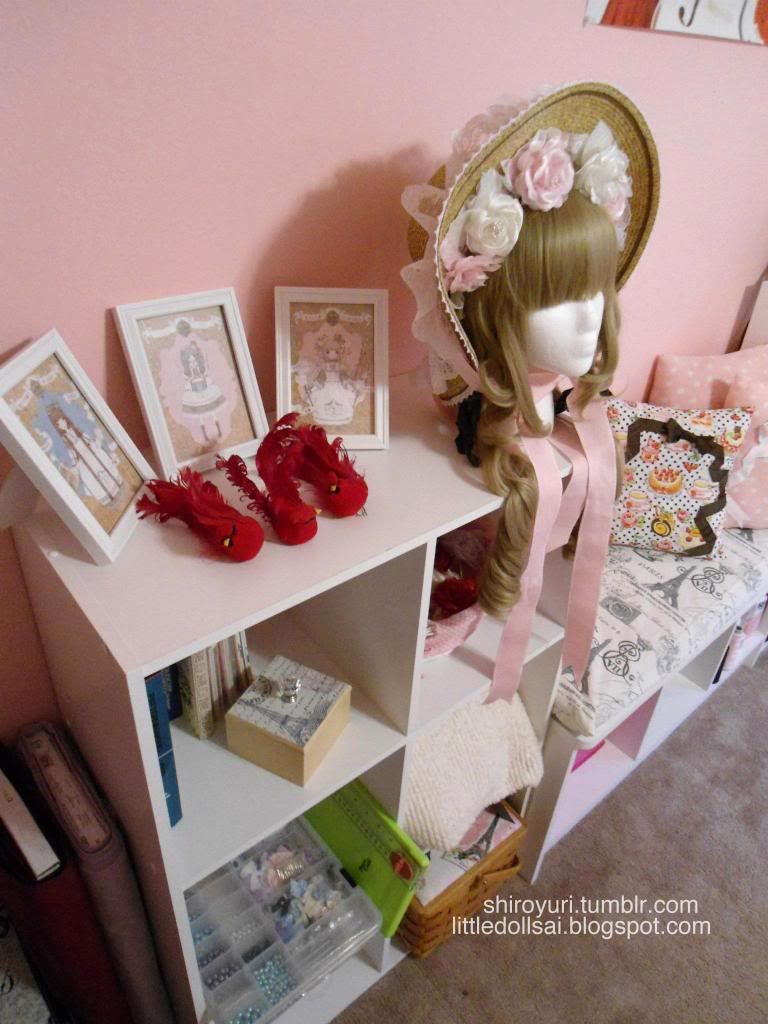 Also as a bonus I thought that I would share a few photos of my current bedroom. I've been slowly working on it over the years and still have a good bit of work left before I'm fully done.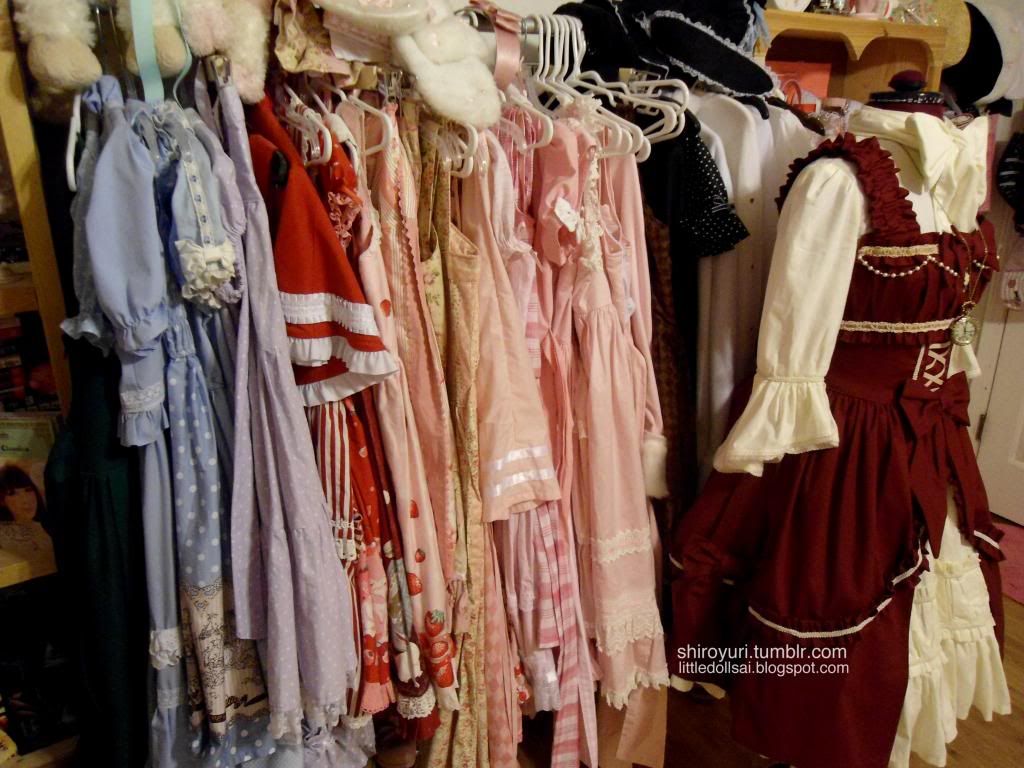 Sadly I don't have enough closet space, so I ended up turning two of my book selves into a display for all my outfits.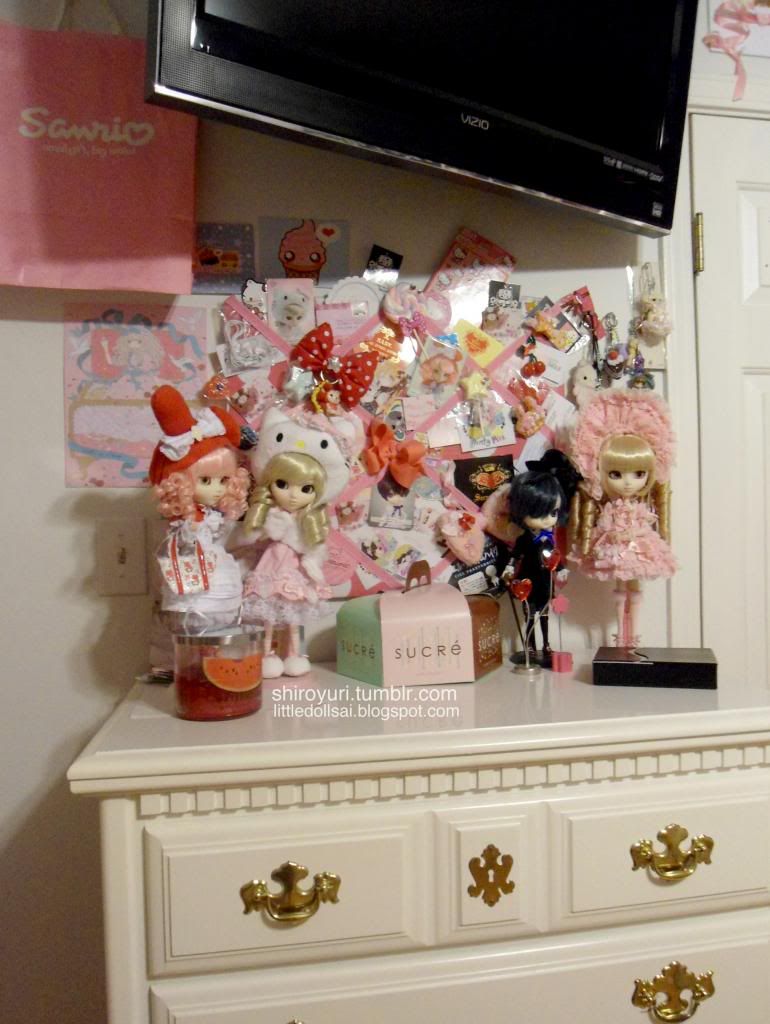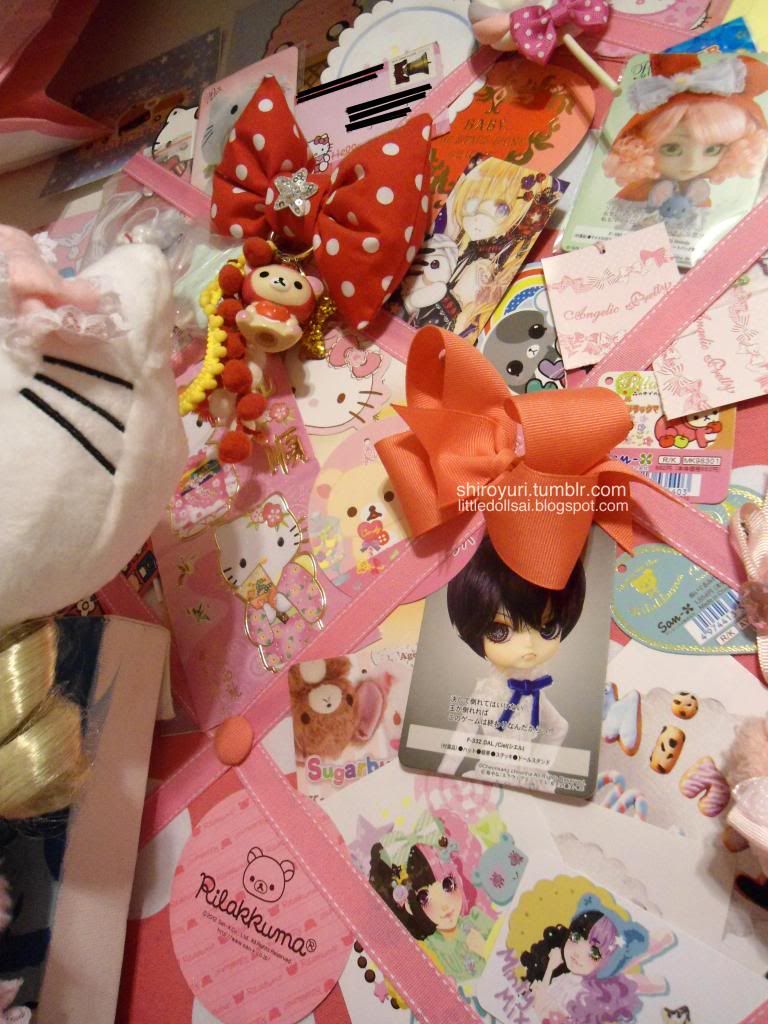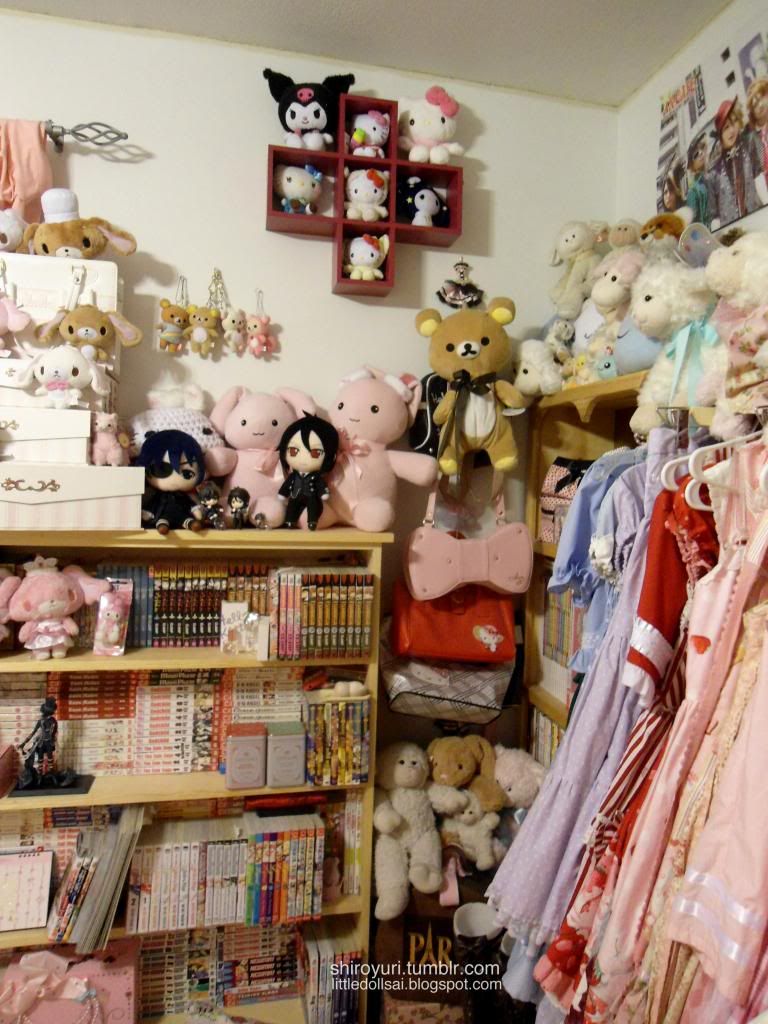 Collection of Gothic & Lolita Bibles~ I have the English ones but they've been pushed into the corner. x: