SoFla lolis united today for a day of fun with Hello Kitty :)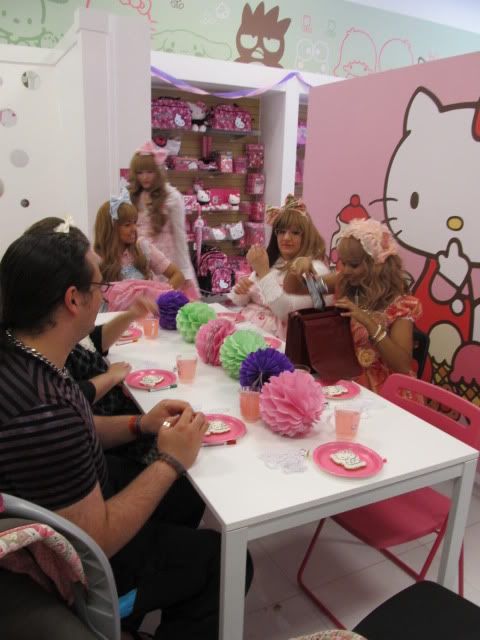 We got to decorate Sugar Cookies with edible ink/food markers.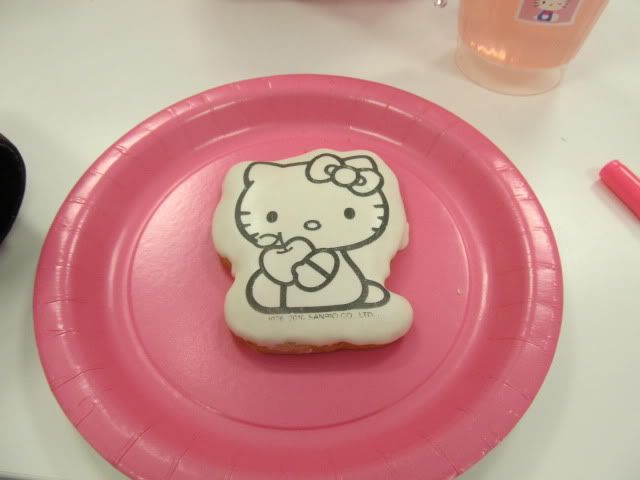 I'm a dummy. I should've taken pictures of everyone's decorated cookie afterwards, and not just the blank before cookies, but the store clerks kind of rushed us. >_>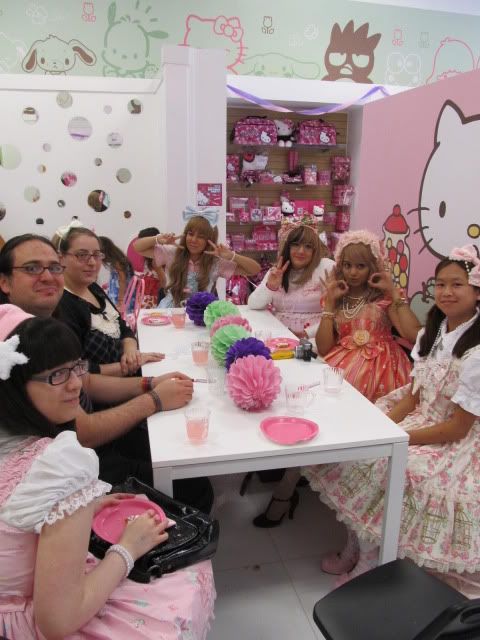 From the bottom left: Victoria, Tom, Elyse, Erika, Veronica, Avina and Drew.



Bahia and Wendy.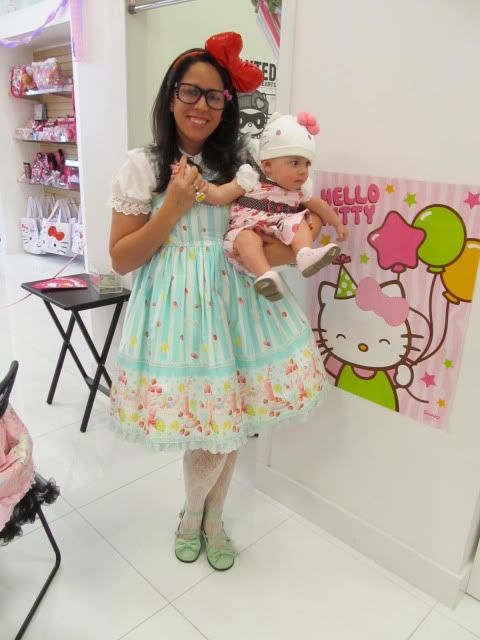 My Daughter and I <3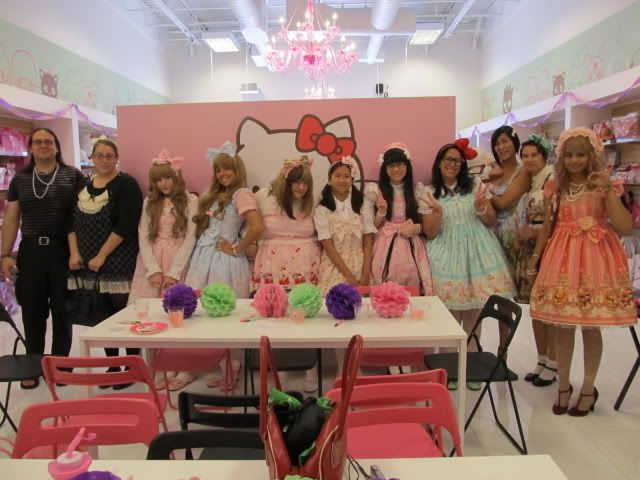 Group Shot

Then we got to Meet Hello Kitty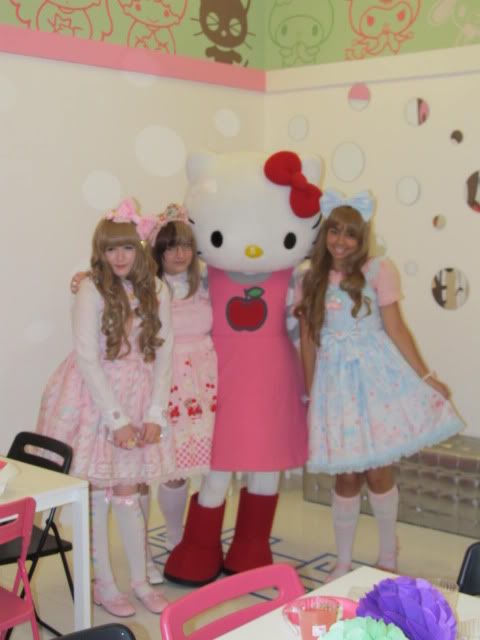 Meggie, Veronica and Erika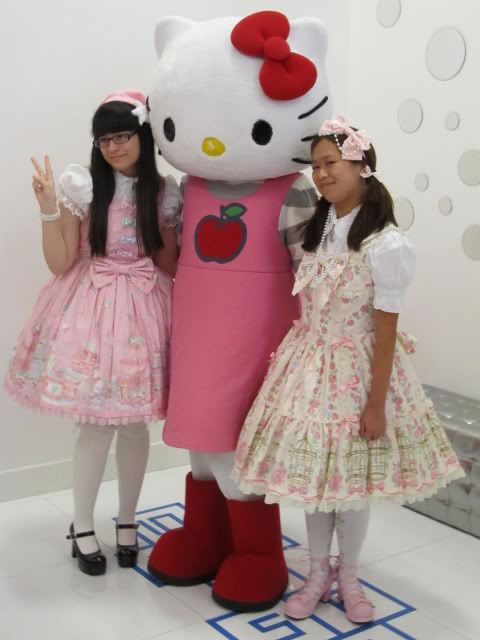 Victoria and Drew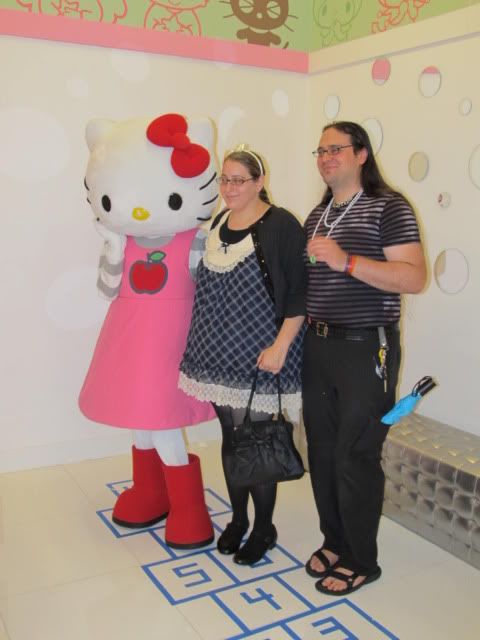 Elyse and Tom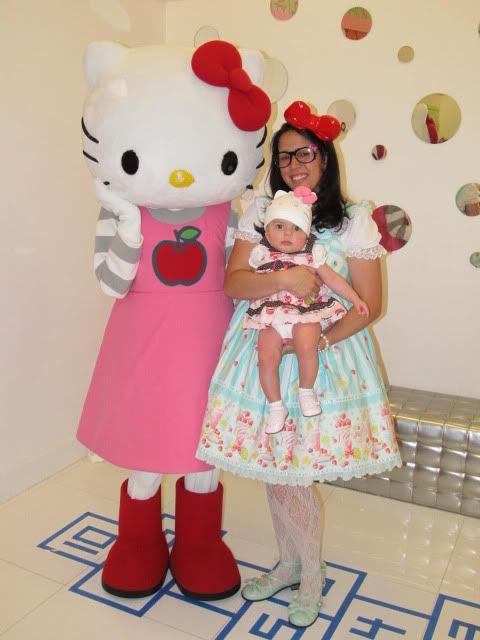 Baby Natasha and I :D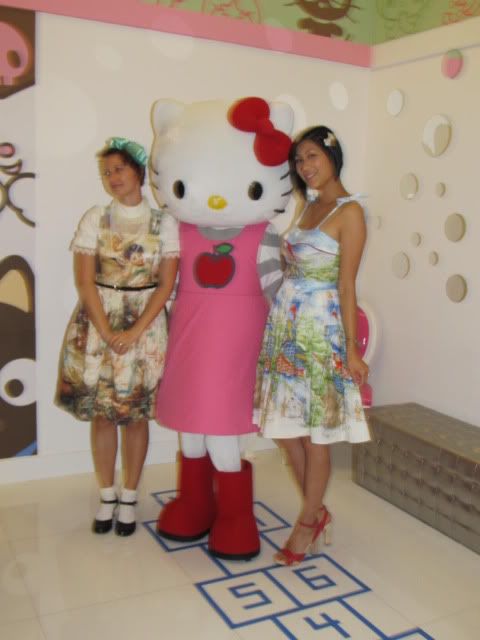 Bahia and Wendy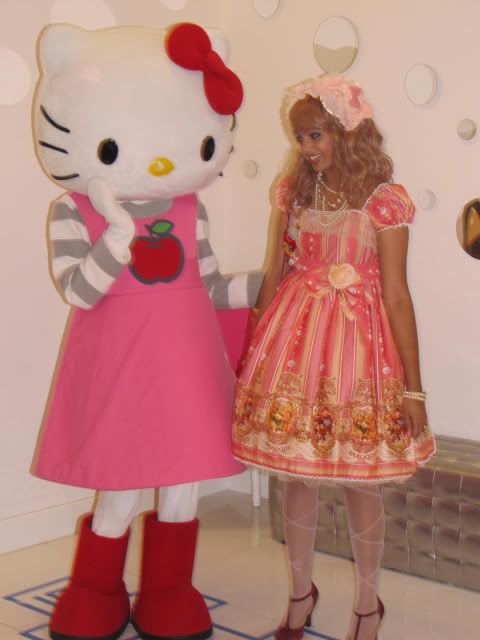 Avina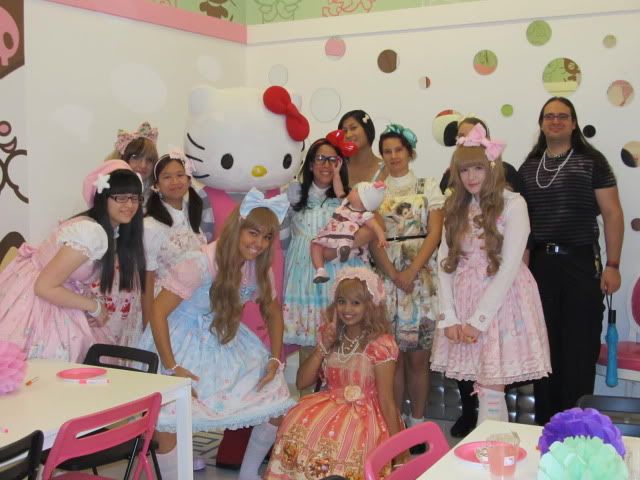 And another group shot.

Thanks to everyone who came!

My Outfit breakdown:
Headbow: Sanrio x Chubby Bunny Collab
Glasses: Some cheap knockoffs
Jewelry: All offbrand
Blouse: Bodyline
JSK: Angelic Pretty Fruits Parlor
Tights: Target/Offbrand
Shoes: Secret Shop Tea parties

Baby's Outfit Breakdown:
Hat: Sanrio
Blouse/Onesie: Offbrand
JSK: Blueberri Boulevard
Socks: Offbrand
Shoes: Payless