Hello everyone! It's time for Dearie's first official FaceBook raffle to celebrate the long-awaited grand opening of the online shop!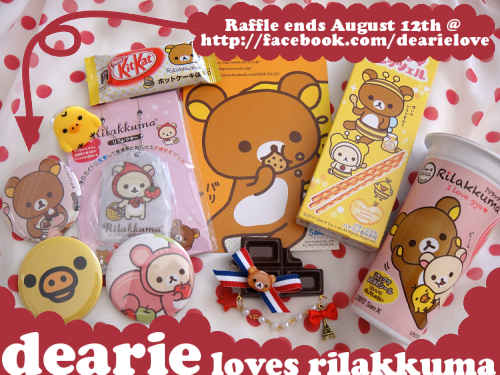 After selling cute jewelry and accessories at Southern California conventions, lolita, and other J-culture events since 2008, I'm pretty excited to finally get that shop up and running and wanted to commemorate the event by giving away an awesome Dearie Loves Rilakkuma prize pack!





But first, I wanted to give you a little re-introduction of Dearie!

Making handmade jewelry and accessories has been a hobby of mine for some time. I started selling on conventions and other events in the summer of 2008 and have loved lolita for a very long time even before that. Each year, I try to make a couple of new and different items to share with others, though I find that many have common themes and motifs of stuff I like -- vintage animals (especially deer and hence the brand name), sparkly bows, yarn puffs, 2-way clips, and even Rilakkuma and friends.

Here's some photos from this year at AM2 and AX in Southern California. I may have even met you at one of the conventions; I see a lot of lolitas stop by. =D

Unfortunately, the amount of goods I made this year were much less than previous years, though I did make sure to have some new things to share.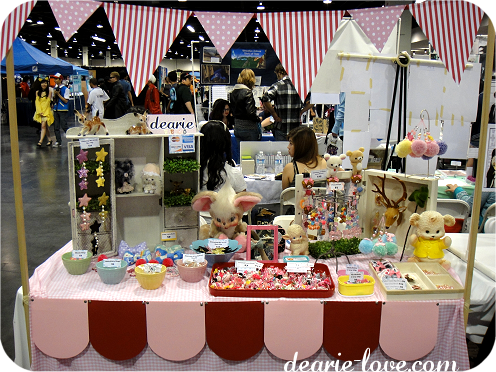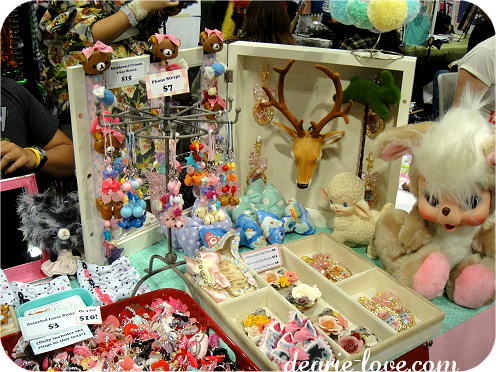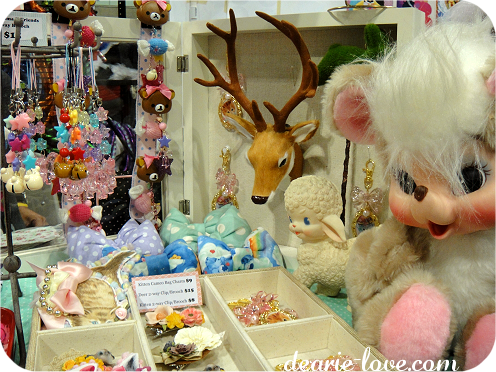 Here's a sampling of handmade items that I'm especially proud of! Not so much jewelry this year, but a LOT of 2-way clips/brooches (my fave!)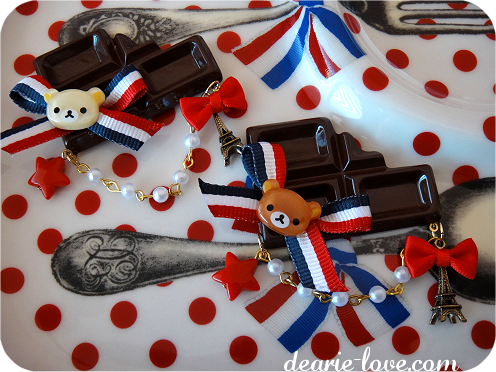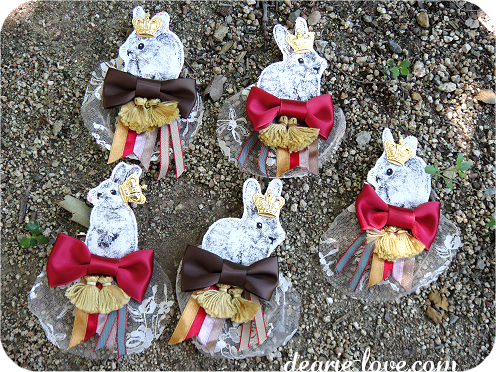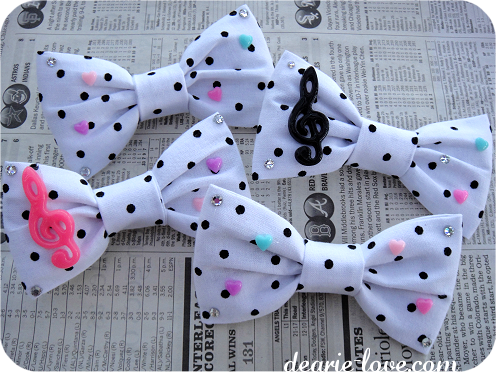 Also new for this year -- Glittering Sky 2-way clips/brooches in five colors and priced nicely. They are sparkly!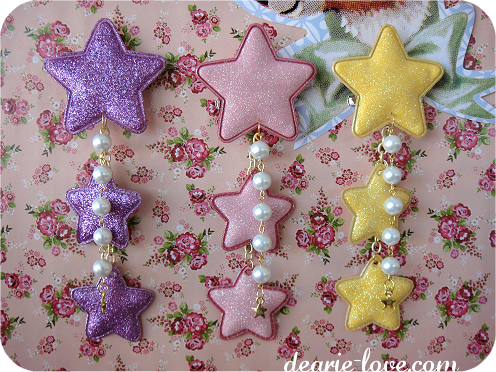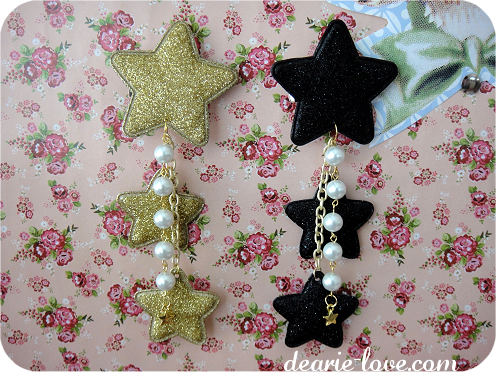 And for those curious, yes; some of these items above are still available for purchase at the online shop. (Note: I do not accept any transactions through this community to comply with EGL rules; thanks!)

Dearie's FaceBook page is located here: http://facebook.com/dearielove
Dearie's Online Shop is located here: http://dearie.bigcartel.com

Anyhow, back to the contest! Here's how you can enter!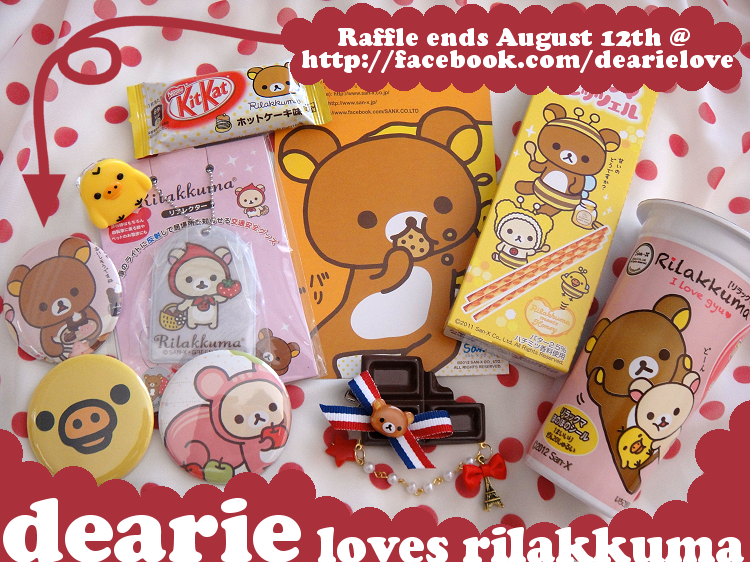 Dearie Loves Rilakkuma Prize Pack Includes:
1. Rilakkuma French Chocolate 2-way Brooch (As seen on the Dearie FaceBook page/online store)
2. Kiiroitori Big Ring (As seen in the online store)
3. 3 character badges (Fan made/not for sale)
4. Korilakkuma keychain
5. Rilakkuma postcard
6. Rilakkuma Strawberry choco-covered corn snacks
7. Rilakkuma Butter cookie stick snacks
8. Rilakkuma Pancake-flavored Japanese Kit Kat (as featured in my blog here:
http://dearie-girly.blogspot.com/2012/02/pancake-flavored-kit-kats.html)

Entering is easy so as long as you have a FaceBook account:

1. "Like" the Dearie FaceBook page
2. "Like" the contest post here
3. Share the post (publicly - or I can't check your entry) on your FB wall
4. Leave a comment on the post so I know you've entered!

The lucky winner will be randomly selected on August 12, 2012! International participants are also welcome.

Good luck and I hope you enjoyed this post!

♥ Lauren
Owner, Dearie-Love.com





Post made with permission by EGL mod lainnocence!