Good evening everyone,

I have done the raffle and the winner is ticket 36! Congrats to yllsa! I will be messaging you soon. Thank you everyone for your support. I'm hoping to hold another raffle again and I hope even more people will participate next time!



Final Participants: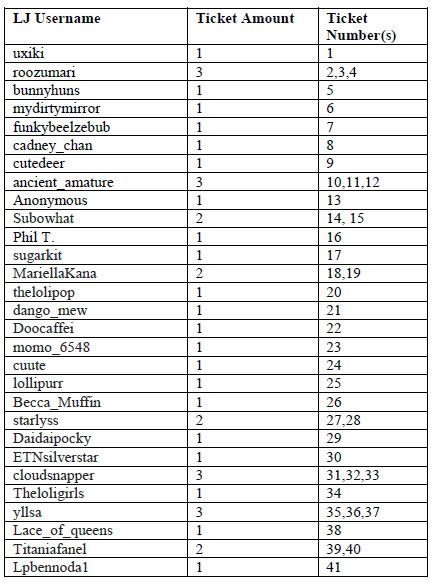 I promised a video of me doing the raffle. It is currently uploading on youtube (will take over an hour because it's big and I had no time to edit...) and will be posted later tonight!

Edit: here is the video! http://www.youtube.com/watch?v=qbZenDycYFI&feature=youtu.be

Also, as I mention in the video, I took out ticket numbers 16 and 13 because they were donations from friends who were uninterested in the prize.

Thank you to everyone again! Please message me or post here if you have any questions regarding the results.