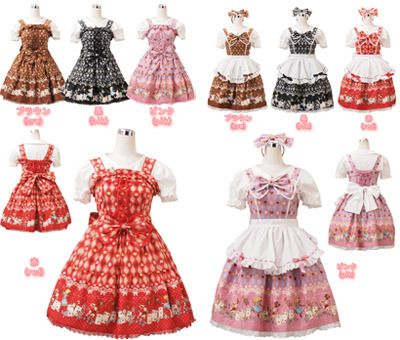 Bodyline Alice JSK 1
Bodyline Alice JSK 2


P/S: Not sure about the name of these particular prints/design.



1. Requesting photos/reviews for this dress, especially in brown colourway.
I don't know, most of the Bodyline prints are very popular, but I can't seems to find a lot of photo of this particular dress. (The only few I've seen is in black colour)

2. Your opinions about this dress?
I would like to hear about your opinions on this dress. The design, cutting, bodice, etc etc.


Thank you for sharing your thoughts!