The raffle is over!


Thank you to everyone who donated! The final list of participants is below: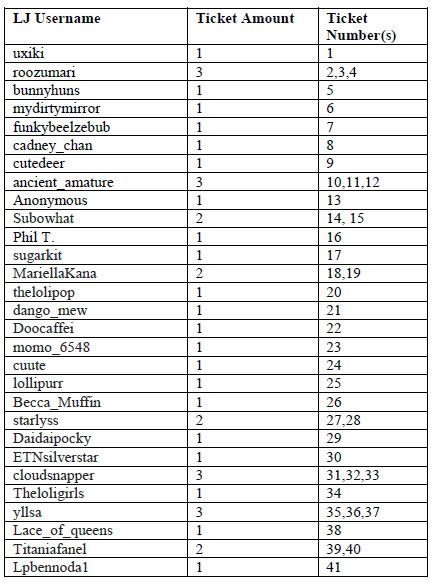 We raised over 400 dollars!! That is a big achievement for the community.



I will announce the winner on July 27 (I'm away this week from home so I can't ship the dress. Sorry!) There will be a video of me doing the actual raffle and pulling out the winner! Please look forward to it!